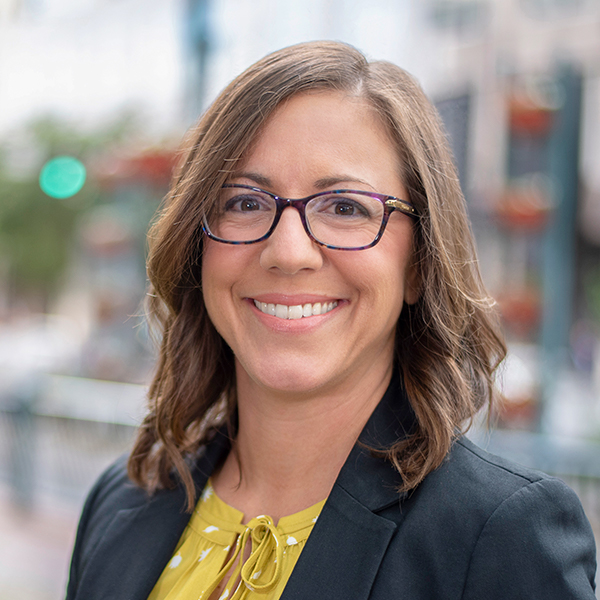 Congratulations to Kristy Walson, PE, LEED Fellow, BEMP, for being appointed to USGBC's LEED Energy & Atmosphere Technical Advisory Group (TAG), which helps develop, implement and revise the LEED rating systems. The appointment process is competitive, with a limited number of candidates appointed to committees. Kristy is a Principal with TLC Engineering Solutions (TLC) and leads our Orlando Energy Services group, providing LEED consulting, energy modeling, commissioning, energy auditing, and sustainability consulting for a variety of building sectors and project types. 
In addition to managing her professional career with TLC and managing a household, Kristy holds positions with many professional organizations and advocacy groups. Kristy has been actively involved with the USGBC since 2006. She was named one of USGBC South Atlantic's 2020 Women to Watch and received USGBC Florida's 2021 Community Rockstar award. Supporting sustainability and educating future generations about the importance of improving the built environment, she has also been an active member of the Green Building Learning Collaborative (GBLC) at the University of Florida (2016-Present) and served as Board Chair since 2018. While on the board, she developed a guiding set of principles leading to students meaningfully participating in LEED projects as they begin their careers in sustainability.
Kristy's passion for sustainability and dedication to education are just two of the many reasons we are proud to have her on our team and support her in this critical work. Again, congratulations Kristy; you share so many of our values with your commitment to TLC Engineering Solutions and the high-performance engineering you implement every day.