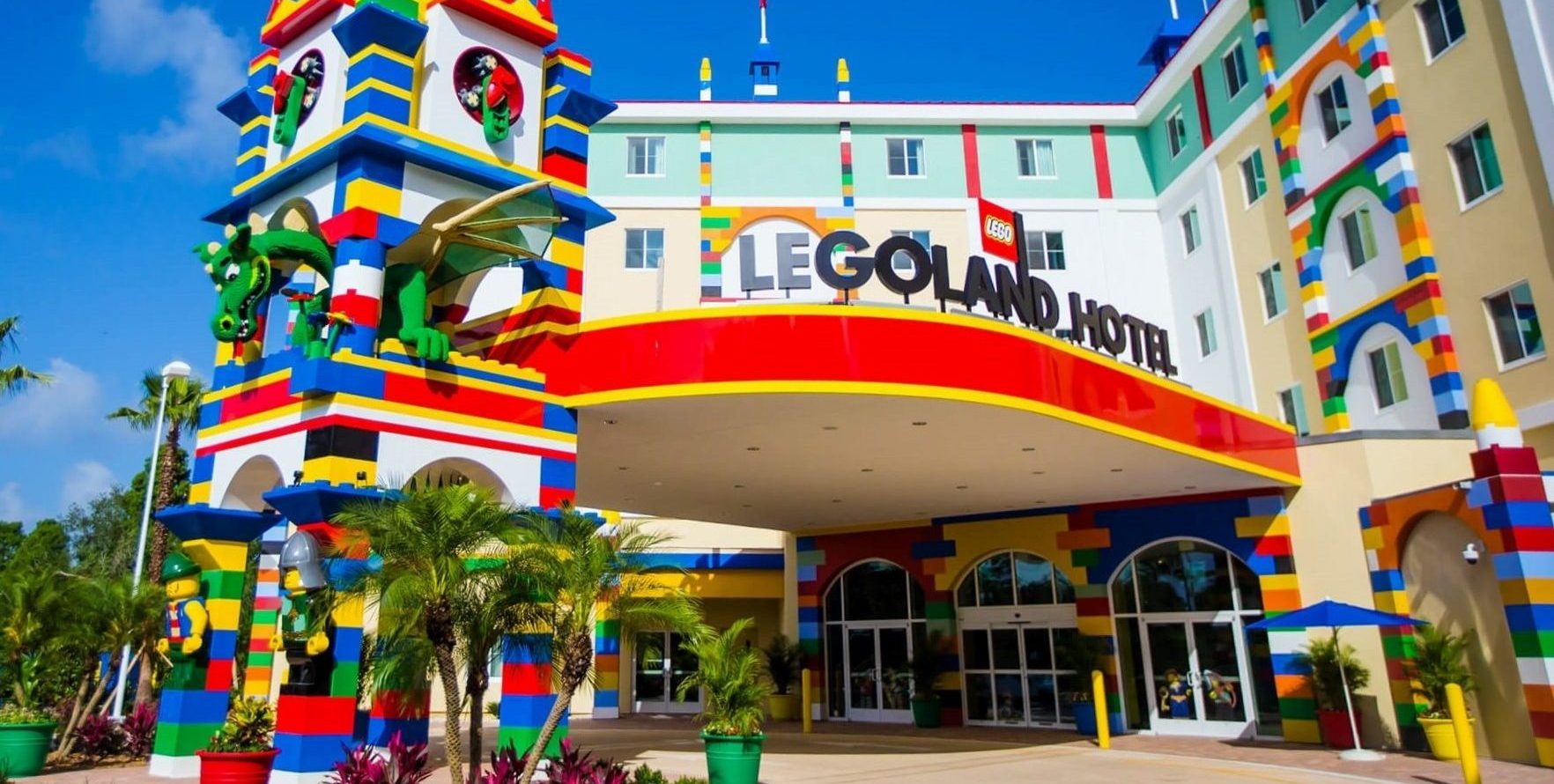 Overview
When guests arrive at this five-story, 152-room hotel, they are greeted by a green smoke-breathing dragon positioned in the clock tower of the hotel's entry. Guests can choose from four LEGO-themed room options: pirate, adventure, kingdom and LEGO friends. The facade is clad in molded fiberglass in varying bright, primary colors that mimic LEGO bricks.
TLC's successful structural engineering of the LEGOLAND theme park contributed to the firm being selected as the structural engineer of record for the hotel.
Features
Several strategies were used to meet the owner's fast-track 18-month design and construction schedule. The construction team integrated with the design team during the design phase, rather than the typical approach of engaging after completion of design. This provided a forum for the design and construction team to collectively discuss and address constructability suggestions.
Ultimately, the decision was made to use one-way reinforced concrete slabs supported at load bearing cast-in-place concrete walls, generally at alternate demising walls separating guest rooms. Concrete columns at the end of these walls carry loads to foundations and provide open spaces at ground floor.
To keep forming simple, without involving beam forms, TLC designed shear walls at ends of the building or at elevator and stair cores to provide stability and to resist lateral loads. This required a thorough review of the sequence of construction, slab placement schedule and location of construction joints to assure the structural integrity and safety of the hotel during the construction process. An integrated team approach and thorough planning helped complete this hotel one month ahead of schedule.