COMPASSION FATIGUE, IT'S A REAL THING! TAKING CARE OF THE ONES WHO TAKE CARE OF US.
Co-Presented with Georgia Association of Healthcare Executives (GAHE)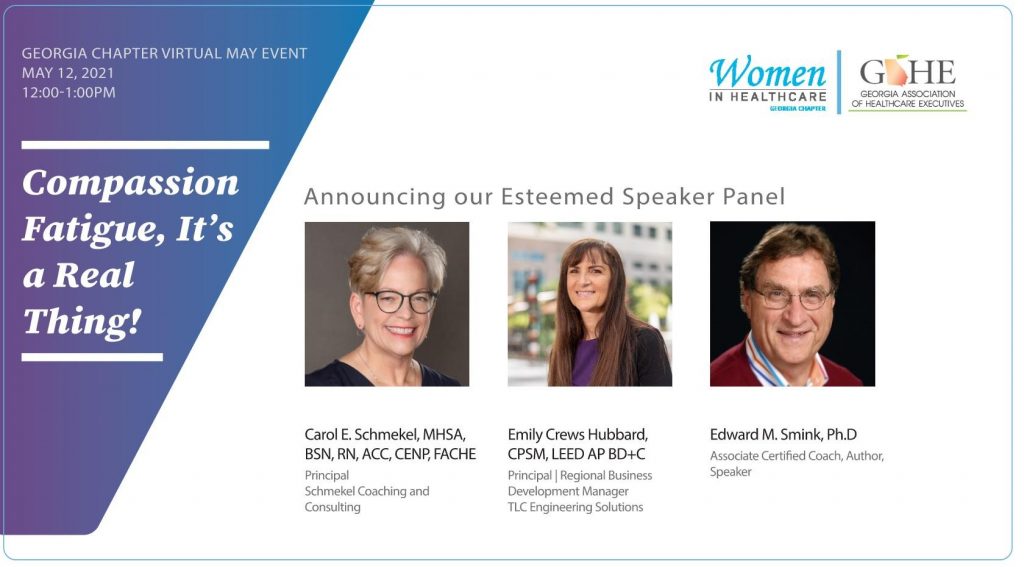 Last year, healthcare workers were finally given the spotlight they deserved, being hailed as heroes for their unrivaled dedication. Although the pandemic certainly highlighted how important caregivers are, they've always been important. Unfortunately for many caregivers, they are often overlooked or taken for granted. They neglect their own physical and mental health for the sake of caring for others. We should never let this happen. You'll hear from TLCer Emily Crews Hubbard and others in a panel discussion about how to recognize signs of burnout in others and yourself, and ways to combat it.
THIS PROGRAM QUALIFIES FOR 1 HOUR OF ACHE QUALIFIED CREDIT
Register Now