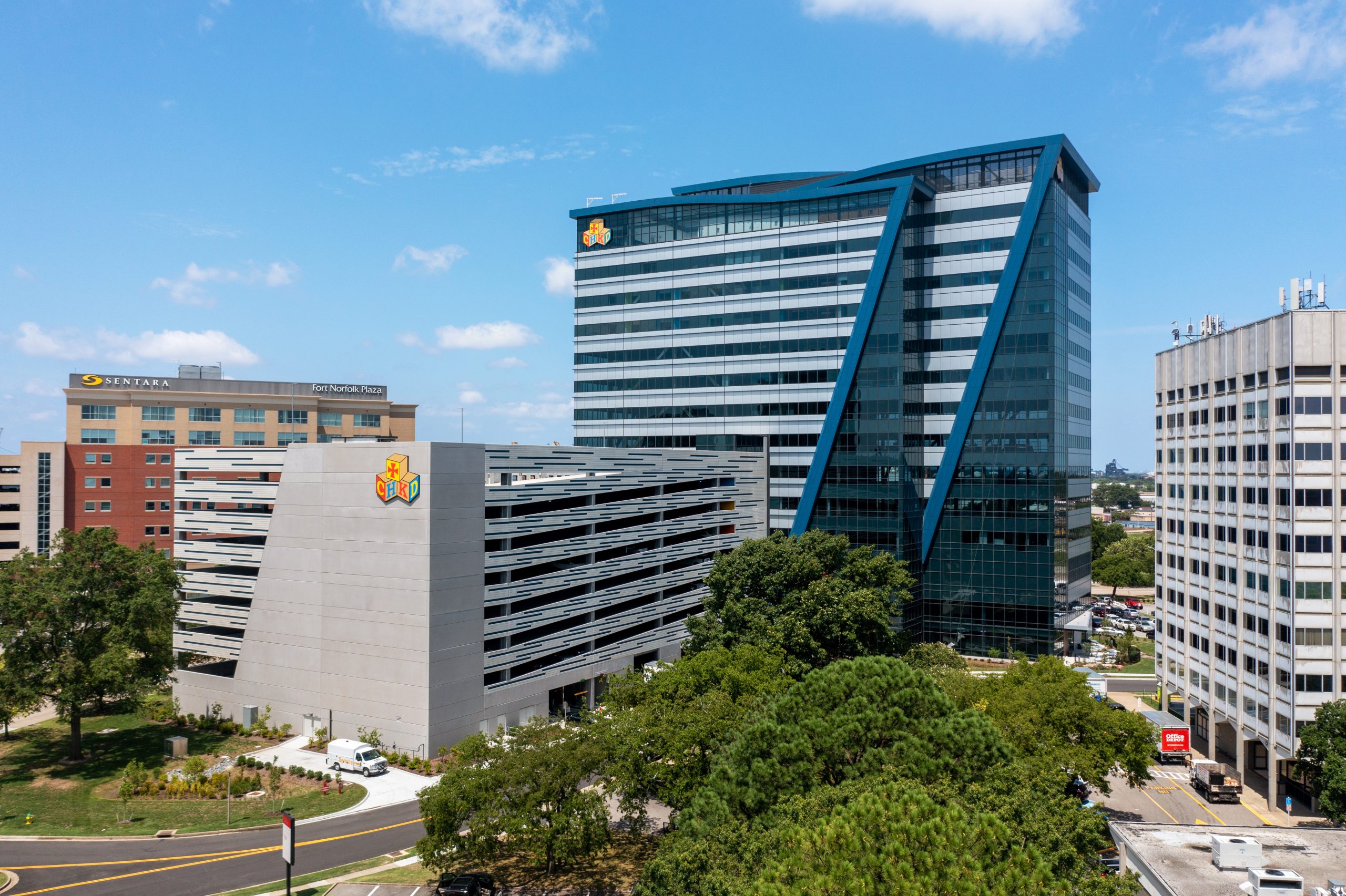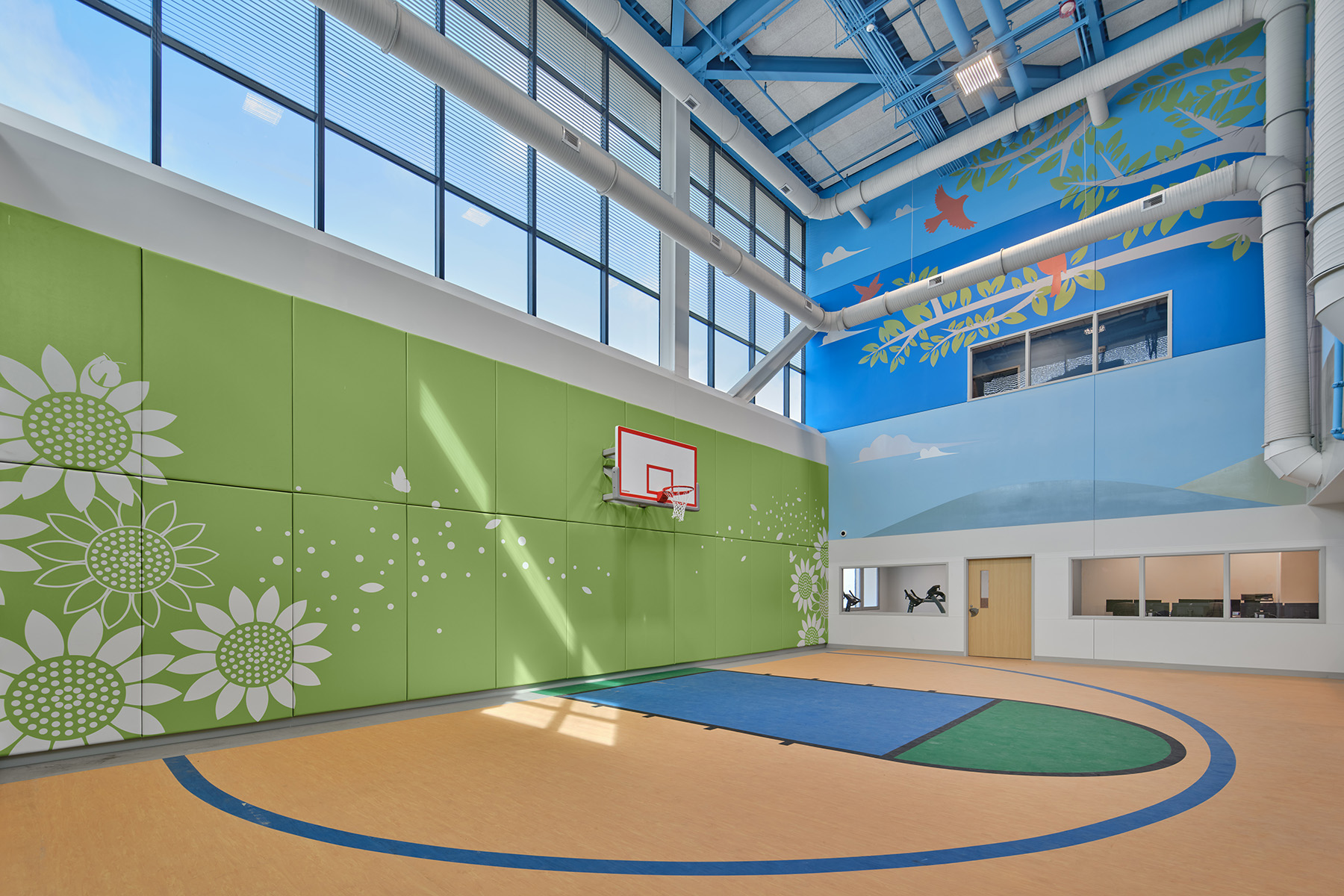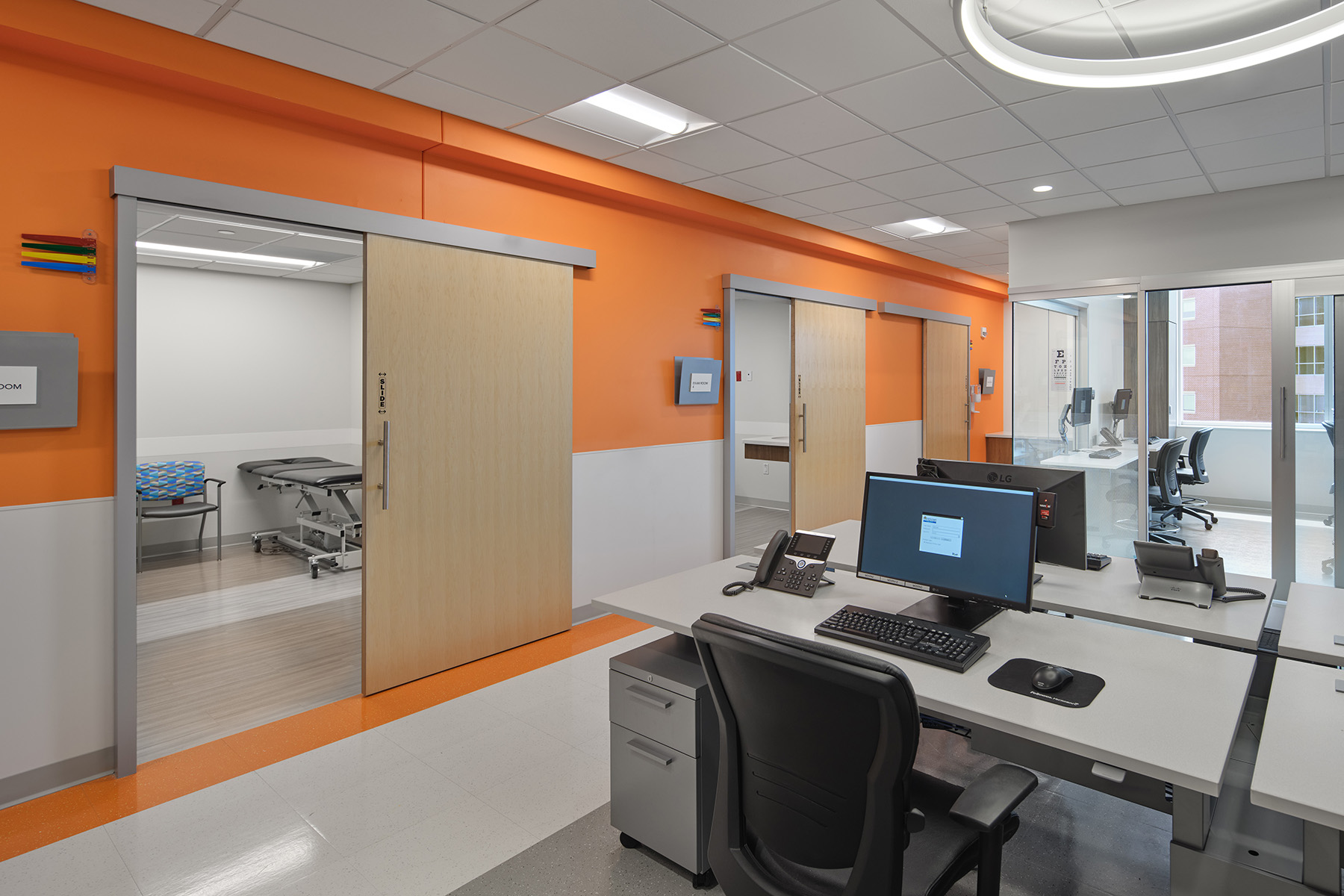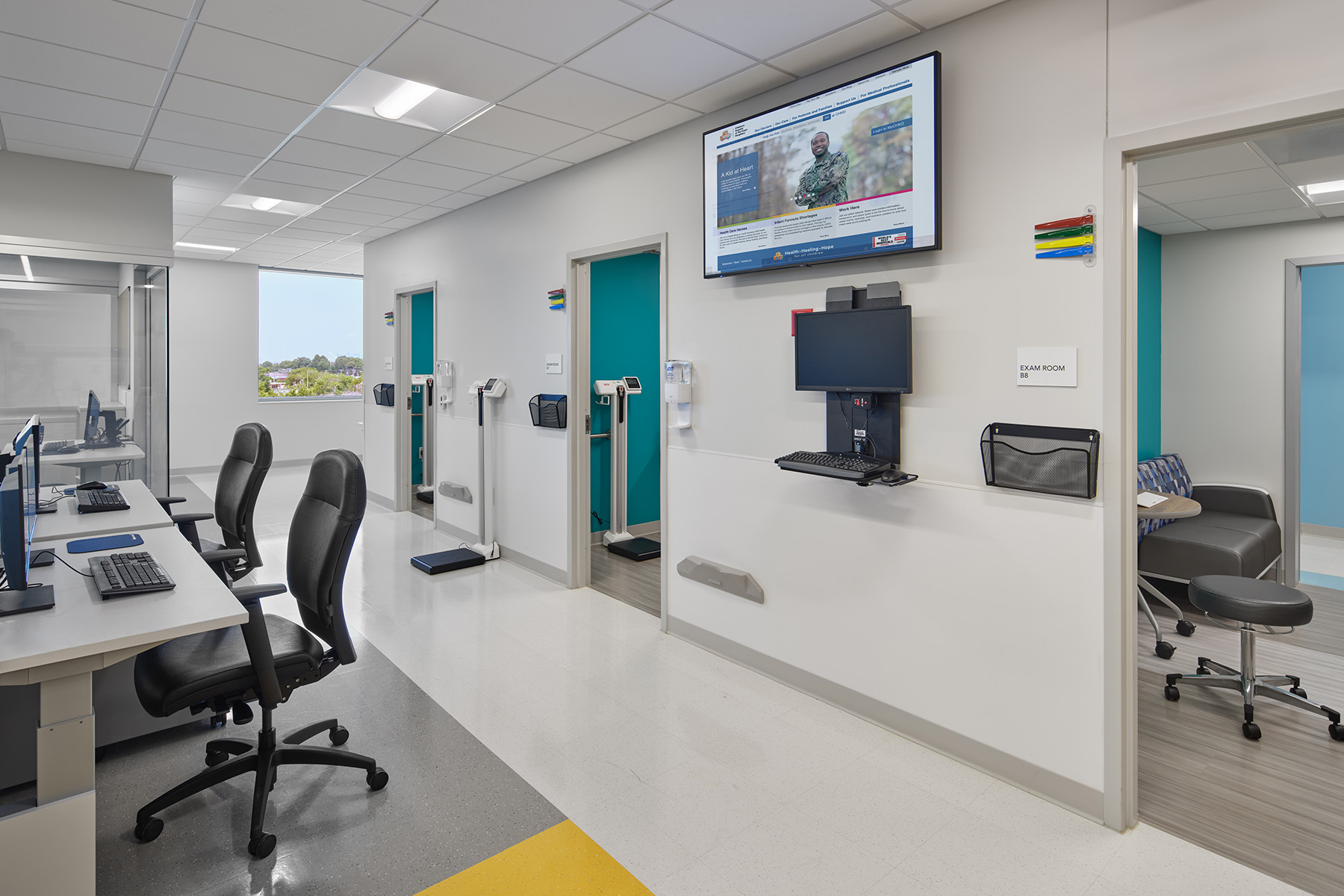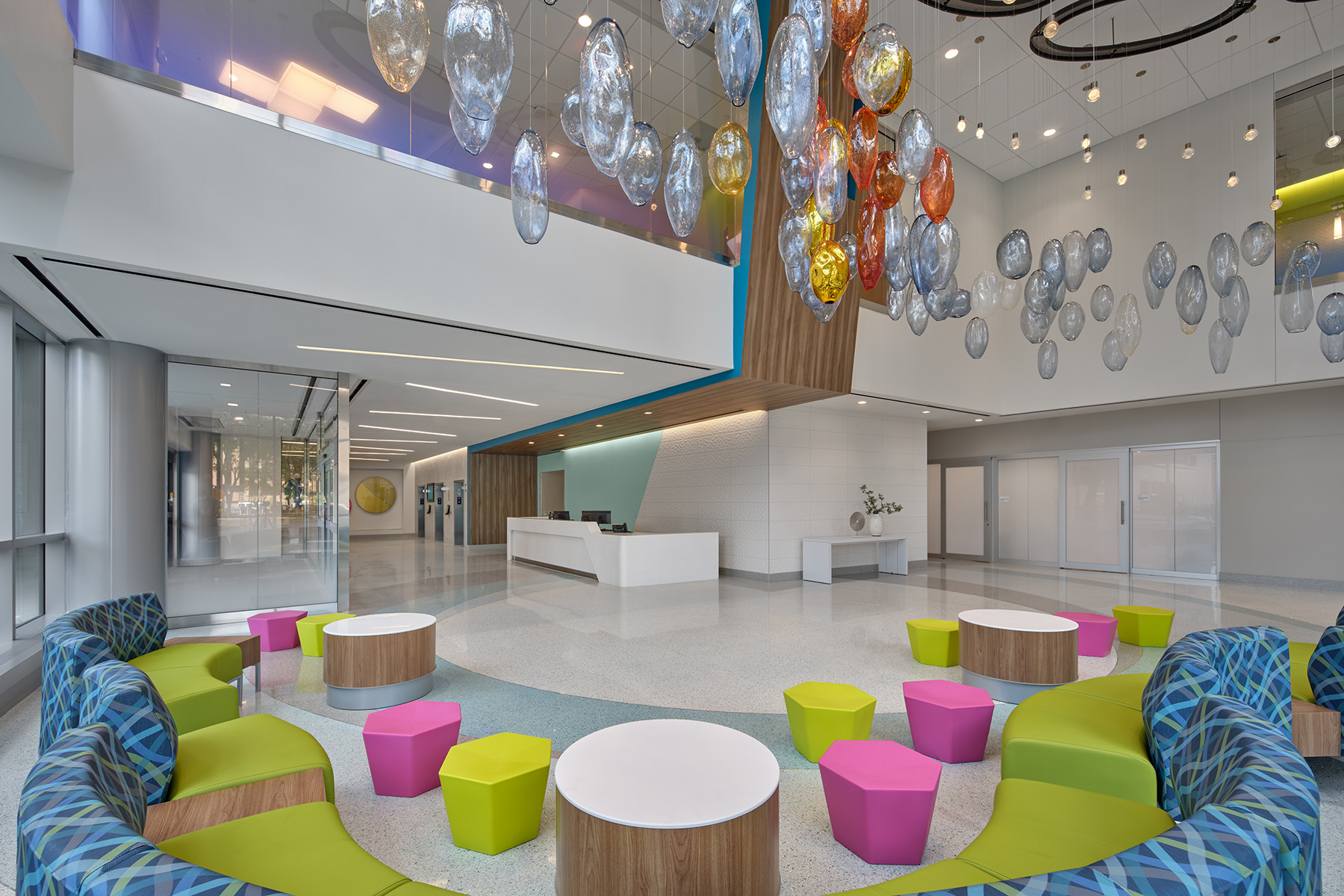 Overview
Noticing a rapid increase in the community's need for additional behavioral health services, Children's Hospital of The King's Daughters decided to expand access to their mental health services. The new Children's Pavillion supports both the inpatient mental health program and hospital based outpatient clinics.
Designed to support up to 72 inpatient beds, the building contains indoor and outdoor basketball courts, a soccer area, treadmills, pediatric offices, classrooms, and a 425-space parking garage. TLC provided design for electrical, plumbing, and fire protection and provided energy services.
Features
Delivered through a Construction Manager at Risk delivery method, the approach included early sub-contractor involvement in an effort to help with budget and scheduling.
Many rooms and systems were constructed through the use of prefabrication, resulting in time and cost-savings. Prefabricated components included electrical rooms, a rack system, and a chiller plant.
TLC's energy modeling team evaluated design options from various disciplines to quantify their impact on the building's energy performance. Some of these options include architectural elements such as glazing and insulated metal panels, while other options included mechanical components such as air-side vs water-side economizers. TLC's constant feedback allowed the contractor to drive the project towards the most cost-effective solution that met the performance requirements.