About Our

Jacksonville

Office
Like the First Coast of Florida, TLC Jacksonville is dynamic and takes on major healthcare and higher education buildings, as well as office, mixed-use, municipal and judicial facilities. The office was established in 1998 and has cultivated strong relationships that span far beyond the city. The team also has a strong focus on energy with a robust commissioning and energy services group.
Being a member of the TLC family means you're surrounded by a group of intelligent and hardworking people, who also care about each other.
Rafi leads TLC's Jacksonville and Atlanta offices, in addition to oversight on project excellence, staff supervision, managing projects and engineering electrical systems for projects. With 30+ years in the industry, Rafi has worked on numerous projects types.
B.S., Electrical Engineering
Georgia Institute of Technology
B.S., Physics
Jacksonville University
I develop relationships with clients, and other industry professionals. Our engineers are trusted advisors to our clients and provide a very valuable service. I enjoy bridging the gap between a client need and an engineering solution. TLC has been in business for over 65 years and has developed a well-respected reputation among our clients and business partners. I'm proud to be part of TLC.
With 30+ years of experience, Emily is responsible for building and maintaining relationships with TLC clients and business partners. Emily serves in leadership roles in multiple AEC industry associations.
As an engineer, I love solving challenging problems. Working with our clients to solve their design and operations challenges, to help create high performing buildings that are functional and beautiful is incredibly satisfying! In my 25 years at TLC, I have seen us grow tremendously - in size, in reach, in imagination. I have been given tremendous technical, growth and leadership opportunities, and am proud to be part of giving those same opportunities to the next generation of engineers.
Mark specializes in energy-efficient facility design, sustainable design strategies, energy management, and commissioning. Mark serves on the Board of Directors of ACG, the EMA and is a past Vice-Chair of the USGBC National LEED Implementation Advisory Committee.
B.S., Architectural Engineering
Pennsylvania State University
I enjoy being able to work on a variety of projects and to see how the final product helps solve a problem for our clients. I started as an intern with TLC and was given all the opportunities to grow and develop into the leadership role that I have today.
With 15+ years of experience at TLC, Mike coordinates the engineering team for predominantly healthcare projects, maintaining a positive relationship with owner clients and design partners.
B.S., Electrical Engineering
University of Florida
TLC has a unique culture of results-focused staff who enjoy the challenge of the work, as well as the relationships with their co-workers. I've worked at several great firms in my career, but I have enjoyed my time at TLC more than any of the others. The opportunities for career growth and education, working on challenging projects, and the general atmosphere make TLC a great place to spend your workday as well as build a long term career.
Ben has worked with multiple project types including healthcare, commercial, industrial and educational facilities. Having earned his Healthcare Facility Design Professional certification confirms he has demonstrated a well-rounded understanding and knowledge of medical terminology and facility operations as they affect HVAC&R design in healthcare facilities.
M.S., Industrial and Systems Engineering (Engineering Management)
University of Florida
B.S., Mechanical Engineering
University of Florida
I love solving challenges.
In his 14 years of experience, Jeff has focused on initial building mechanical systems design, as well as the long-term functionality and efficiency for the users of the buildings that he engineers.
M.S., Mechanical Engineering
Auburn University
B.S., Mechanical Engineering
Auburn University
Fredy's experience includes the design of power, lighting, voice/data, fire alarm system, electrical distribution, emergency power, intercom, lightning protection and security systems for educational, industrial, commercial, healthcare and governmental facilities. His experience also includes short circuit analysis, coordination studies and construction administration for a variety of projects.
B.S., Engineering
Florida International University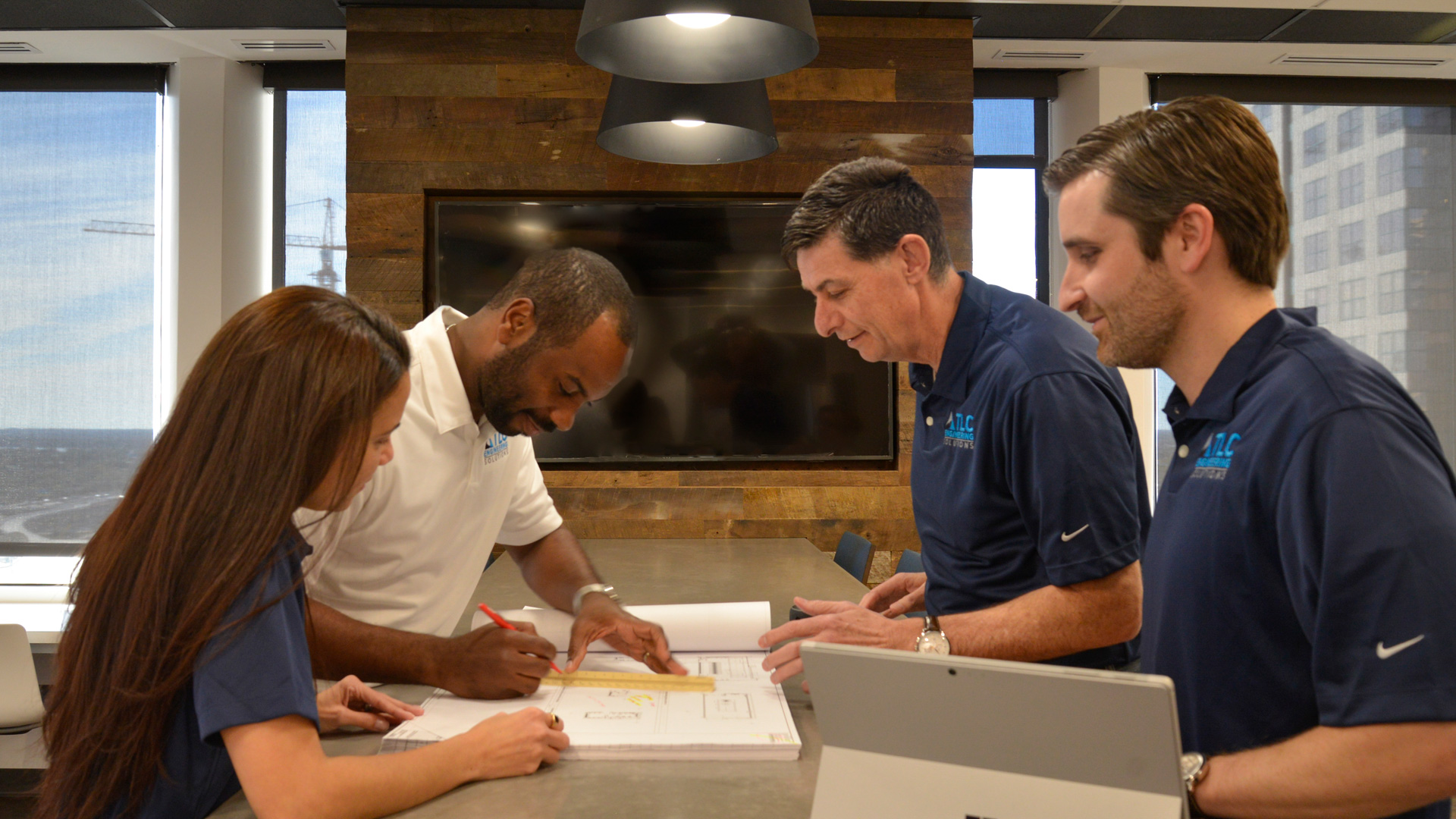 Jacksonville

Careers

See how you can be a part of the TLC team. Take a look at our complete list of current openings and start your career with TLC today.