About Our

Melbourne

Office
With close ties to civic, community and business organizations and long-term commitments to federal, state, and local governmental clients, TLC Melbourne has played a significant role on the Space Coast since 1994 and their experience spans well beyond the coast having engineered numerous international projects. TLC Melbourne's design portfolio includes entertainment, education, commercial, and hospitality projects, along with award-winning cruise terminals.
TLC offers our staff the opportunity to pursue our personal goals for professional and personal growth through a diverse blend of project types and ability to contribute in multiple roles. TLC's structure allows us to offer customized boutique level services similar to a small firm, balanced with the resources and capabilities of a large firm through our network of offices and diversity of staff experience/capabilities.
Gary is the Director of TLC's Cocoa office, as well as serving on the firm's Board of Directors and overseeing the firm's Dallas office. He also supports projects as a Senior Structural Engineer. He is intimately involved in developing new projects and clients for TLC and remains active through the design and construction process.
M.S., Structural Engineering
Michigan State University
B.S., Civil Engineering
Michigan State University
I am a problem solver and love the challenge to solve complicated problems to advance the world. I love the people at TLC and love the innovation, serving clients and helping people.
Moncef has over 28 years of experience in designing specialty lighting and power distribution systems, as well as many types of electrical and low voltage systems. He applies sustainable design strategies to achieve energy efficiency.
M.S., Electrical Engineering
Wichita State University
B.S., Electrical Engineering
Wichita State University
TLC supports continuing education and certification. I've never been turned down for an opportunity to pursue education. TLC rewards hard work and effort.
Justin has expertise in the design of hospitality and themed entertainment projects ranging from zoos to highly themed attractions. He focuses on high-performance design and achieving the most efficient operation of building systems.
M.S., Master of Architectural Engineering
Pennsylvania State University
B.S., Bachelor in Architectural Engineering
Pennsylvania State University
TLC makes a difference locally, whether we're doing a new police station and getting our local law enforcement to move out of 'temporary' trailers, or improving a local public school's air conditioning. The big headliner projects are fun to work on and challenging, but the everyday projects are making a difference in people's lives in our community on a daily basis.
John develops efficient designs that focus on energy savings and life cycle cost considerations, from generator peak shaving applications and lighting retrofit projects to HVAC controls, incorporating energy innovations into his designs. He specializes in exterior lighting design that eliminates light pollution.
M.B.A., Business Administration
University of North Carolina
B.S., Electrical Engineering
Illinios State University
TLC is an engineering leader in many categories of building design. We are taking strong steps to make all types of new buildings comfortable and sustainable.
With 29+ years of experience in project management and mechanical engineering design with a focus on high-performance buildings, James adds value to project teams. He is very successful in managing large, multi-disciplined projects for a variety of building types.
B.S., Mechanical Engineering
University of Pennsylvania
TLC supports their people.
Jim has a strong reputation for focusing on client service and mechanical system designs that solve client challenges. He creates cost-effective, energy-efficient, and innovative design solutions that contribute to the overall building functionality on a variety of building types.
B.S., Mechanical Engineering
University of Central Florida
I have always been interested in how things work. As an engineer and a commissioning agent, I am able to stimulate this curiosity on a daily basis. Additionally, the commissioning process often provides an immediate and tangible sense of accomplishment. TLC provides a very supportive organization that encourages people to seek out the facets of MEP engineering that appeal to them the most, and then gives them the opportunity to turn their interests into a meaningful and lifelong career.
As an energy performance consultant, David compiles data on how buildings perform in terms of energy efficiency, helps our owner-clients understand what the data means, and finds ways for them to save money.
B.S., Computer Engineering
Georgia Institue of Technology
Michael focuses on integrating Building Information Modeling and Whole Building Energy Simulation into the design process to produce high-performance buildings. He is experienced in both modeling and design work, with proficiencies in Autodesk REVIT, eQUEST, Pro/Engineer, Solid Works, MathLab, and IES Virtual Environment.
B.S., Mechanical Engineering
University of Central Florida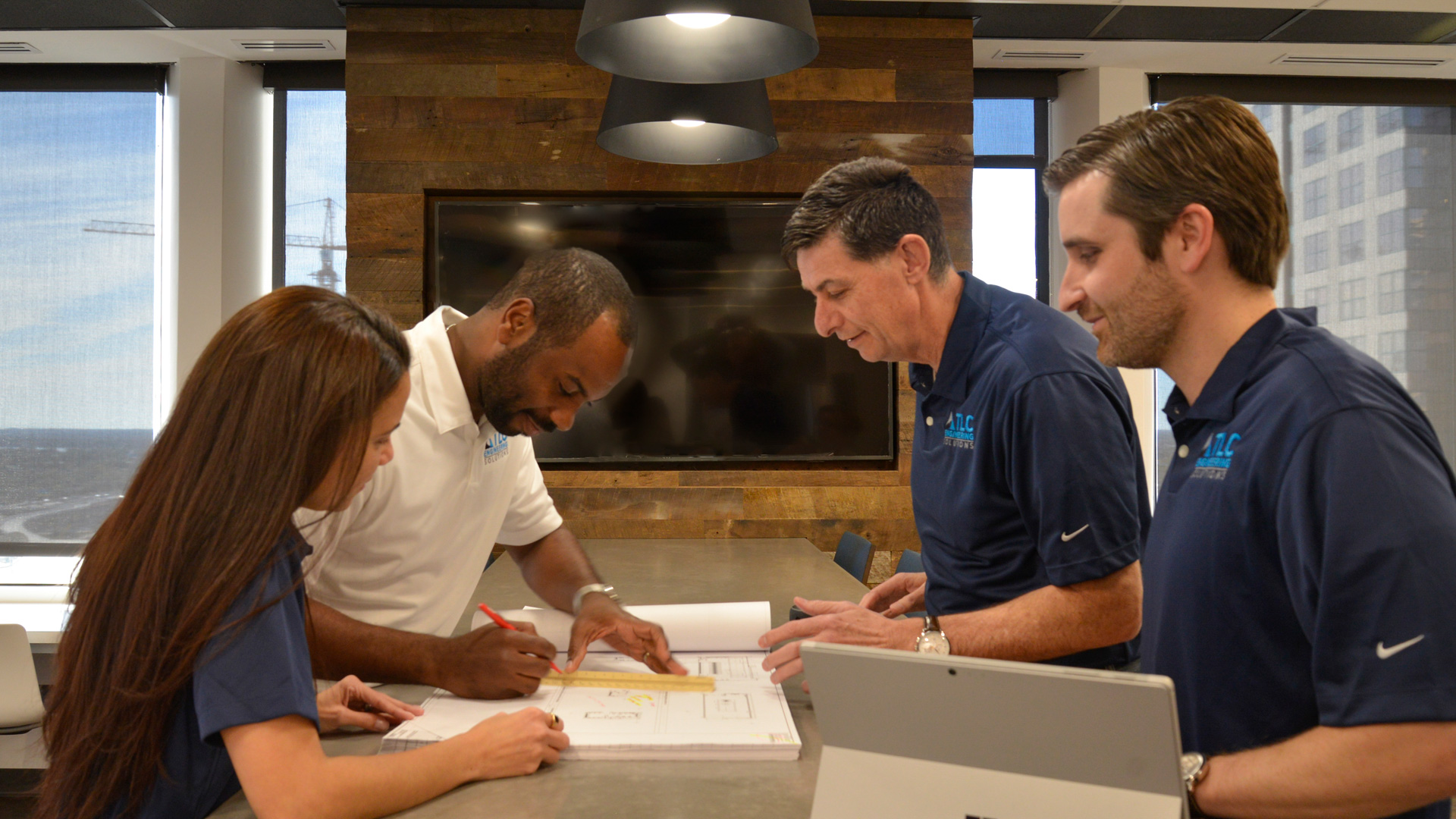 Melbourne

Careers

See how you can be a part of the TLC team. Take a look at our complete list of current openings and start your career with TLC today.