About Our

Deerfield Beach

Office
Originally opened in 1996, TLC's Deerfield Beach team embraced sustainable building concepts years before being "green" became an industry standard practice and has the track record to prove it. Part of TLC's South Florida operations, Deerfield Beach is home to both general engineering staff and TLC healthcare professionals. Deerfield Beach embraces the international flavor of South Florida while also supporting clients along Florida's east coast and beyond.
Deerfield Beach

Leadership
TLC fosters creative thinking, innovation, it constantly pushes us to deliver unique solutions to our clients. And the best part, it takes place in a family environment.
Erick has extensive management experience and specializes in the design of environmentally friendly, innovative and cost effective solutions for high-performance HVAC designs. He creatively solves challenges and always knows where to find the best cup of Cuban coffee.
M.S., Engineering-Construction Management
Florida International University
B.S., Mechanical Engineering
University of Havana
It's a great satisfaction to work on, design and see the constructing of complicated healthcare projects. TLC has a great reputation and wherever I go to pursue work I'm welcomed by clients and owners.
With 30+ years of experience, Jeff manages large scale healthcare projects from vision through completion, providing the benefit of his knowledge in electrical systems, including power distribution, lighting, fire alarm, security and communications.
Electrical Design Studies
Farmingdale State College
Solving customer challenges with the latest advances in engineering is what we do. TLC is progressive about offering sustainability and human health based solutions to age old built environment challenges.
Brian's strong commitment to common sense sustainability and out-of-the-box creativity results in simple, elegant and sustainable solutions for TLC clients. He was among the first in the nation to earn his WELL AP. Brian leads PEAK Institute, TLC's technical resource group and serves on TLC's board of directors.
B.S., Mechanical Engineering - Cooperative Plan
Georgia Institute of Technology
Vanessa supports TLC's South Florida offices, working closely with technical staff in client development. Vanessa joined TLC in 2002 and has built relationships with many industry partners. She is actively involved in SMPS, CREW and SAME.
A.A., Administration
University of San Ignacio
I'm proud of the commitment by my fellow leaders to pursue excellence and maintain the organization at the top in the industry. I believe in the organization principles and methods, for technical knowledge and team building, to provide superior consulting engineering services in the building industry.
Ralph is a registered professional engineer with over 40 years of experience in all aspects of electrical engineering and project management. His background with engineering systems encompasses high, medium, and low voltage power, normal and emergency power, lighting, fire alarm, telephone, television, public address, security, lighting protection, environmental control, and building management for residential, commercial, institutional and industrial buildings. As a Senior Electrical Engineer and Project Manager Ralph leads a team of engineers and designers. He is an intelligent and team-oriented troubleshooter and problem solver with the vision to develop and implement successful action plans and has earned a track record of successfully designed and managed projects.
Ph.D., Engineering (in progress)
Liberty University
Ph.D., Business Administration in Organizational Leadership
Liberty University
B.S., Electrical and Industrial Engineering
Universidad Nacional Autonoma de Honduras
Roberto has over 12 years of experience in mechanical engineering on various types of projects, including hospitals, small specialty clinics, high-end hospitality, and commercial office buildings. As a detail-oriented engineer and analytical problem-solver, Roberto excels at troubleshooting and collaborating with others.
B.S., Engineering
University of Puerto Rico/Mayaquez
M.S., Engineering
University of Florida
Aniel has over 19 years of experience in mechanical design, consulting engineering, and management. His project experience includes schools, clean rooms, production plants, laboratories, medical office buildings, kitchen ventilation design, and commercial office buildings. His field experience includes mechanical and plumbing inspections, and plan review in both fields. Aniel utilizes multiple computer-based software, like AutoCAD and Revit, to achieve a high level of design quality and coordination among trades. He uses energy simulation software tools to evaluate energy performances which are utilized for conceptual facility designs, State and Federal code compliance, LEED certifications, Energy Star certifications, and AIA 2030 Challenge calculations.
B.S., Engineering
University of Havana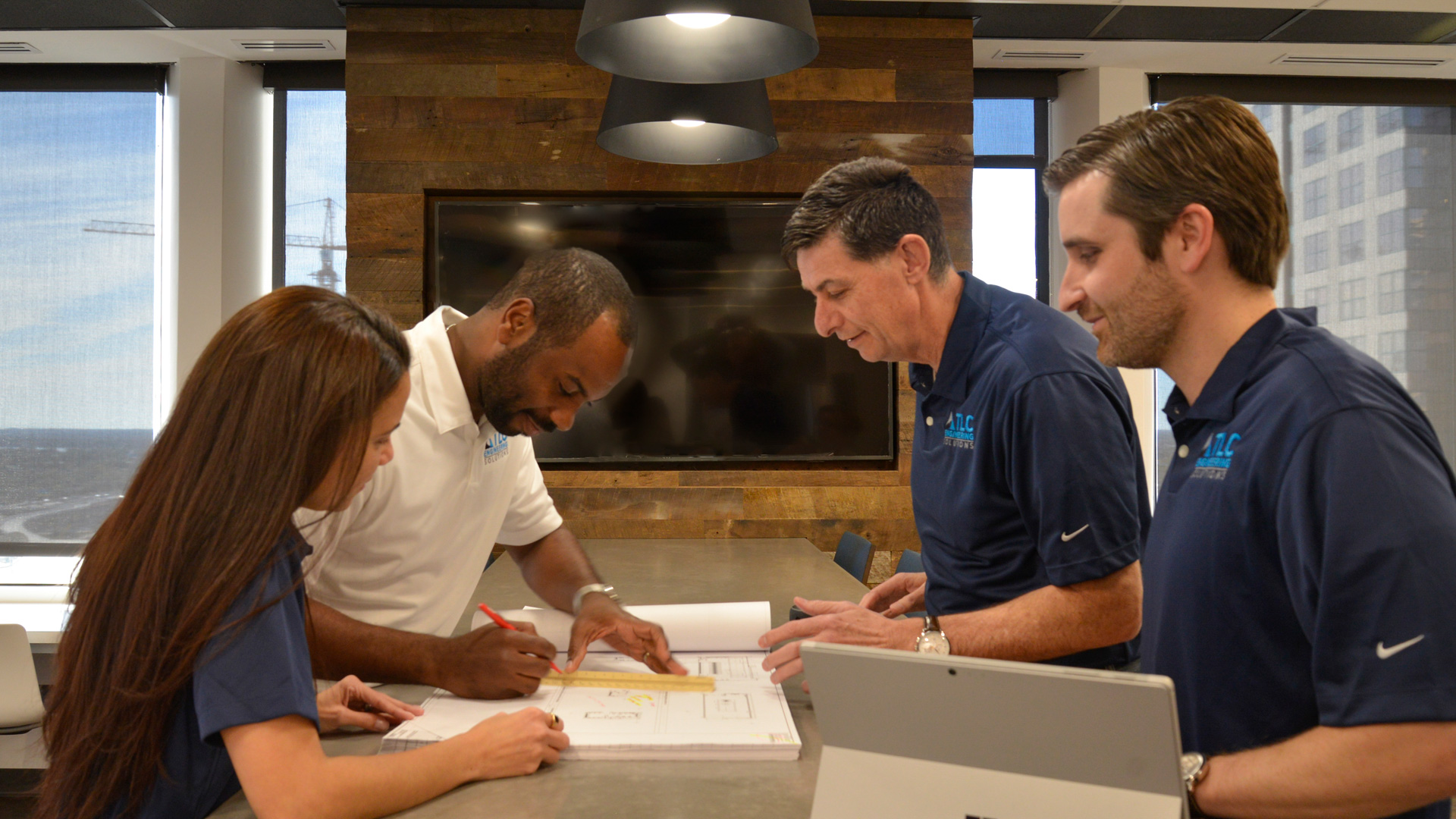 Deerfield Beach

Careers

See how you can be a part of the TLC team. Take a look at our complete list of current openings and start your career with TLC today.