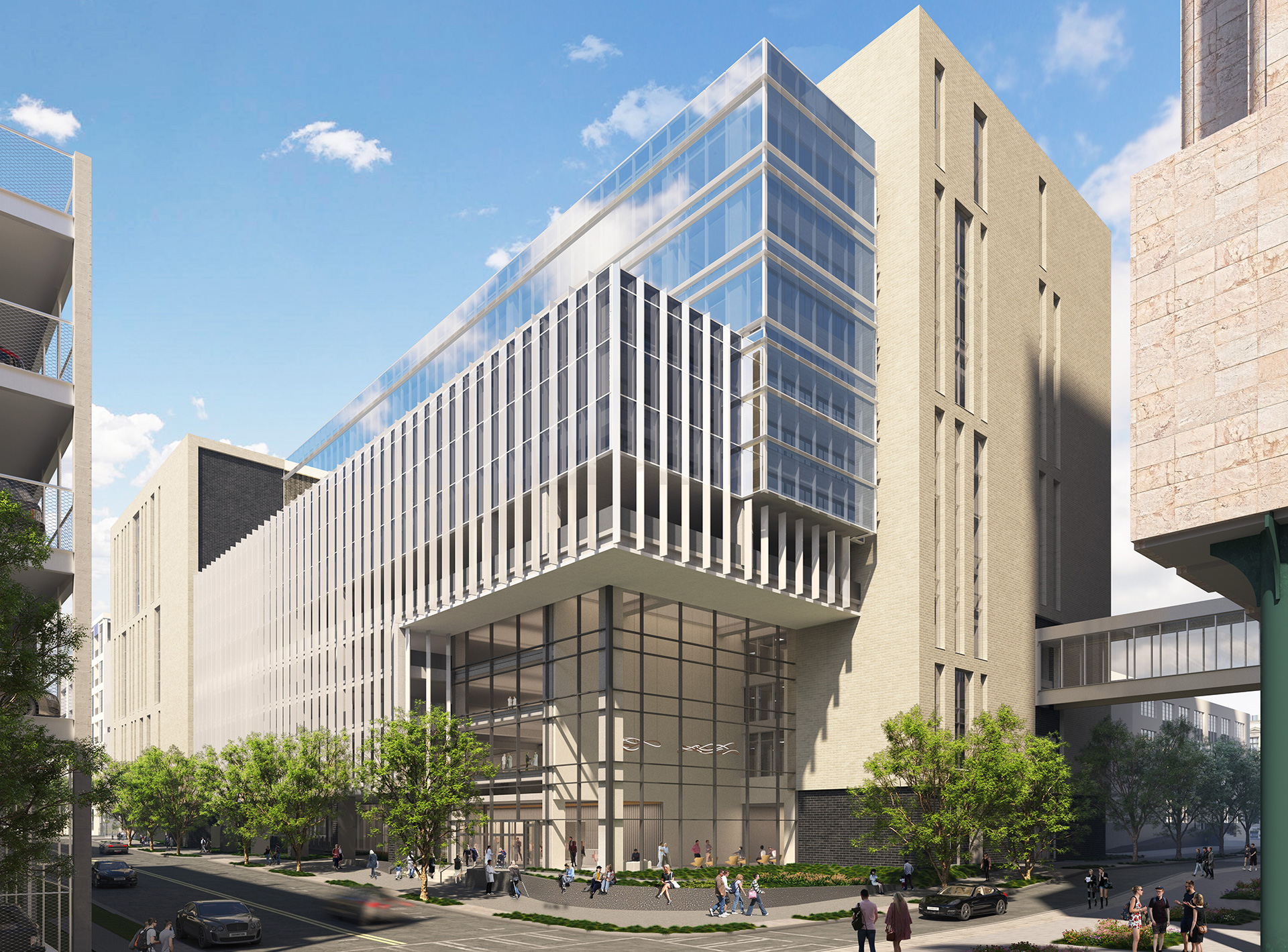 Image Courtesy: HOK
Overview
Grady Memorial Hospital is the largest hospital in the state of Georgia. It serves as the public hospital for the city of Atlanta and is the fifth-largest public hospital in the United States. Thanks to a recent population swell, Grady which was already at maximum capacity, has felt pressure to expand their downtown operations. Their solution was to add the new Correll Pavilion.
The new building's role is to relieve a variety of Grady Memorial Hospital's services, providing some much needed breathing room for the main building. The Correll Pavilion will contain a dedicated ambulatory surgical center with eight operating rooms, five endoscopy rooms, a sterile processing department, PACU, ENT department, imaging and gastrointestinal spaces, four radiology rooms, women's services, and a cancer care center.
Features
The building totals 10 floors and boasts a 700-space parking garage. TLC designed the electrical infrastructure to allow for future installation of car chargers, which could serve up to 20% of the parking spaces.
TLC is working on this design assist project with Skanska and their subcontractors, further enhancing collaborative efforts throughout the design process.
Both the chiller and generator systems are designed for N+1 redundancy. With the proposed generator setup, the building can function on generator power for up to 72 hours.
Once complete, the Correll Pavilion will connect to the main hospital via a bridge located on the third floor.