TLC Tampa's portfolio reads like a summary of the region: aviation, cutting-edge healthcare, world-class museums and cultural facilities, higher education, technology and defense. Since 1997, the team has built a solid track record of both engineering and energy auditing, commissioning, and retro-commissioning, the team travels across the country to support clients of all sizes.
As an engineer, I like to solve challenges and make my designs better. Designing and commissioning high performing buildings that perform optimally takes a lot of effort, but provides me with great level of satisfaction.
Matt uses mechanical principles and energy conservation strategies to create sustainable designs. His inherent ability to quickly address and resolve project concerns, coupled with his creativity and passion make him an outstanding leader and team player.
B.S., Mechanical Engineering
Georgia Institute of Technology
When you walk into a building and feel comfortable, then I know I've done my job. Being surrounded by talented, passionate folks that work together to create the most technically advanced, efficient, creative built environment.
Building on his 23+ years of experience, Dominic focuses on designs that provide a level of high efficiency and sustainability while reducing energy maintenance costs. Dominic is a licensed private pilot, further demonstrating his passion for aviation.
B.S., Mechanical Engineering
Cleveland State University
Kevin is a registered mechanical engineer with over 22 years of experience working on a broad range of building types, including aviation, medical, data centers, educational and commercial facilities. His area of expertise lies in the aviation market where he has designed several mechanical and centralized preconditioned air systems for aircraft.
B.S., Mechanical Engineering
Georgia Institute of Technology
I enjoy designing low voltage systems because there are always different challenges and the technology keeps evolving so you never stop learning. I love the fact that TLC is an employee owned company. We all work for the benefit of the group and the benefits get distributed in the group.
Santiago has 28+ years of specialized electronic systems design experience in sophisticated facilities, including airports, courthouses and healthcare buildings. He stays at the leading edge of technological developments to assure clients' expectations are met.
M.B.A., Business Administration and Management
ICESI University
B.S., Electrical Engineering
Pontificia Universidad Javeriana
Our Structural group thrives on communication and team work. We encourage a culture that promotes the well-being for our staff, customized to their personal goals, which in turn promotes team excellence.
Jamese joined TLC with more than a decade of experience.  While managing TLC's structural group in Tampa, she works closely with structural engineers across TLC to deliver exceptional designs on schedule.
M.S., Civil Engineering
University of Louisville
B.S., Structural Engineering
University of Louisville
B.S., Economics
Florida State University
B.S., Business Administration
Northeastern University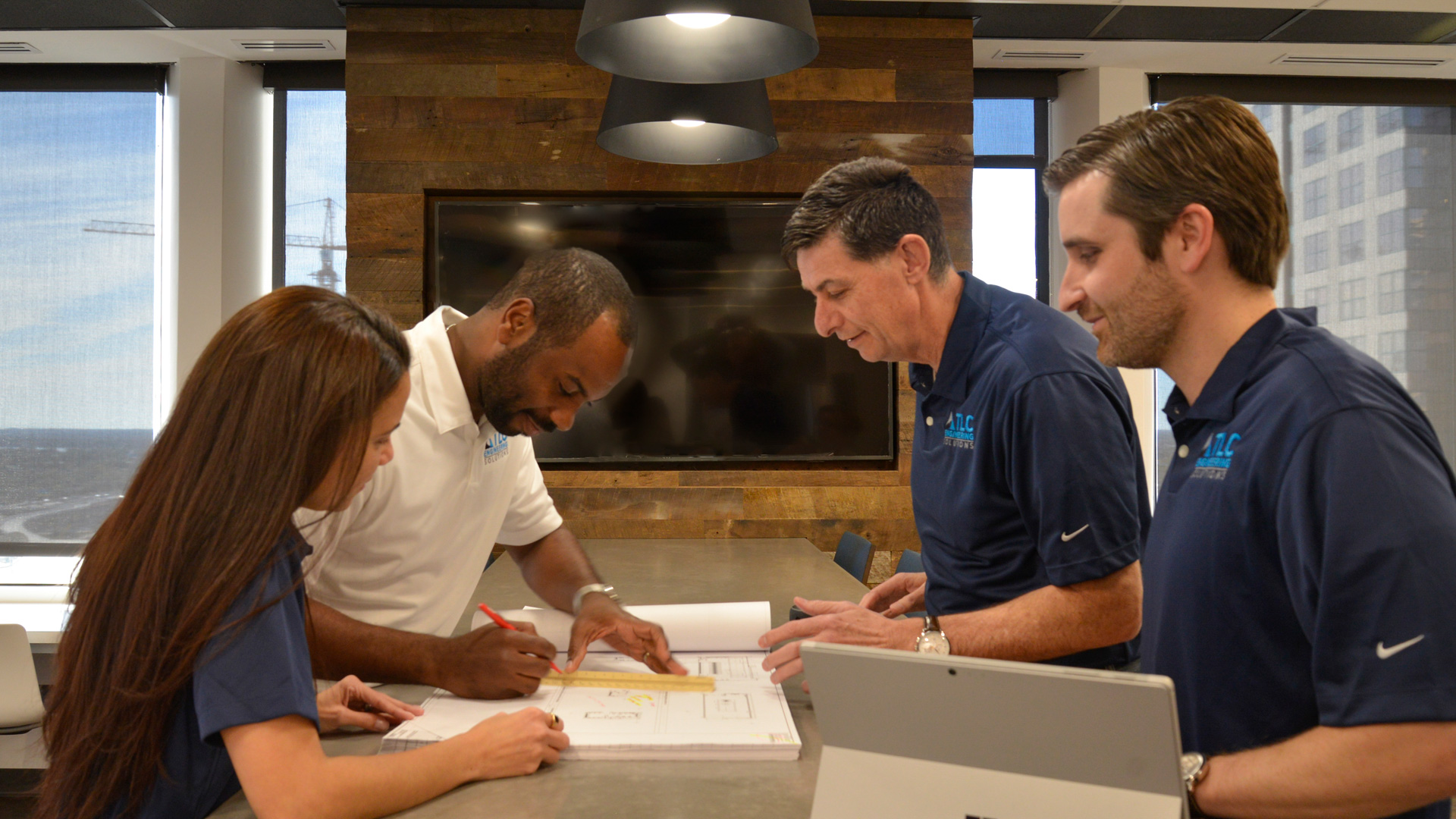 Tampa

Careers

See how you can be a part of the TLC team. Take a look at our complete list of current openings and start your career with TLC today.