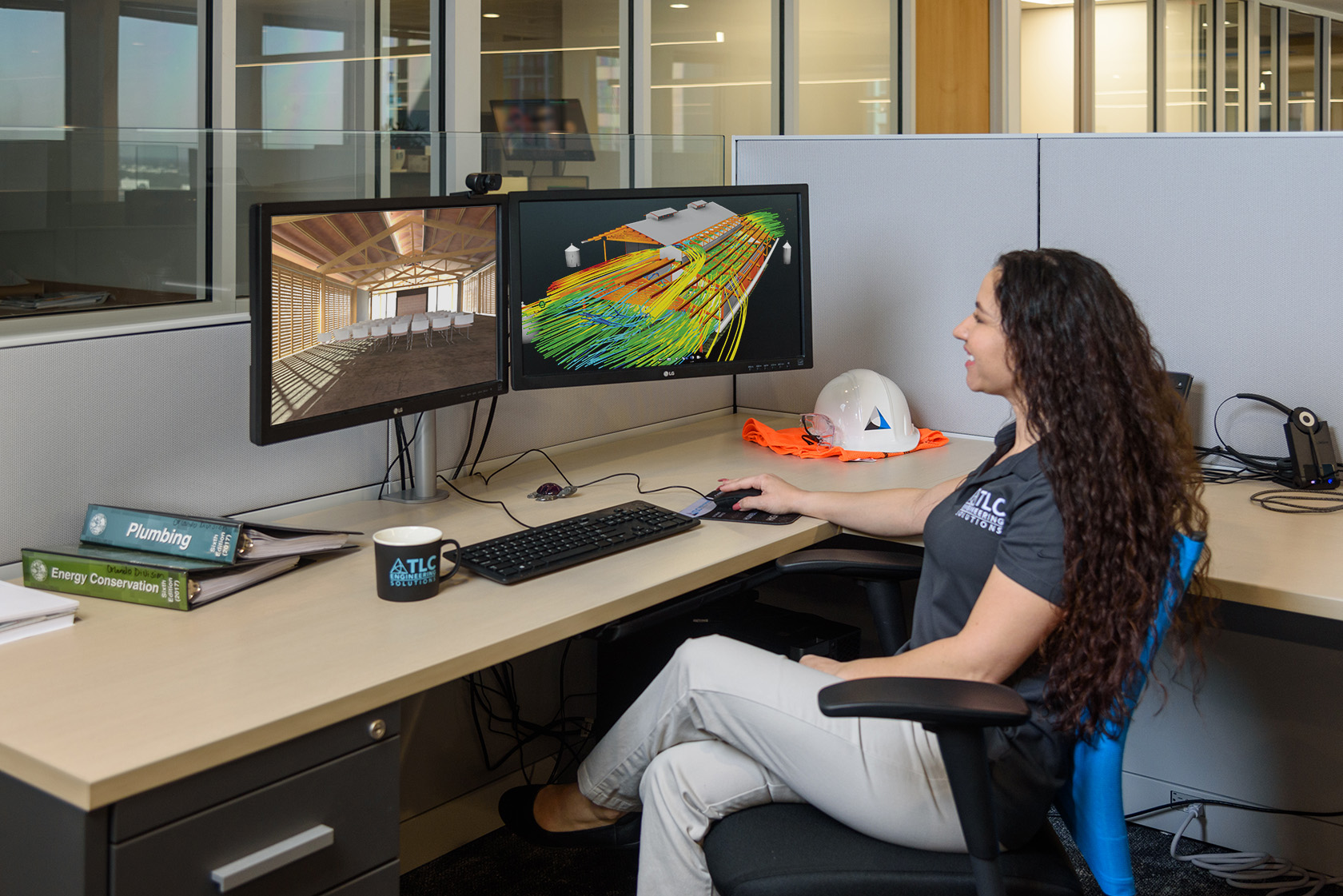 High Performance Design / Energy Modeling
Customized Energy Solutions to Reduce Expenses
Regardless of the building owner's goal—achieving certification on a third-party rating scale, assuring operational efficiency to maintain financial stability or a commitment to environmental stewardship—TLC Engineering Solutions delivers on high-performance designs.
Our achievements include shepherding 400+ buildings to achieve LEED and other rating scales certification. We've worked with building owners to reduce energy use in existing buildings to free up funds to design and construct much needed additional facilities. We work with building owners to deliver designs that balance first costs and operational costs. We've been able to deliver on all of these goals with beta testing through IESVE for Engineers to create energy models that compare evolving technologies and system options to recommend the right solution for each facility and owner's set of goals.
Early energy modeling during the schematic design phase takes advantage of simple adjustments in building orientation and massing to drive down the building energy demand before beginning the process of evaluating the most appropriate and efficient solution to meet that demand. As the building design evolves, so does our energy model, delivering predicted energy usage information for permitting, code compliance, sustainability rating scales and AIA 2030 reporting.