After years of successful projects in the greater Atlanta area, TLC Atlanta became a reality in 2018. The Atlanta team is continually expanding its reach and has a diverse project portfolio that ranges from healthcare to higher education, to commercial and beyond. In 2021, TLC acquired Atlanta-based Griffith Engineering and has built up its expansive energy services group with a portfolio that spans the globe.
Being a member of the TLC family means you're surrounded by a group of intelligent and hardworking people, who also care about each other.
Rafi leads TLC's Jacksonville and Atlanta offices, in addition to oversight on project excellence, staff supervision, managing projects and engineering electrical systems for projects. With 30+ years in the industry, Rafi has worked on numerous projects types.
B.S., Electrical Engineering
Georgia Institute of Technology
B.S., Physics
Jacksonville University
Chad Griffith, formerly the founder and President of Griffith Engineering, Inc., joined TLC Engineering Solutions in 2021 as a Managing Principal for Atlanta Operations. Chad has more than 25 years of industry experience includes mechanical system design, project management, energy auditing, and energy modeling for projects in a multitude of market sectors. He is responsible for the continued growth of TLC in the greater Atlanta region. Chad is a licensed professional engineer in twenty-seven states and is a Certified Energy Manager (CEM), a Green Building Engineer (GBE), and a Leadership in Energy and Environmental Design Accredited Professional (LEED AP).
B.S., Mechanical Engineering
North Carolina State University
I develop relationships with clients, and other industry professionals. Our engineers are trusted advisors to our clients and provide a very valuable service. I enjoy bridging the gap between a client need and an engineering solution. TLC has been in business for over 65 years and has developed a well-respected reputation among our clients and business partners. I'm proud to be part of TLC.
With 30+ years of experience, Emily is responsible for building and maintaining relationships with TLC clients and business partners. Emily serves in leadership roles in multiple AEC industry associations.
John is a licensed Professional Engineer in Georgia and is both a Certified Energy Manager (CEM) and a Building Energy Modeling Professional (BEMP) through the Association of Energy Engineers (AEE), and a Certified Measurement & Verification Professional (CMVP). He plays an integral role for the technical development and direction of energy projects for TLC. John's background expertise includes creating detailed year-round energy performance models for numerous building types, as well as HVAC systems design.
B.S., Mechanical Engineering
Georgia Institute of Technology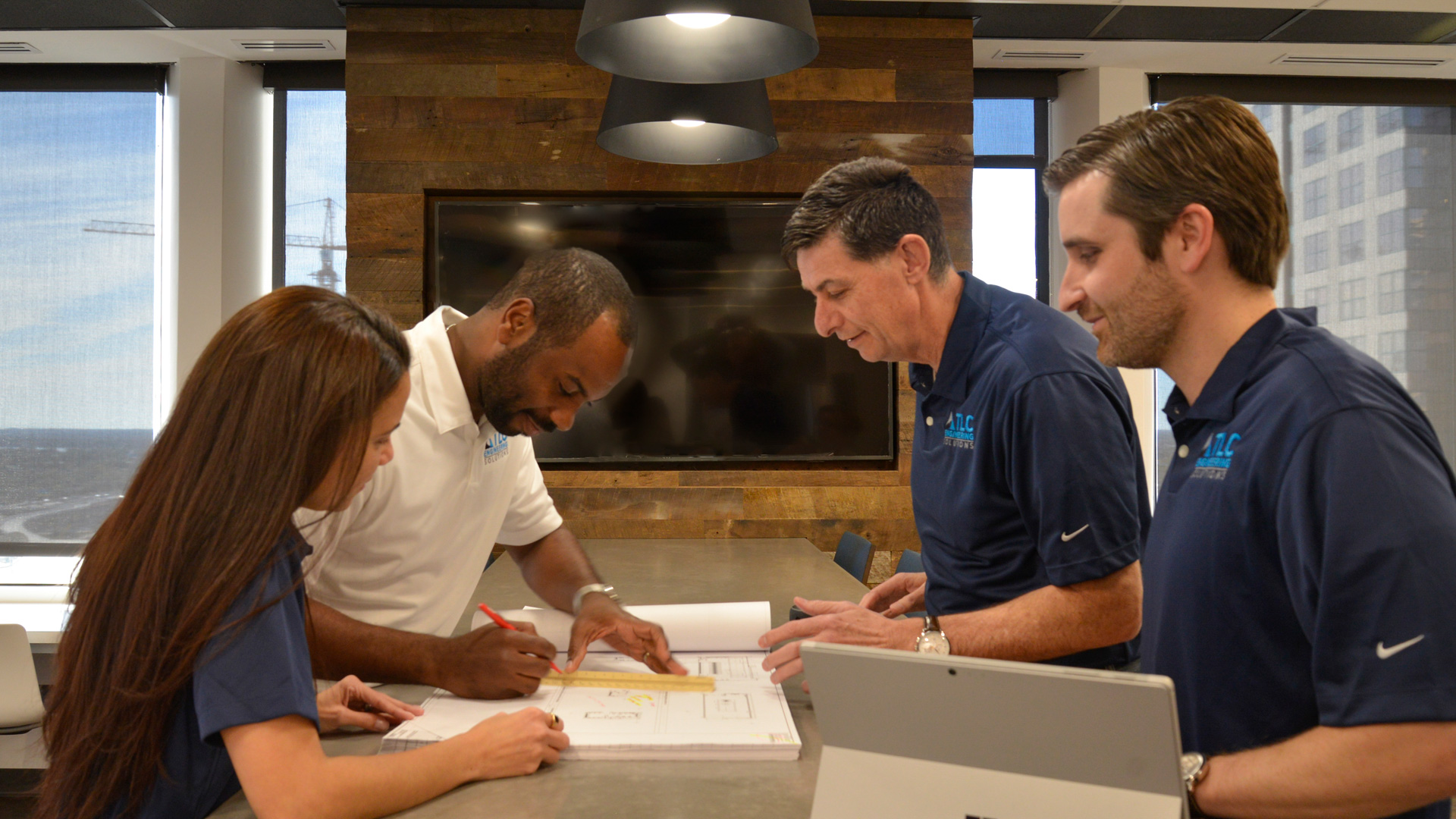 Atlanta

Careers

See how you can be a part of the TLC team. Take a look at our complete list of current openings and start your career with TLC today.