About Our

Nashville

Office
TLC established its Nashville location in 2002. The Nashville group is versatile, multidimensional, and talented, like the Music City itself. In addition to designing healthcare facilities across the U.S., TLCers here are also adept at engineering education facilities, hospitality and office buildings, and commissioning large and complex projects.
I've spent my entire 20-year career crafting solutions to complex engineering challenges faced by healthcare systems. I thrive on collaborating with project teams to creatively and methodically engineer buildings that benefit the built environment while meeting owners' needs.
Tony began his career with TLC 22 years ago as an intern. He has advanced through the TLC ranks, becoming a principal in 2016, Managing Principal of TLC's Philadelphia office, and recently, he was named a Director of Healthcare, TLC's largest operating unit.
M.B.A., Business Administration
University of Central Florida
B.S., Mechanical Engineering
University of Central Florida
I have always had a passion for finding innovative solutions to complex challenges. Technology consulting provides opportunities for me to help our clients find meaningful solutions that positively impact their lives and the people they serve.
Ted joined TLC with 18+ years of expertise in planning and integrating IT / communications systems, medical equipment, and low voltage infrastructure into the built environment. He excels in bringing together the technologies and interoperability required in healthcare facilities.
Bachelor of Architecture
University of Tennessee
Steve's 41+ years of experience includes the mechanical system designs of institutional and healthcare-related projects, as well as commissioning complex facilities. His ability to face challenges directly, enhance strategic goals and effectively communicate make him a strong contributor, valuable to any team.
B.S., Mechanical Engineering
Vanderbilt University
I practice engineering because the results of my work can improve and protect the health, safety and welfare of human beings. In short, it's not my career, it's my cause. TLC's leadership has made a commitment to sustainability and high performance design, which aligns with my personal values and desires.
Kim's passion for sustainability led him to become a LEED AP in 2001. He was elevated to LEED Fellow in the 2011 inaugural class of Fellows and named to ENR's 2016 Top 25 Newsmakers for his development of an energy modeling game, "The Wizard Show".
M.S., Mechanical Engineering
Texas Tech University
B.S., Engineering Physics
Texas Tech University
I enjoy figuring out how to model stuff no one has done before. Part of being an engineer is understanding how the world around us works in a way that most people don't observe. I think it's our duty to use that knowledge to provide the most efficient, innovative, and cost effective designs to our clients.
Part of TLC's PEAK Institute, Cory supports projects across TLC on energy modeling and sustainability consulting. He is an expert in IES VE modeling software, serves as a beta tester for IES and uses software to refine designs to achieve clients' goals.
M.S., Mechanical Engineering
Tennessee Technological University
B.S., Mechanical Engineering
Tennessee Technological University
B.S. Business Administration
State University of New York College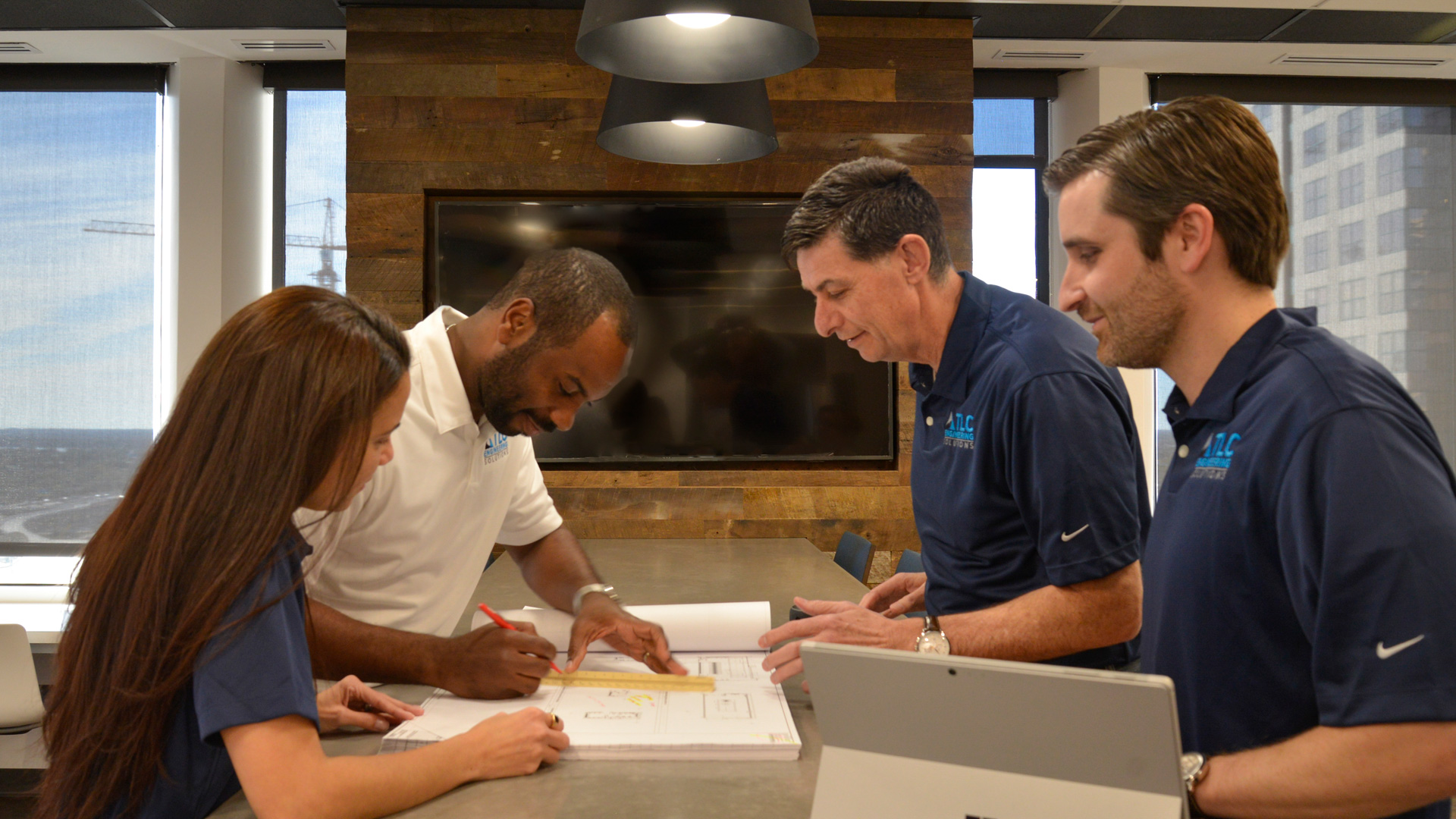 Nashville

Careers

See how you can be a part of the TLC team. Take a look at our complete list of current openings and start your career with TLC today.