TLC Engineering Dallas serves clients across the US, and like the city itself, the office is bustling and diverse. TLC Dallas expertise includes projects in healthcare, office, education and cultural market sectors. TLC Dallas offers knowledge and experience in sustainable design and commissioning.
It's a great place to visit when you're in the Lone Star State. 
TLC offers our staff the opportunity to pursue our personal goals for professional and personal growth through a diverse blend of project types and ability to contribute in multiple roles. TLC's structure allows us to offer customized boutique level services similar to a small firm, balanced with the resources and capabilities of a large firm through our network of offices and diversity of staff experience/capabilities.
Gary is the Director of TLC's Cocoa office, as well as serving on the firm's Board of Directors and overseeing the firm's Dallas office. He also supports projects as a Senior Structural Engineer. He is intimately involved in developing new projects and clients for TLC and remains active through the design and construction process.
M.S., Structural Engineering
Michigan State University
B.S., Civil Engineering
Michigan State University
A dream doesn't become reality through magic; it takes sweat, determination and hard work. TLC makes it happen for our clients.
Ben began his career in TLC Jacksonville, then moved to TLC Dallas where he shares his 23 years of experience. His deep experience in healthcare provides a basis for work in a variety of additional markets, including commercial projects.
B.S., Mechanical Engineering
University of Central Florida
The joy you get from watching guests enjoying, embracing and experiencing a space you help create is priceless. This makes one realize that a simple yet well executed lighting design is a beautiful thing to be a part of!
B.S., Electrical Engineering
University of Central Florida
A.A., Engineering Studies
Valencia College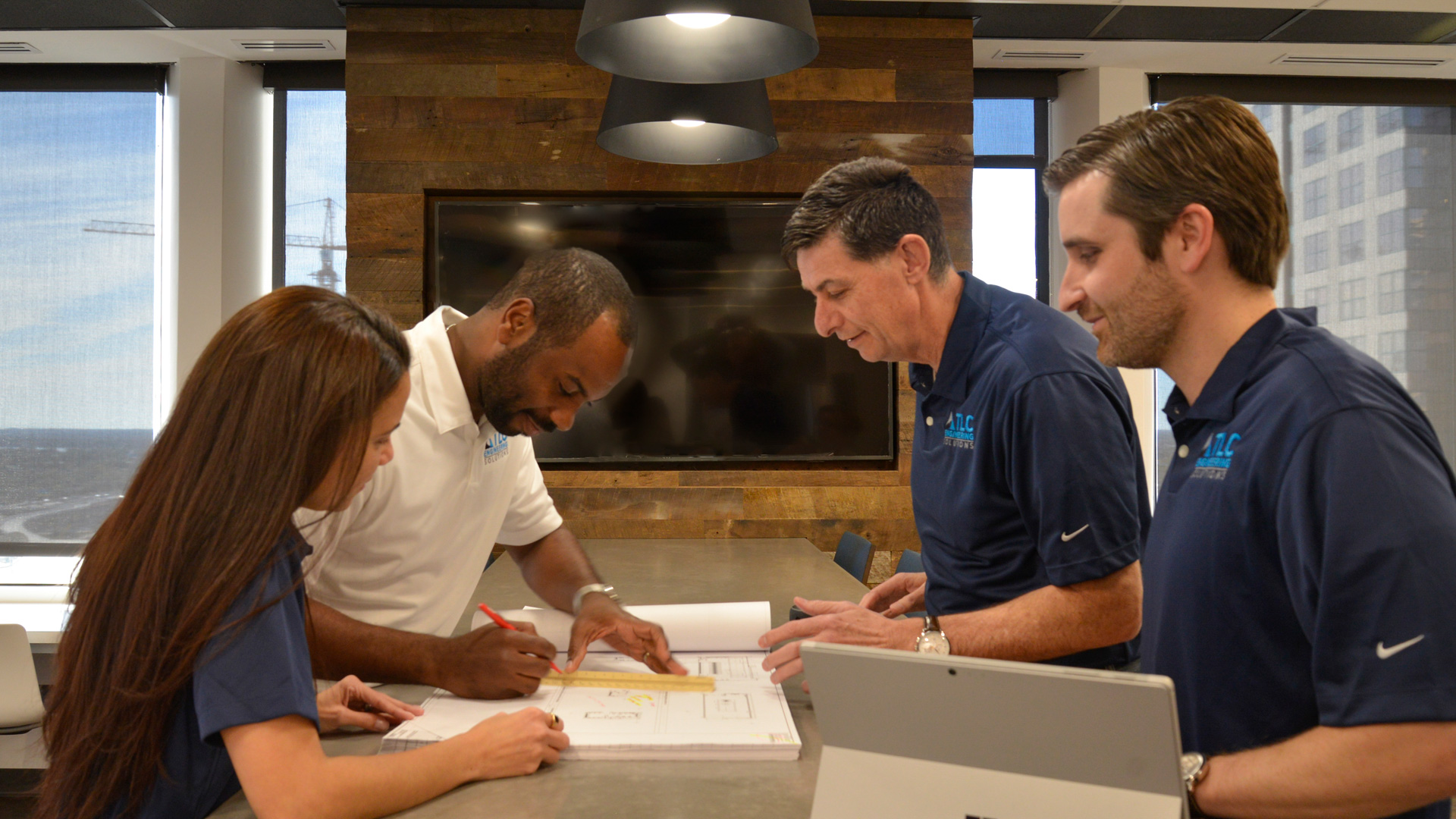 Dallas

Careers

There are currently no positions listed for this location. Take a look at our complete list of current openings and start your career with TLC today.