In early 2020, TLC expanded its footprint in the upper Midwest. Our local team of experts serve client's engineering design and commissioning needs throughout the "Windy City" and its surrounding areas. The Chicago team's expertise specializes in healthcare and higher education, but its portfolio also includes various project types such as K-12 education, commercial, and government/municipal.
Engineering for the healthcare industry is rewarding knowing that my work is going directly into the safety and well-being of other human beings. I chose TLC because of their emphasis on healthcare design. I always knew I wanted to do healthcare design, so when I learned about TLC, I quickly realized they were the perfect fit for me.
Aaron joined TLC directly after graduation in 2006, focusing specifically on healthcare facility design. He became a shareholder in 2016, was promoted to Managing Principal in 2020, and recently, he was named a Director of Healthcare, TLC's largest operating unit.
M.S., Architectural Engineering
Kansas State University
B.S., Architectural Engineering
Kansas State University
Dave has more than 25 years of experience in architectural engineering, with focus on electrical systems design and engineering. His extensive experience includes project management and design of electrical building systems – across various projects at healthcare and assisted living facilities, medical offices, educational institutions, municipal, correctional, recreational and commercial buildings. He also has strong familiarity with building codes and regulations that affect design.
B.S., Electrical Engineering
Valparaiso University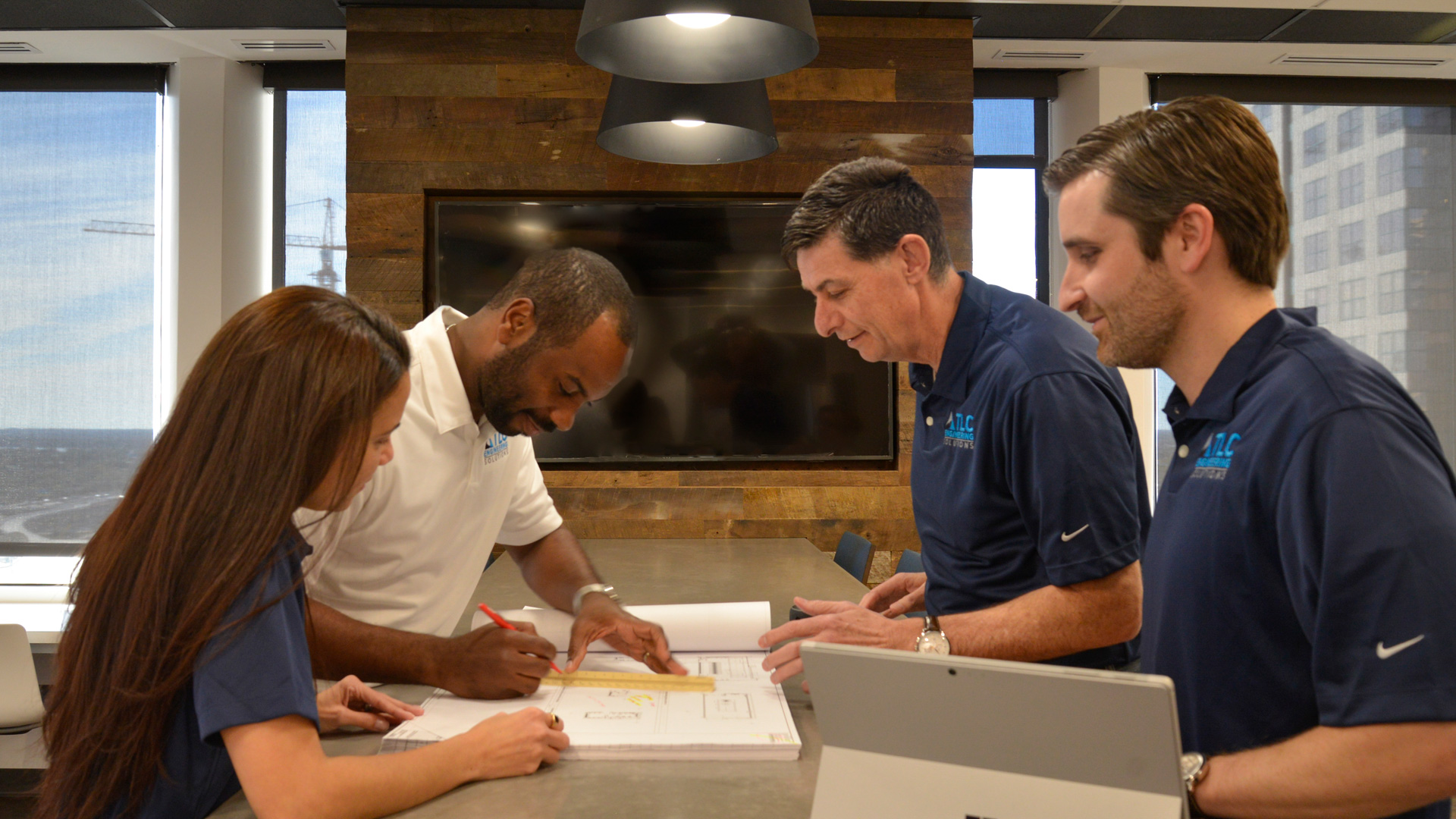 Chicago

Careers

See how you can be a part of the TLC team. Take a look at our complete list of current openings and start your career with TLC today.