Today, we are seeing more smart buildings due to the proliferation of technology and data collection. We have never had so much data at our fingertips, and the explosion of the Internet of Things (IoT) has been a main driver. The substantial surge in wireless communication technology will increase by an order of magnitude with 5G implementations. As AI and machine learning advance, what the data is used for and cloud migration create cost-effective deployment while exposing more cyber-security challenges.
Smart buildings are defined as structures that use advanced technology such as control systems, IoT, sensors, AI, data analytics, and cloud services to optimize their performance and improve the comfort, safety, convenience, and productivity of their occupants. They are designed or retrofitted to be connected, integrated, and interactive. Smart buildings can be simple or complex, incorporate single systems, or become fully integrated digital twins.
At TLC, we engage in conversations with building owners to explore ways of enhancing convenience while reducing energy consumption. Our initial approach is to ask about the outcomes owners would like to achieve, which could be operational, experiential, or building performance based. Because technology is a tool to help facilitate these goals, we then move on to discussions around technology options via a series of visioning sessions with the intent to generate creative ideas and prioritize the proposed solutions.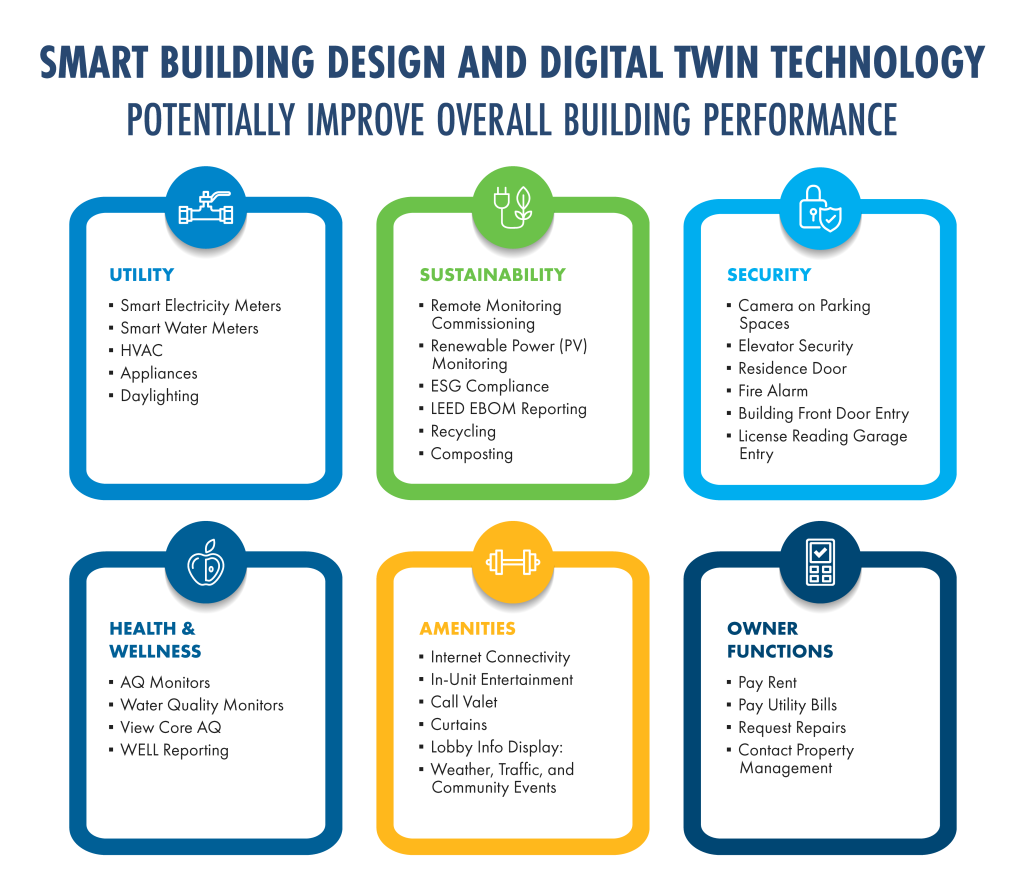 Smart buildings can benefit owners by enabling more predictive maintenance, avoiding costly repairs and wasted resources. Using machine learning and analytics, technology can proactively detect faults and failures in systems before they occur. By analyzing data and learning how systems function at optimal performance, the technology generates predictive alerts that prompt maintenance actions. For example, changing air handling filters as they load up instead of waiting for a scheduled change can be very beneficial. This shift from reactive to proactive maintenance helps prevent system failures and improves overall performance.
The skilled labor market is declining as baby boomers retire. The old ways of maintaining a building by people with institutional knowledge are not sustainable. For larger portfolios, centralized visibility across many building types and locations allows owners to benchmark performance and address the shortage of hands-on workers. With technology tools, buildings can run themselves, perform self-assessments, and send pertinent data to decision-makers.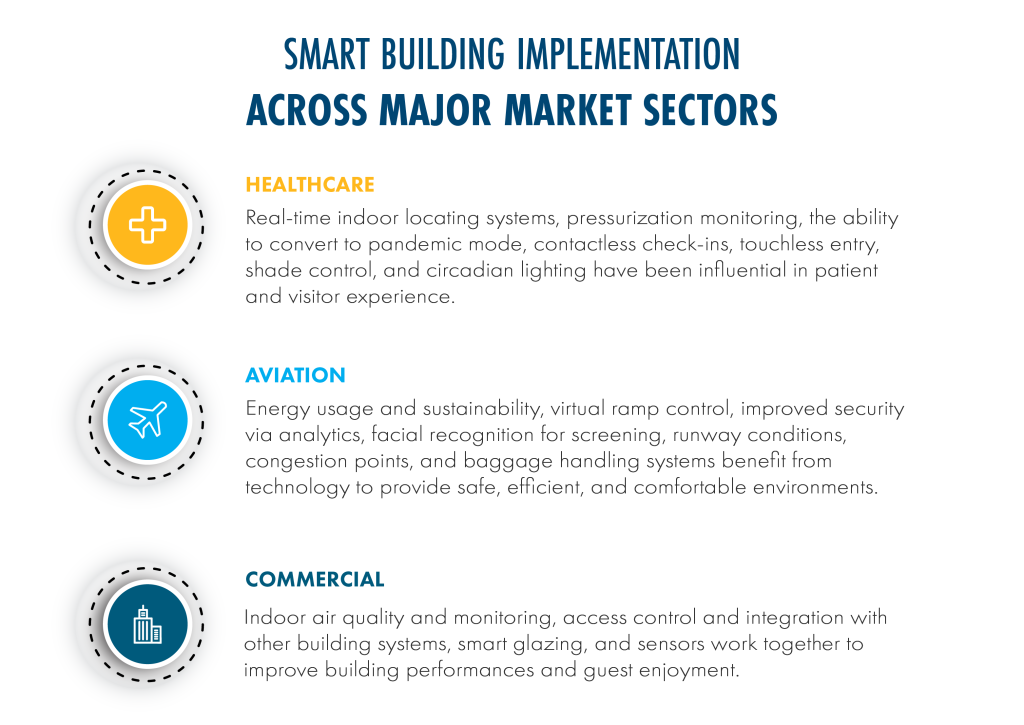 TLC closely follows the trends in smart buildings, including digital twins. This is defined as digital representations of the real-world environment, such as buildings, campuses, or portfolios. The power of the digital twin lies in the vetting and organization of vast amounts of data. Data is only truly usable and valuable if it serves the purpose of the end-users and if it is vetted, governed, and maintained. Determining that value begins with building simple twins. As the project develops, the basic structure can become more inclusive and complex to reflect the owner's vision.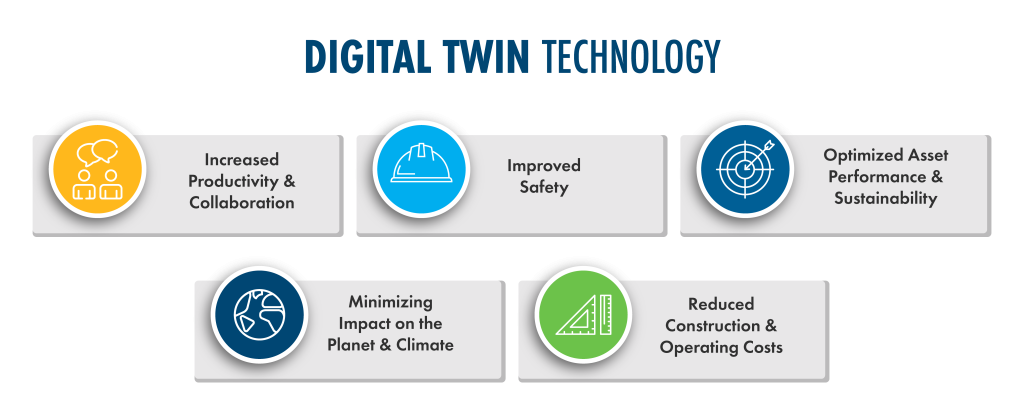 Integrated digital twins that include engineering BIM data validation and integration with GIS and disparate maintenance databases are outstanding opportunities that many organizations are adopting. The upcoming wave of use cases is impressive!