James (Jim) Peterkin's career in fire protection/life safety, began in high school when he became a volunteer firefighter. At this early age, was when Jim knew that he wanted to have a life-long career in fire protection. He continued to volunteer with the fire department while attending Drexel University, where he earned a bachelor's degree in mechanical engineering.
Upon graduating, Jim was hired by a large insurance firm to conduct fire protection compliance reviews to make sure the insured complied with Highly Protected Risks. In 1990, Jim moved to Orlando, Florida and spent seven years in the industry before moving back to Philadelphia in 1997. He joined TLC Engineering Solutions in 2016 as Fire Protection | Life Safety Engineer in the Healthcare operations unit. In 2017, he and Tony Esposito, Director of Healthcare Operations, established TLC's Philadelphia office and brought LaSalle Engineering on board to further expand TLC's service offerings. The Philadelphia team has grown from Jim and Tony to now include 20 professionals.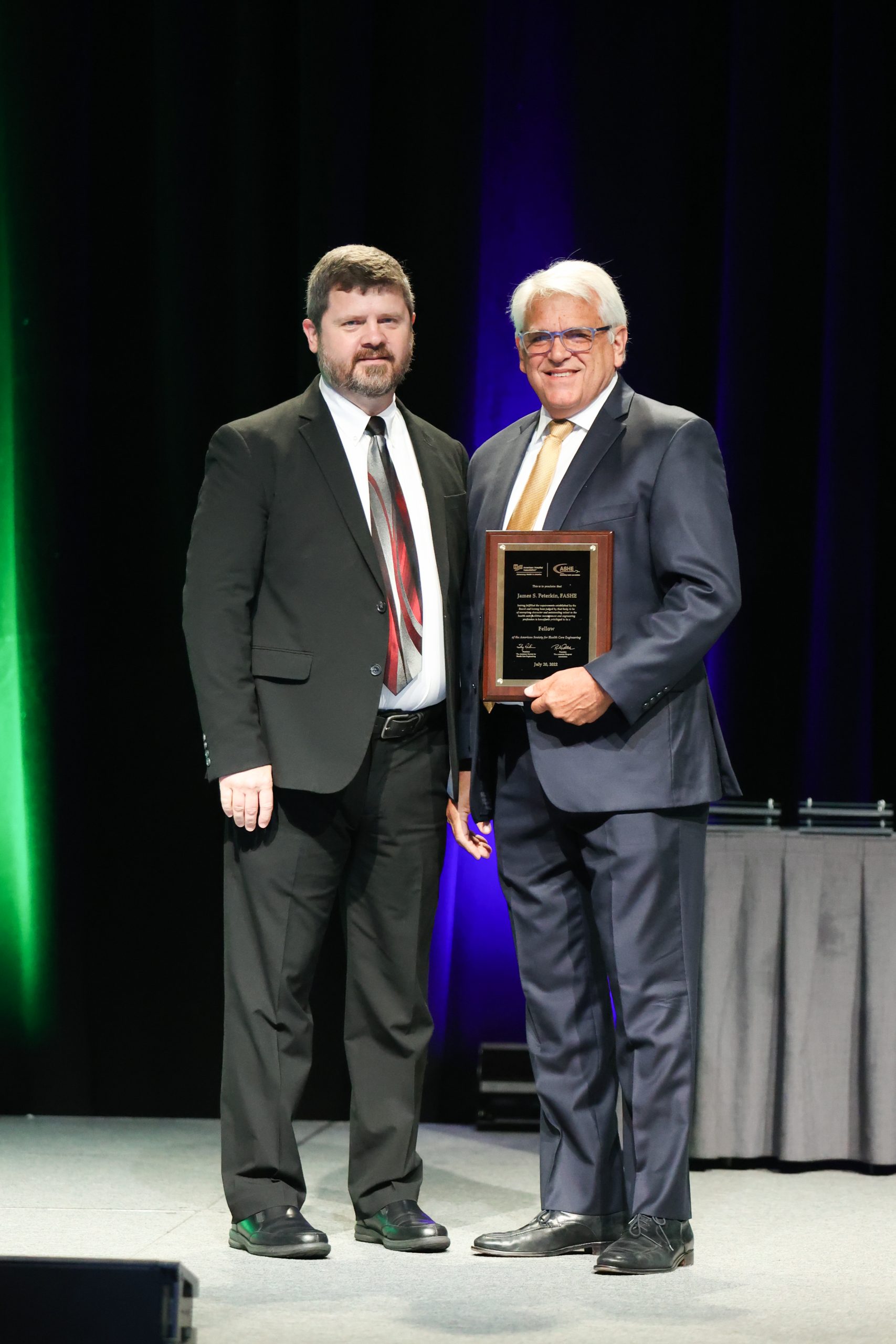 Over the past 12 years, Jim has served in various roles on several ASHE technical committees, including his current position as Chair of the ASHE Regulatory Affairs Committee. Part of this role involves staying up to date with NFPA and ICC code changes as well as advocating for the unification and alignment of various building codes to improve healthcare facilities. Jim has represented TLC at the highest level of code advocacy and development.
In addition to his support of ASHE, Jim holds a position on the Board of Directors for the Association of Medical Facility Professionals (AMFP) Philadelphia Chapter, is the Chair of the Strategic Alliance Committee, and is a past president of the Florida Chapter of the Society of Fire Protection Engineers.
He also has authored articles in publications. His most recent article was the featured story, Maintaining Life Safety Drawings, in Life Safety Digest.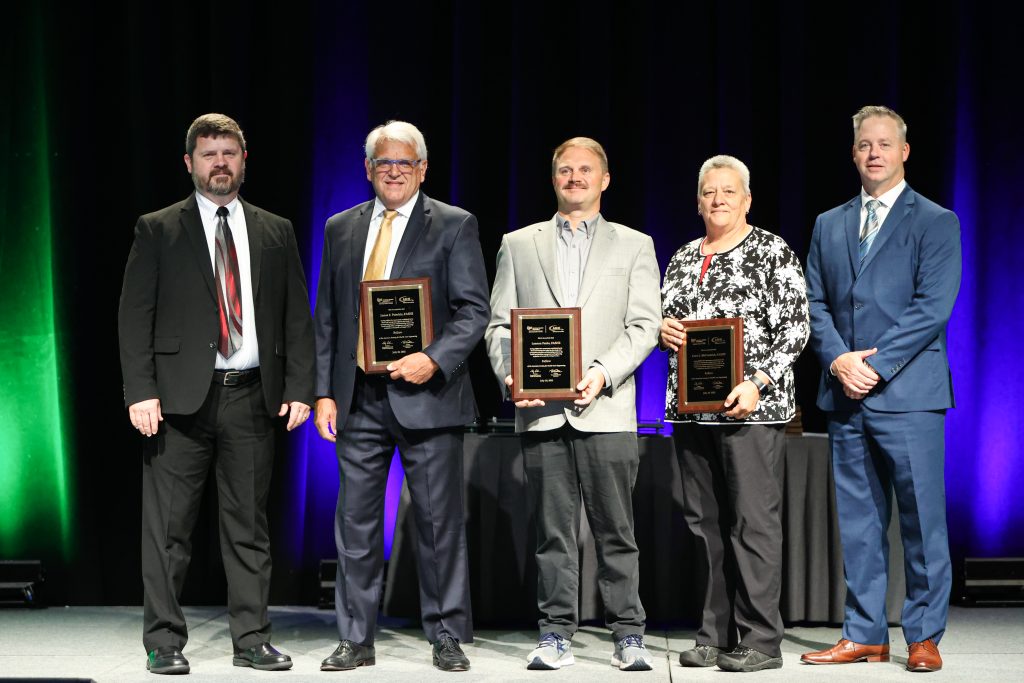 James Peterkin (second from left) and other ASHE Fellows at the ceremony in July 2022
"Fire protection engineering is one of the systems in a building that you hope you never need, but when you do, you want to be sure that it will do it's job to protect the building and the occupants."
JAMES PETERKIN, PE, LEED AP, FASHE
PRINCIPAL | FIRE PROTECTION ENGINEER | LIFE SAFETY