May 5, 2020 – The Board of Directors of TLC Engineering Solutions, Inc. has recognized four new shareholders, as well as elevating two senior staff members to principal emeritus status. All are being recognized for their positive impacts, commitments and meaningful contributions to TLC projects, clients and staff. The new shareholders include:

Fredy S. Sarria, PE, LEED AP BD+C, a 2001 engineering graduate of Florida International University who joined TLC in 2005. Sarria, a native of Nicaragua, works from TLC's Jacksonville, Florida office as a project engineer and has made major contributions to the design of the Baptist M.D. Anderson Cancer Center, multiple projects for Baptist Medical Center and several senior living and educational facilities engineered by the firm's Jacksonville office.

Ricardo Walker, a project manager in TLC's Orlando based Health Care Operations group joined TLC in 2012, bringing 14 years of experience. A native of Jamaica, Walker is a graduate of Seminole State College and the University of Central Florida in mechanical engineering. He manages multiple healthcare projects and has made significant contributions to AdventHealth for Women facility in Orlando, as well as the Halifax Health | UF Health Medical Center of Deltona and other Halifax Health projects.

David P. McVey, PE, Chicago Operations Manager and Steve Nargang, PE, joined TLC as shareholders in February 2020 when Gage Consulting Engineers became part of TLC Engineering Solutions. McVey is a graduate of Valparaiso University in Electrical Engineering and manages many of the Chicago office's largest projects. Nargang, a graduate of the Illinois Institute of Technology in Mechanical Engineering, leads the Chicago office's growth, partnerships and project development efforts for TLC.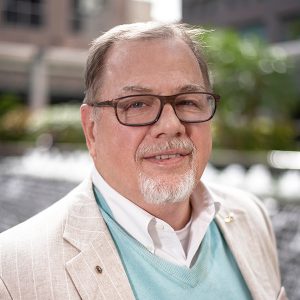 The TLC Board also recognized Robert M. "Mac" Coble, II, PE, CxA, LEED AP BD+C, EMP and John Bouse, PE (former President of Gage Consulting Engineers), each as principal emeritus. Both continue to make meaningful contributions to TLC although are no longer shareholders. Coble joined TLC in 2002, bringing more than 30 years of experience. He continues to be involved in commissioning and energy services projects for the firm. Bouse founded Gage in 1995 and successfully delivered more than 2,000 projects across multiple market sectors.
About TLC Engineering Solutions, Inc. – TLC is an award-winning, national Top 25 consulting engineering firm serving healthcare, education, transportation, government and commercial markets domestically and internationally, providing exceptional MEP, Technology, Structural engineering, Energy and Sustainability Consulting and Building Commissioning, as well as Acoustical Consulting. Founded in Orlando, Florida in 1955, the firm has grown to 15 locations, while expanding services to support architects, contractors, facility owners and investors.