TLC Engineering Solutions, Inc. (TLC) is excited to announce six new shareholders! Two are tenured TLCers who have made impactful contributions to projects, clients and fellow team members while four recently joined the TLC family in the recent Technology Operation expansion. Continue reading below to learn more about these incredible leaders!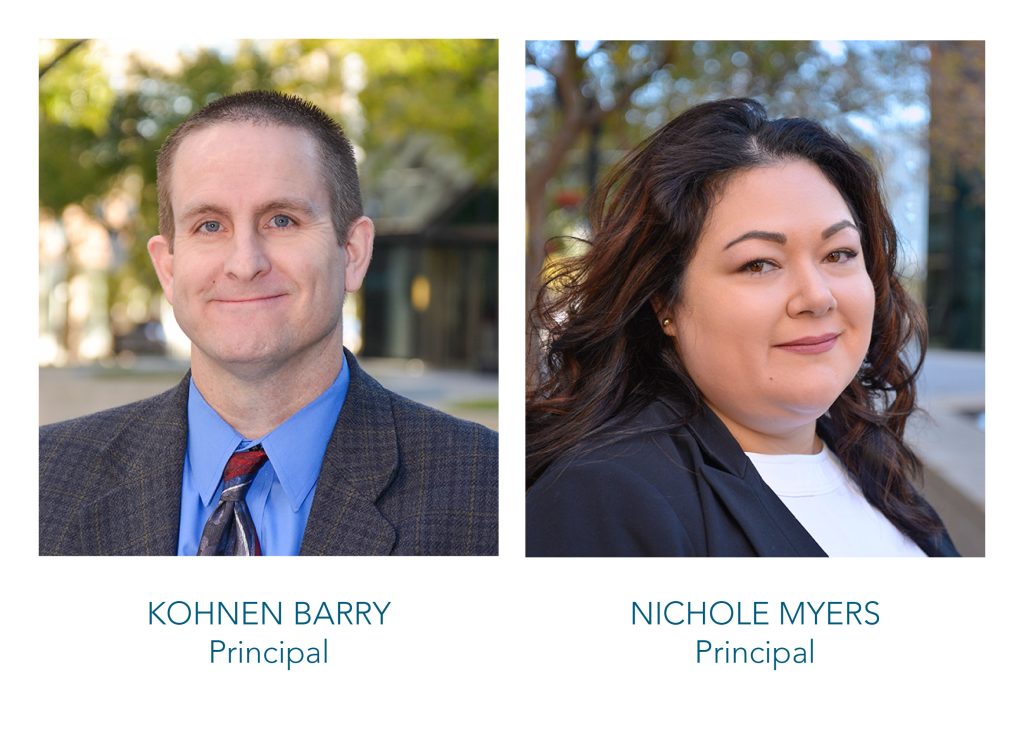 Kohnen Barry, PE(CA), Principal in Orlando Operations, joined TLC in 2006 and has over 25 years of experience in design of mechanical systems, production, pre-construction planning, project management and commissioning of various building types including educational, high- and low-rise commercial office buildings, manufacturing, labs, central energy plants, retail, and emergency management complexes. Because of his broad range of experience, he serves as a technical resource on many projects and many disciplines including mechanical, electrical, controls, Cx and lighting design. Some of his notable clients include the City of Orlando, Dr. Phillips Center for the Performing Arts, Orange County, and the University of Central Florida (UCF).
Nichole Myers, Principal in Orlando Healthcare Operations, joined TLC in 2005 and has 16 years of experience designing electrical systems for new facilities, additions and renovation healthcare projects. Her experience encompasses electrical distribution, emergency power and lighting systems for building facilities. She has worked for some of Florida's top health systems including, AdventHealth, Orlando Health, and Cleveland Clinic. Currently, Nichole is an integral part of the principal team that leads TLC's design efforts across multiple campuses for the AdventHealth system.
Jan Moye, PMP, Principal; Aaron Rose, RCDD, RTPM, Principal and Fort Worth Operations Manager; Troy Frain, PSP, Principal;and Gene Hodson, AAIA , Principal, joined TLC as shareholders in April of 2022 when Moye Consulting became part of TLC Engineering Solutions.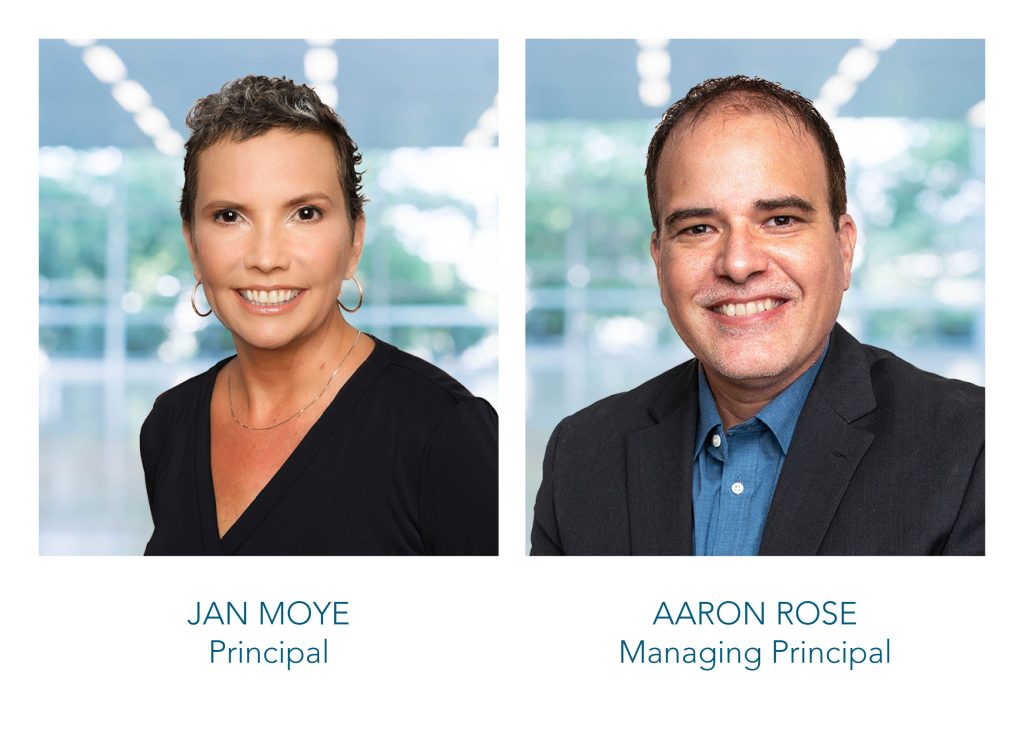 Jan Moye has over 32 years of experience with expertise in the integration of multiple information technologies into comprehensive communications systems that are custom designed for each client. She founded Moye Consulting 20 years ago and has successfully grown her team to a staff of over 35 that serve clients throughout the United States. Jan now brings that organizational knowledge and expertise to TLC's technology team. The Dallas/Fort Worth International Airport was one of Jan and Moye Consulting's very first clients. Over the past 20 years, her firm has consistently had ongoing assignments at the airport and DFW will continue to be one of TLC's top aviation clients.
Aaron Rose is an infrastructure design professional with over 22 years of detailed experience in project management, design, construction planning, and project execution in the aviation, commercial and education markets. He has extensive experience in managing the scope of work and designing complex, technically driven projects. Aaron serves as Managing Principal of the Irving / Fort Worth office and works integrally in coordinating TLC's national technology team for management of daily design operations, staff assignments and oversight of project controls. He currently serves as the Principal in Charge for the team that provides the technology program management for the $8.5 billion terminal transformation program at O'Hare (ORD) International Airport.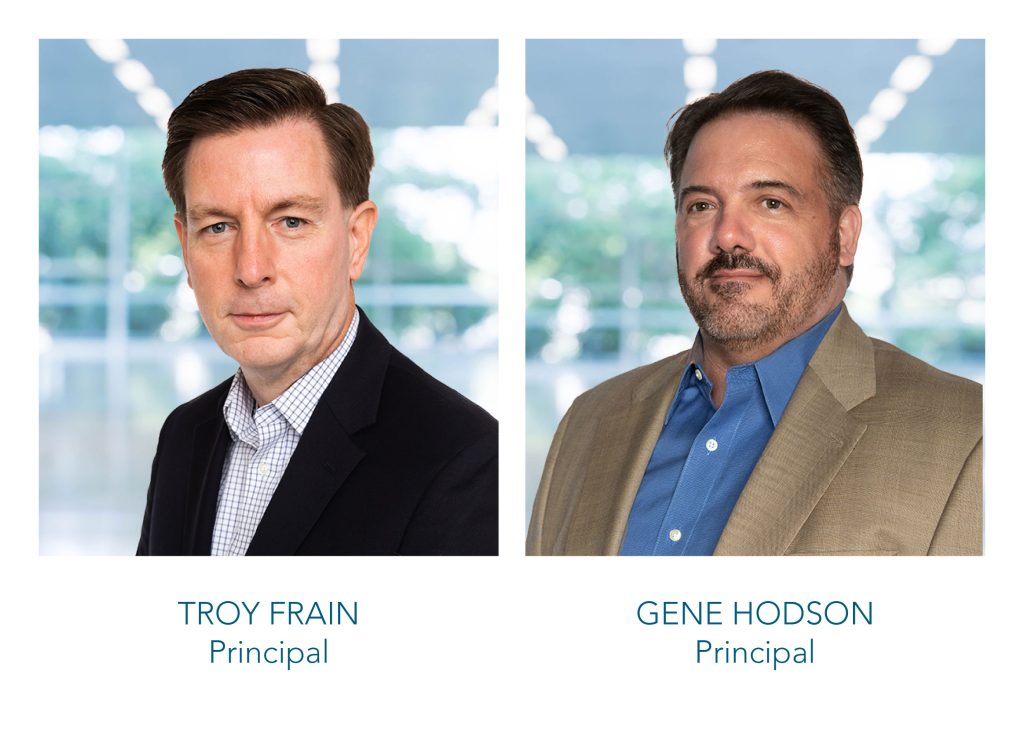 Troy Frain is a licensed FCC General Radiotelephone Operator and a Certified Physical Security Professional with over 30 years of experience. He has expertise in technology systems design that include specialty systems unique to aviation facilities as well as project management. His special system experience includes audiovisual, digital display systems for flight, baggage, ramp, and other information and integrating the displays into existing systems. Troy's experience spans across the U.S. and his extensive resume totals over $4.6B in construction costs.
Gene Hodson has over 30 years of experience in diverse technology infrastructure design and project management. He has provided technology design services for airport terminal and airport campus facilities which includes existing systems assessment through procurement and commissioning of voice and data network systems and infrastructure. He has served as Project Manager for facilities on American Airlines' new Robert J. Crandall Campus in Fort Worth, Texas including over 1.5 million square feet of corporate office space, and for the 9-gate expansion at Austin Bergstrom International Airport. To-date, Gene has provided technology design services for more than $3.5B of completed airport terminal and airport campus facilities.