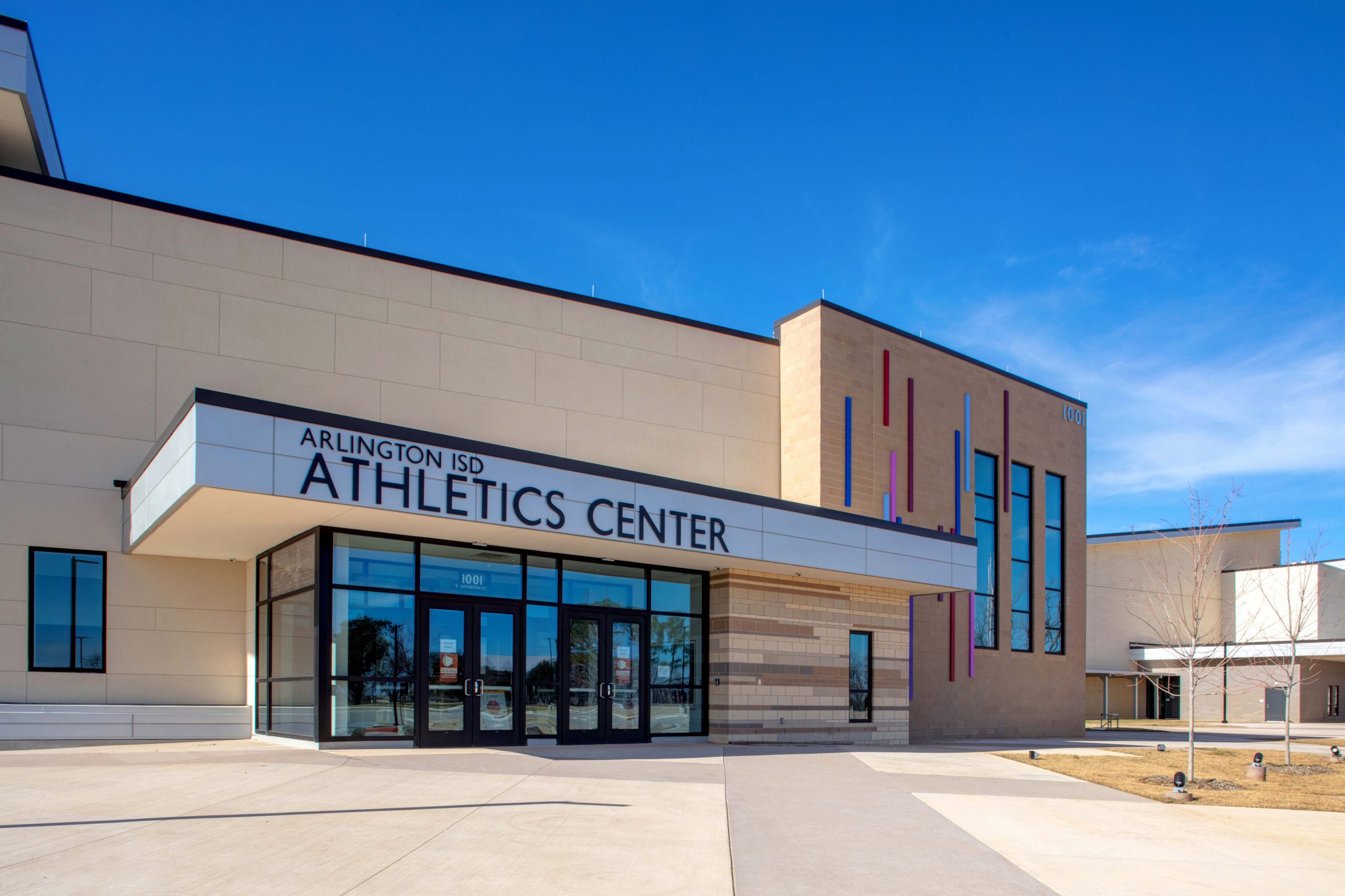 Image Courtesy: Chad Davis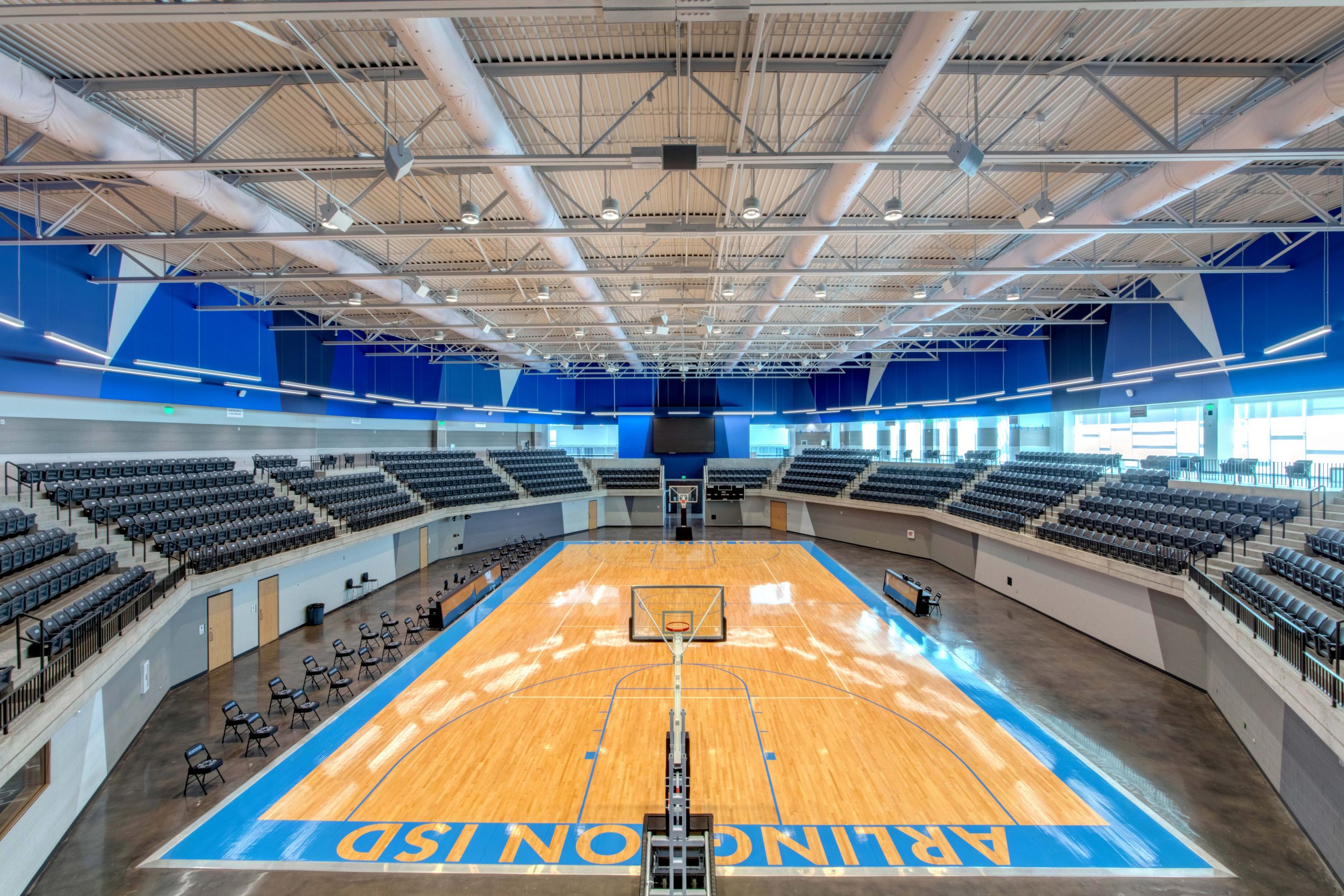 Image Courtesy: Chad Davis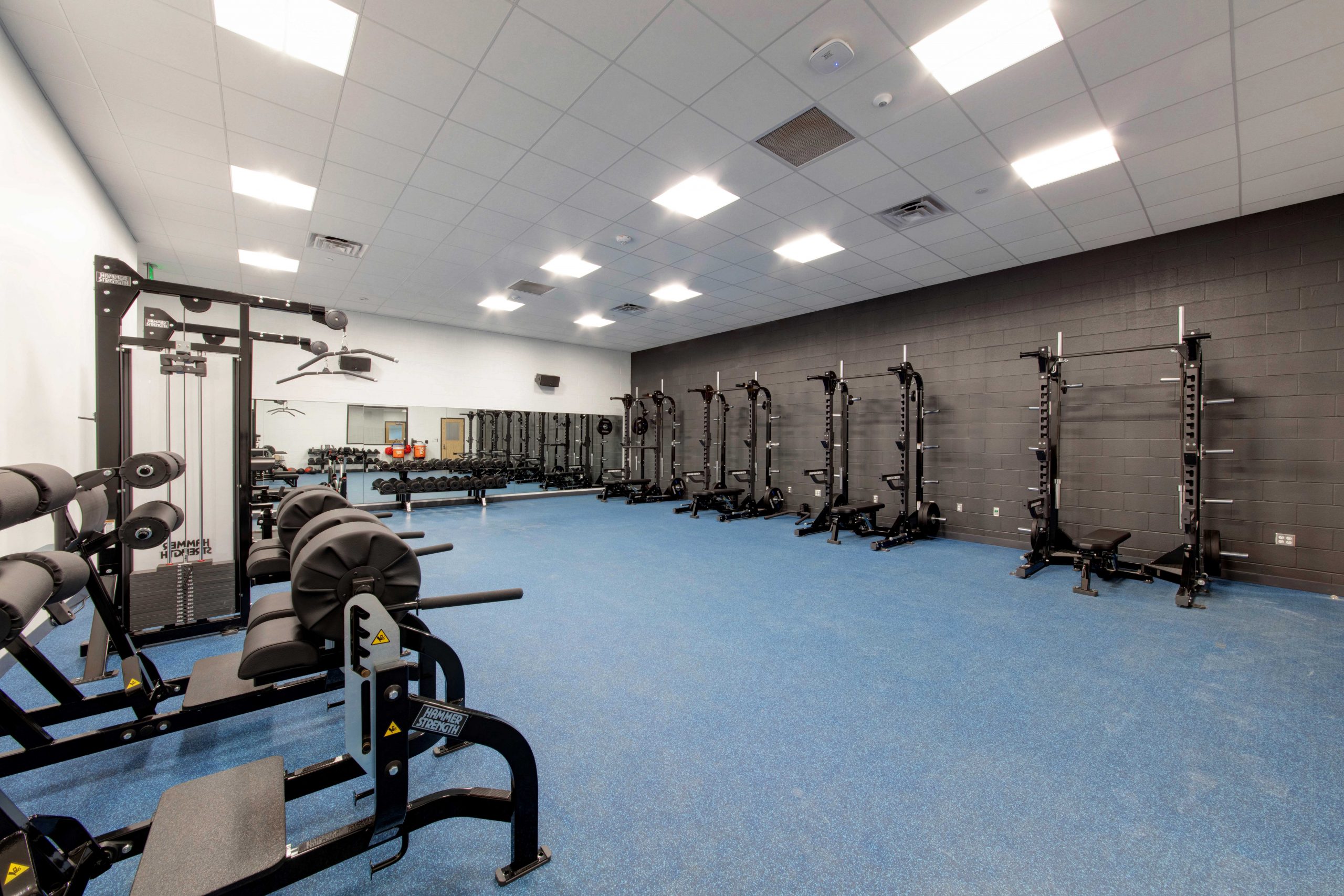 Image Courtesy: Chad Davis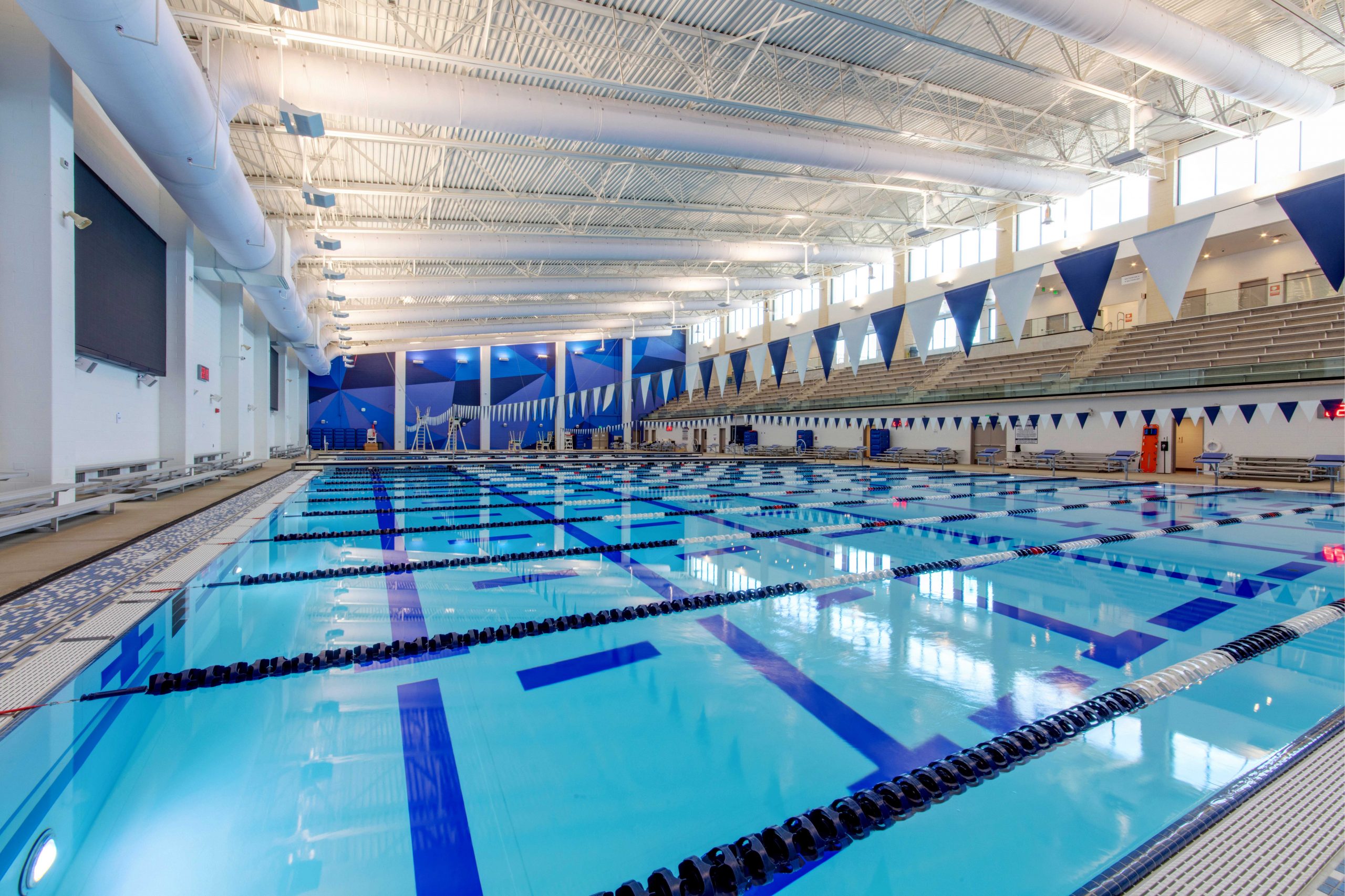 Image Courtesy: Chad Davis
Overview
Funded by the Arlington ISD 2014 Bond Program, a new district-wide athletic facility provides a competition pool complex and gym. The multi-purpose gym can be configured for wrestling, basketball, volleyball or other sports. A weight room, multi-purpose room, meeting space, training rooms, as well as separate locker rooms for the venues and offices for sports and facility administration round out the building program. The gym can accommodate up to six mats, allowing for district wide wrestling matches and regional competitions. Fixed seating for 1,200 spectators is provided.
The main pool is 50 meters, with a separate diving well with one- and three-meter diving boards. The main pool may be configured in multiple ways to accommodate varying event needs and the natatorium has seating for 900 spectators. A warm-up pool is available for participants, smaller groups, or special needs students.
Features
To meet the district's energy efficiency goals, multiple strategies were incorporated in the HVAC design, including:
Enthalpy heat recovery wheels
Demand control ventilation
Heat recovery for pool heating
Multiple fan array to provide redundancy and ease of maintenance
Heating and cooling is provided from the adjacent Fine Arts Center, which was concurrently designed by the same team. Aluminum and fabric ductwork in the natatorium resists corrosion from chlorine.
The HKS/TLC design team worked in "Collaboration For Revit" with the model residing in the A360 Drive (cloud storage), allowing for real time collaboration and communication.