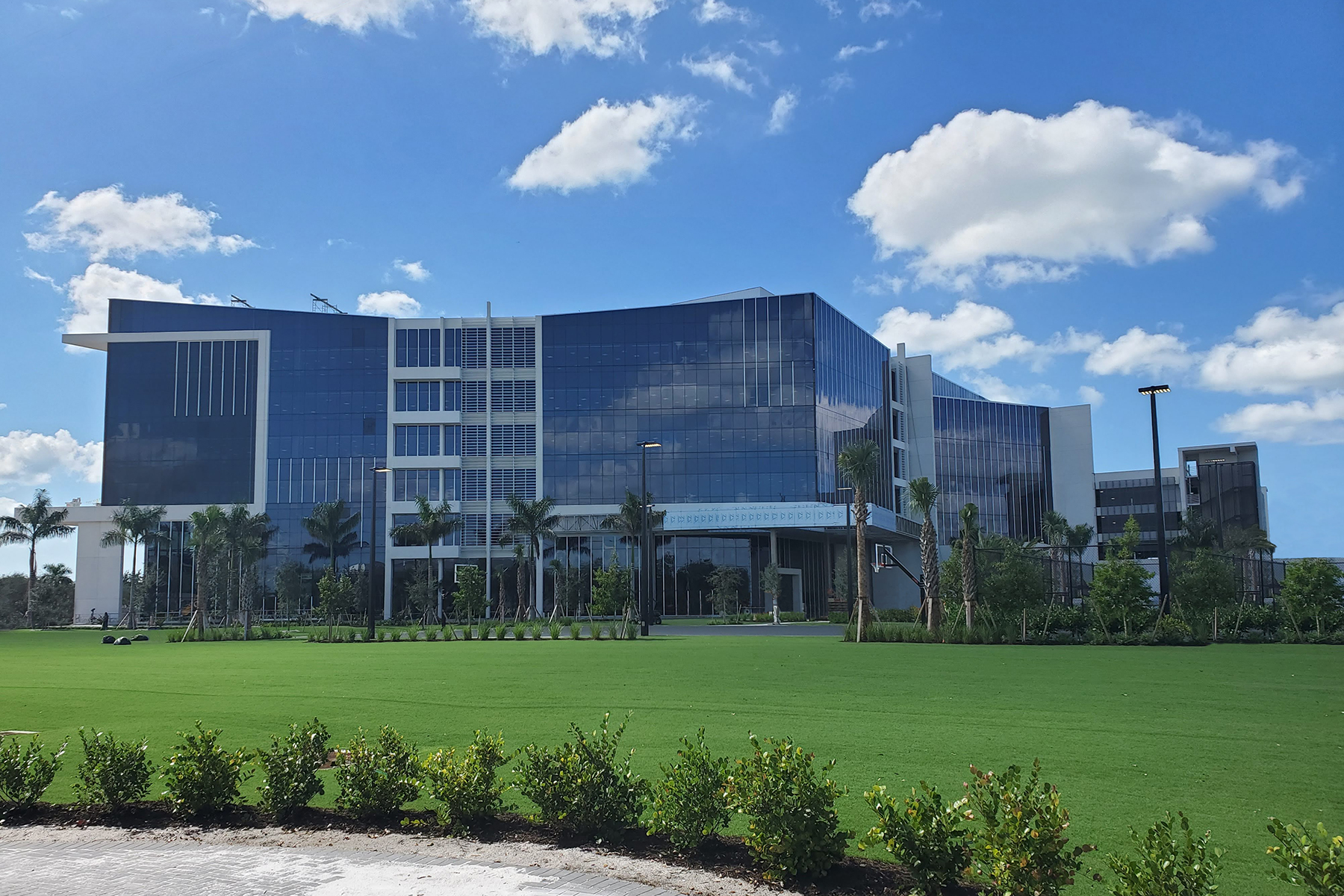 Overview
This 1,000 acre campus includes an administrative building, fitness center and hotel. The campus houses Arthrex's Medical Education Center, which welcomes surgeons for training on innovative surgical procedures.
The administrative building features a multi-story atrium, cafe, roof gardens and pedestrian bridge to the garage. The first level provides column-free interior space for the education center while the office levels have open-floor plans with movable partitions to accommodate the company's need for flexibility.
The two-story wellness center features private offices for doctors and physician assistants, seven exam rooms, process labs, medical assistant station, physical therapy rooms, classrooms for group exercise, locker rooms with showers and private dressing rooms, retail and café on the first floor.
Features
LED lighting was used to reduce energy and maintenance costs. The lighting control design features combinations of occupancy sensors, automatic daylight harvesting, manual dimming, and manual light reduction controls as well as time-based receptacle control. Energy code compliance was achieved through a sophisticated architectural design incorporating window louvers, unique wall angles that provide enhanced shading characteristics and a cool roof with white membranes to reflect sunlight.
The HVAC system includes 100% preconditioned outside air via large energy recovery systems, high efficiency cooling towers and chillers. All kitchen areas have 100% preconditioned make-up air with air scrubber units for all kitchen exhaust systems and continuous linear slot diffusers which seamlessly blend into the architectural perimeter soffit designs.