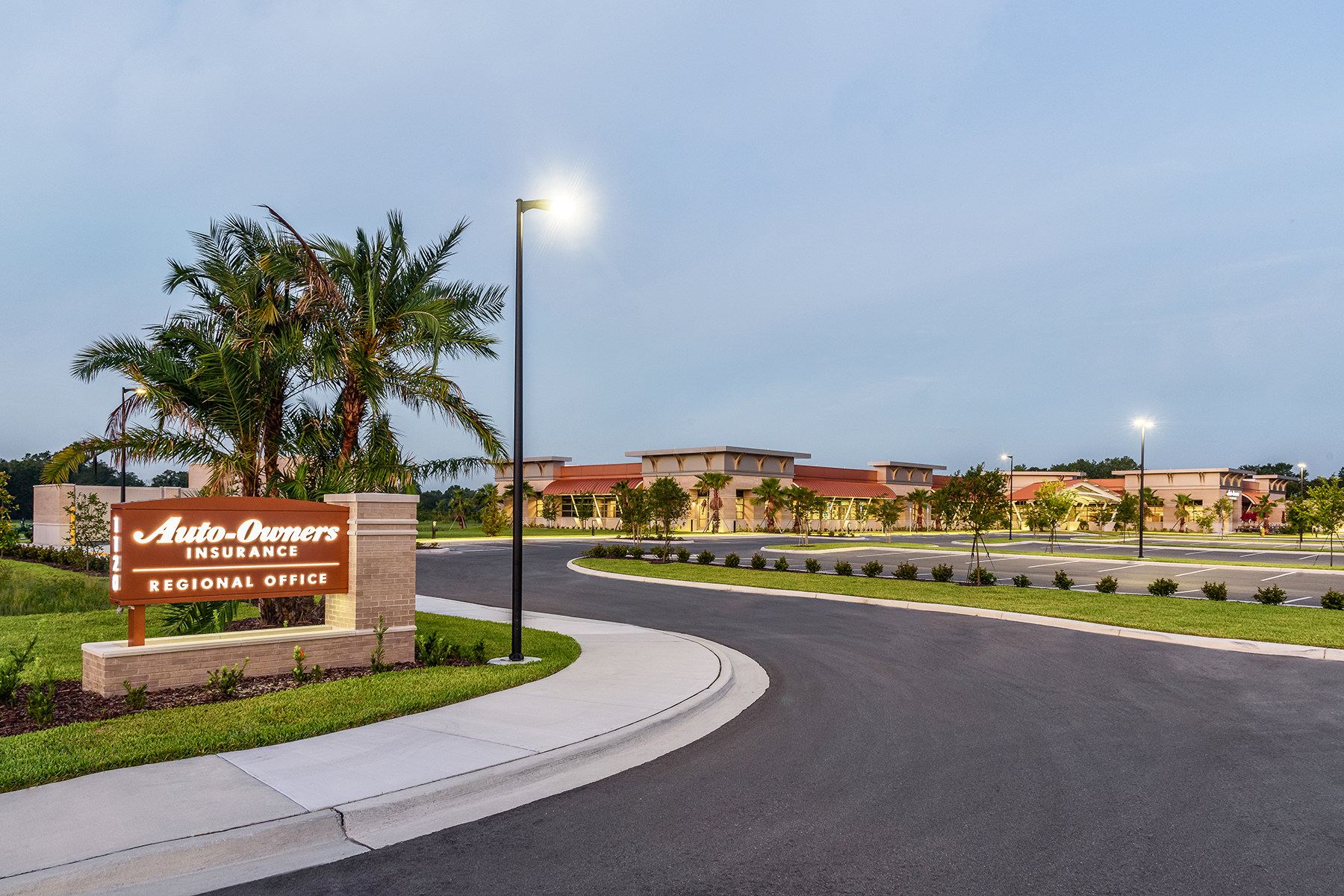 Image Courtesy: Karen K Photography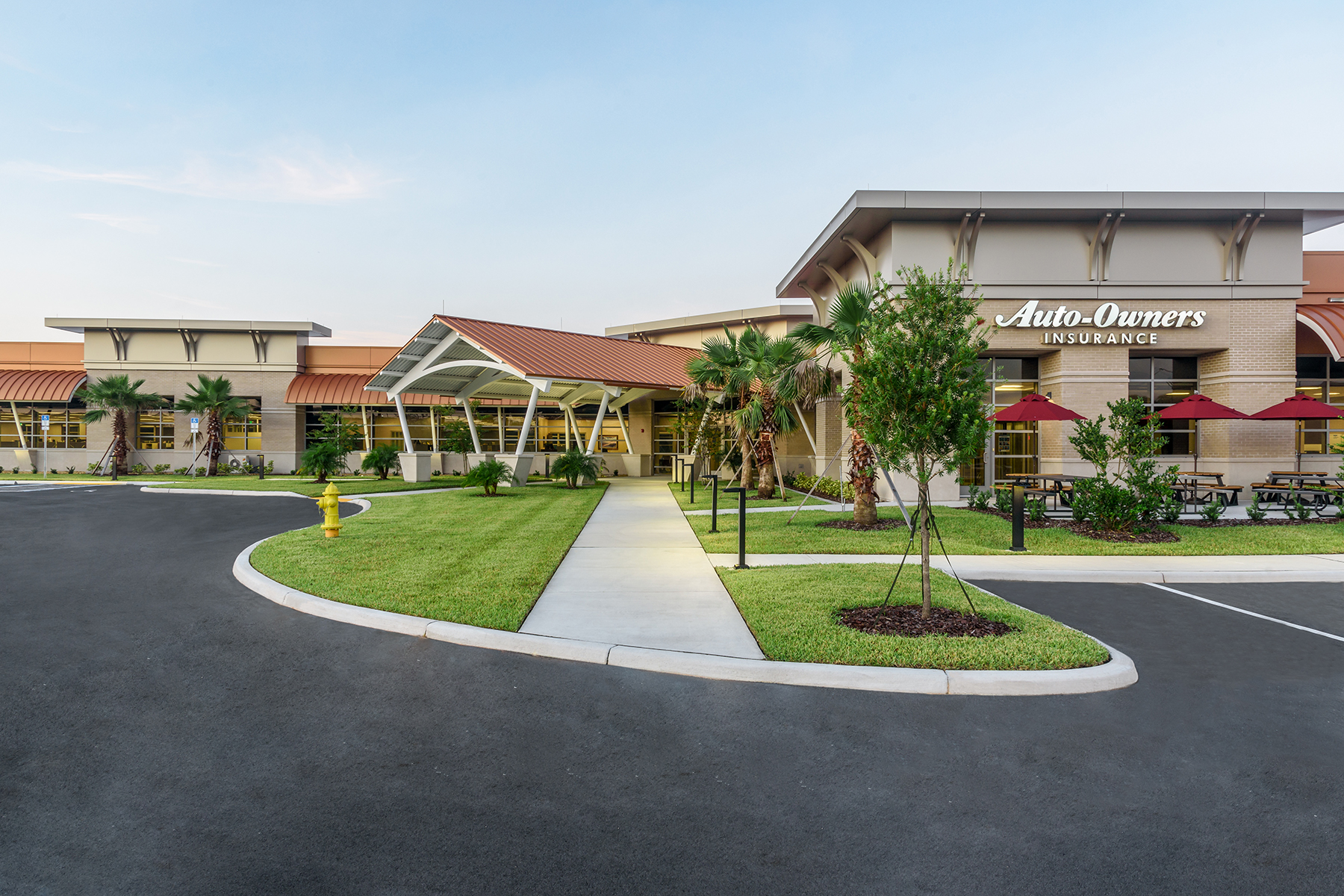 Image Courtesy: Karen K Photography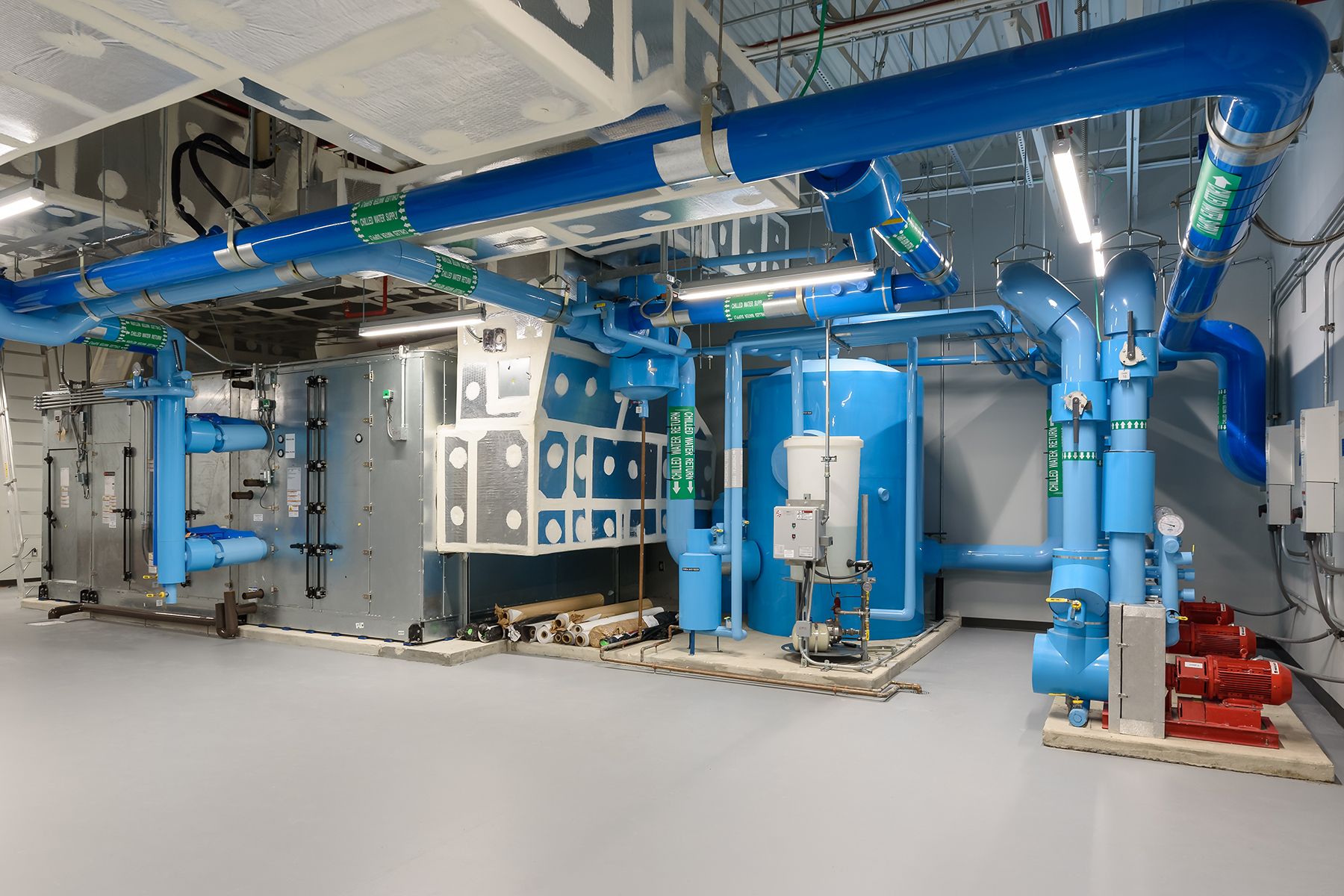 Image Courtesy: Karen K Photography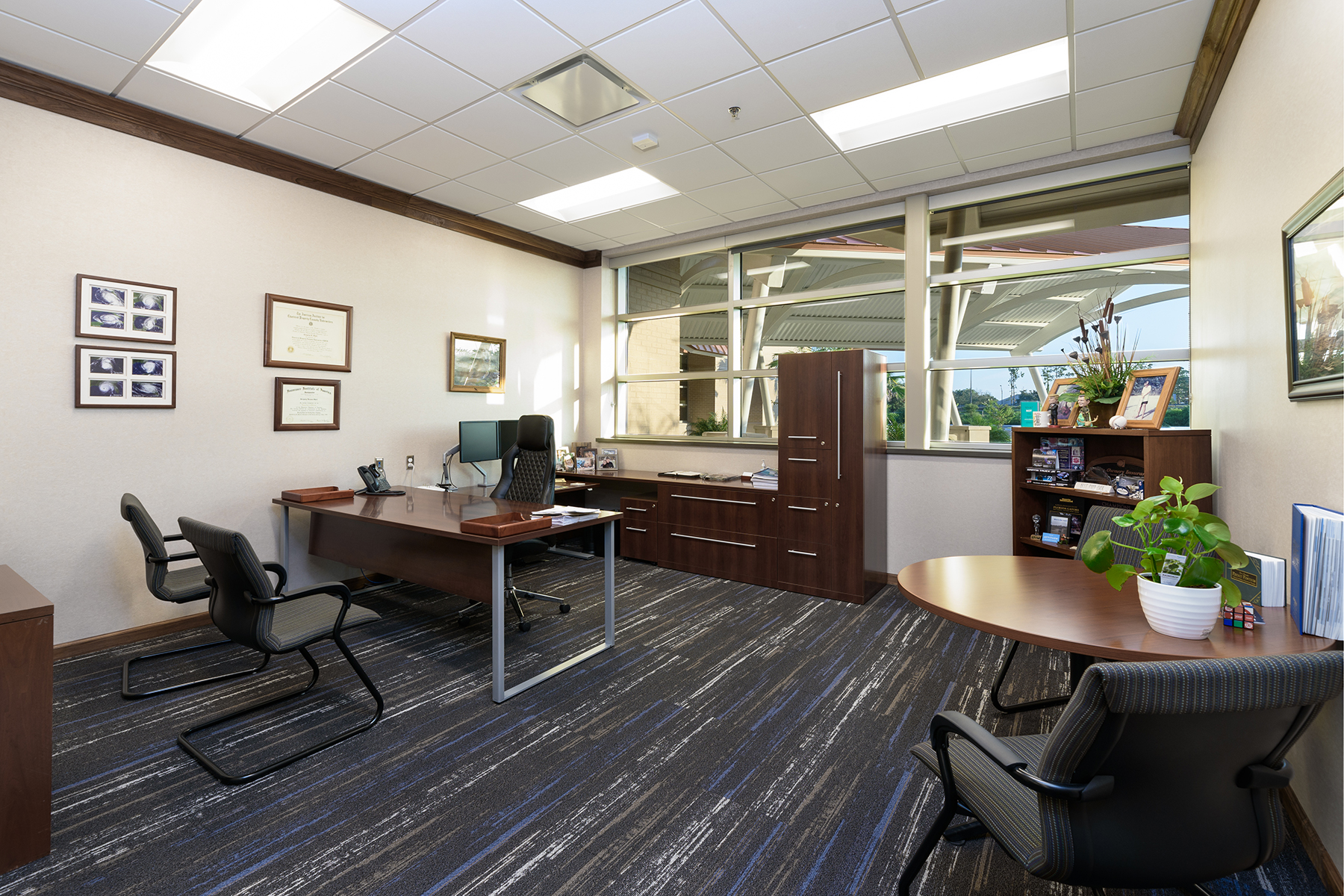 Image Courtesy: Karen K Photography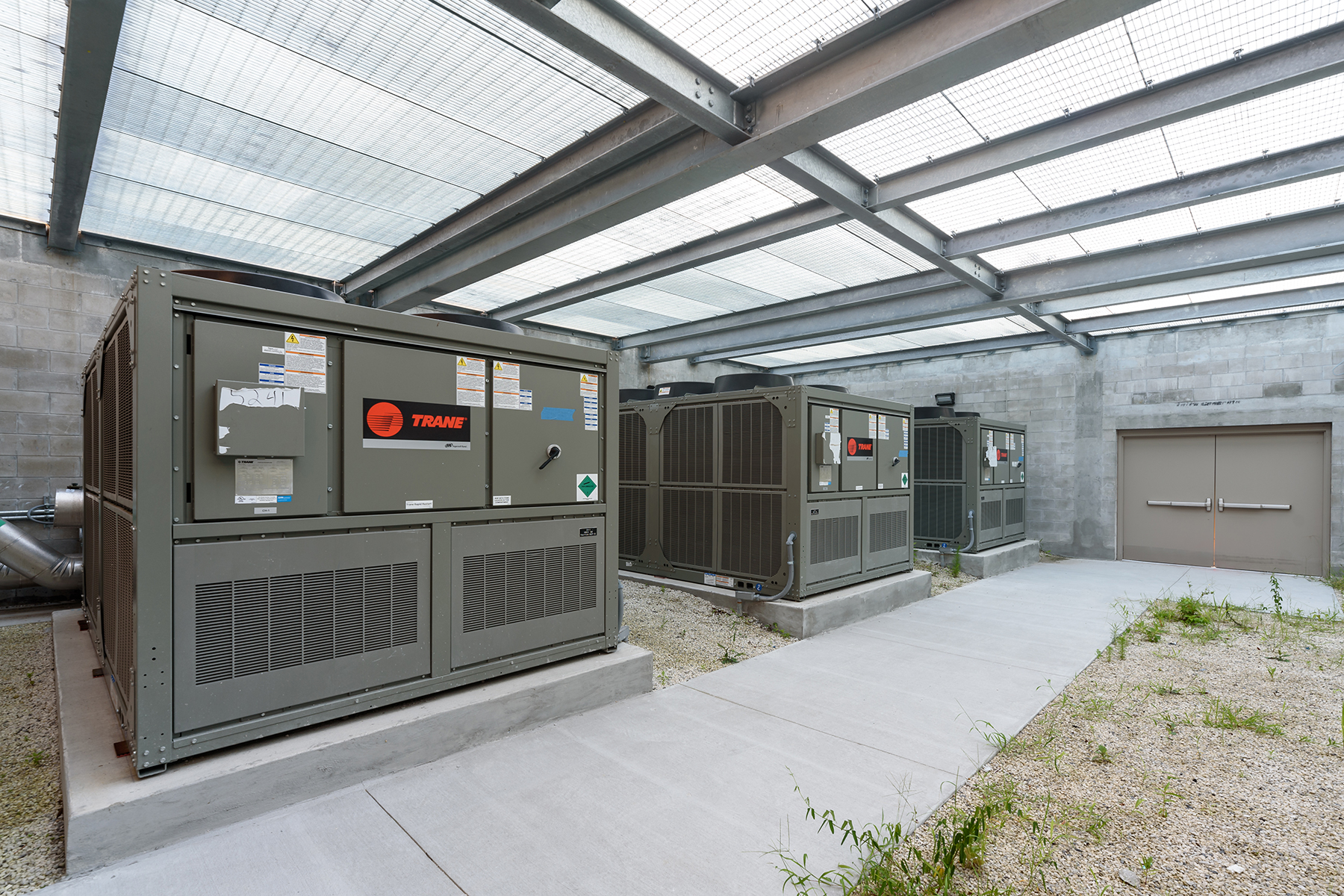 Image Courtesy: Karen K Photography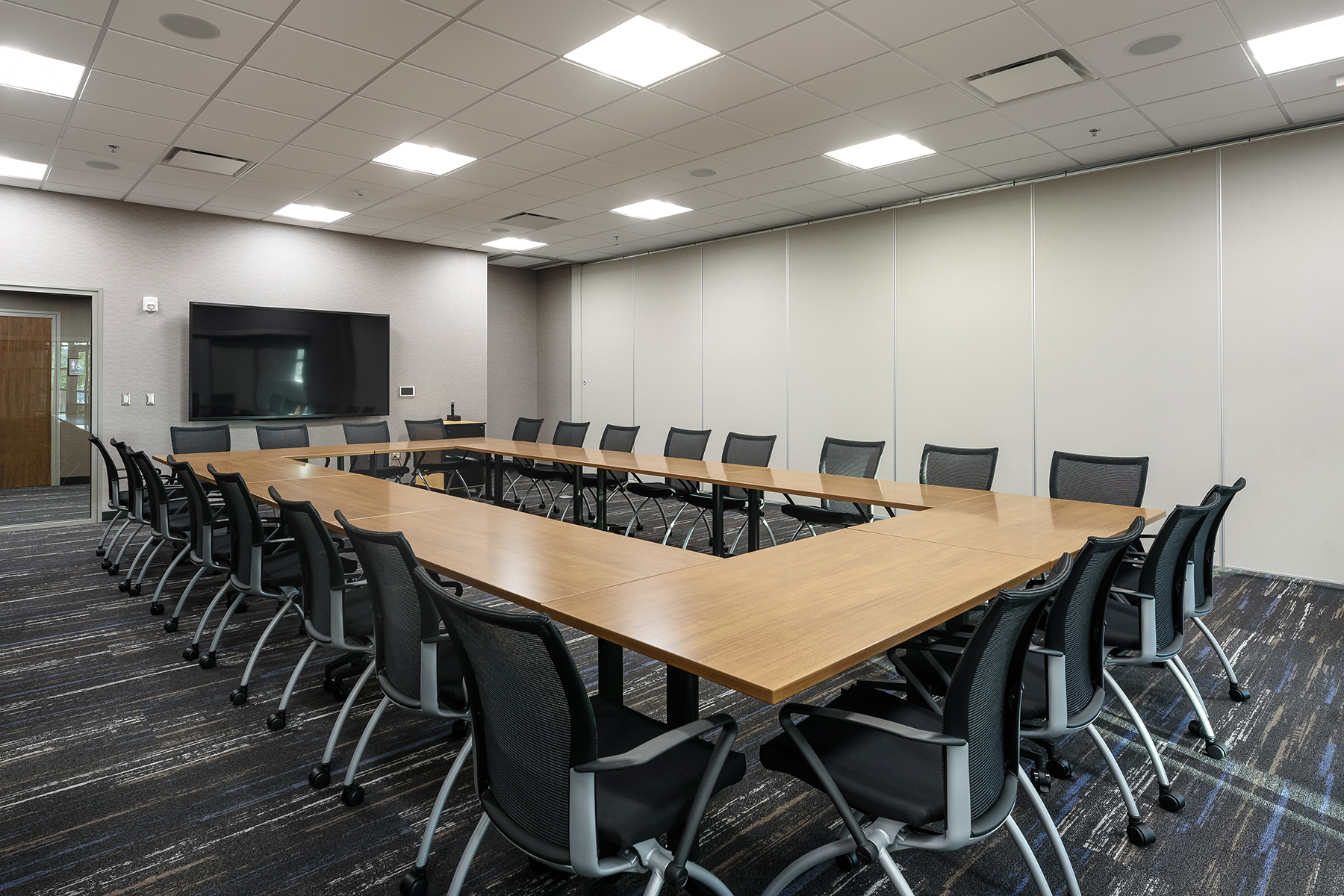 Image Courtesy: Karen K Photography
Overview
Auto-Owners Insurance is one of the nation's largest insurers and a Fortune 500 company that offers a variety of insurance to its policyholders. The new single-story office building offers open offices, 18 enclosed offices, work stations and break / conference rooms with operable partitions for easy conversion into a large meeting space. The facility houses more than 470 employees and includes a new surface parking lot.
The building is conditioned by three 60-ton air cooled chillers, associated variable air volume (VAV) air handlers, and dedicated outside air units (DOAS). The chiller plant has variable flow primary pumping with N+1 redundancy to provide system reliability in the event a chiller or pump goes offline. TLC created an energy model to guide the team in making informed design decisions. Designed with sustainability in mind, the building is equipped with an energy recovery system, air side economizer, and VAV handlers, among other energy-saving features. The electrical system consists of LED lighting throughout the building, site lighting and site photometrics for the parking lot. Trench ducts and a walkercell raceway system are built into the concrete slab for electrical and data distribution.
Features
TLC coordinated closely with the owner and architect to provide backup redundancy to withstand an emergency weather event. The building has an 800KW emergency generator sized to back up the entire load for the building and allow for normal operation in the event of a utility power outage. The design for the mechanical yards included full high concrete masonry unit (CMU) walls and removable steel grading protective tops.