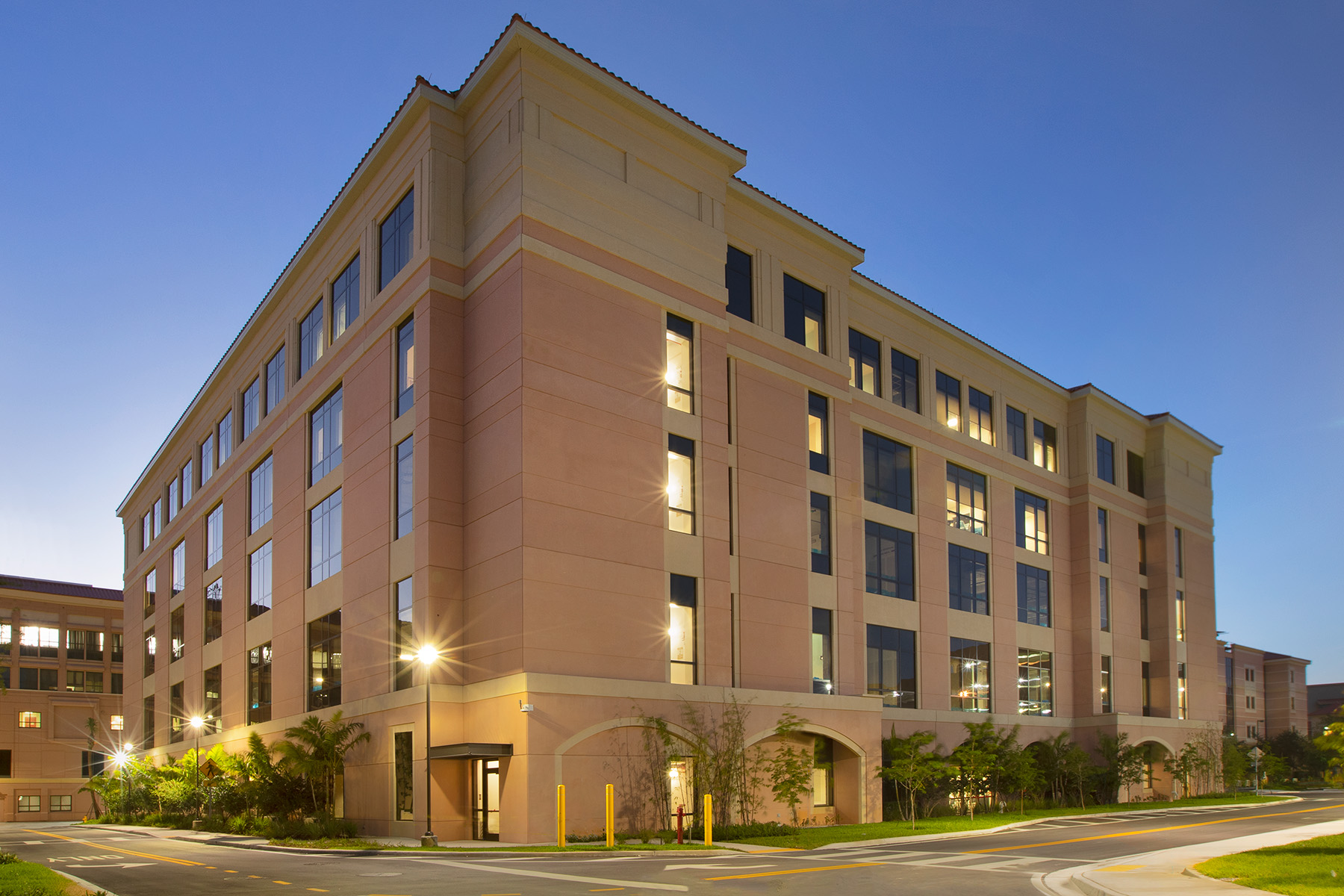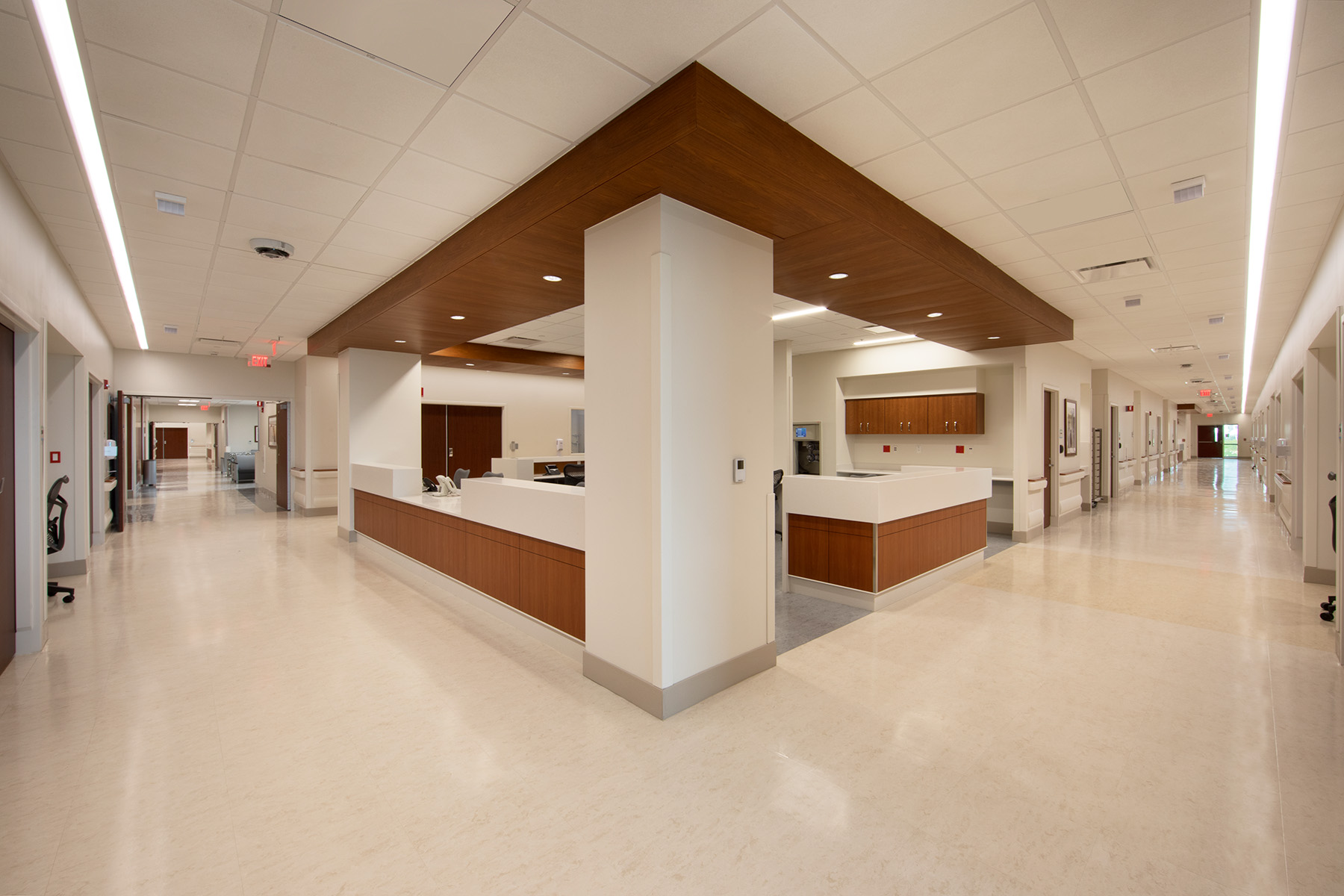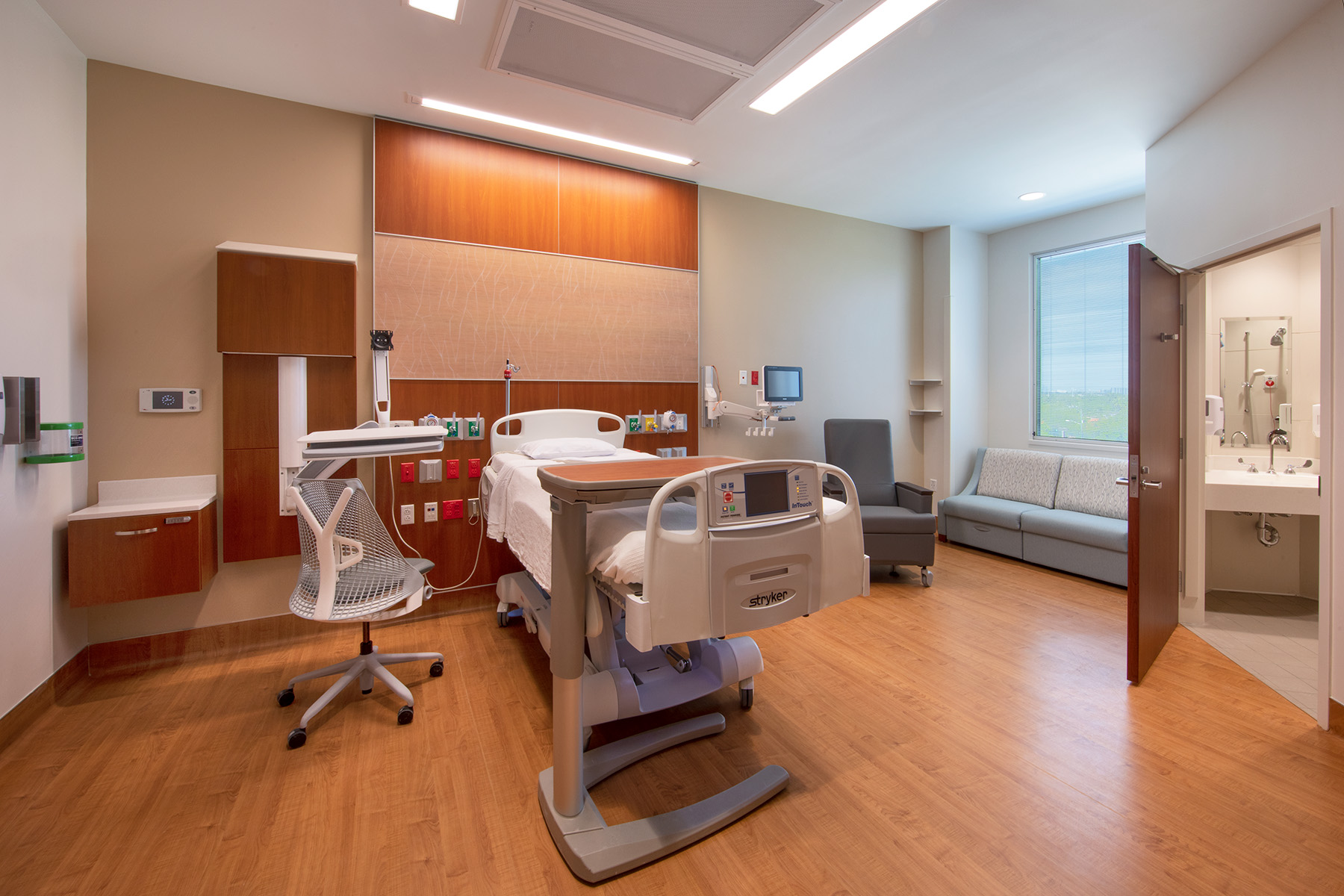 Overview
This new five-story, 233-bed tower includes a bone marrow transplant unit, 48-bed medical oncology unit inclusive of a USP 797 / 800 pharmacy, isolation rooms, combination protective environment/isolation rooms, and a two-story central energy plant addition.
The new tower is connected to the existing facility on the ground level, providing visitor entry and direct access to surgery and emergency services. A bridge connection on the 4th floor allows direct access from the upper levels of the existing building.
The 36,000-sf build-out of the sixth floor includes a BMT unit that provides comprehensive treatment options to patients with blood cancers. The unit contains 39 beds and utilizes the pharmacy services and chemo prep room on the floor below.
Chilled water is backfed into the hospital for additional cooling redundancy. The MEP systems are configured to operate during emergency conditions through the incorporation of emergency power service to essential equipment, debris-impact protection at all building openings, equipment enclosures and louvers, and fuel oil storage.