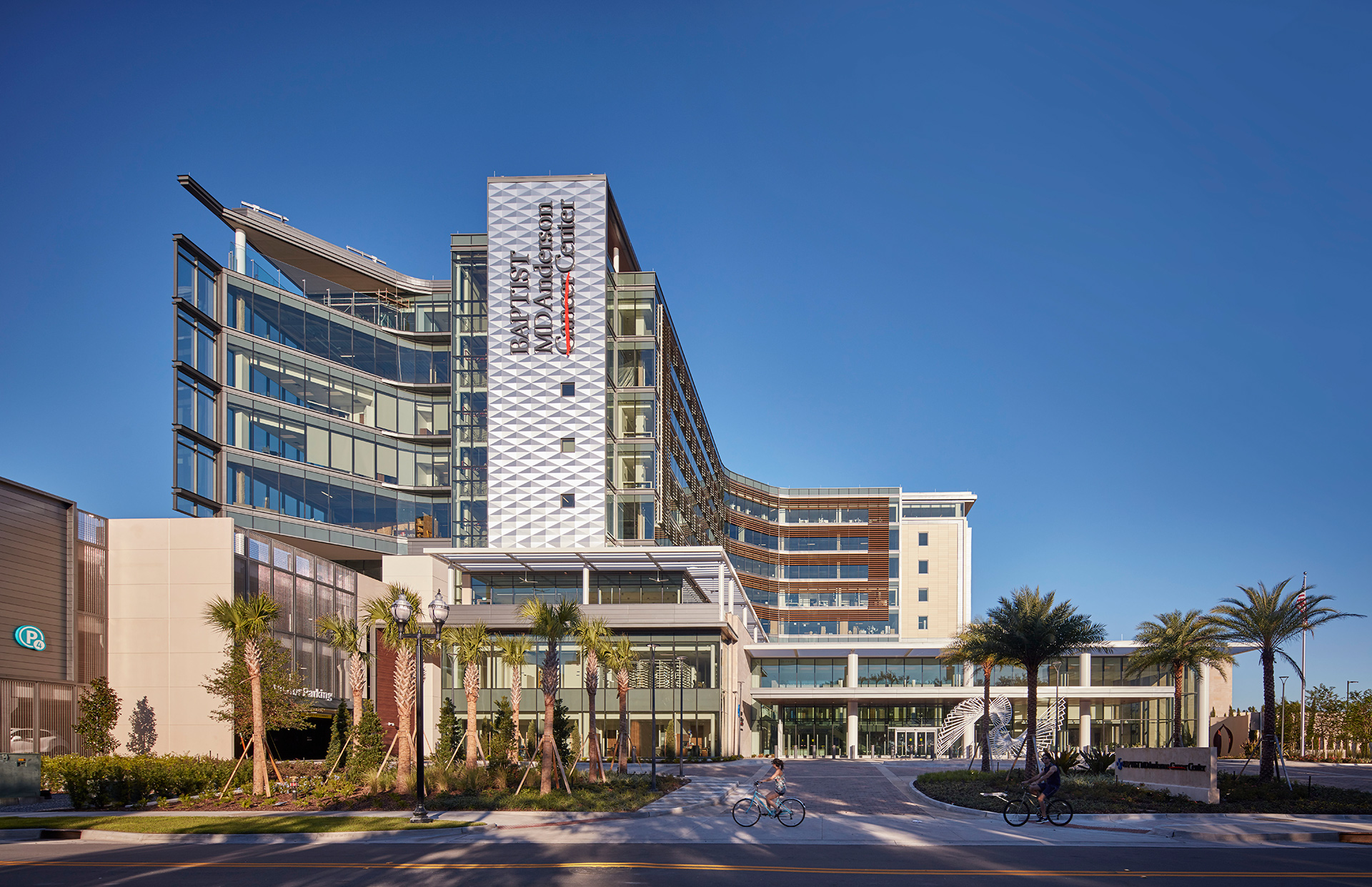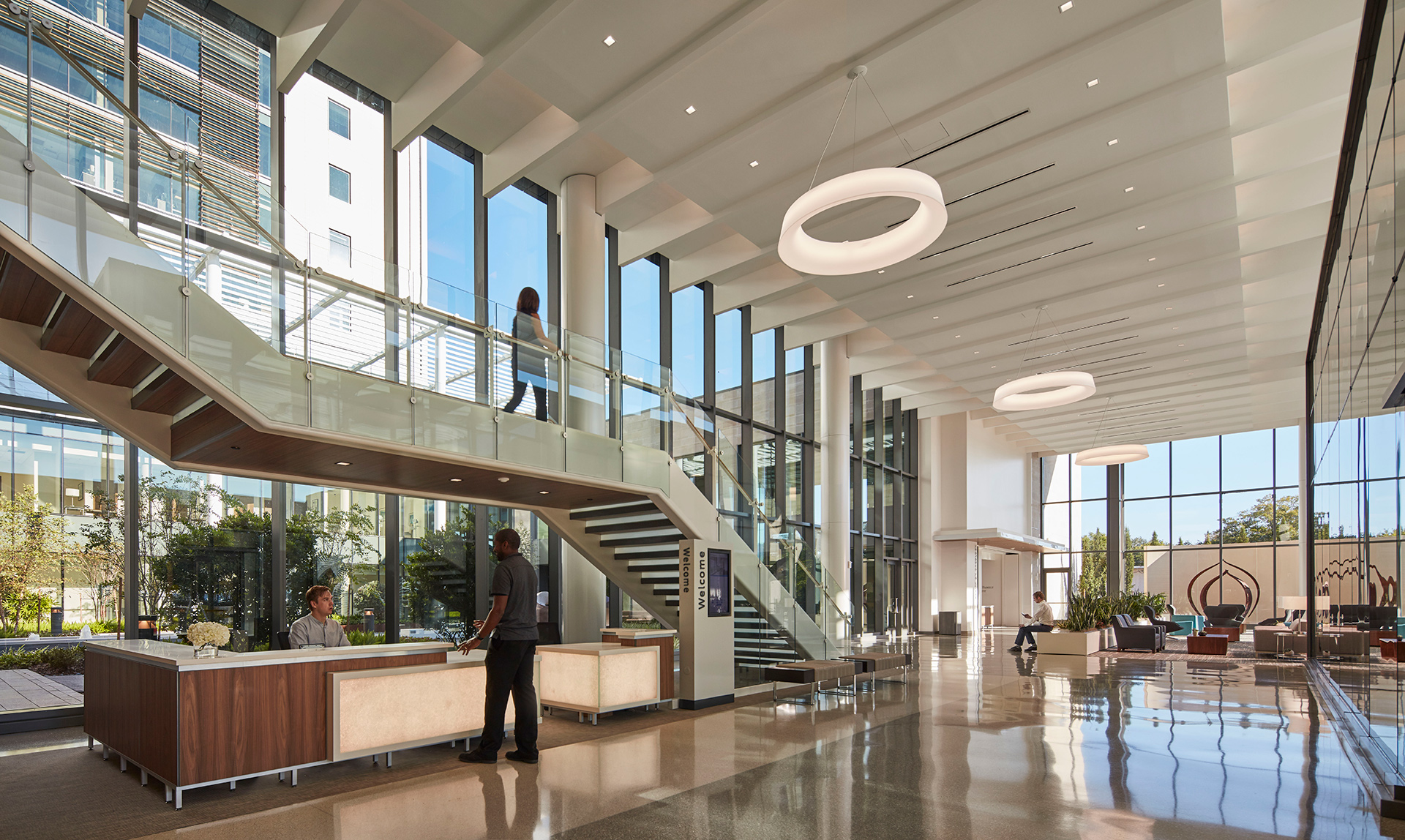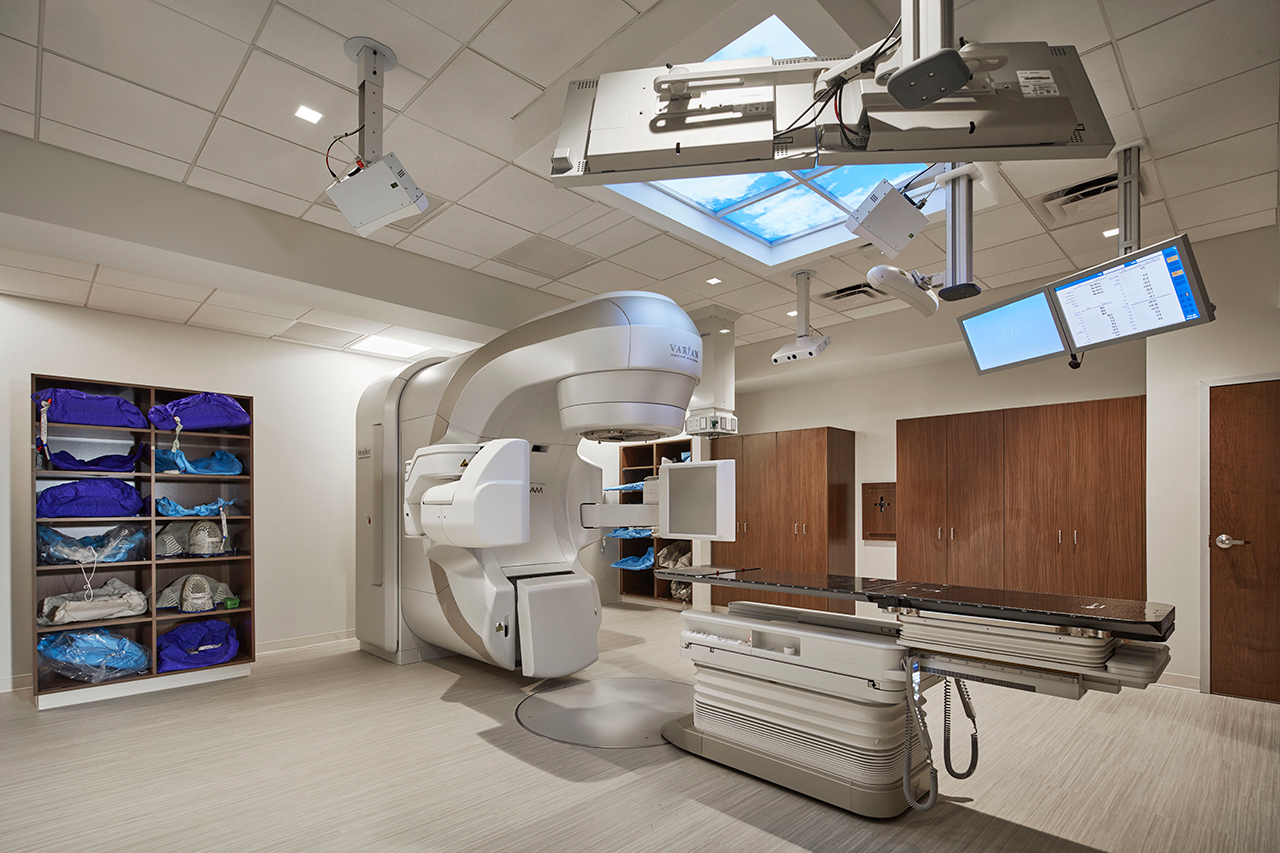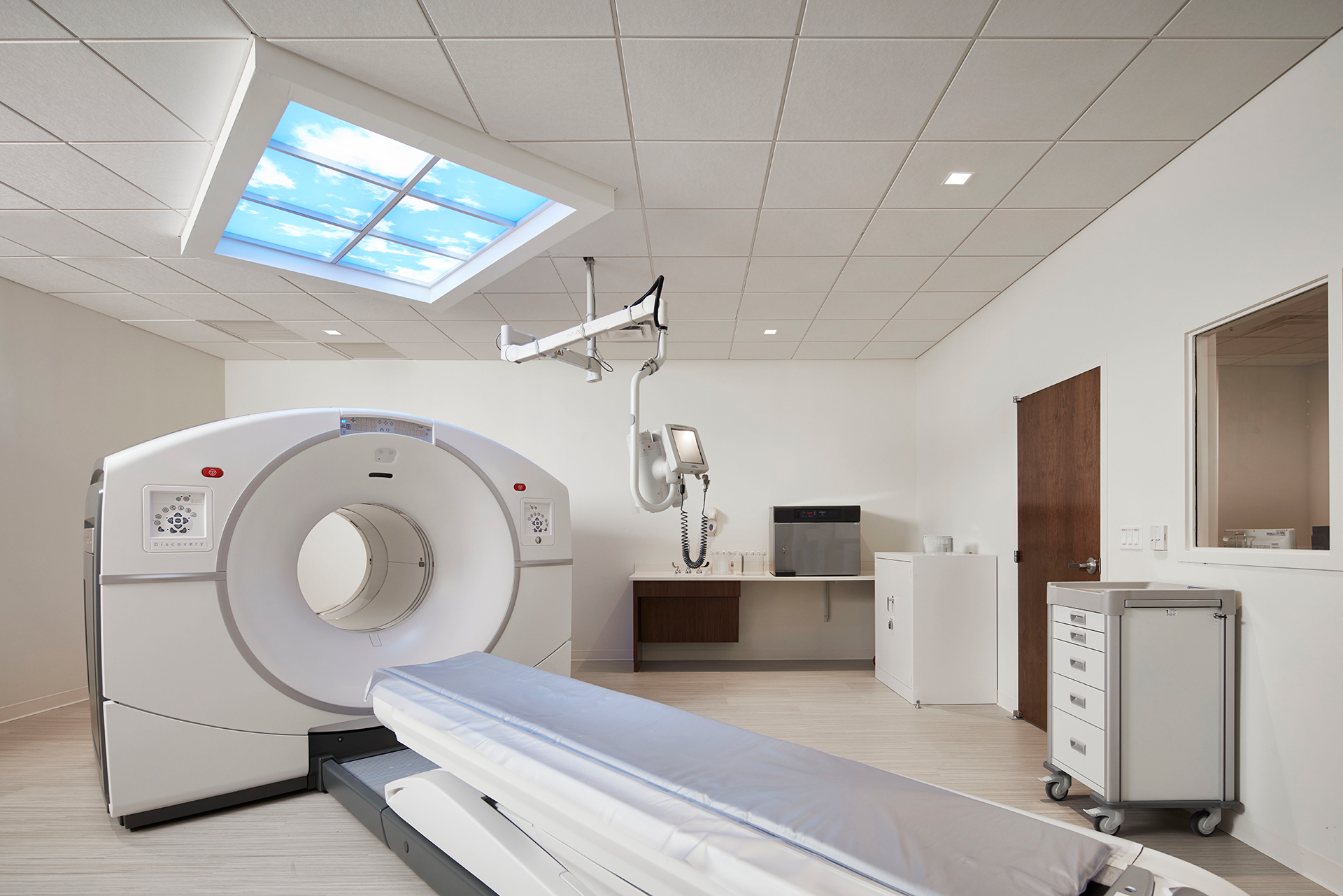 Baptist MD Anderson Cancer Center
330,000 FT2
Jacksonville, FL, USA
Healthcare / Outpatient Care / Cancer Centers / High Performance Healthcare / Building Resilience in Healthcare
Mechanical, Electrical, Plumbing / Technology / Life Safety and Fire Protection
AIA Florida Award of Excellence, 2019
ENR Southeast Award of Merit, 2019
AIA Orlando, Unbuilt Award of Excellence, 2018
Overview
The outpatient cancer treatment center spans nine stories, including one shelled infusion care floor, two shelled clinical floors and a four-story parking garage with 644 vehicle spots. It houses a 60-station infusion therapy unit, a pharmacy, a lab, linear accelerators and diagnostic imaging. With a focus on improving the patient experience, the center has family rooms where traveling patients and families can rest, as well as providing a calming view of the St. Johns River from the infusion clinic.
Features
Integrated project delivery and Lean principles were applied to enhance collaboration among team members. Energy-efficient features include demand-control ventilation and a building automation system with direct digital controls. Water-cooled chillers and cooling towers provide 1,200 tons of cooling while heating is provided by two 3,000 MBH hot water boilers. The facility has a real-time location system that uses radio-frequency identification, ultrasound or infrared locating elements to easily track staff, patients and equipment. For more information on Baptist MD Anderson Cancer Center, check out the recent article published in
Healthcare Design Magazine!