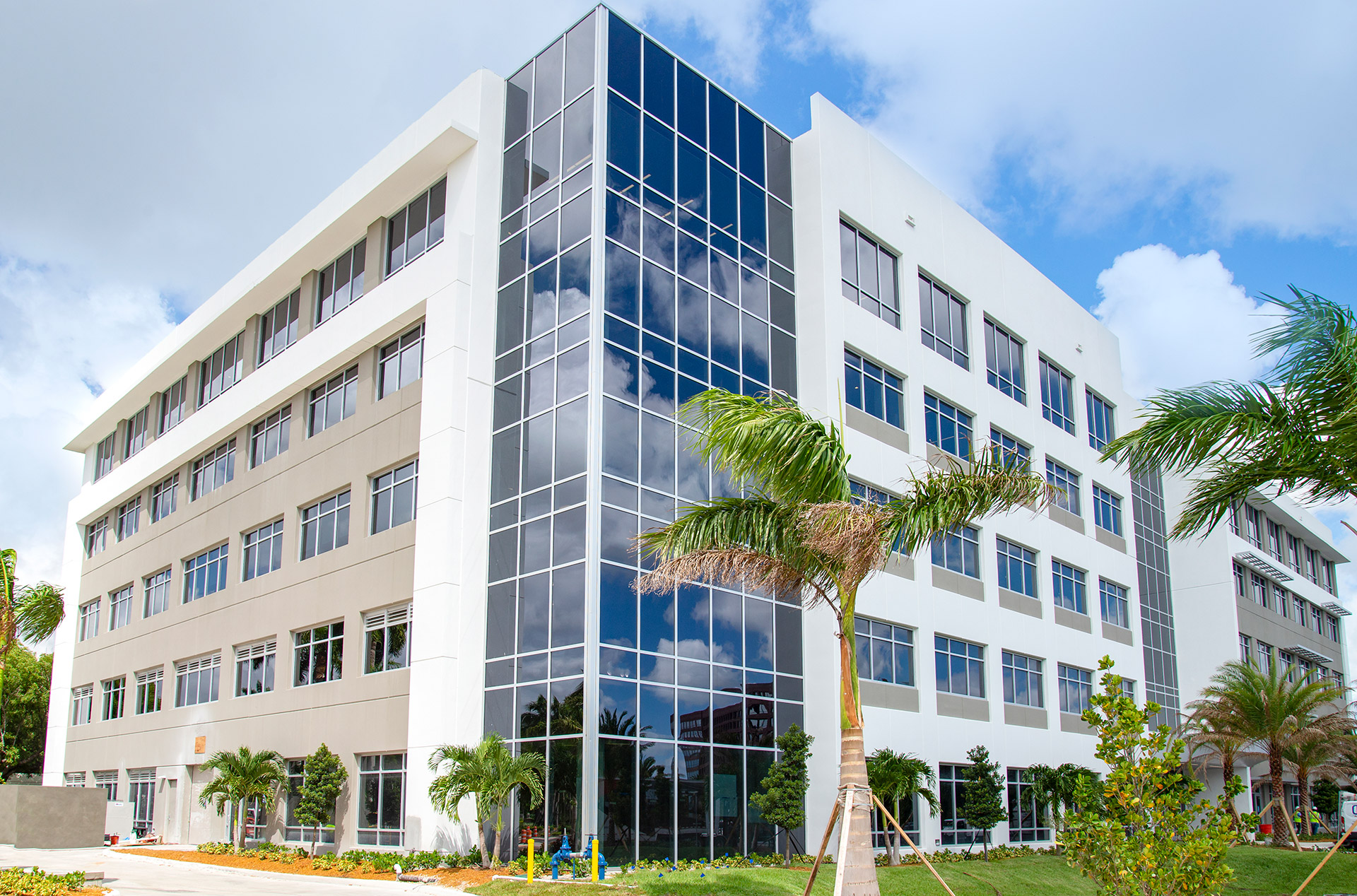 Overview
TLC designed the core and shell as well as the tenant buildout for the new Burger King Headquarters. The Class A office building houses two test kitchens, a cafeteria and conference and training rooms. It has an open office layout to support increased communication and collaboration among employees.
Features
The building was designed and constructed to achieve LEED Core & Shell Silver Certification. Energy modeling by TLC indicates that it performs 17.85% better than ASHRAE Standard 90.1-2007 requirements, largely due to state-of-the-art systems and technologies.
High-efficiency fixtures in the building core restrooms save 600,000 gallons of potable water per year, resulting in rapid payback on water conservation infrastructure, as well as long-term utility savings over the life of the building.
Having the building orientation along the east and west axis allows for better control of solar exposure and daylight through the dominant use of north and south facing windows. The window-to-wall ratio is at a well-balanced 43%, which keeps building energy demand to a minimum while allowing natural light into the space; the use of reflective glazing helps to lower the energy demand.