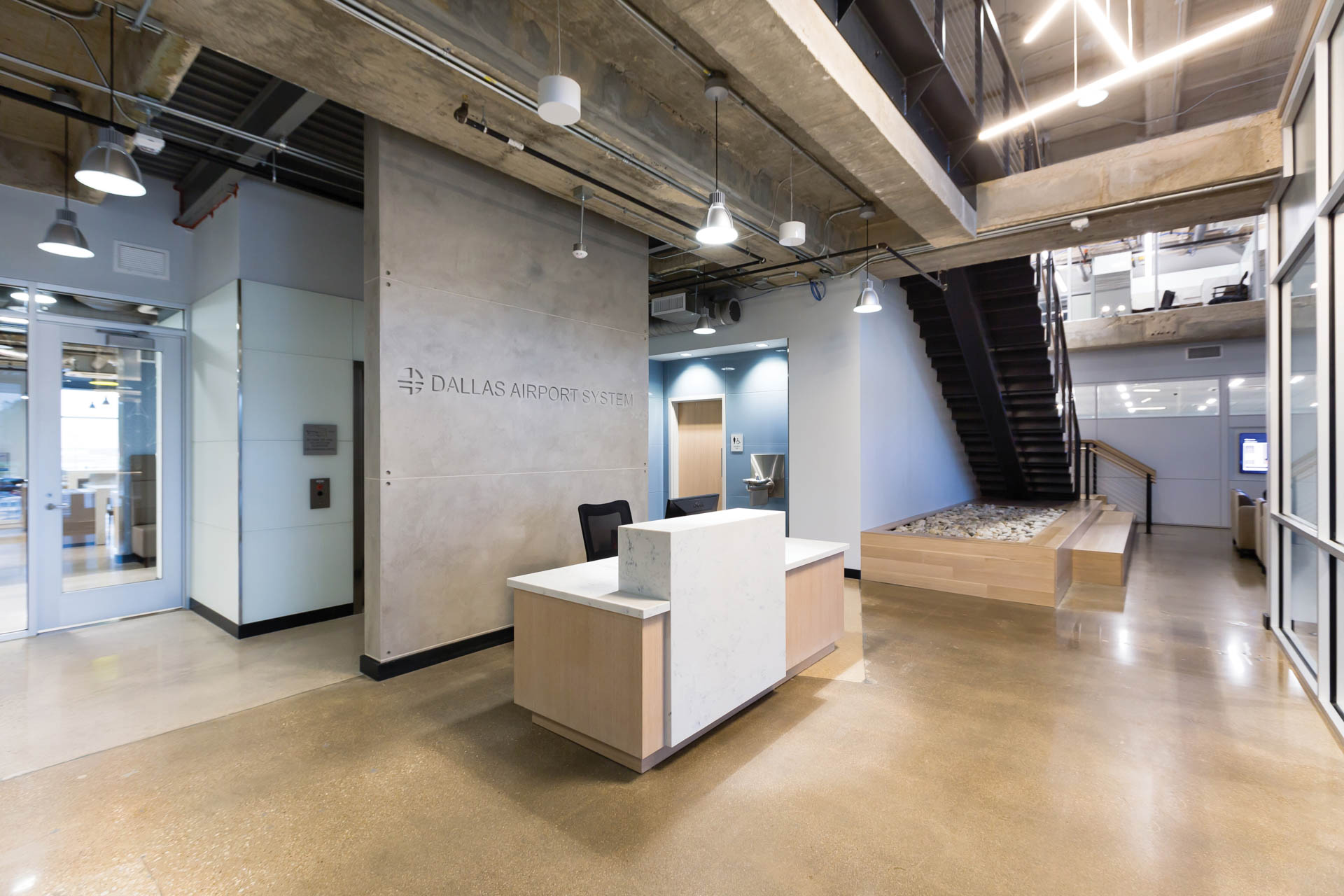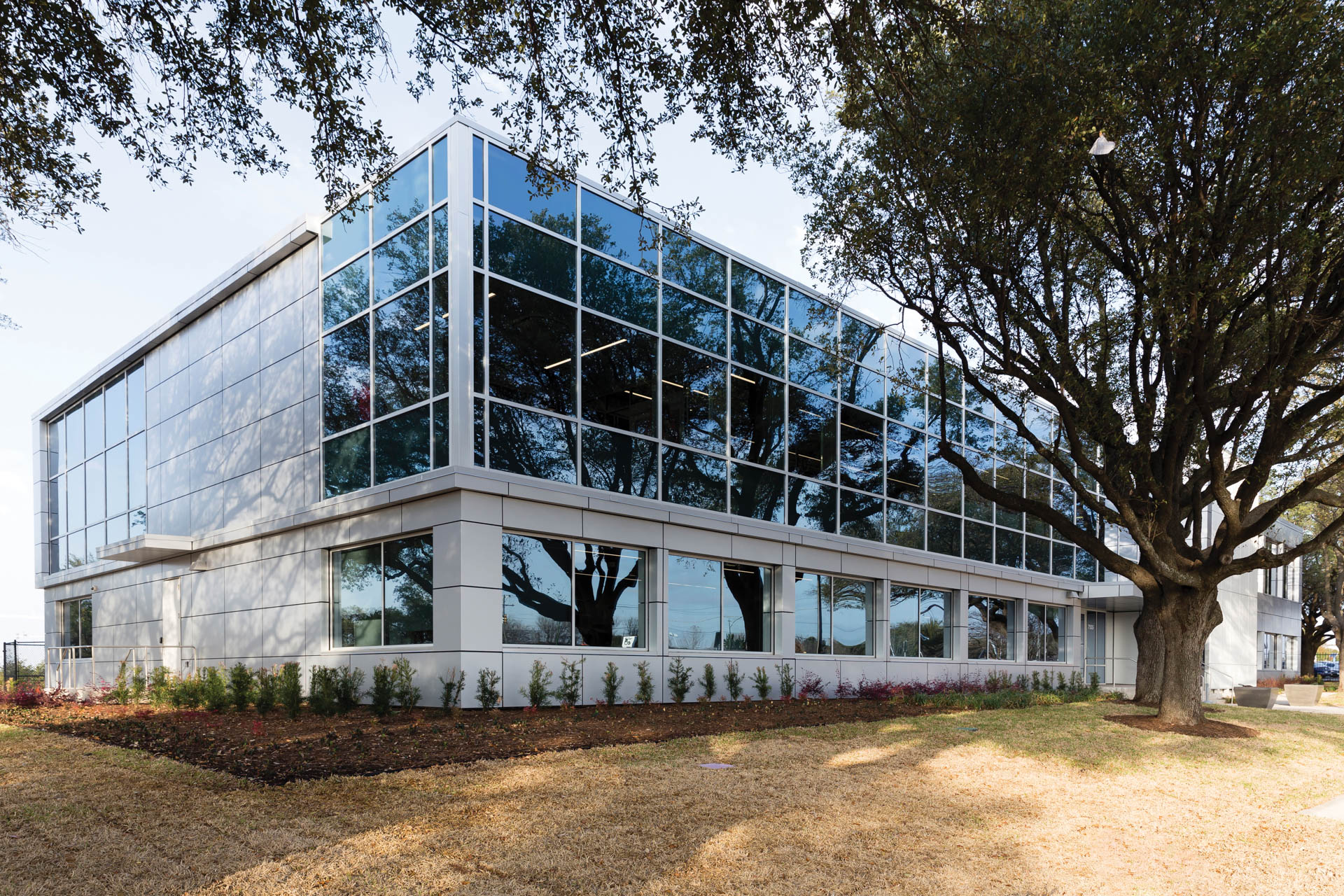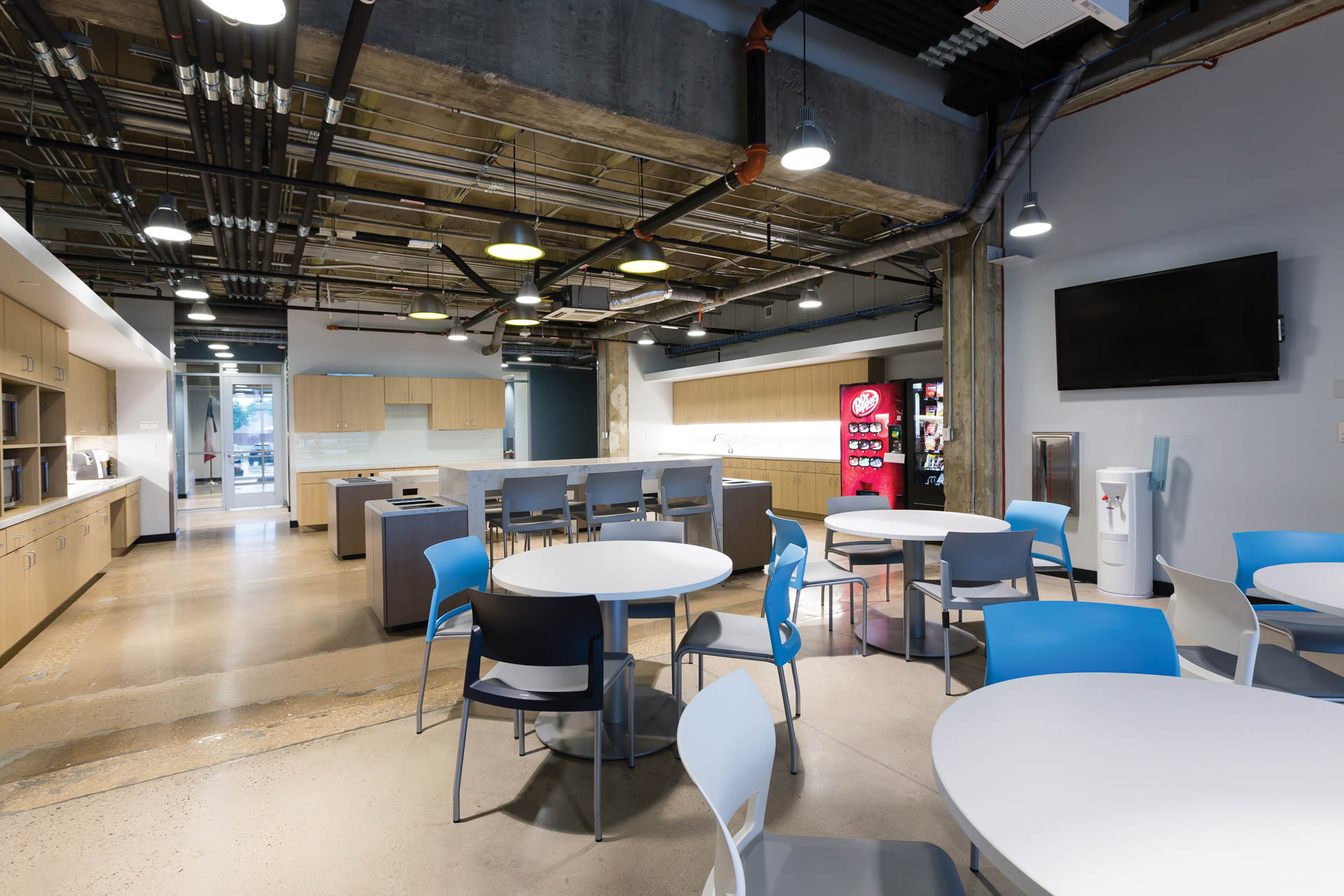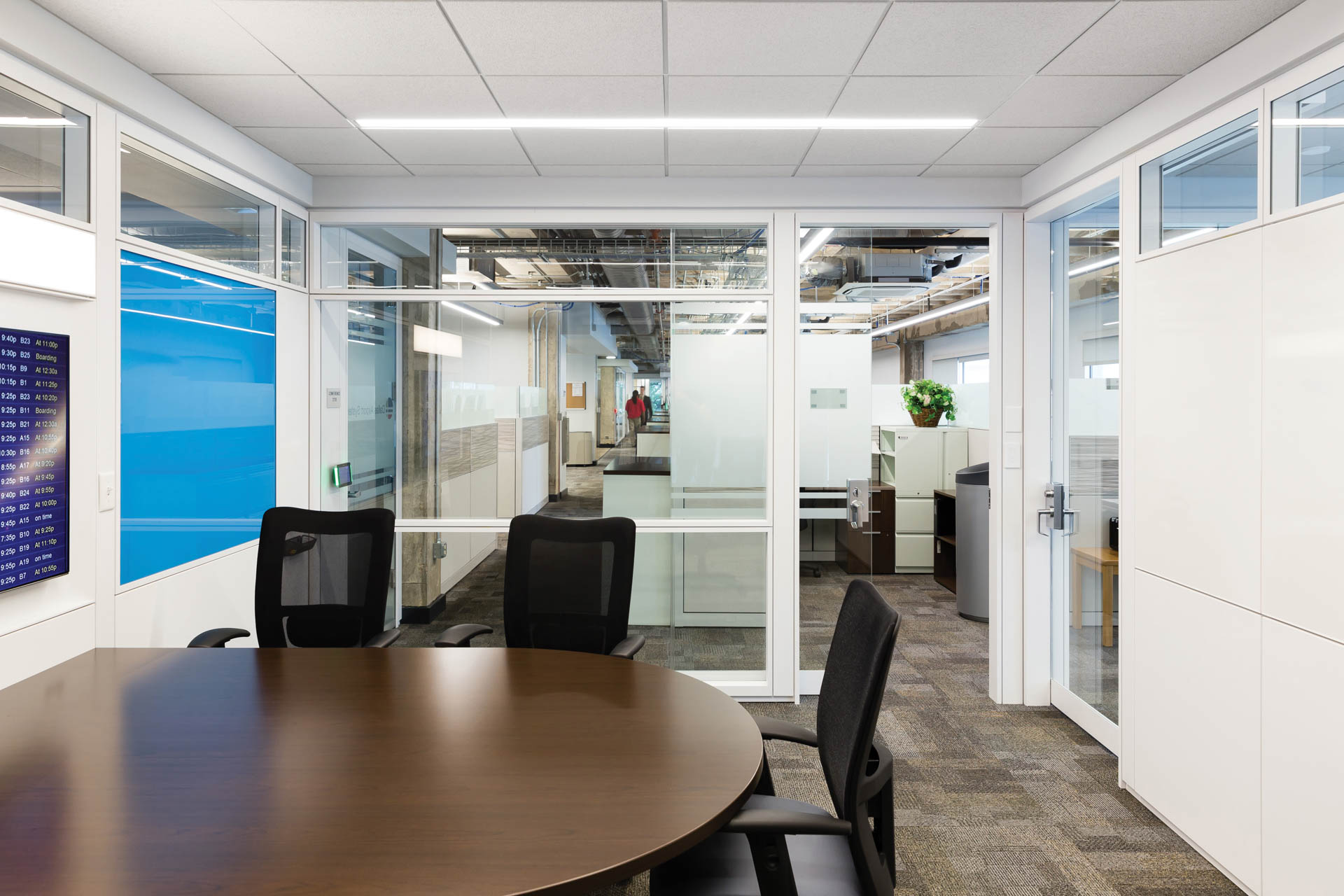 Overview
As part of the Love Field Modernization Program (LFMP), this building on Lemmon Avenue was renovated for the Department of Aviation (DOA) Administration Building. The two-story building is 27,000 SF. The Airport Administrative Staff, Airport Communications Center, Airport Badging Office, Airport Security Department, and Environmental Affairs were consolidated into this building. The Administration Building also contains a 1,000-sf computer room.
The building was originally constructed in 1968 by Southwest Airmotive, as part of a larger campus, on the east side of the airport, that stretched from Mockingbird Lane to the old Braniff Hangar.
Prior to the move to Lemmon Avenue, the DOA Administration department was on the 3rd and 4th floors of the office tower in the terminal building. The DOA oversees operations at Dallas Love Field, Dallas Executive, and the Downtown Heliport. Staff coordinating day-to-day operations of the airport (e.g. Maintenance, IT, and airport operations) are still located at the terminal complex.
Features
TLC designed the following systems: Premise Distribution System (PDS), Voice and Data Network and Equipment, Audio/Visual, Video Surveillance, Access Control, and Fire Protection Systems.