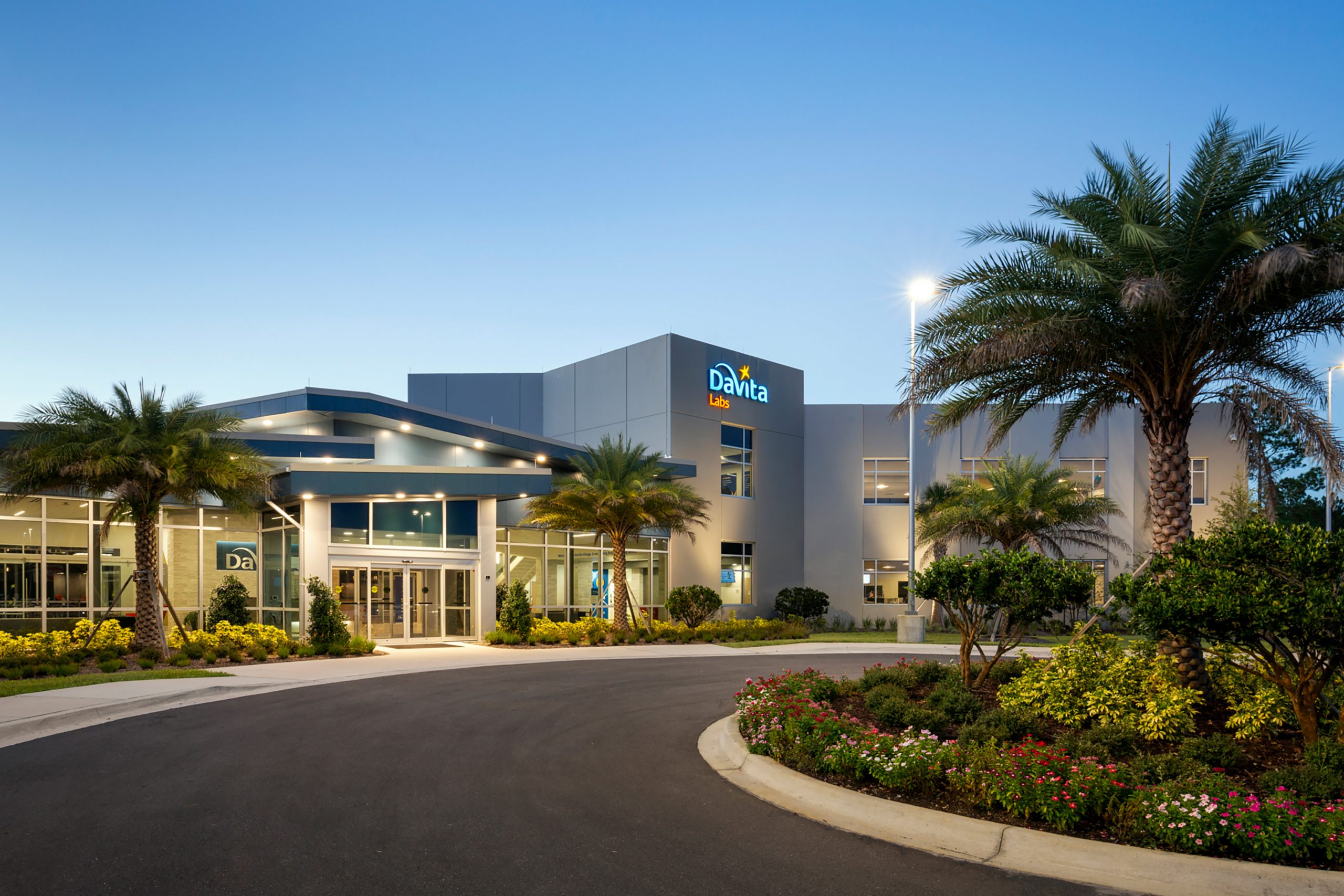 Image Courtesy: ESa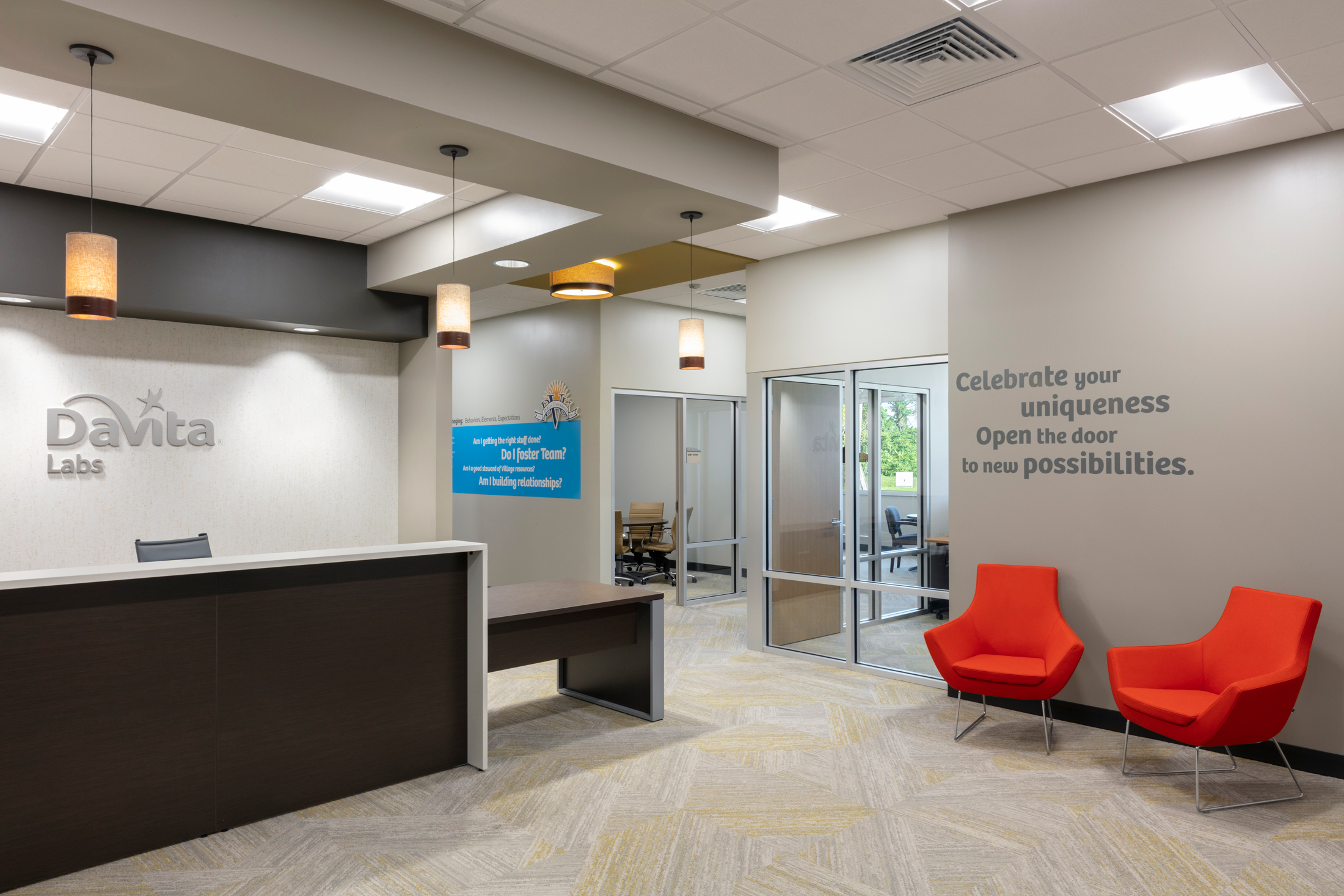 Image Courtesy: ESa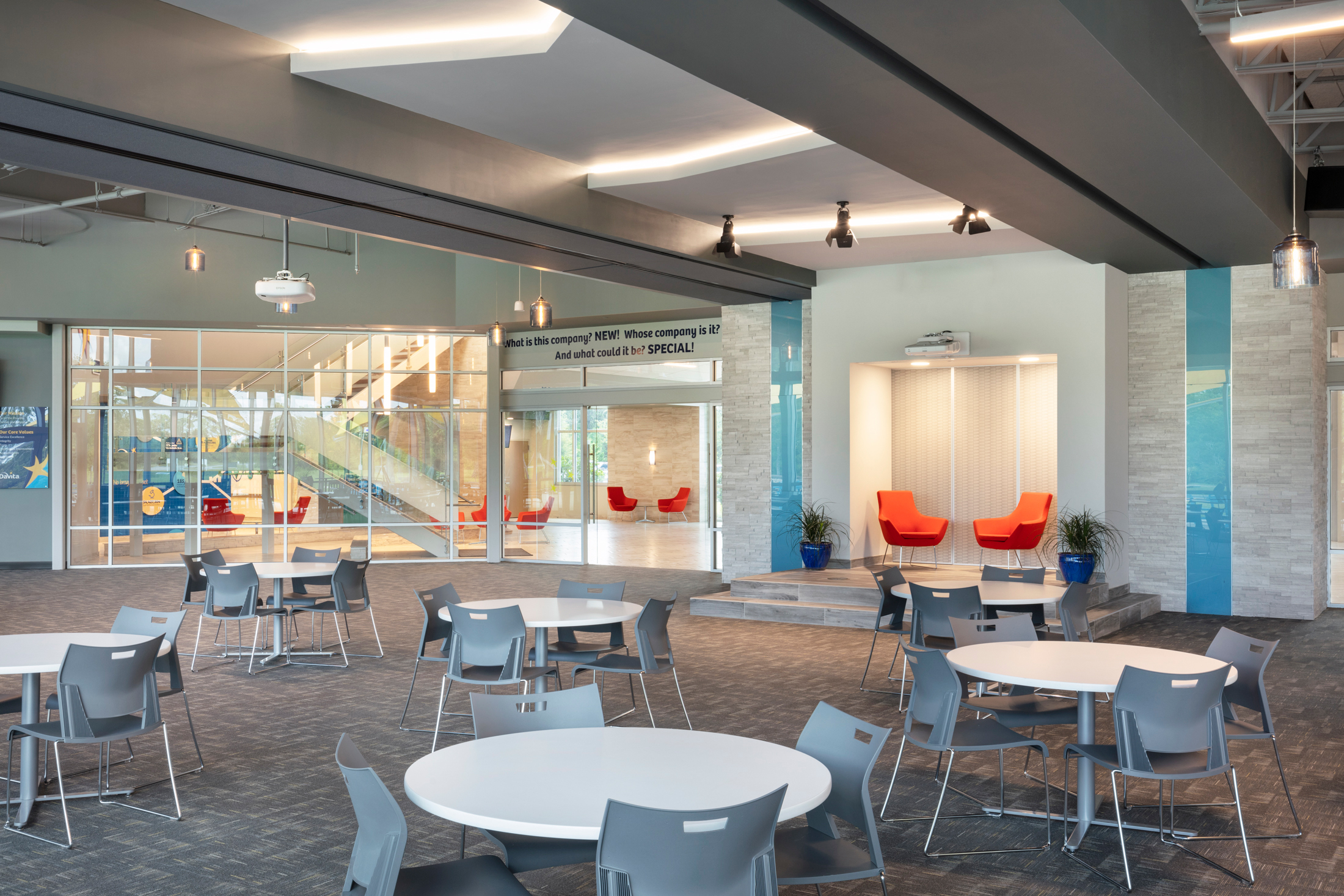 Image Courtesy: ESa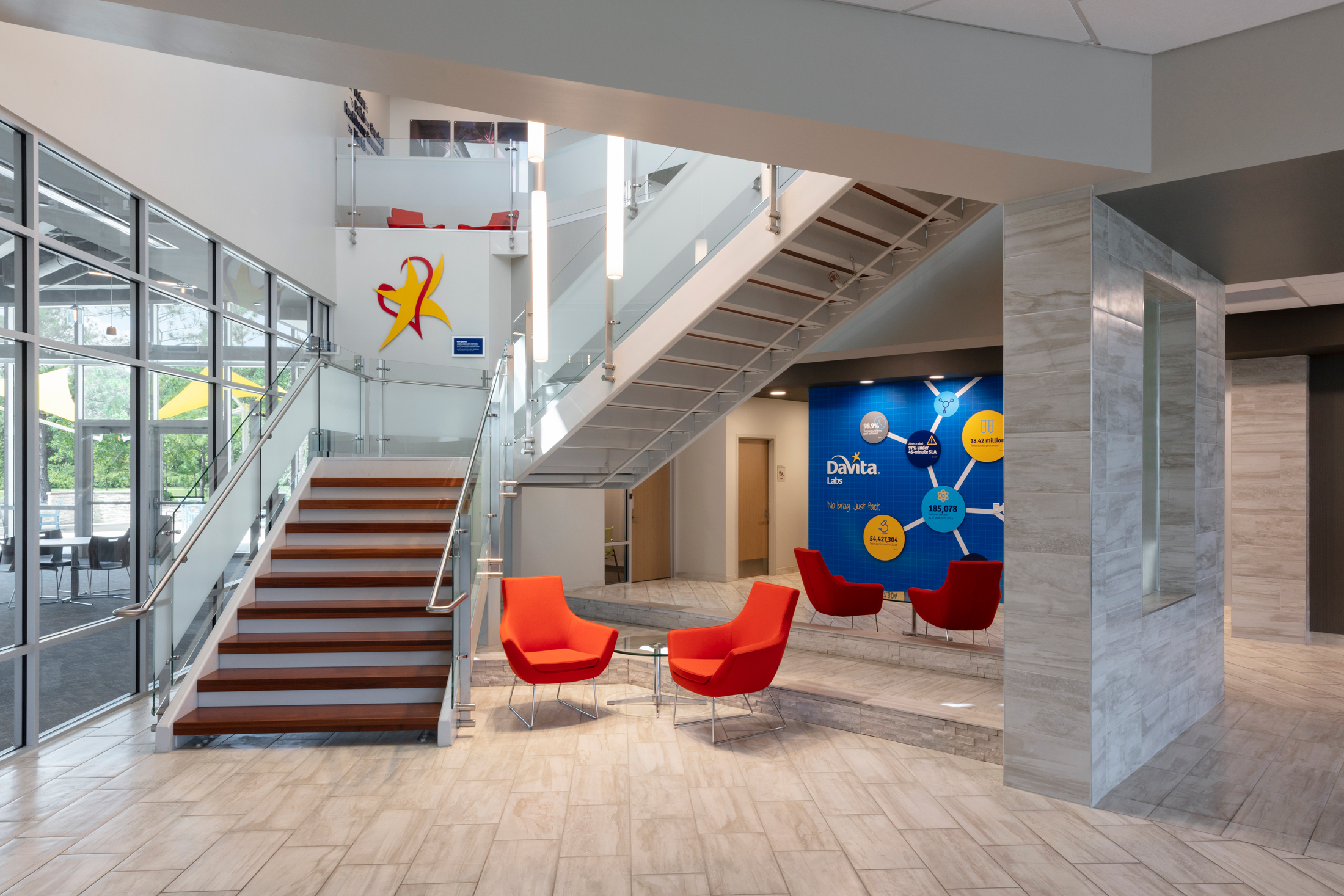 Image Courtesy: ESa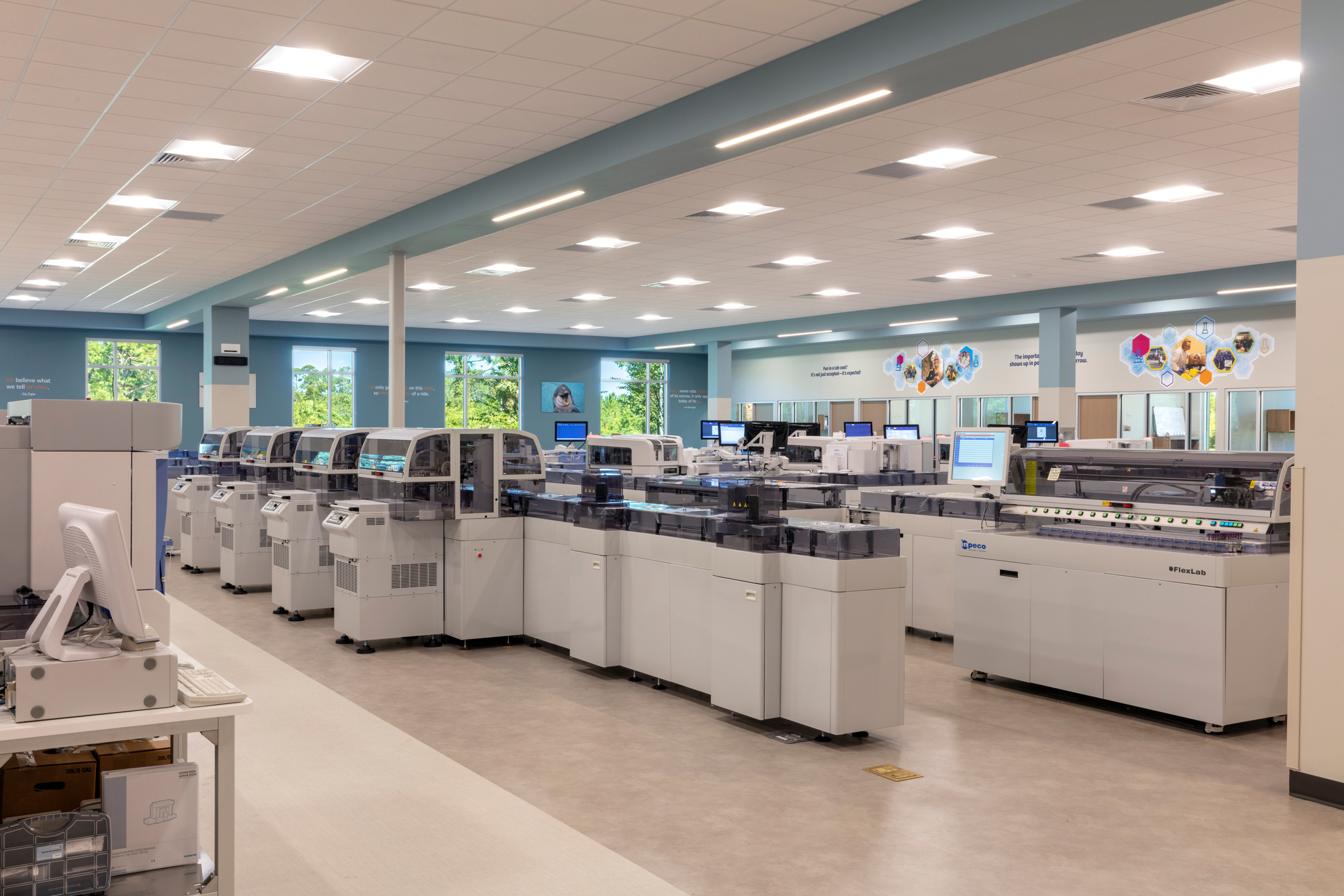 Image Courtesy: ESa
Overview
DaVita Labs new 150,000-square-foot campus consolidates its diagnostic lab operations under one roof to better serve its dialysis clinics and patients.
Situated on 17 acres, the campus houses a single-story diagnostic lab and two-story office building connected by a lobby building. This mission-critical facility is designed to withstand a Category 5 hurricane.
The lobby building includes a town hall and dining space with seating for 450 employees. These spaces have an electronic lighting dimming system and integrated controls to meet audio-visual needs for special events.
Features
An automation lab designed to process over 300,000 microbiology, chemistry, and hematology test tubes per day. The lab has a dedicated 1500 KW emergency generator and centralized Uninterruptible Power System to keep it operational in the event of a power failure. A distribution center within the lab building is used to store and distribute materials and supplies.
Specialized lab services include reverse osmosis and water softener systems as well as argon, compressed air, CO2, and helium gas distribution. All lab waste is routed through a 360-gallon acid neutralization tank.
Eleven variable volume air handling units are located on the roof of the lab and office buildings to deliver conditioned air to the spaces. These units are equipped with variable frequency drives, CO2 and airflow monitors, and UV lights, keeping the air clean of contaminants.