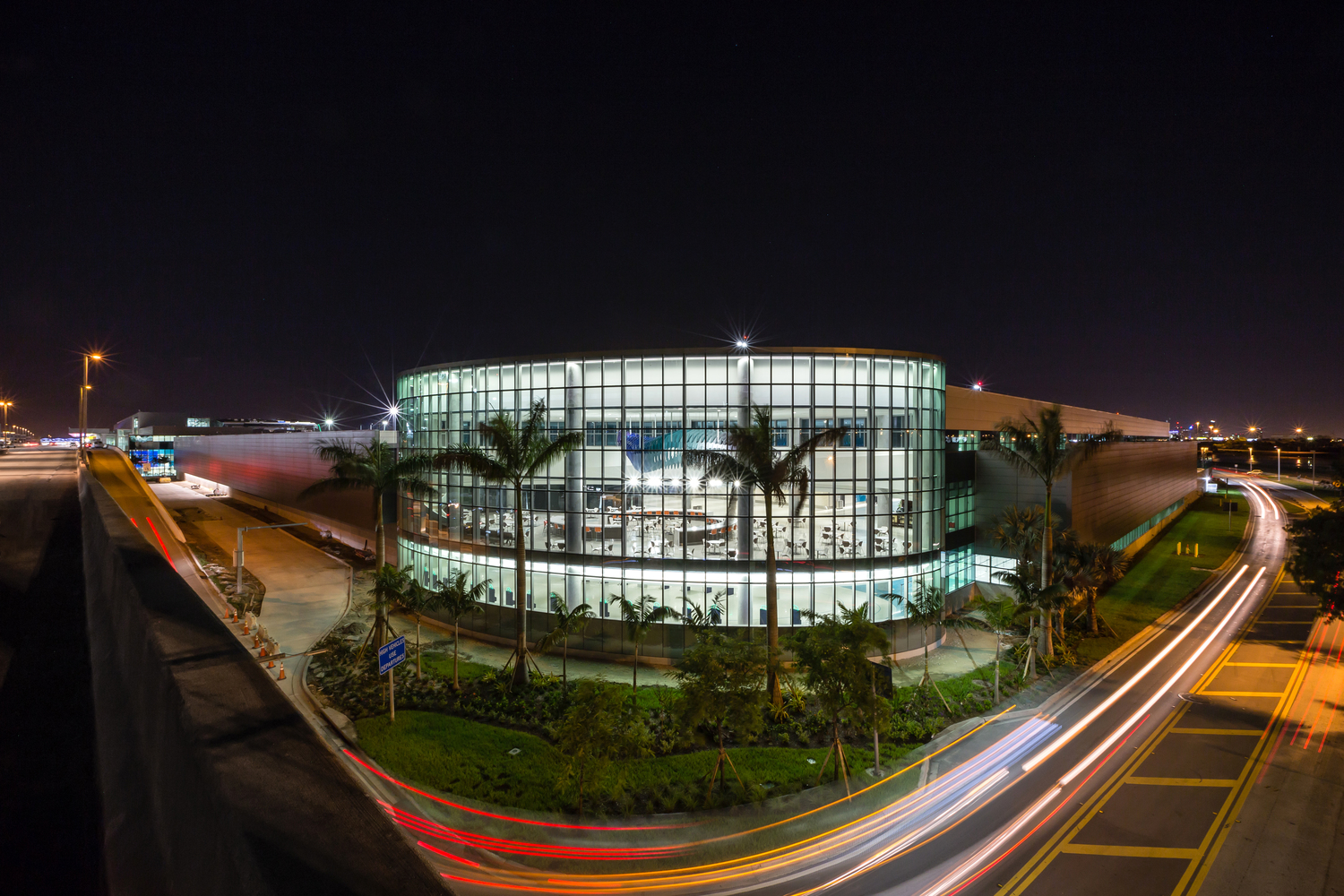 Image Courtesy: Corgan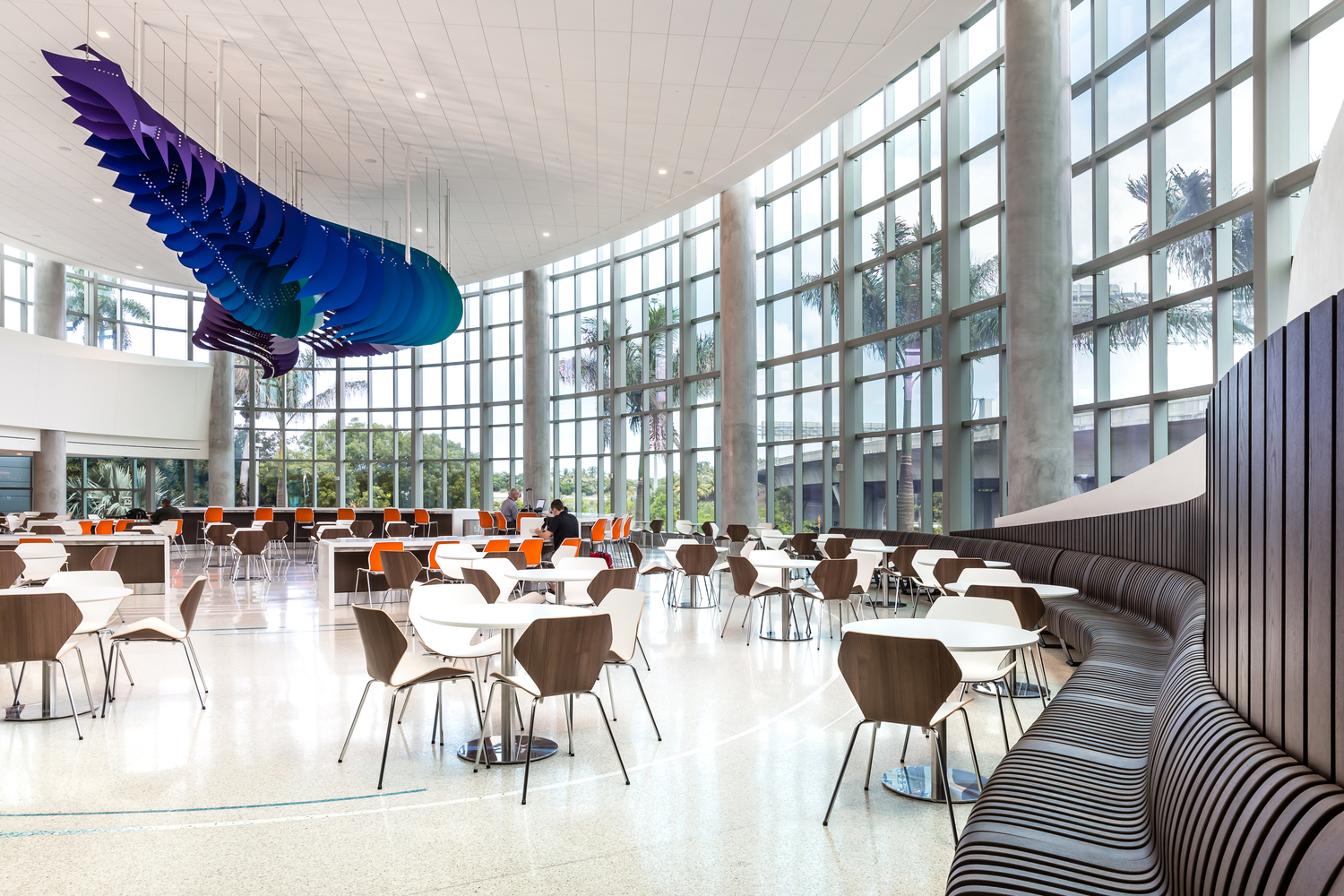 Image Courtesy: Corgan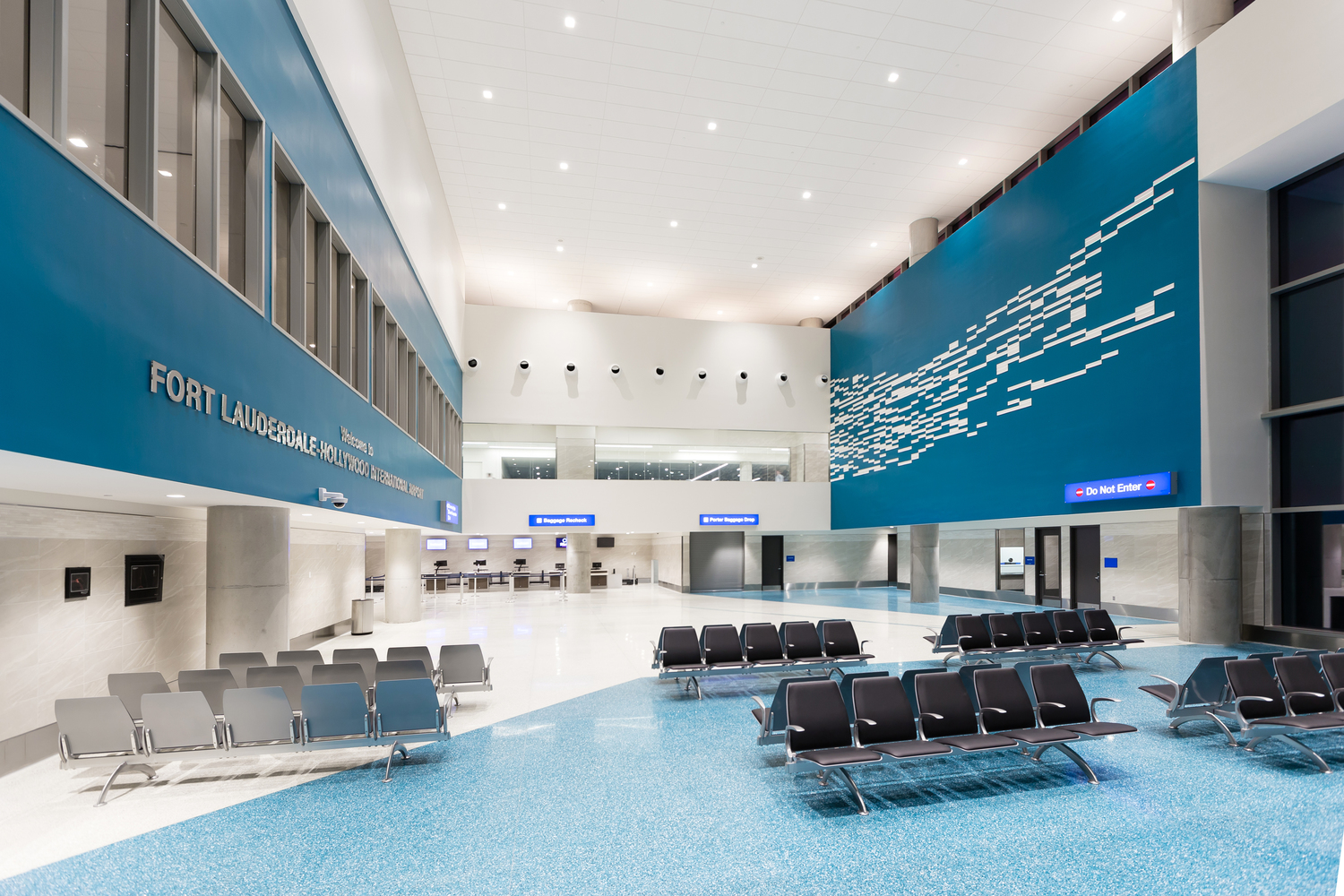 Image Courtesy: Corgan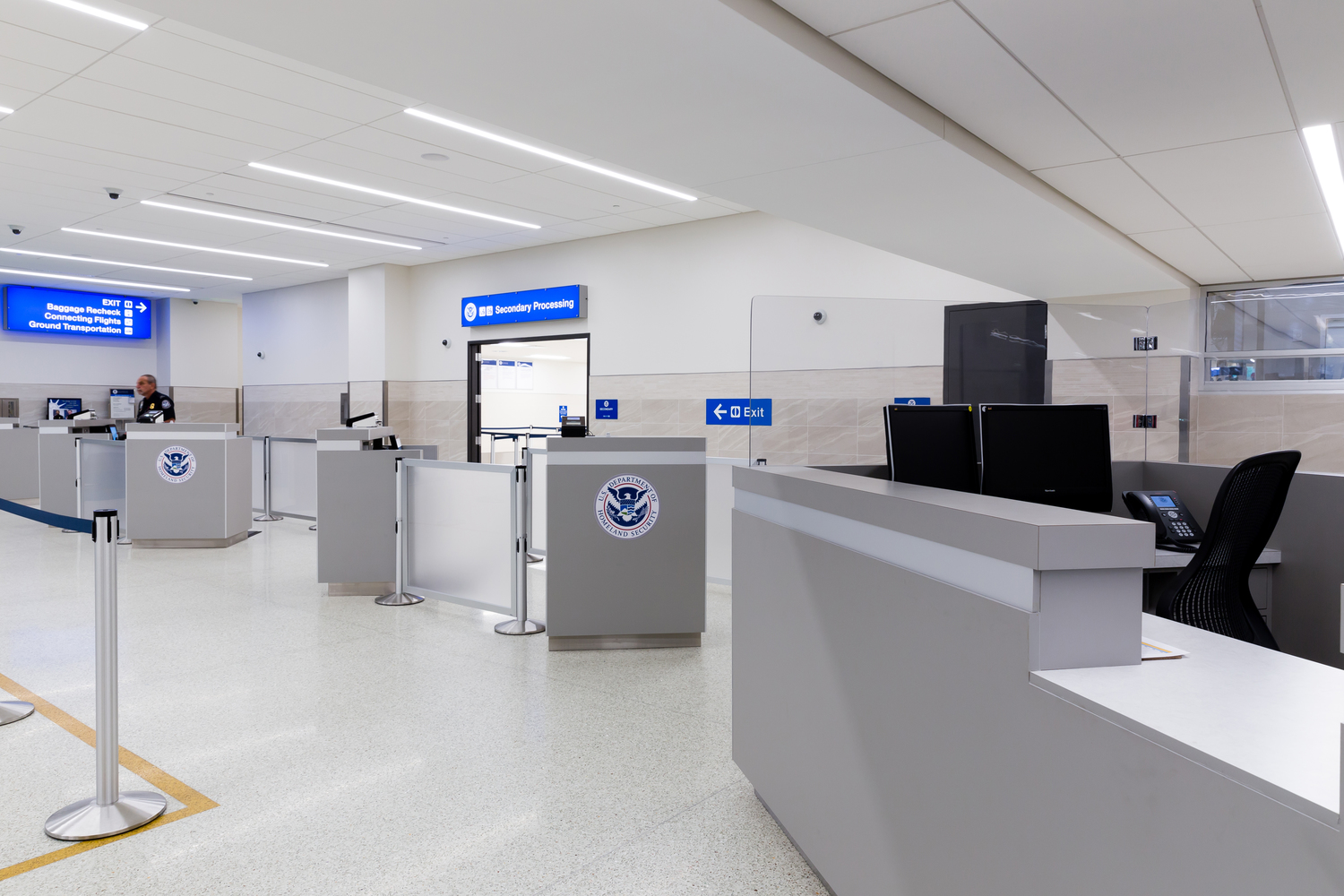 Image Courtesy: Corgan
Fort Lauderdale-Hollywood International Airport Terminal 1 Modernization Program
Renovation/Expansion
175000 FT2
Fort Lauderdale, FL, USA
Mechanical, Electrical, Plumbing / Life Safety and Fire Protection / Technology
Certified LEED ID+C v2009 Silver
Overview
The Fort Lauderdale-Hollywood International Airport responded to passenger growth by creating Concourse A and renovating Terminal 1. The project, which achieved LEED ID+C v3 Silver, was undertaken by the Broward County Aviation Department and managed by Southwest Airlines, as the primary tenant.
The new Concourse A includes five international swing-gates along with vertical circulation and sterile corridors to the new Customs & Border Protection area. The concourse is connected to the existing Terminal 1 in such a way as to allow movement between all three concourses post-security. The upper level includes hold rooms, circulation, concession areas and moving walkways.
Terminal 1 was reconfigured and expanded by 80,000 square feet to provide a single security screening checkpoint to serve all three concourses, a new centralized post-security concessions area and a reconfigured ticket counter and back office spaces. The hold room at gate B1 and the aircraft parking layout were also reconfigured to maximize capacity.
Features
Electrical systems were modified to accommodate the facility expansion, including new utility normal power vaults, emergency generators and distribution, as well as high efficiency light fixtures and daylight controls to minimize energy costs.
Semi-custom interior air handling units and large single-zone systems are used to minimize maintenance requirements in public areas. The existing central plant was carefully evaluated to determine system redundancy in the event of failure to one of the existing four chillers or three cooling towers. Concessions are supplied with utilities for build-outs and metered where appropriate.
Fire protection systems are an extension of the existing system serving Terminal 1. Two of the gates at the existing concourses fall within 100 feet of the public terminal area expansion and are fitted with deluge fire protection systems to protect the building occupants in the event of a fire on the apron.
TLC designed all low voltage systems, including teledata, paging, CCTV, access control and dynamic signage.