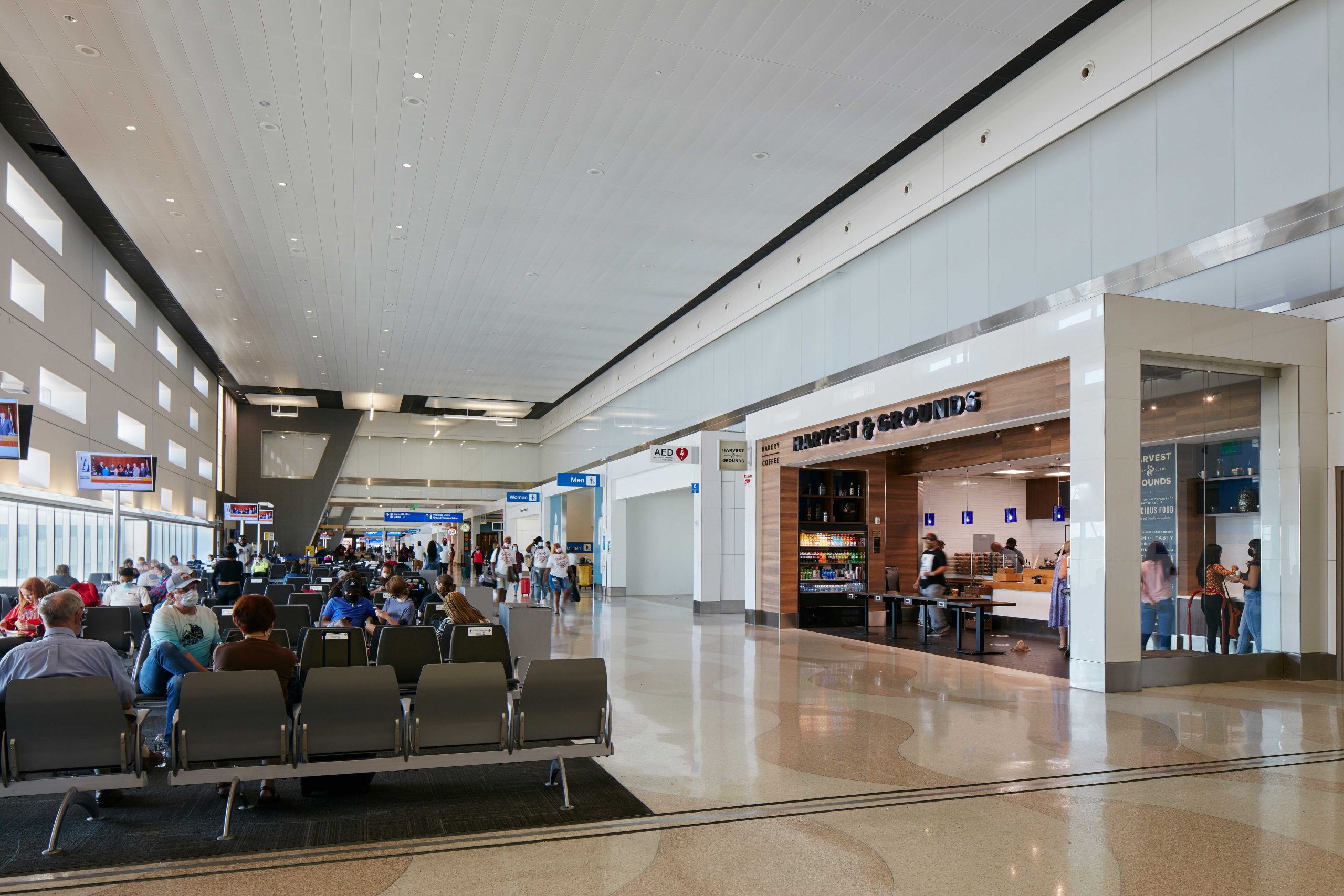 Image Courtesy: Dana Hoff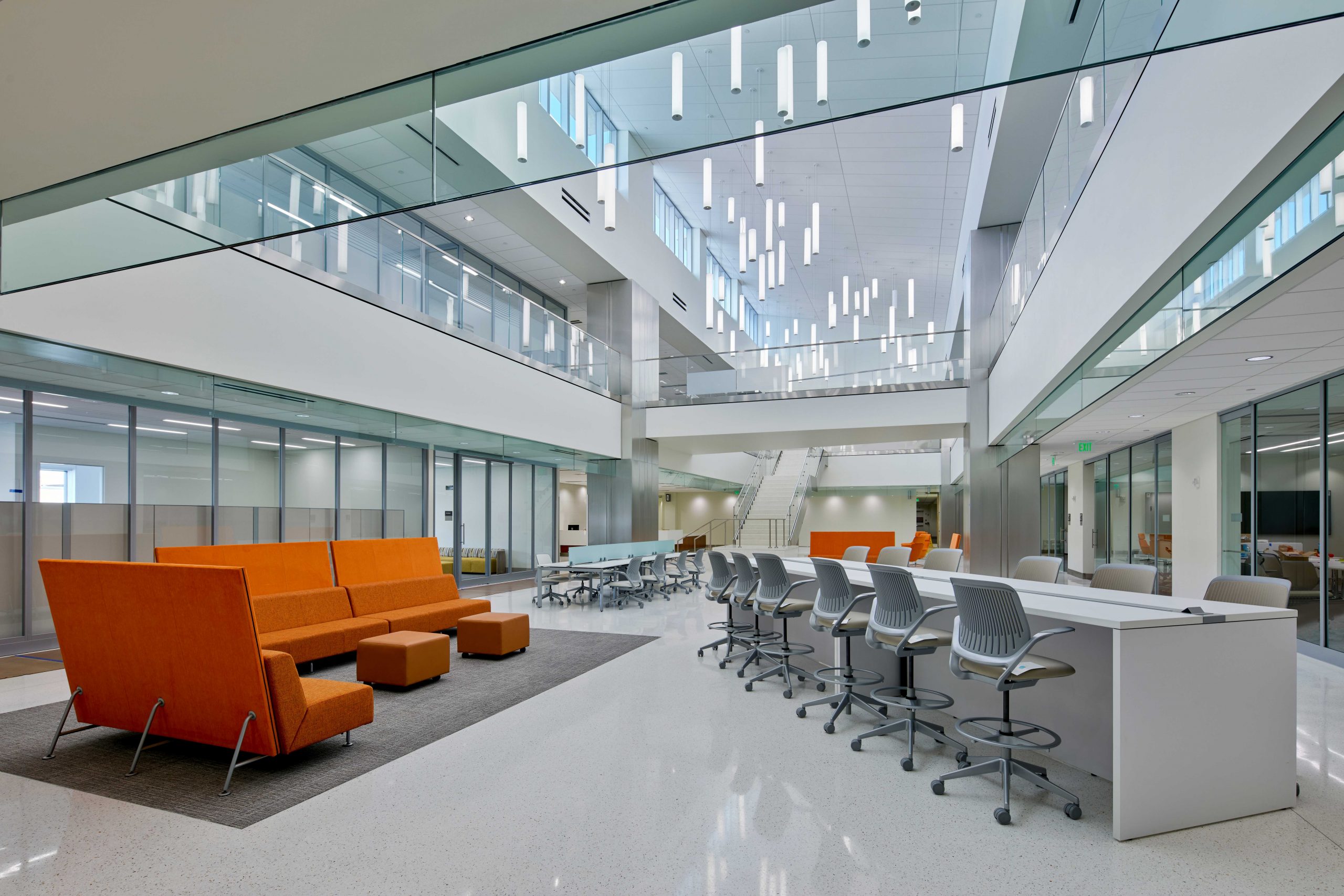 Image Courtesy: Dana Hoff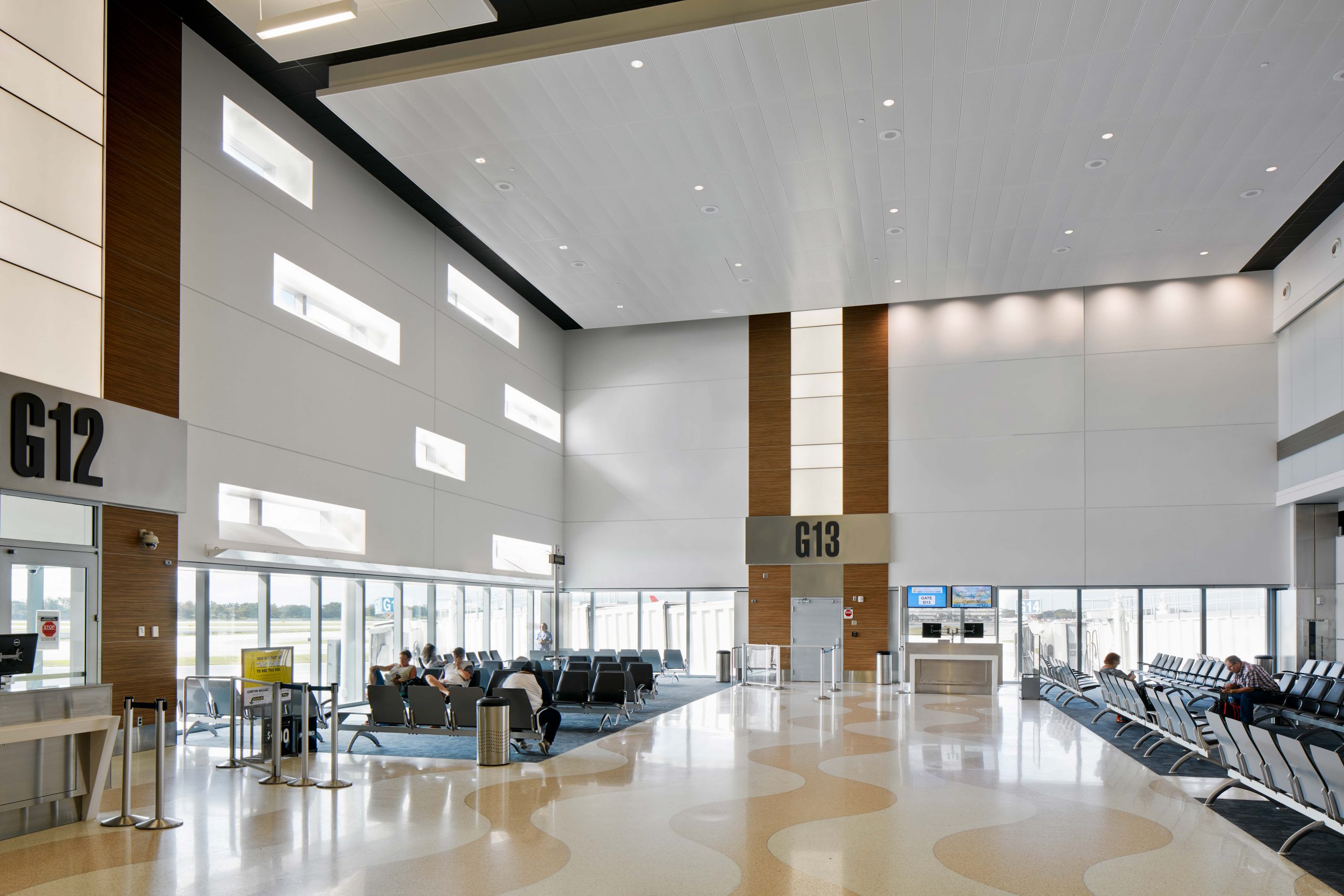 Image Courtesy: Dana Hoff
Image Courtesy: Dana Hoff
Overview
A phased construction approach to facilitate ongoing airport operations was used to complete the renovation and reconfiguration of Terminal 4. Driving the project was the extension of a major runway to 8,000 feet, necessitating relocation of terminal areas. Upgrades in technology and passenger processing provide a flexible design.
The expansion doubles the number of rest rooms and increases the gates from 10 to 14, including 12 swing gates that can accommodate international and domestic gate capacity. Federal Inspection Service upgrades, 32 ticket position additions / reconfigurations, offices for the aviation department, outbound baggage makeup, explosives detection system in-line baggage system and an international baggage claim area are part of the improvements.
Concourse G includes a 34,000 square foot expansion of gates, as well as restaurants, shops and an improved duty free store. It also has rest rooms, expanded seating and an interactive walkway art project. Dynamic signage enhances passenger wayfinding. A duct bank infrastructure provides critical links for utilities, telecommunications and existing facilities.
A connector bridge to Terminal 3 provides passengers with the ease of moving between two terminals without having to pass through security. The redesign of the U.S. Customs and Border Patrol inspection area includes new technology to help streamline this process.
Features
TLC designed the low voltage systems, including card access, CCTV, public address, structured cabling system, AIMS (EVIDS), electronic signage and radio infrastructure. All systems are designed to seamlessly integrate with existing systems and to be completed in phases.
Energy modeling indicates that the facility is 20% more efficient than a baseline building. The western phase achieved LEED NC 2.2 certification in June 2017.
Under a separate contract, TLC also provided mechanical design for a related project that involved four 800 foot long tunnels and a utility building.