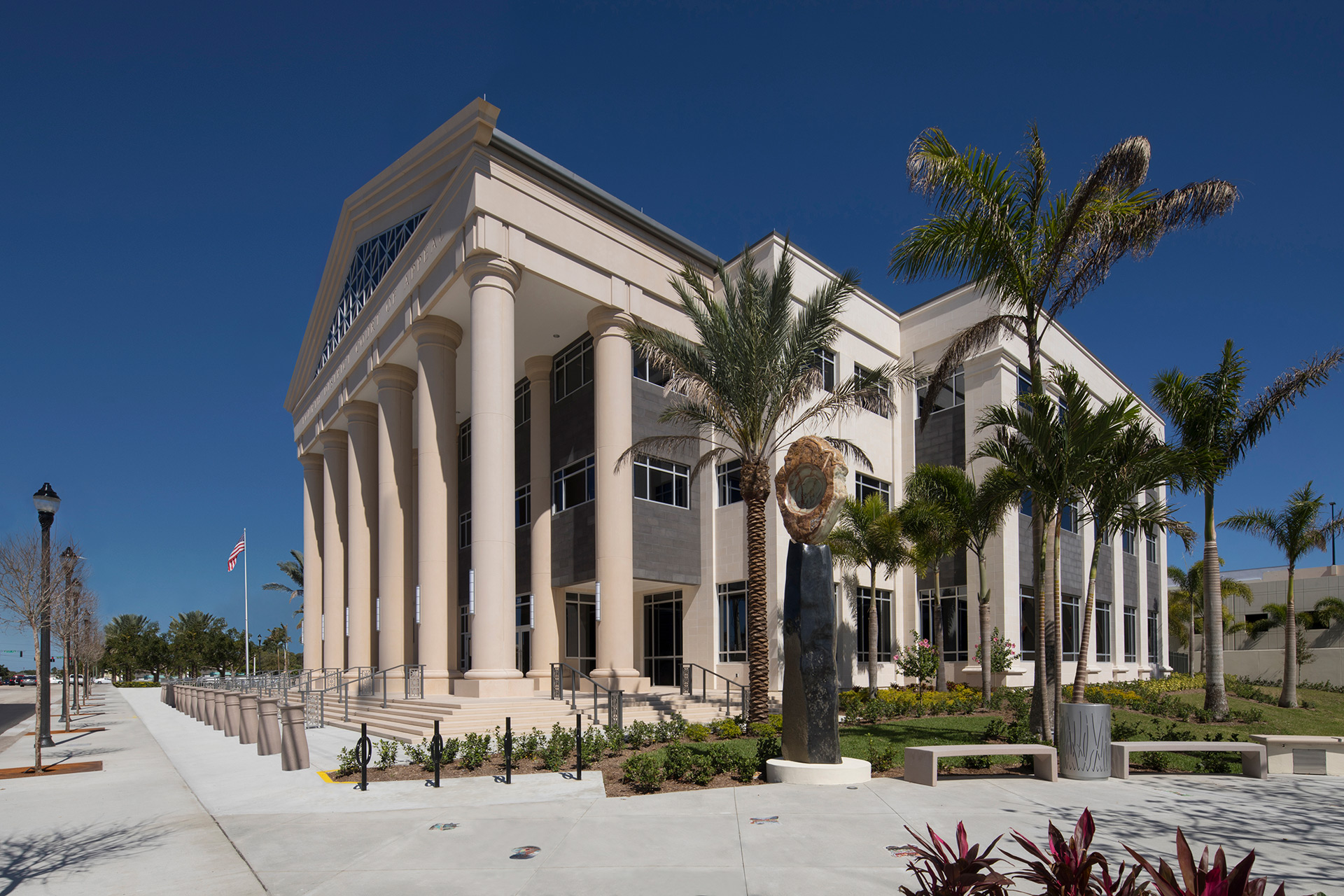 Image Courtesy: C.J.Walker Photography Inc.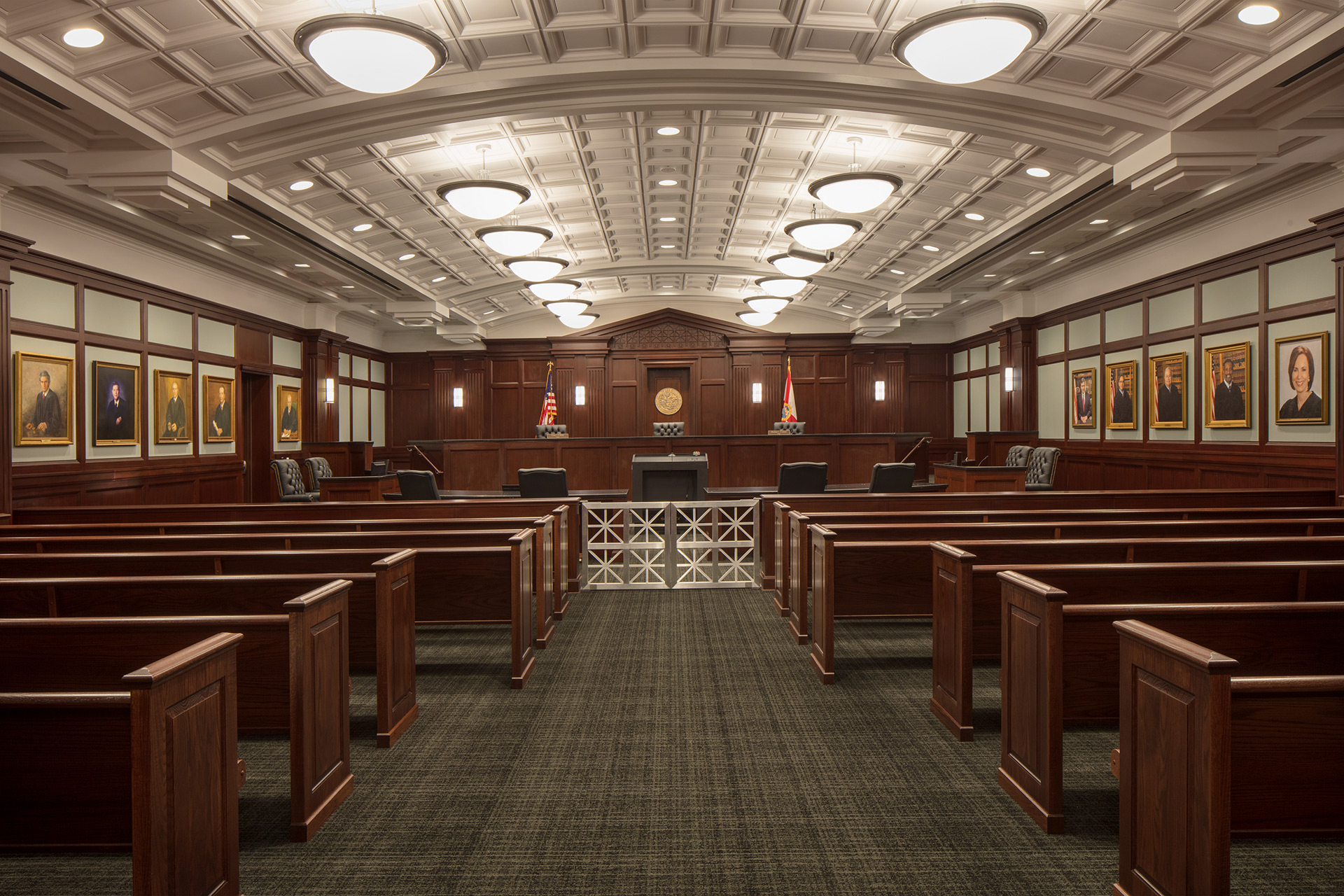 Image Courtesy: C.J.Walker Photography Inc.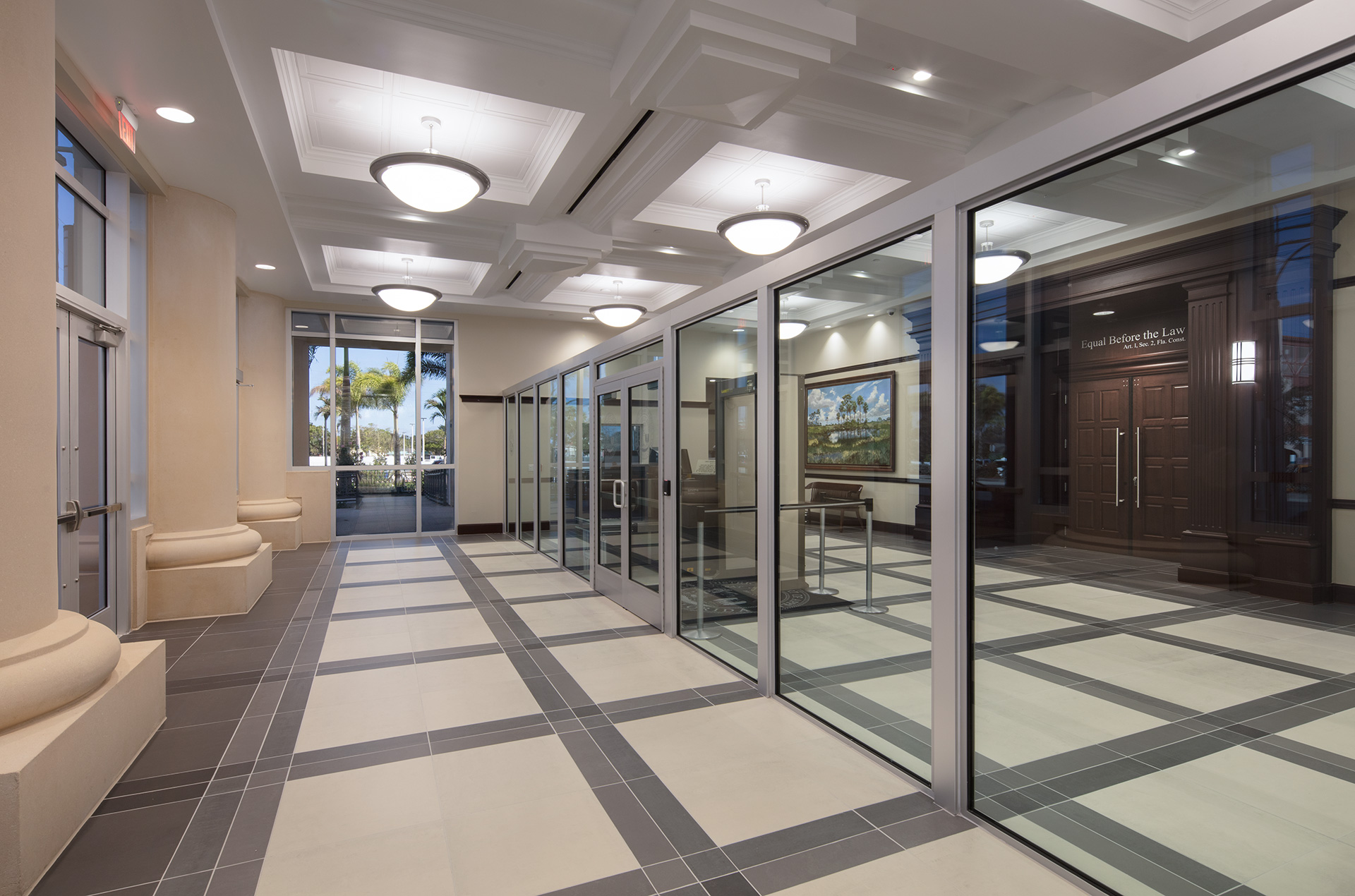 Image Courtesy: C.J.Walker Photography Inc.
Fourth District Court of Appeals
Parking Garage
106,346 FT2
West Palm Beach, FL, USA
Mechanical, Electrical, Plumbing / Life Safety and Fire Protection / Energy Services / Structural Engineering / Technology / Commissioning
ENR Southeast Best Government/Public Building, 2018
Overview
Located on historic Tamarind Avenue, the Fourth District Court of Appeal Courthouse serves as a facility for lawyers and judges to convene over cases in the appellate process and replaced a 50-year old courthouse. The three-story building includes one main courtroom and 14 judicial offices, a secure lobby with bullet resistant glass and a metal detector system, extensive mahogany-stained millwork, and an enclosed rooftop courtyard. There is an adjacent four-story, 334-car parking garage with a secure entry/exit for judicial staff.
Features
Each floor is served by a VAV system, with additional sound attenuators. Occupancy sensors in the office spaces, along with daylighting controls result in energy modeled savings of 20% over a comparable code minimum building and contributes to the project's LEED target of Silver certification. A 100KW diesel generator powers life safety systems on an emergency basis.