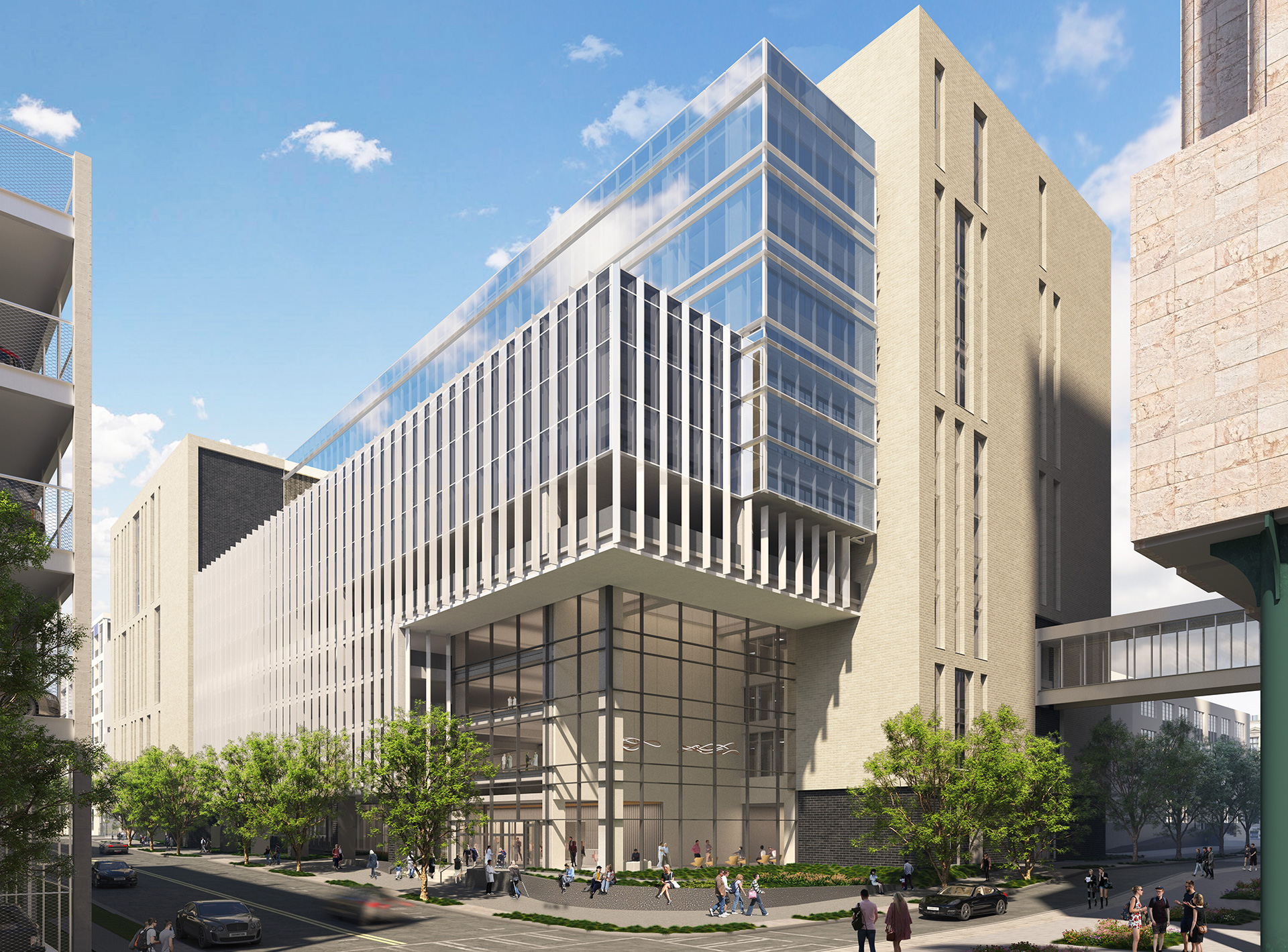 Image Courtesy: HOK
Overview
To facilitate the details associated with technology equipment, Grady contracted TLC to work closely across multiple departments to plan, design, procure and implement the technology equipment in this five-story, 232,000 square foot medical facility that is designed to deliver healthcare services. The building will house numerous outpatient centers for cancer treatment, orthopedics and ophthalmology, as well as outpatient surgery and rehabilitation services.
Features
TLC's process begins with working closely with the Owner to identify required and desired systems and equipment, moves through the development of standard designs premise wiring infrastructure, AV systems including the public lobby, classroom, surgical waiting, consult areas, staff lounge, conference rooms, family lounge, in room displays, room scheduling, video system management and integrated OR routing and conferencing; medical communications systems with OR cameras, BLE beacons, TLS tags; active network and wireless APs; end user communications equipment and numerous miscellaneous systems such as registration and information kiosks, POS, refrigeration monitoring, time and attendance, community information display, workflow management, surgical instrument tracking and wireless integration with nurse call and RTLS.
TLC is also provided design services for digital signage, a distributed antenna system and patient/nursing workflow management systems.