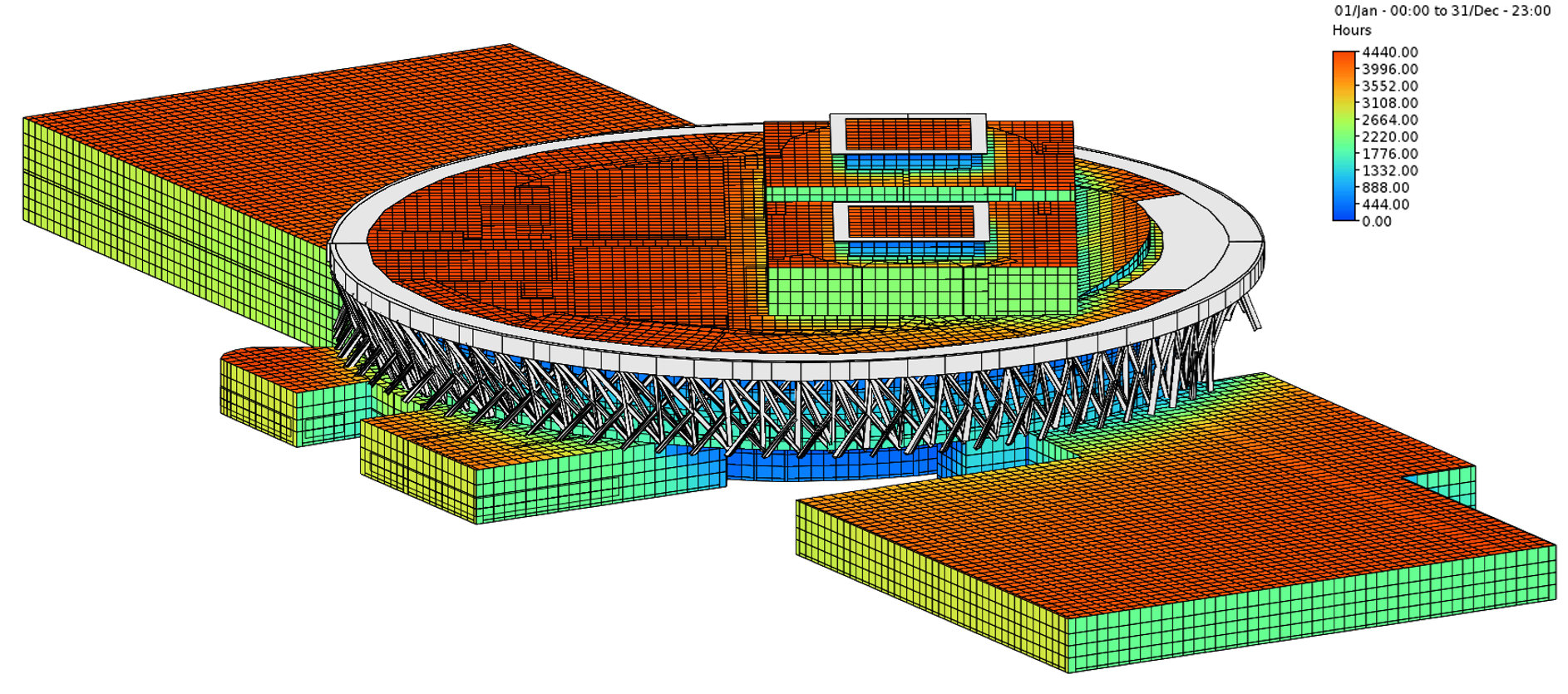 Overview
In 2018 the Jamaican government hosted an international design competition for a new building to house the country's Houses of Parliament in Kingston's National Heroes Park. The winning selection was determined by popular vote among Jamaicans, through an 18-month deliberation. The winning design, titled "Out of Many, One People" was created by a collaboration of a Houston-based design firm and Jamaican architect. The 300 foot perimeter of the building is a series of X-shaped columns and provides access to the building which includes chambers for the House and Senate, as well as atria and galleries.
Features
TLC, as a sub-consultant to Synchro Corporation, created a detailed energy model that estimates energy use, then refined the model as the design evolved. The project, while not pursuing certification, has sustainability goals that demonstrate a good investment of taxpayer funds by targeting a minimum savings of 20% compared to ASHRAE 90.1-2010 App. G. The energy model confirmed that the design meets the project sustainability goals.
The winning design team was announced in March of 2019; construction is slated to begin in early 2021 with anticipated completion in 2023. To read more about the design competition and winning entry, click here.
This project has also been featured in Architect Magazine and NOMA Magazine!