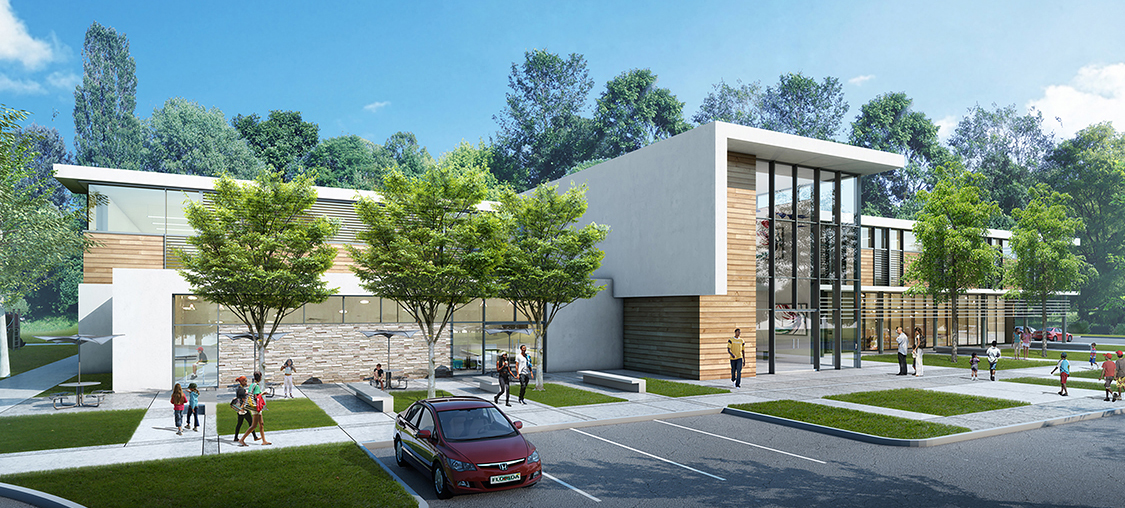 Image Courtesy: SchenkelSchultz Architects
Overview
Located in West Lakes, one of Orlando's oldest residential neighborhoods, the largest of Central Florida's Boys & Girls Club is named for the family of the former chairman of Darden Restaurants who donated up to $4 million towards construction. TLC provided services at a reduced rate to support our community.
Located adjacent to Orange Central Elementary School, the facility also serves as a gymnasium for the school. The club creates opportunities for children and students to learn and develop their skills for the future. It is designed with a variety of spaces, including a health and lifestyles room, youth/teen game room, teen career educational center, technology center, gymnasium/multi-purpose room with stage, art and music labs, art gallery, dance studio, reading areas, and a full demonstration/learning kitchen.
The two-story facility can accommodate up to 250 students a day, ages 6 to 18 years old, with teens on one floor while younger children are on the other.
Features
The building HVAC is provided by four rooftop units with a total cooling capacity of 100 tons. Each floor is a separate zone, as is the dance/stage area and gymnasium. VAV boxes provide heat as needed. Select systems were provided by in-kind donations, requiring coordination with the design team. The gymnasium uses a Ductsox air distribution system which also contributes to the gym aesthetics.
Natural gas is used for domestic water heating and in the kitchen. Fire protection is provided by an automatic wet-pipe sprinkler system. Lighting is energy-efficient LED with advanced controls for occupancy. The building control system is designed to optimize efficiency of systems.
To comply with the Florida Energy Code, TLC provided code level commissioning of the building.