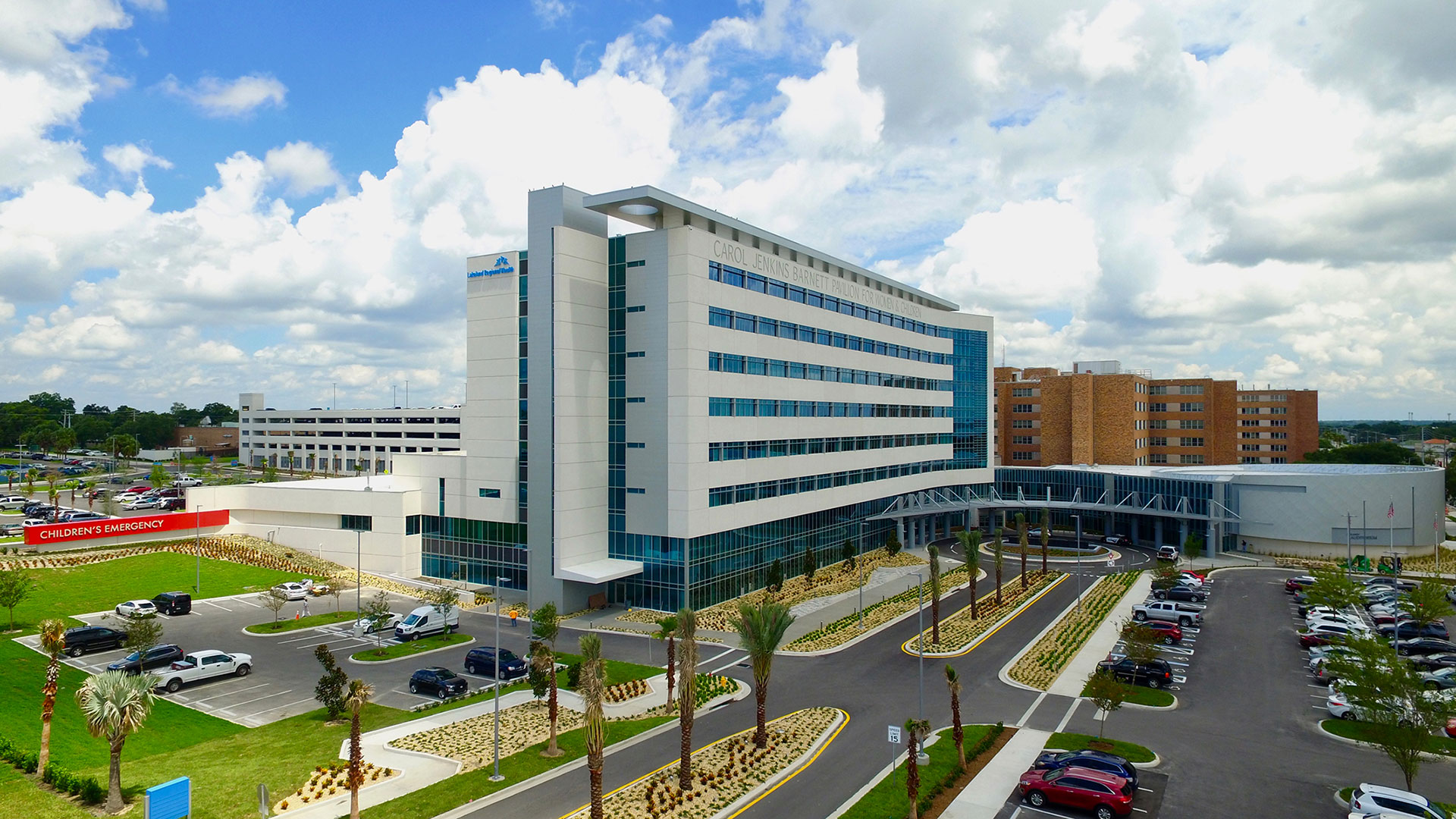 Image Courtesy: Creative Contractors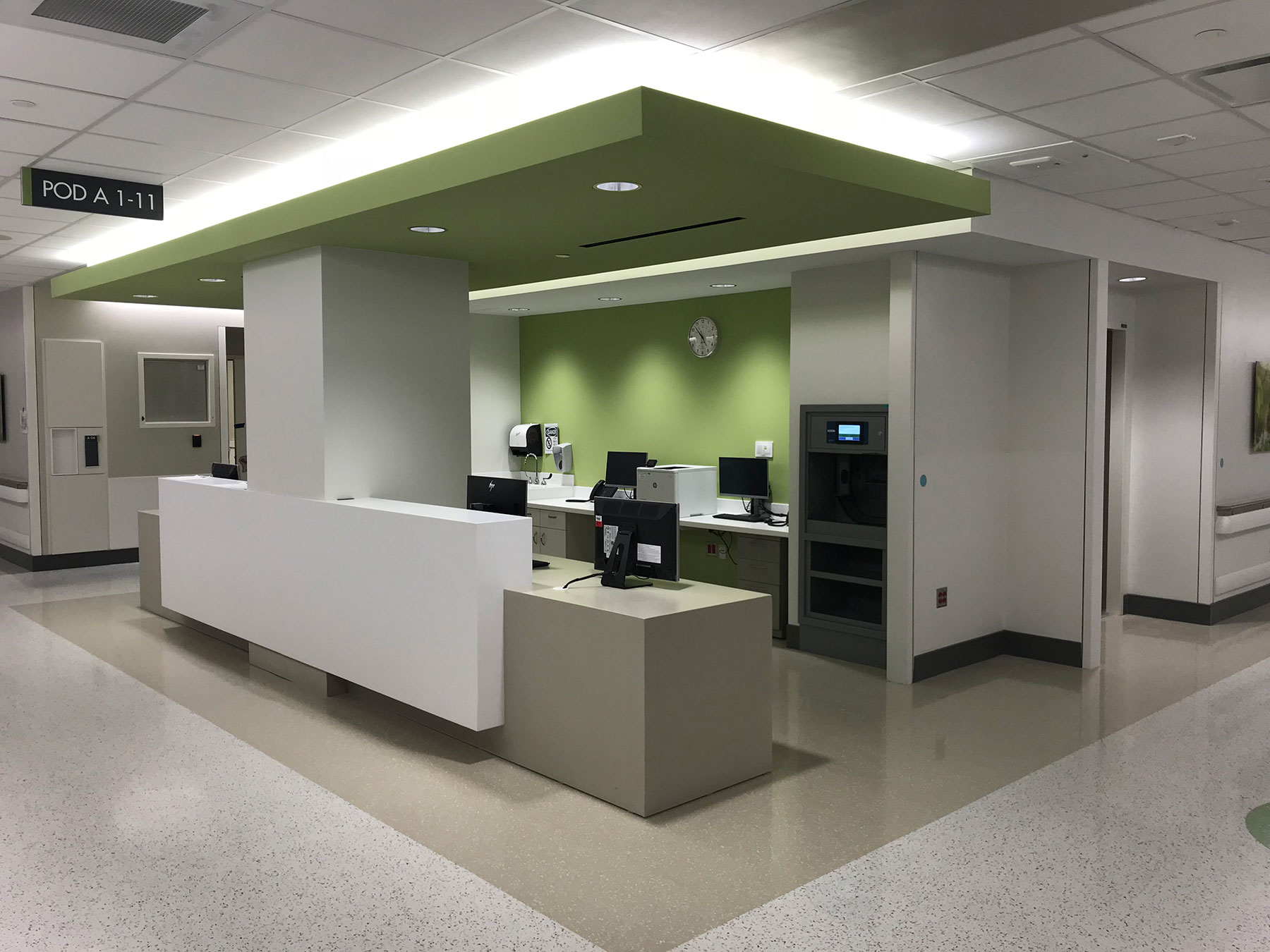 Image Courtesy: Creative Contractors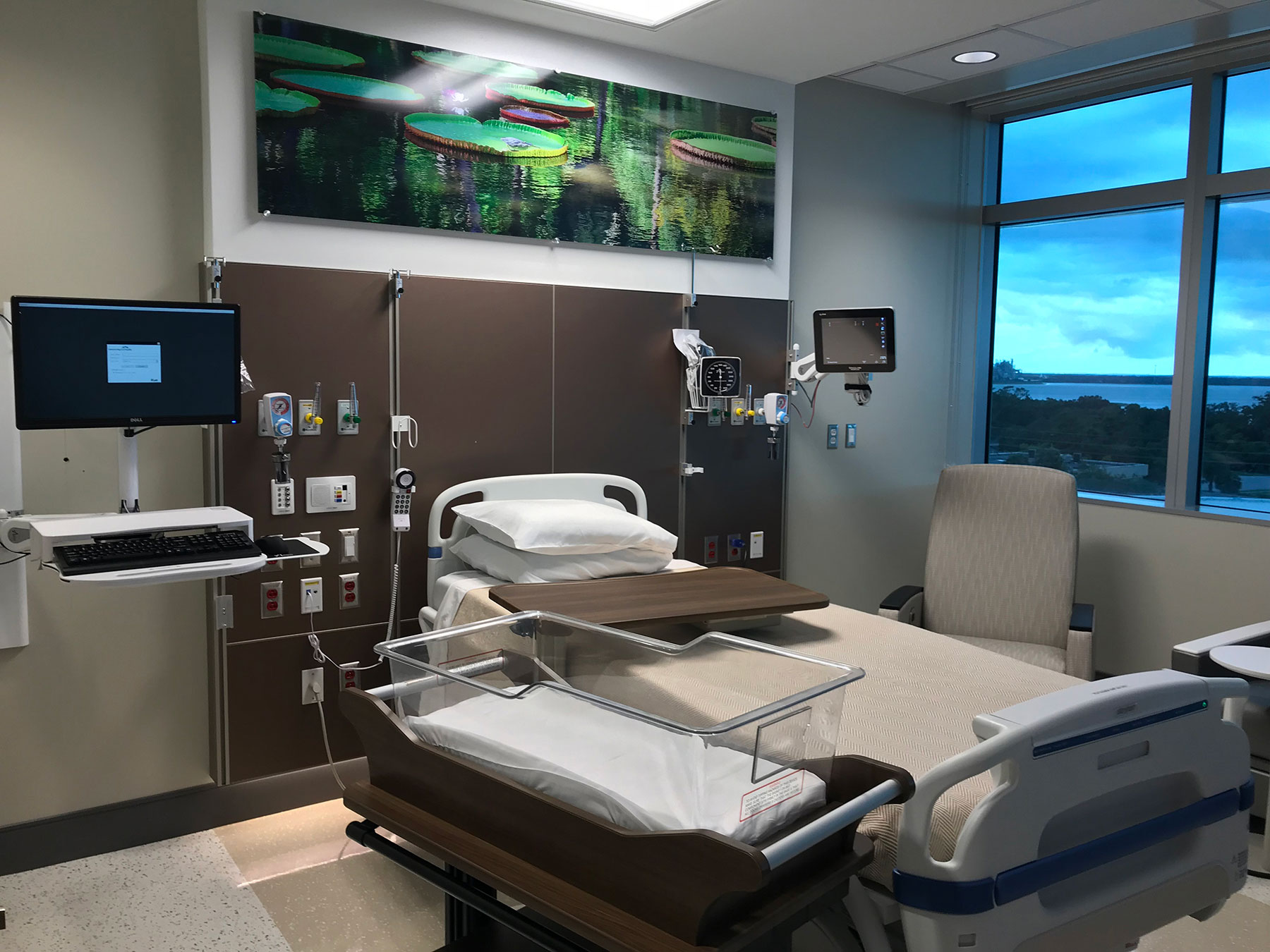 Image Courtesy: Creative Contractors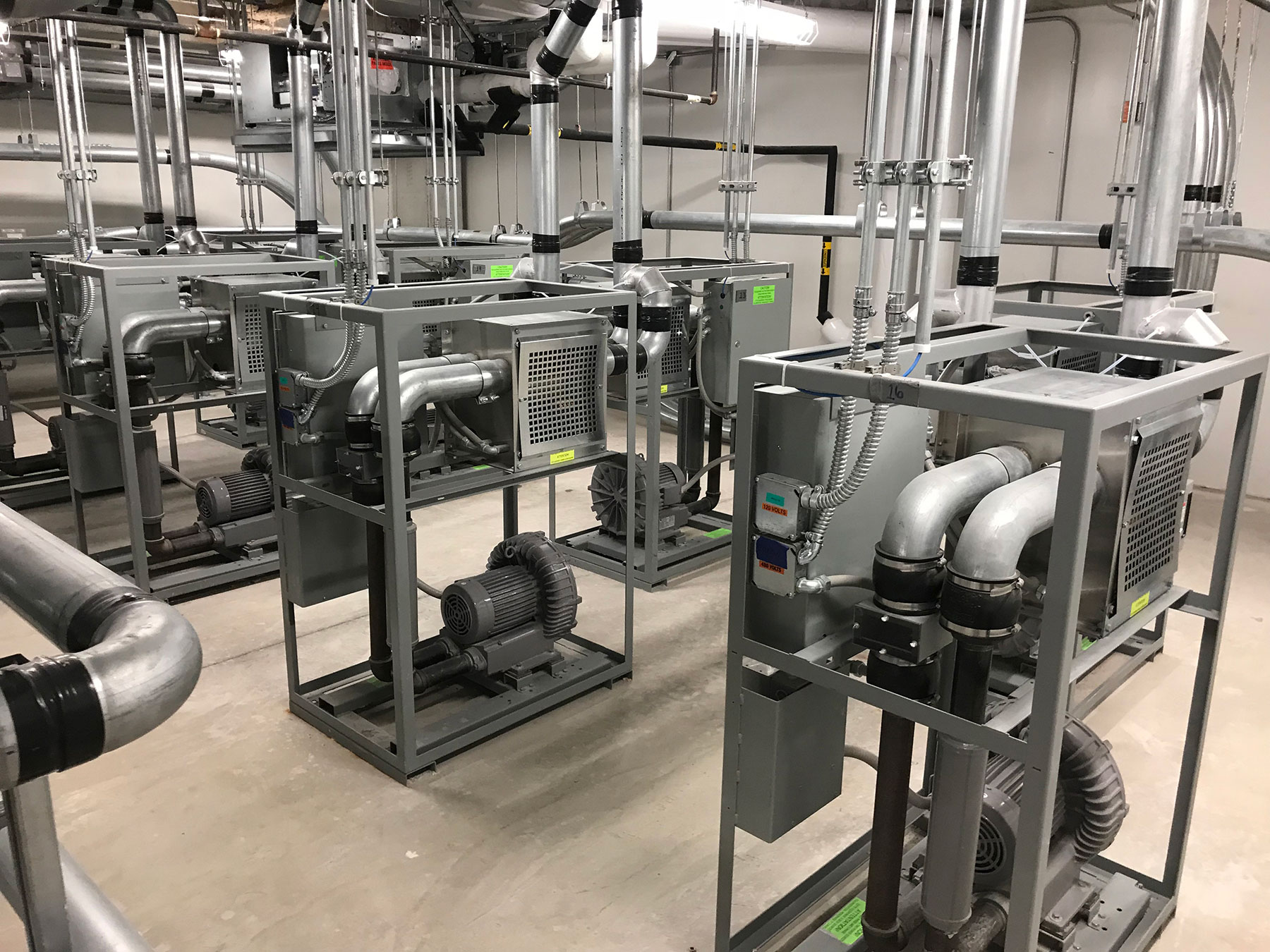 Image Courtesy: Creative Contractors
Lakeland Regional Health Carol Jenkins Barnett Pavilion for Women and Children – Eighth Floor
350,000 FT2
Lakeland, FL, USA
Healthcare / Hospitals / Inpatient Facilities / Women's / Children's Hospitals / Outpatient Care / High Performance Healthcare / Building Resilience in Healthcare / Infrastructure (CEP) / Master Planning for Hospitals
Mechanical, Electrical, Plumbing / Technology / Energy Services / Commissioning / Life Safety and Fire Protection
Certified LEED v2009 Healthcare, 2019
Overview
As one of the fastest-growing communities in Florida, residents of Polk County needed more convenient access to healthcare services for women and children. To meet this need, Lakeland Regional Health selected TLC, a long-time partner, to engineer the Carol Jenkins Barnett Pavilion for Women and Children.
The eight-story pavilion offers comprehensive inpatient and outpatient care for women and children. Featuring Polk County's only 30-bed Level III neonatal intensive care unit, the pavilion provides critical care for infants with acute prematurity. It also houses a full-service children's emergency department with 33 beds; pediatric surgery department with three pediatric surgery suites, 10-bed post-anesthesia care unit; 17-bed pre/post-operative unit; 17 private labor and delivery suites; and an outpatient obstetric clinic.
Features
Among the engineering features is the ability to convert all 50 patient rooms on the eighth floor into negative-pressure, 100% exhaust rooms. This approach provides a pandemic-ready floor that eliminates the risk of recirculated air. Design measures include:
Dedicated exhaust fan with a riser to the roof for the exhaust system
Energy usage conservation by allowing the air to be returned during normal operation
Disinfection of ductwork when switching between modes
Room pressure monitors for all triage rooms and airborne infectious isolation rooms
MERV 14 filters in air conditioning systems
UV lights in the air handler as supplemental air cleaner
The scope of the project included a new central energy plant as well as replacement of the existing cooling towers and steam boiler systems to serve the entire campus. Through a collaborative project delivery method, Lakeland Regional Health was able to enhance production and efficiency among the team members, resulting in the on-time completion of the project.