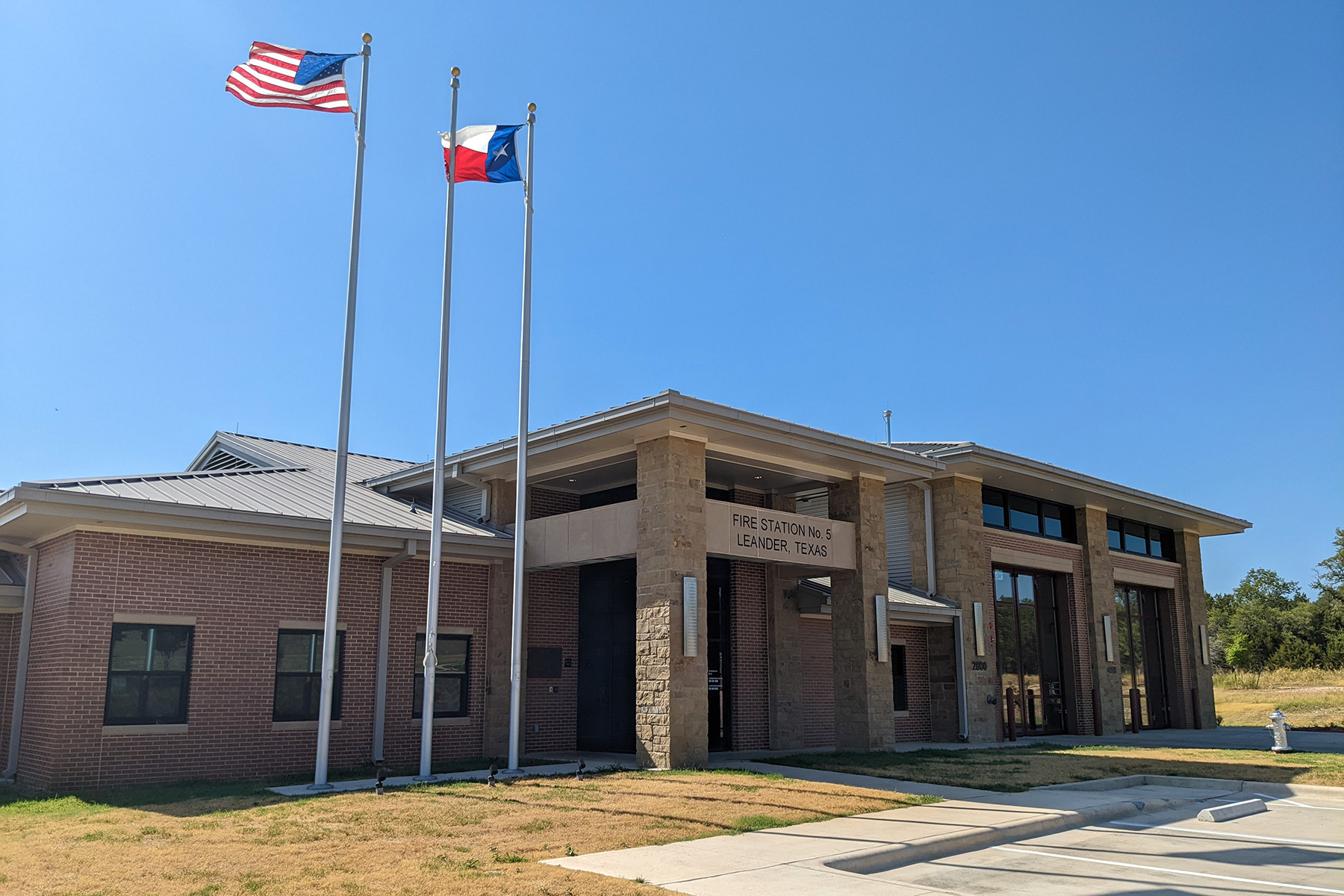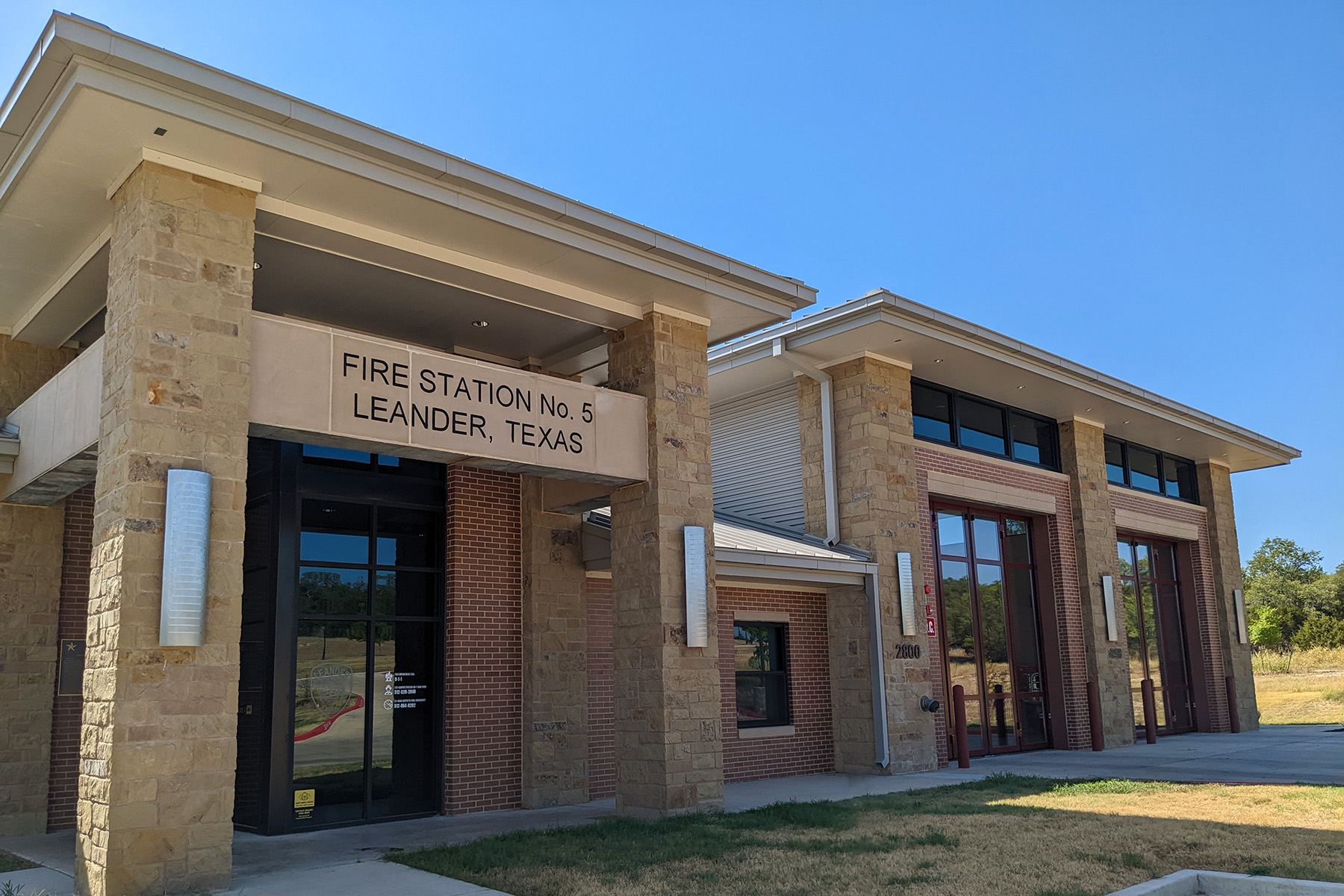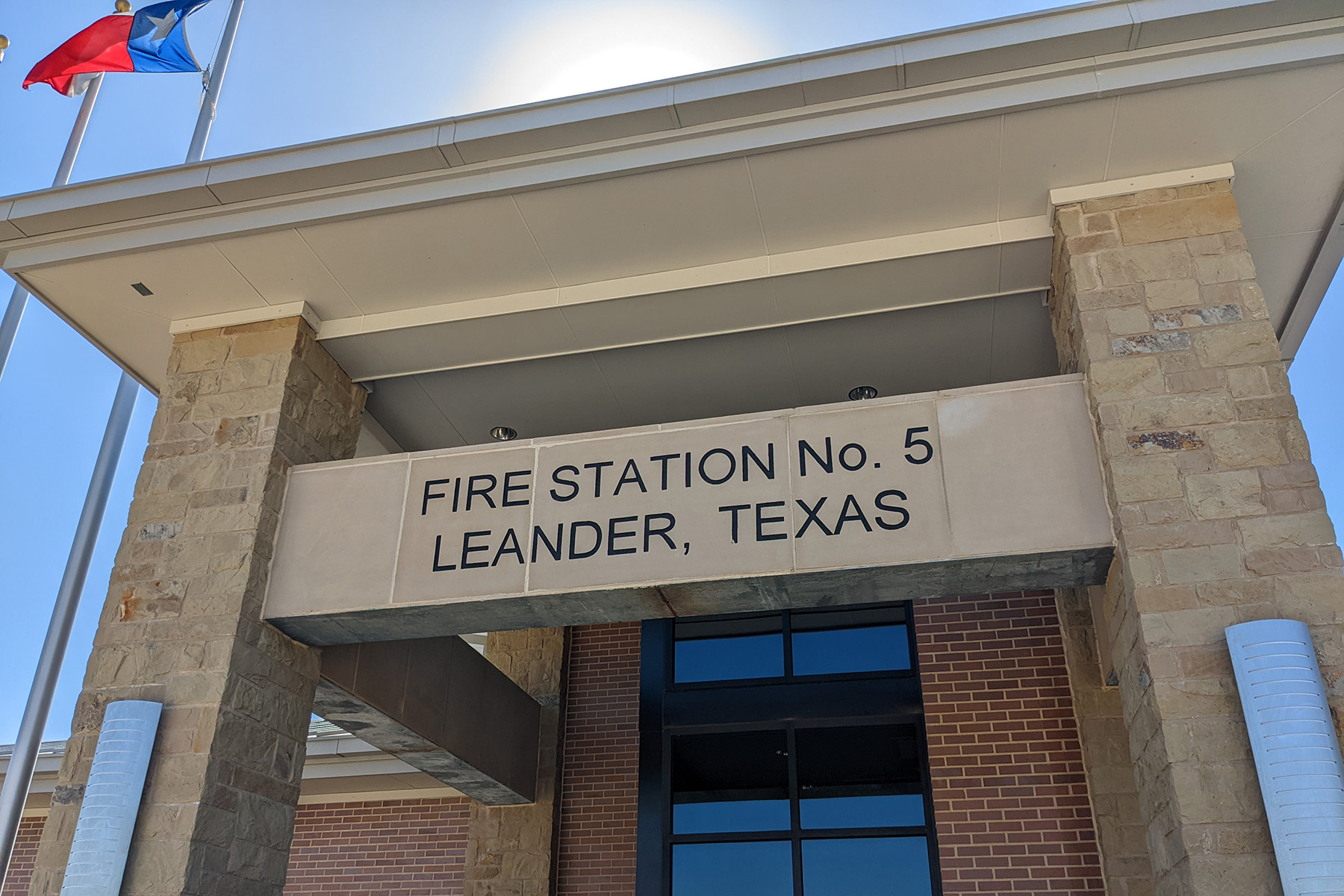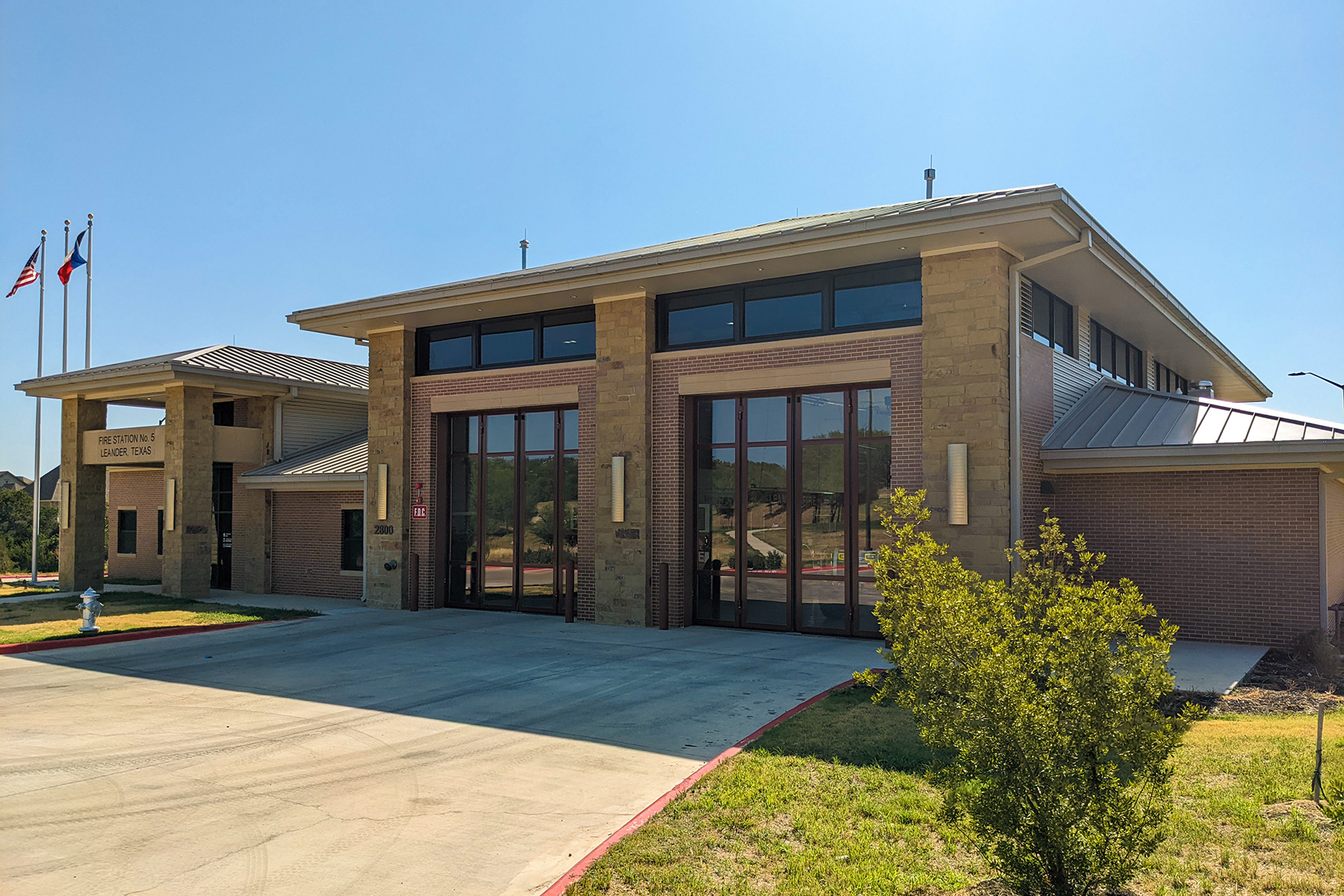 Overview
The southwest side of the City of Leander is rapidly growing. The newly developed subdivision has grown beyond the current fire station's coverage area. This increase of development outside of the existing service area causes delays in emergency assistance and a raise to the homeowner's insurance rates. To improve emergency response time and to aid the citizens achieving lower insurance rates, the city approved a $5 million plan to design and build a new fire station to serve this sector.
Kamatsu Architecture and TLC worked alongside each other to complete the building design. TLC delivered MEP and Fire Protection engineering and Technology design consulting including voice/data design, audio-visual systems, and security system design with specifications and bid documents. TLC assisted in franchise utility coordination with the power company and natural gas service, and with construction phase services responding to bidder questions, local permitting official comments, Contractors' RFIs and submittals, assisting with the project design from the start of design through the end of construction.
On January 28, 2020, the city broke ground on construction. Fire Station No. 5 is a one-story 12,000 square foot building and consists of three apparatus bays, support spaces, and a dormitory with eight bedrooms. The new facility also includes a medical unit building that houses a substation of the Leander Police Department. This office was added to improve nonemergency monitoring in this area. With the addition of this building, emergency personnel are now able to handle daily administrative items without driving across town. The 3,700 square foot, one-story building includes a new Williamson County Emergency Medical Services unit and consists of a single apparatus bay, support spaces, and living quarters with room for three EMTs.