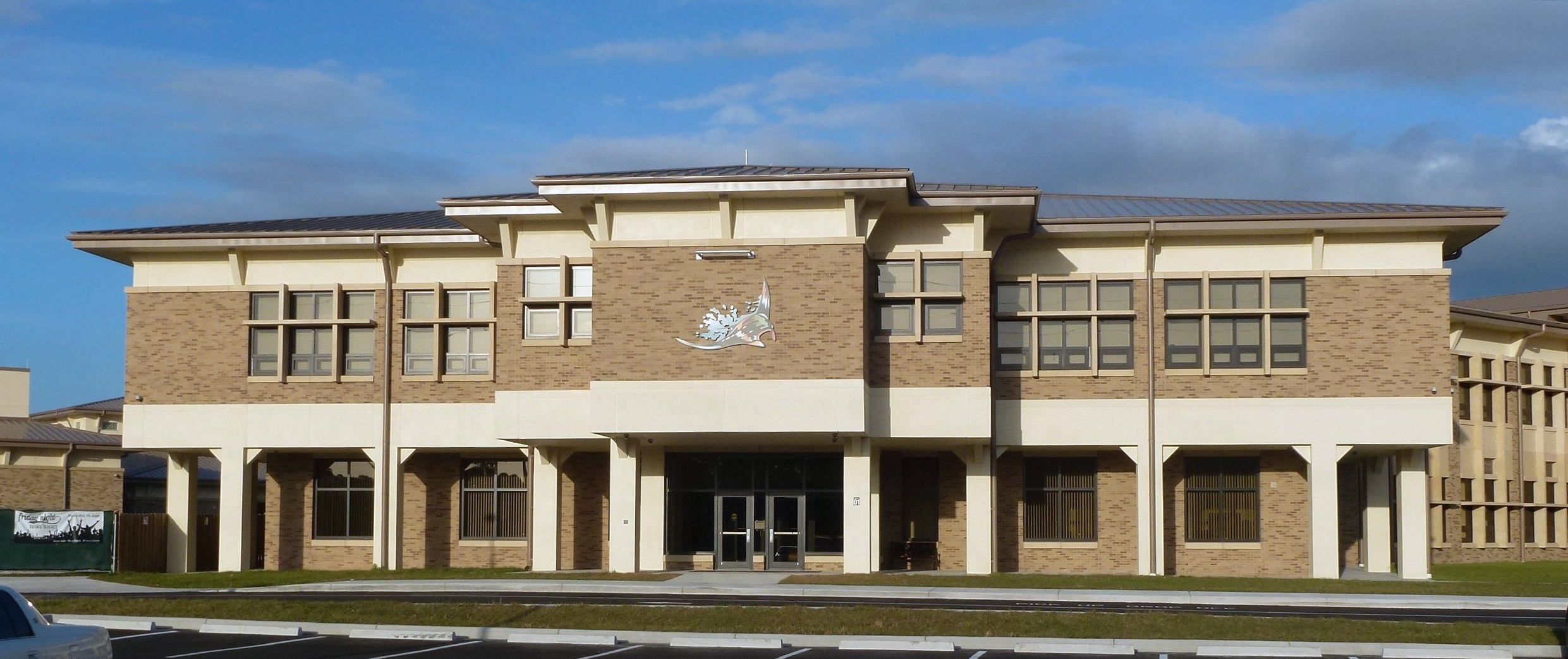 Image Courtesy: Sphilbrick
Overview
Lemon Bay High School's long history in Englewood began in 1962 when it first opened as an elementary school. Over the years, it transitioned into a high school through the addition of classroom, administration and athletic training facilities.
Features
Subsequent to the master plan developed by Havard Jolly and TLC team, TLC was selected as the structural engineer for the multi phased project that was completed over the course of six years. As part of this massive renovation and expansion, all existing buildings other than the auditorium were either replaced with new facilities or renovated into more functional spaces.
Because construction occurred on an active campus, careful coordination was required among the owner, architect, design engineers and contractors to minimize impact on school activities.
The initial phase consisted of constructing two miles of underground stormwater drainage and reconfiguring the tech lab into the main central energy plant to serve the whole campus. Phases 2 and 3 added a new gym and a three-story, 140,000 square foot academic building housing a cafeteria, science labs, classes, facilities, media center and offices. Phase 4 saw the addition of a new cafeteria and music/ drama suite consisting of approximately 45,000 square feet.
A new two-story administration building was constructed in Phase 5. The first floor of the building includes an administration and media center, while the second floor
consists of shell space to accommodate future growth. Another two-story building with an auxiliary gym, two science labs and four additional classrooms was built in the sixth and final phase. The structural systems for all buildings comprise concrete slab-on-grade for the first floors, while the additional floors include composite concrete slabs supported on reinforced concrete beams and columns. Concrete columns and beam frames make up the lateral bracing systems.