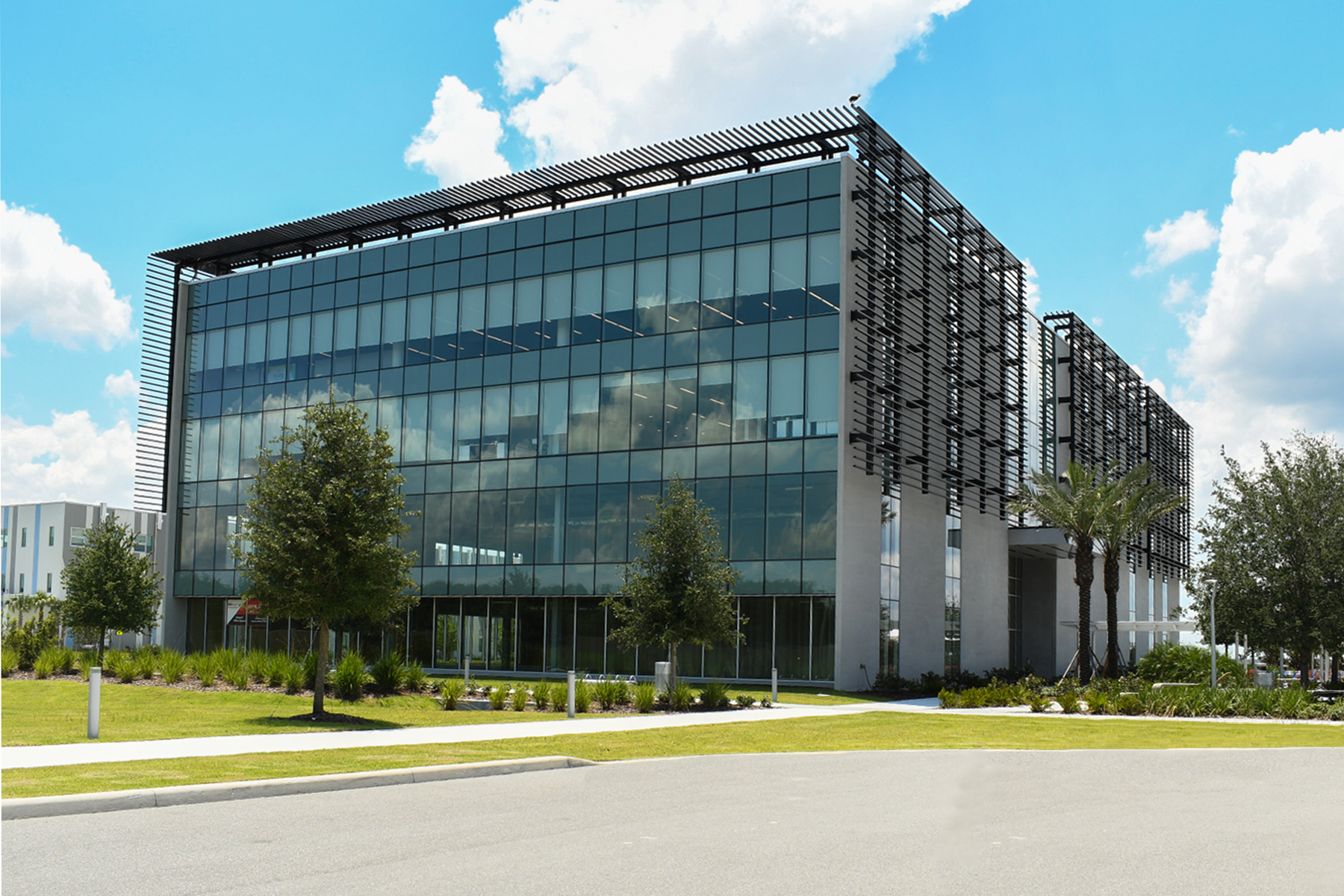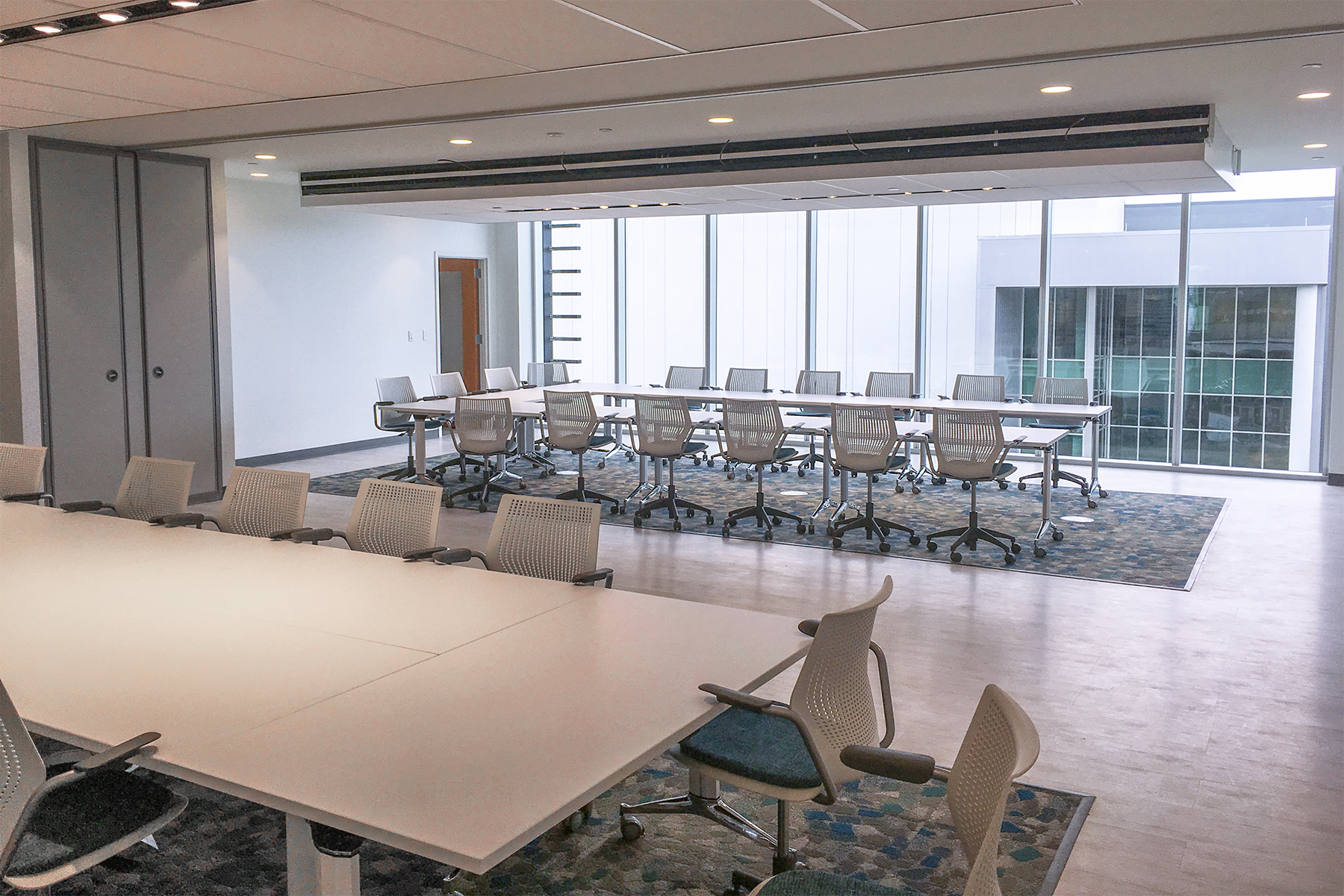 Overview
A key component of the 500-acre NeoCity campus is this four-story office building that houses Bridging the Innovation Development Gap (BRIDG) a consortium of Oseola County, the University of Central Florida and the Florida High Tech Corridor Council.
BRIDG offers partners the opportunity to share equipment and conduct research to access the next generation sensor economy and bridge the gap between advanced research and cost-competitive manufacturing.
The finished space was designed and constructed in just 24 months, including a new courtyard linking the office building to the adjacent Florida Advanced Manufacturing Research Center.
Features
The mechanical systems consist of a single air-cooled chiller, a packaged hydronic pumping system and four chilled water air handlers with energy recovery wheels. VAV terminal units use electrical heat to provide flexibility in individual spaces.
Energy modeling and life cycle costs analysis programs were used to select the most energy efficient and cost effective equipment over the life of the building, acknowledging the nearly full glass walls on the building sides.
TLC's acoustics specialists conducted site noise measurements and made recommendations to assure an appropriate sound environment in the board room. Recommended treatments include installing additional acoustic blankets to roof-top chiller compressors, injecting the chiller curb with an acoustic foam, and adding "UltraTouch Denim Insulation" above the ceiling.