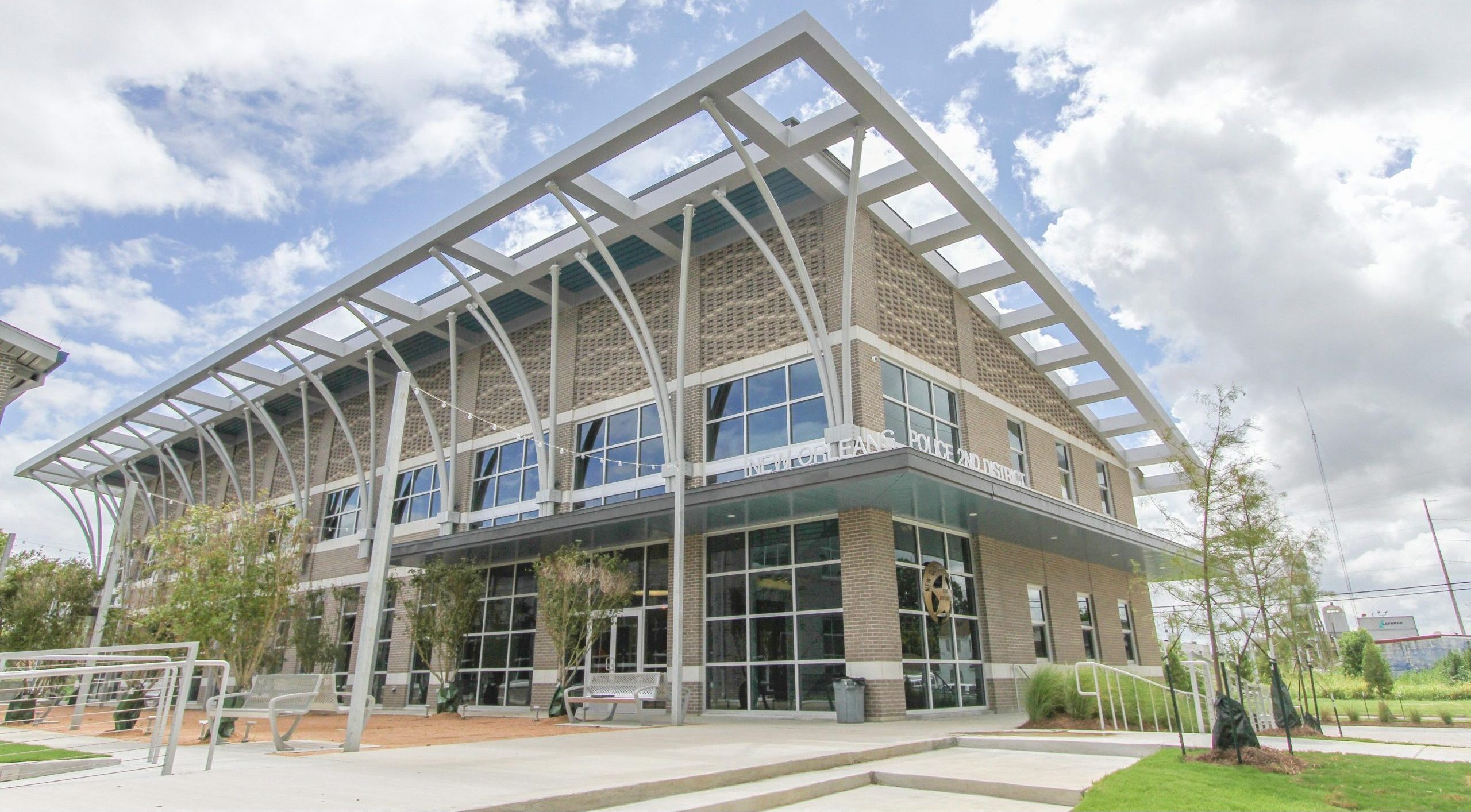 Image Courtesy: George Silvertooth and Concordia Architects
Overview
The new Second District Police Headquarters far exceeds their former home in an 1899 firehouse. Located more centrally in their district, the facility offers spaces for detectives, narcotics officers and special task forces, as well as a large conference room that is available for public use. Also included is an armory, office space, kitchen, laundry, storage areas, locker and exercise room and roll call room. The relocation will help speed response time on Second District calls. The site also offers abundant parking, an improvement over their prior location.
The new station was partially funded by FEMA, requiring conformance with FEMA requirements. The district wanted a unique design to set this building apart. Concordia developed a curved roof, extending past the building walls, and linked back with the second floor level with curved steel columns attached to the exterior of the building. A monumental stair was designed to appear as though floating in the two-story space connecting the levels.
Features
Structurally, the curved roof was achieved with 52' long, two span, moment frame beams rolled along the curve, and spaced at 15 feet on center.  A wide deck was used to span the 15 feet between roof members for a clean aesthetic view of the roof structure in the two-story lobby space. The extension of the roof was created using cantilevers on the roof beams and the curved columns became architectural.
The floor structure is comprised of composite steel beams and steel columns with concrete slab on metal deck. The foundation is on piles due to extensive differential settlement for anticipated spread foundations on the site. The monumental stairs were designed with HSS tube steel spanning from the upper landing to the wind girt steel at the storefront.