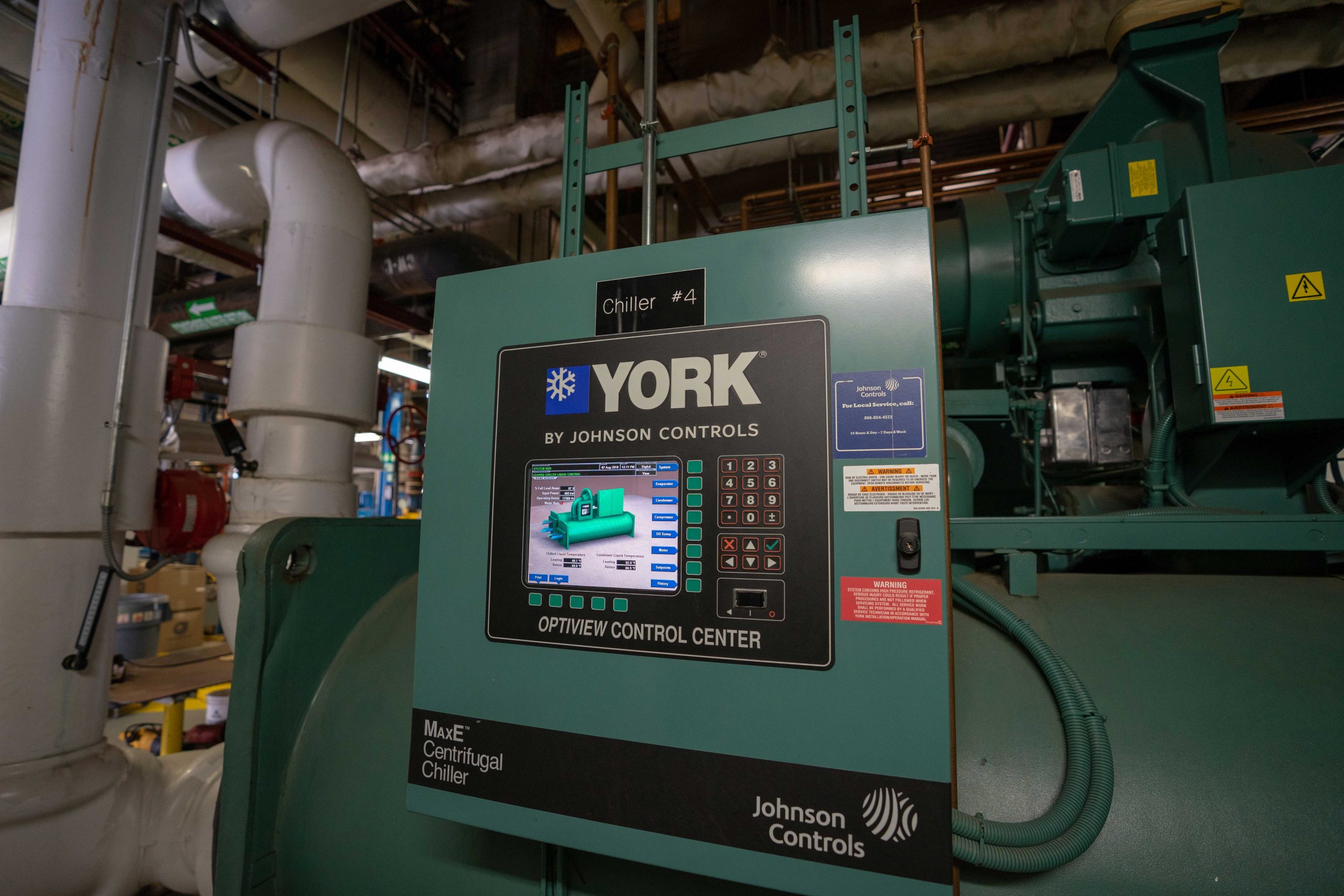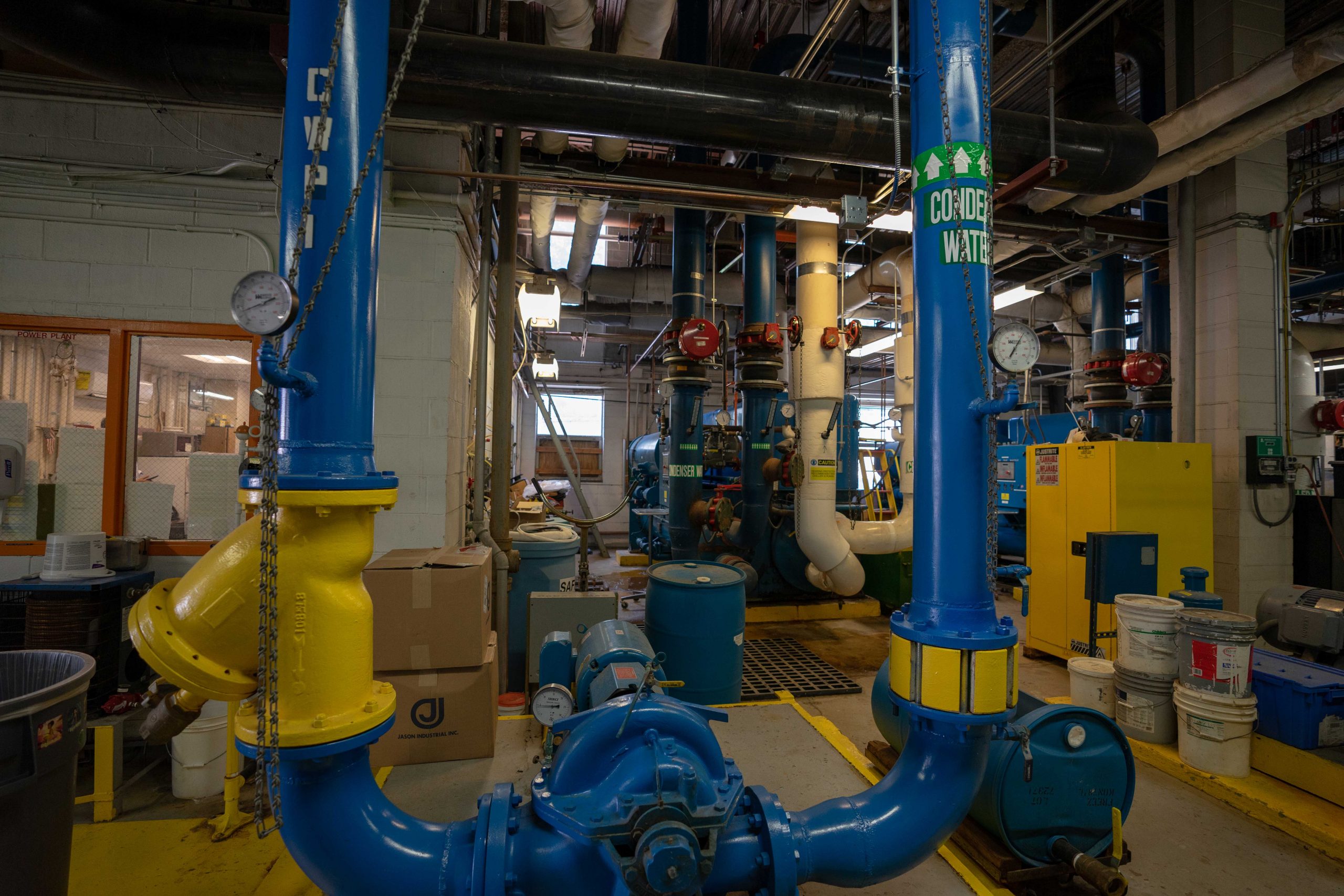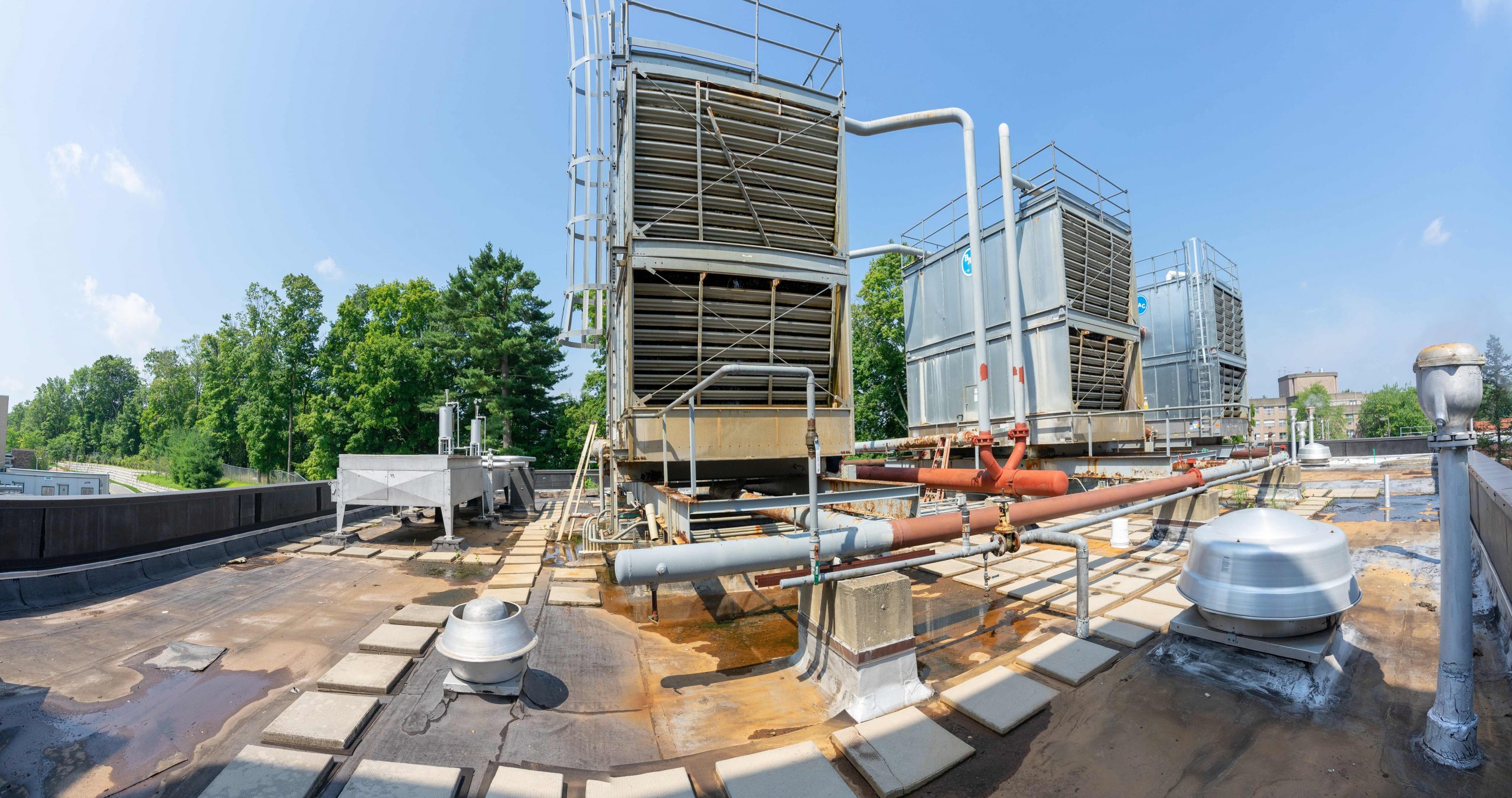 Overview
To further enhance their facilities' CEP efficiency and capabilities, NorthWell Health retained TLC to conduct a study of their heating and cooling system. The objective of the study was to assess the existing system conditions and determine options for plant improvements. The existing plant resides in a 6,000 square feet power plant building and includes four chillers, four CHW pumps, 4 CWP pumps, and three rooftop cooling towers.
TLC provided a feasibility study that consisted of a survey to document the entire existing source equipment systems to assess condition and remaining service life. TLC also conducted multiple charrettes with Northwell Health to discuss the findings of the survey and generate options to improve system reliability and energy efficiency.
Features
TLC prepared an energy model to evaluate options generated during the charrette identifying future potential energy costs and impacts of various solutions. Options focused on additional redundancy and resiliency as well as sustainability. In the event of an electrical power outage, the chiller plant is currently capable of providing seamless distribution of chilled water to all loads on emergency power. One option is to expand the loads serviced under emergency power conditions.
Northwell is undertaking a renovation project to upgrade the plant under a separate contract.