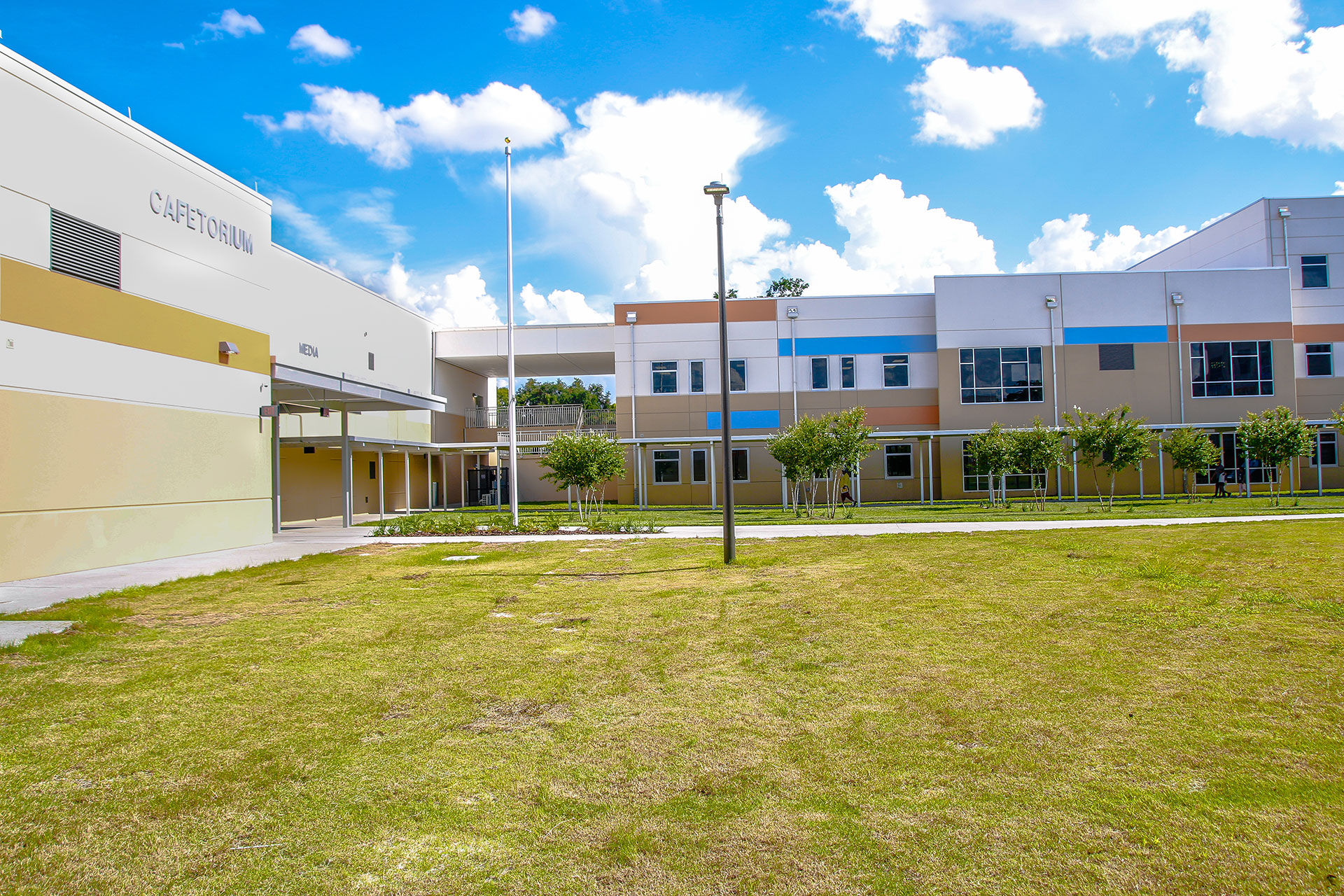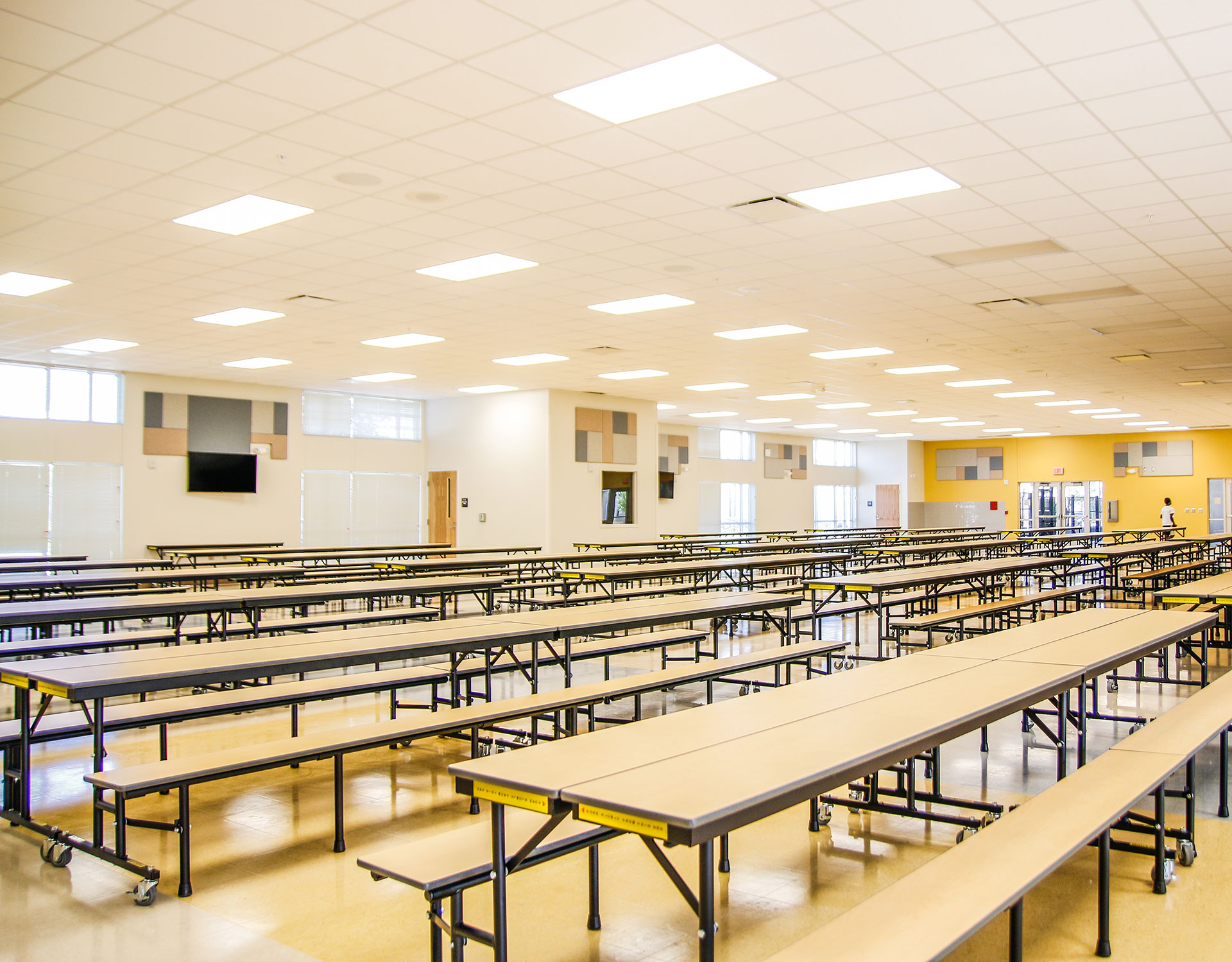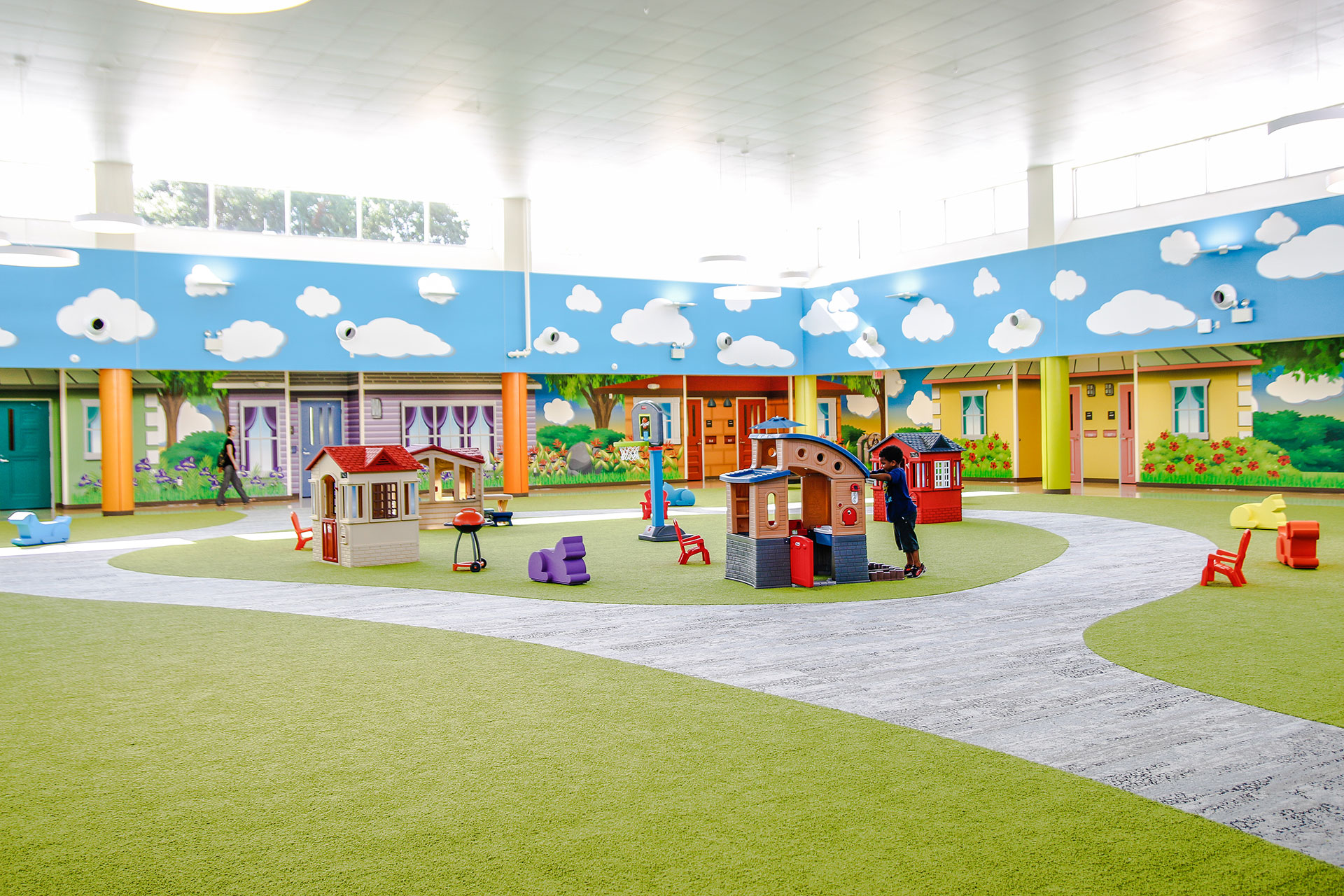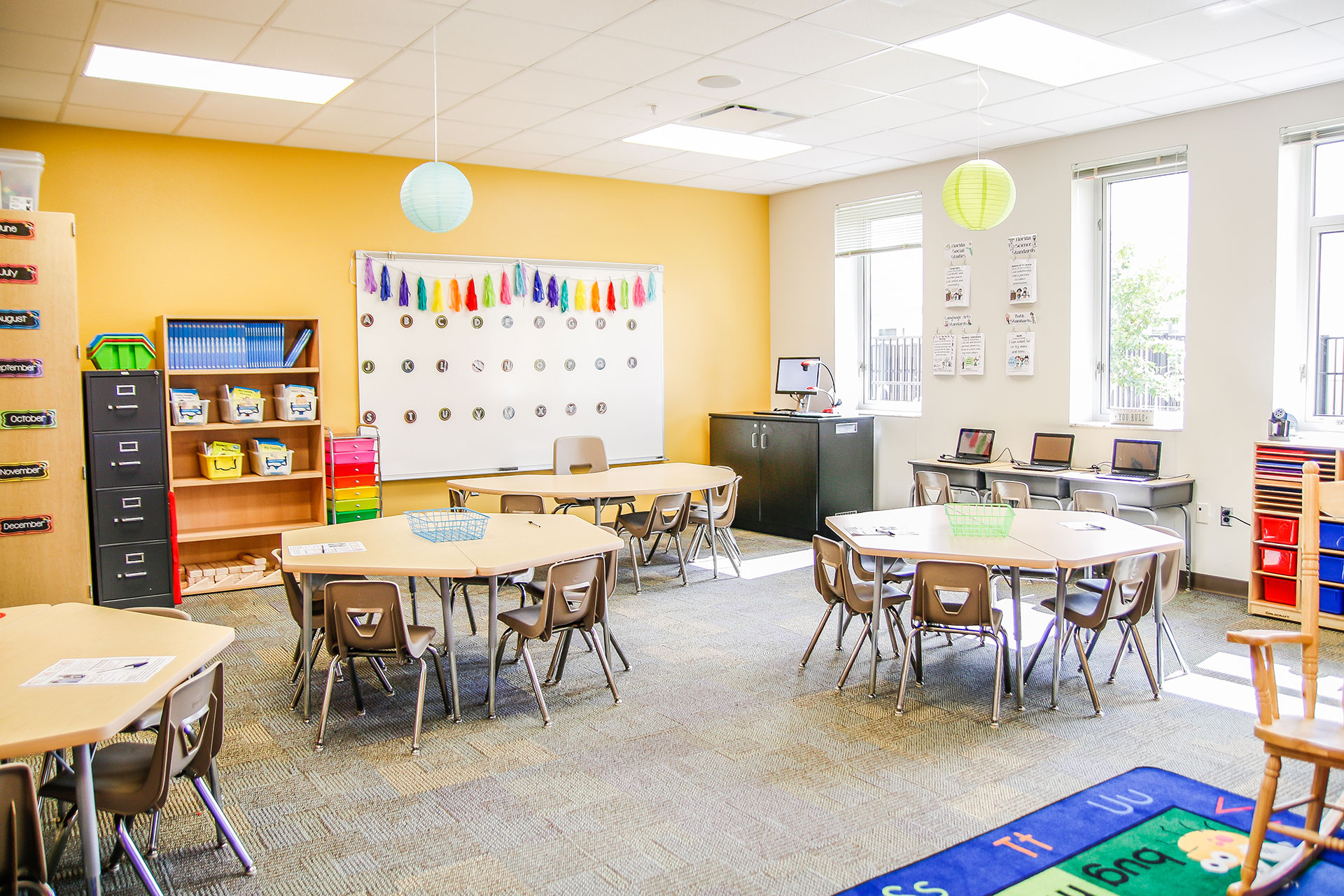 Overview
The Academic Center for Excellence is the first new school in the Parramore neighborhood in the last 40 years and also the first OCPS school to serve preschool to middle school students on one campus. The school accommodates 1,211 students on a large 13-acre campus. It consists of a cluster of structures, including classroom, library and media, Boys and Girls Club, Rosen Preschool, clinic, multipurpose cafetorium and gymnasium buildings, as well as a three-story open parking garage with 240-vehicle spots. The school also includes an amphitheater, food prep kitchen, athletic field, community room and arts center.
Features
The 30,000 sf Boys & Girls Club has a half-court gym and provides a safe location for children to exercise and participate in after-school activities. The preschool wing, funded and supported by the Rosen Foundation, has 24 classrooms and can accommodate up to 288 children. TLC designed a group of cylindrical LED light displays to create a fun atmosphere in the play area.The University of Central Florida (UCF) and Valencia College collaborated to offer a teacher internship program for their students at the community school. UCF also administers a health clinic on the school's campus.
TLC coordinated with OCPS, third parties and the power company to replace overhead cables with off-site underground cables. To meet the cooling needs of the campus, TLC designed a chilled water central plant that has two 300-ton air-cooled chillers with two variable primary chilled water pumps. Chilled water air handling units with variable air volume terminal units and electric heat allow for individual temperature control of each classroom. Bipolar ionization technology is used to provide clean air by reducing the spread of odors, bacteria, mold and other contaminants.