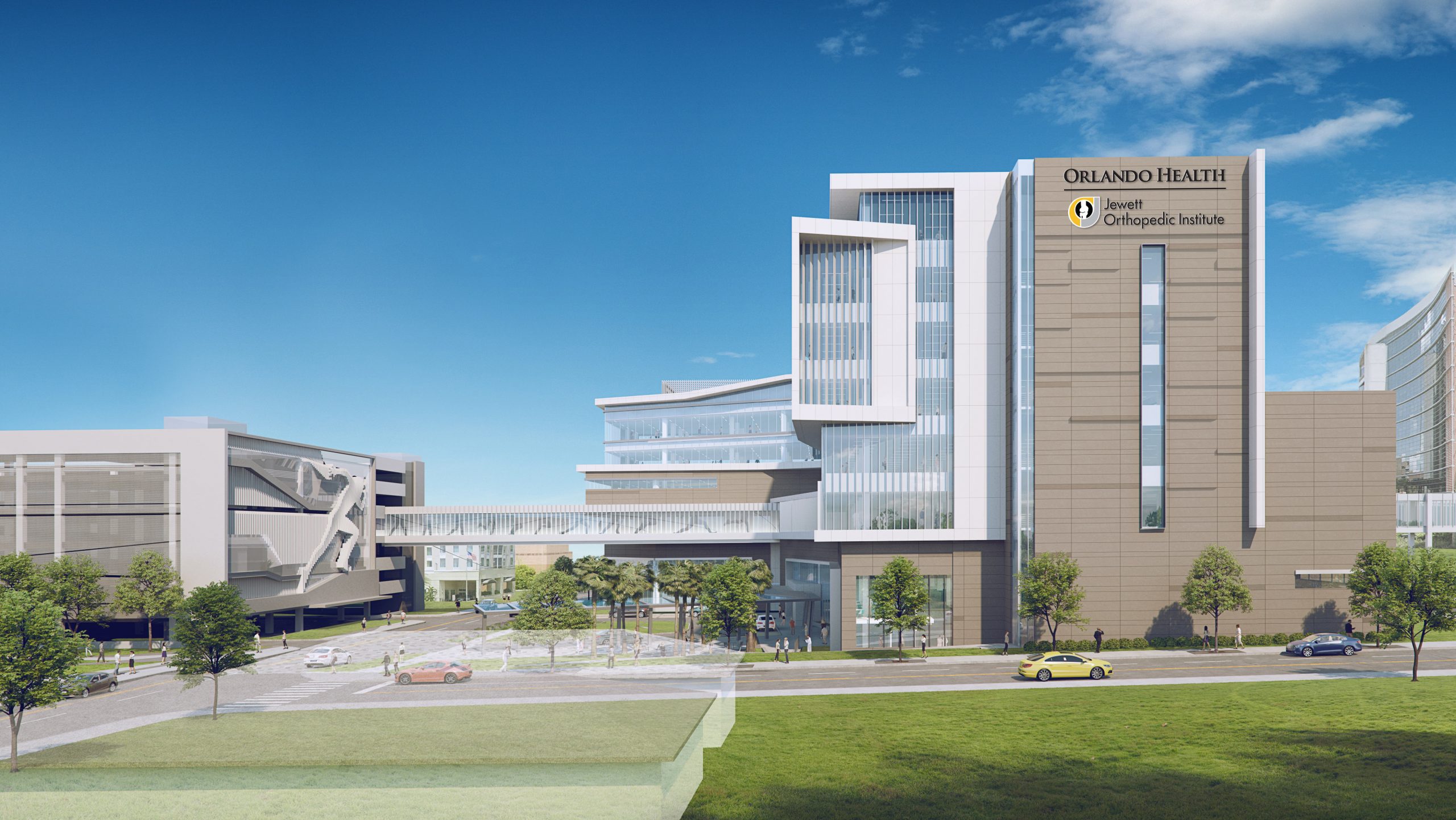 Image Courtesy: EYP
Overview
According to the American Academy of Orthopedic Surgeons, the number of hip and knee replacements in the United States is projected to increase by more than 170% in the next ten years. With the acquisition of a major central Florida orthopedic practice, Orlando Health has created a new institute to act upon this increase in demand and is dedicating a large portion of their campus to it.
A new eight-story orthopedic hospital will offer hotel-style concierge services and a diagnostic center that provides immediate lab and imaging results. The hospital facility features 10 virtually connected ORs, 16 PACU bays, 18 open pre-opp bays, 10 Stage II recovery bays, three floors of 25 inpatient med/surg beds each, support spaces, offices, central sterile processing, satellite pharmacy, and shell space for a future auditorium, conference rooms, residents space, a bio-skills lab and mini CEP.
Features
The adjoining seven-story building houses an ambulatory surgery center on the second and third floors providing minor procedures rooms, 12 ORs and additional spaces. The other five floors serve as a medical office building, housing registration, pharmacy, cafe, imaging, exam rooms, procedure and cast rooms, plus two x-rays areas and a large rehabilitation gym.
Two pedestrian walkways connect the second floor of the ambulatory surgery center to the parking garage and main Orlando Regional Medical Center.