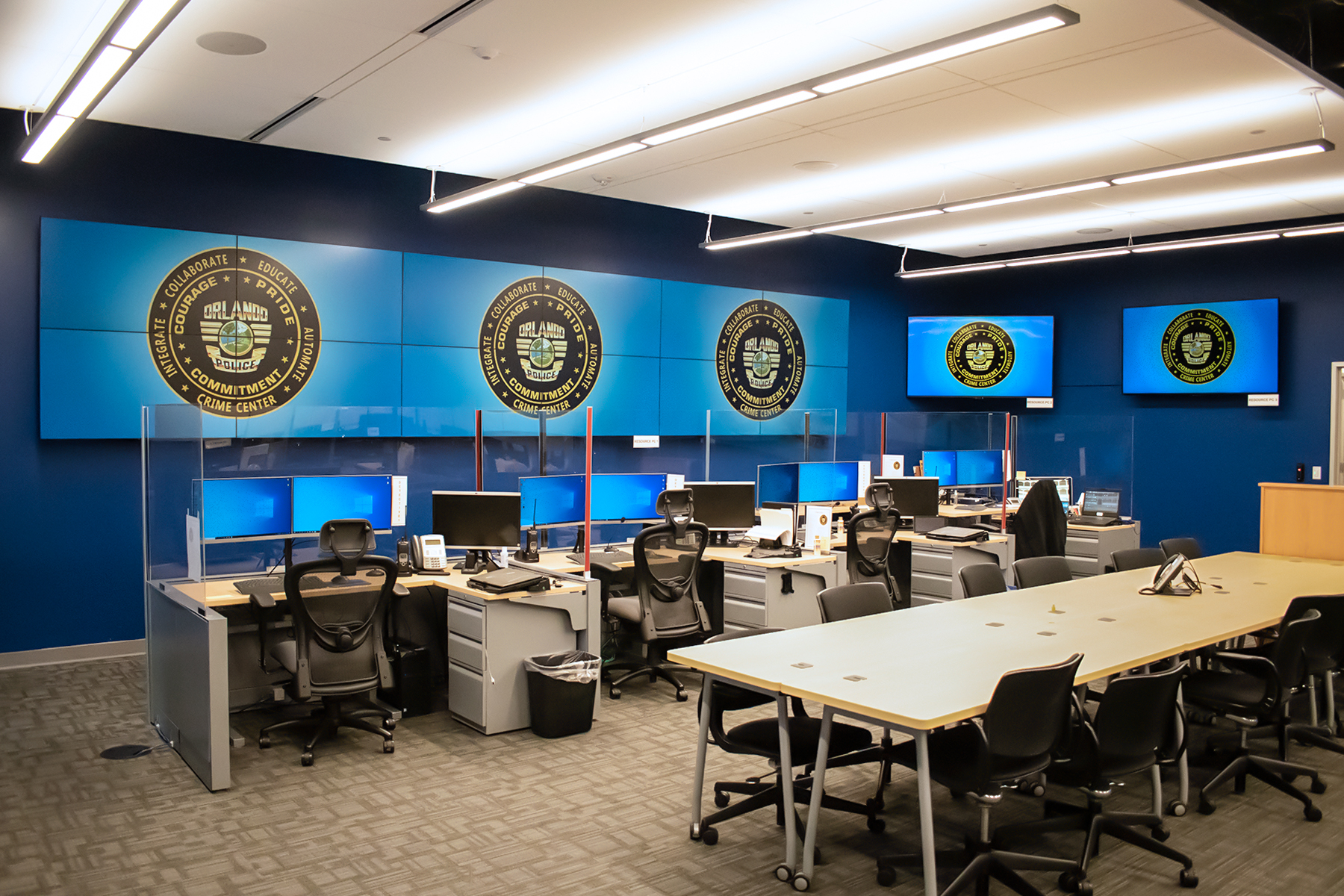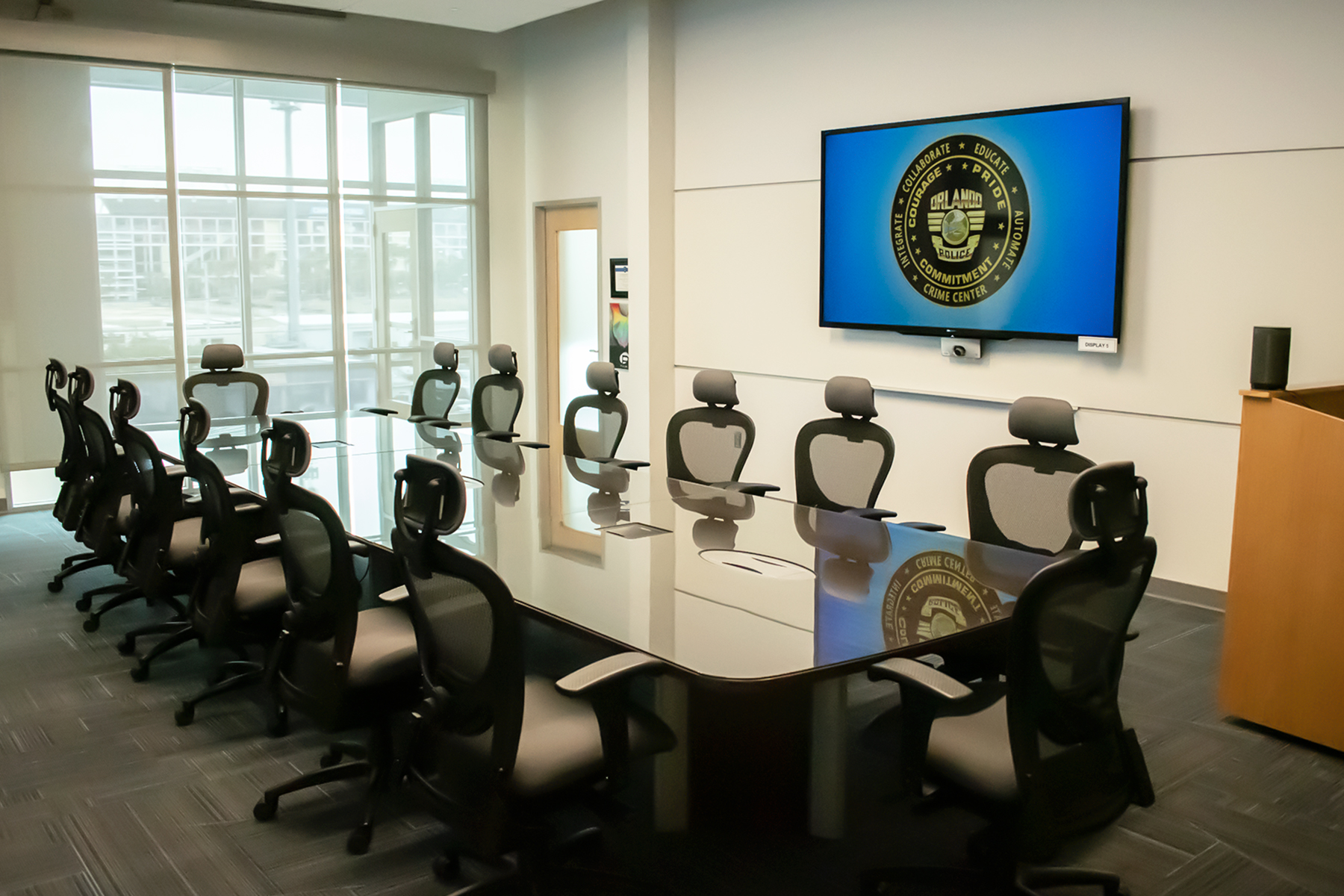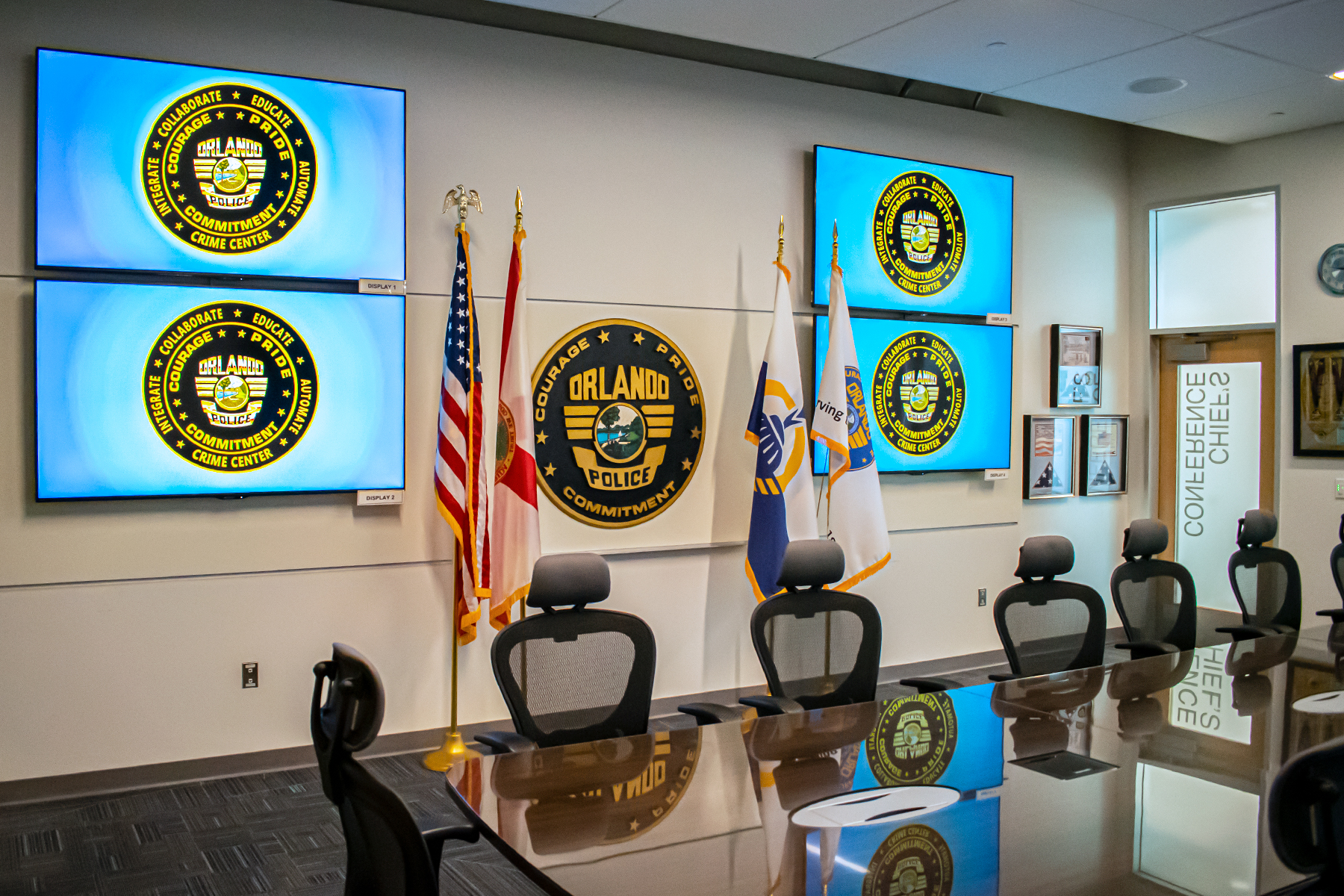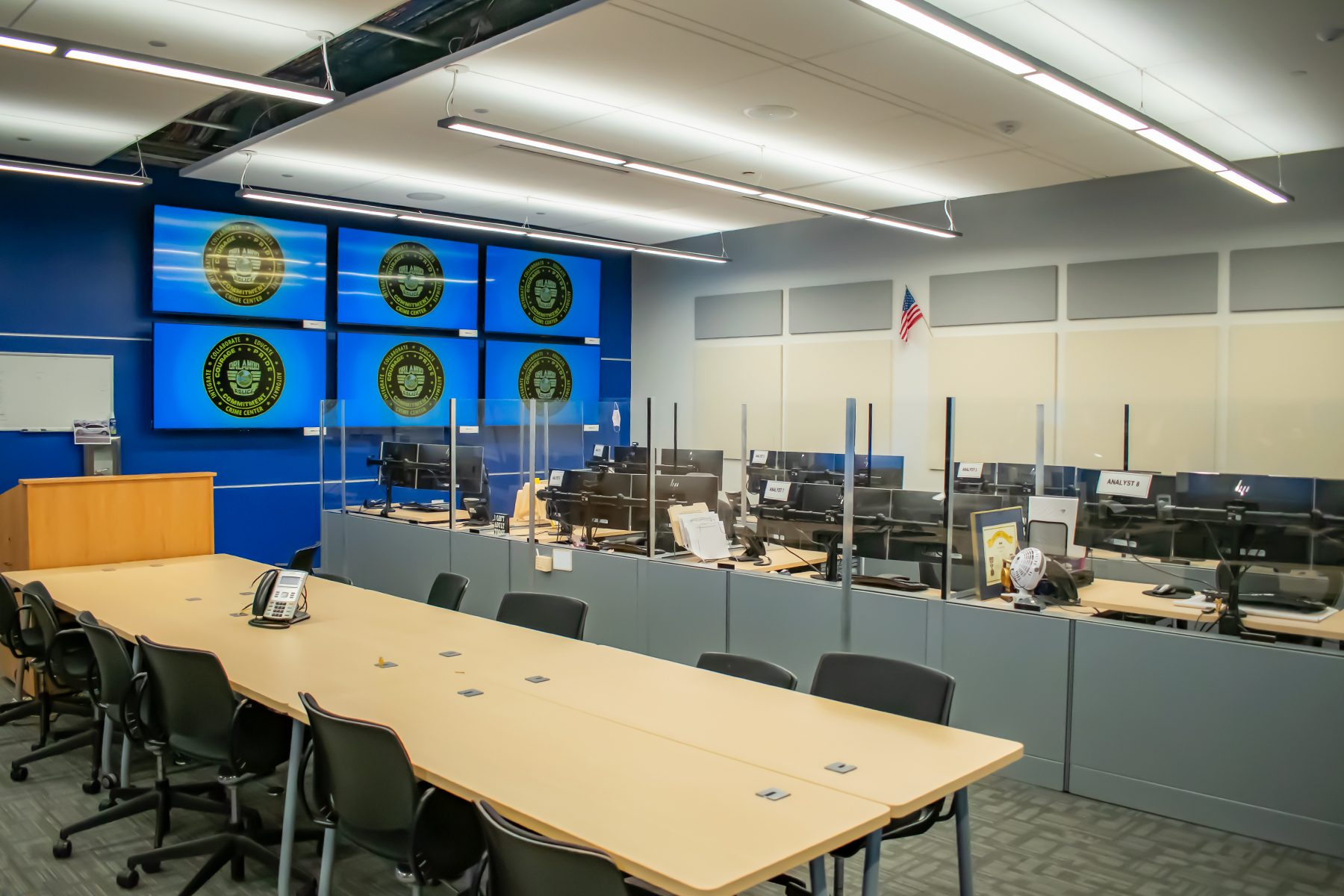 Overview
Audio/visual modifications to the Real Time Crime Center (RTCC) on the third floor of the Orlando Police Headquarters include the installation of two video walls, and the relocation of nine wall-mounted monitors. These adjustments help the force fight and prevent crime in Orlando, using technology and proactive measures. The crime center uses camera feeds and police records to give officers vital information about a scene before they respond to it, better preparing them.
An approved $300,000 budget affords the placement of citywide cameras with crime prevention and real-time response in mind. These cameras, in conjunction with the center modifications, can help the department determine where to effectively place patrols with a quicker response time, using predictive technology. Orlando Police hopes these improvements will help them catch crime on camera and eventually study trends and prevent future crime.
Features
With safety protocols observed, work on this important project continued through the Covid-19 pandemic and was completed in a timely manner with no reported incidents of Corona virus due to the construction team's commitment to protect the Orlando Police Department's Officers.
The system utilizes the full suite of technologies located within the Crestron NVX platform. The video streaming and switching capability allows any of the eight analyst stations and four detective stations to stream their video to any of the monitors located throughout the room.
The video walls themselves display content from a bank of computers located in the adjacent server room. These computers link to license plate readers, interagency camera systems, active tracking of officer locations, as well as the multiple camera feeds from across the city. An additional element is the integration of the chief's conference room to the Realtime Crime Center AV system. This provides a dedicated space for command control with access to the same resources as the crime center.