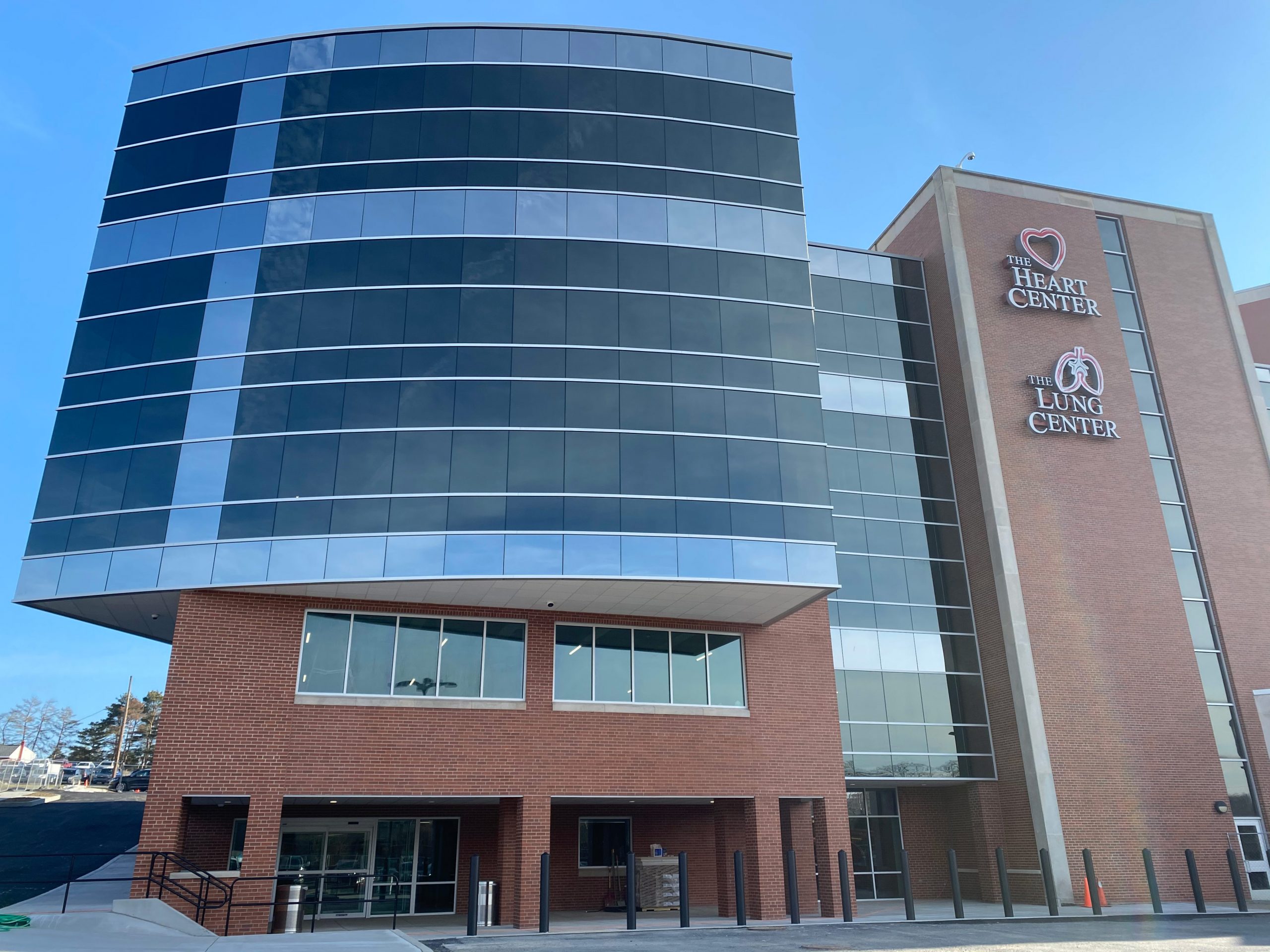 Overview
Part of a $111 million master facilities plan aimed at enhancing access to critical services and advanced care for the residents of Pennsylvania, the Penn Highlands Healthcare West Campus Annex Addition is a new five-story annex addition to the Penn Highlands DuBois hospital.
Features
A new expansive commercial kitchen provides for the hospital patients, staff and visitors. A large two-story atrium and cafeteria are on the main floor, with four floors above. The annex offers an ICU with new physicians' lounge, administrative area, and conference/meeting rooms. The second floor contains a separate entrance as well as access to parking.
The only NICU in the area was expanded to provide greater capacity. Shell space on the third floor provides for a future expansion of the Maternal and Child Center Maternity Department. The third floor also allows for the expansion of the region's only Neonatal Intensive Care Unit.
In addition to a surgery center on the fourth floor, a new ambulatory surgery center has been added to provide for outpatient surgical procedures. It has a separate recovery area, pre- and post-surgery area, as well as operating rooms, along with a dedicated waiting room. Shell space on the fifth floor accommodates future expansion of the heart center and cardiology services. Current cardiopulmonary services, treatment, monitoring and post-procedure rehabilitation are also being expanded.