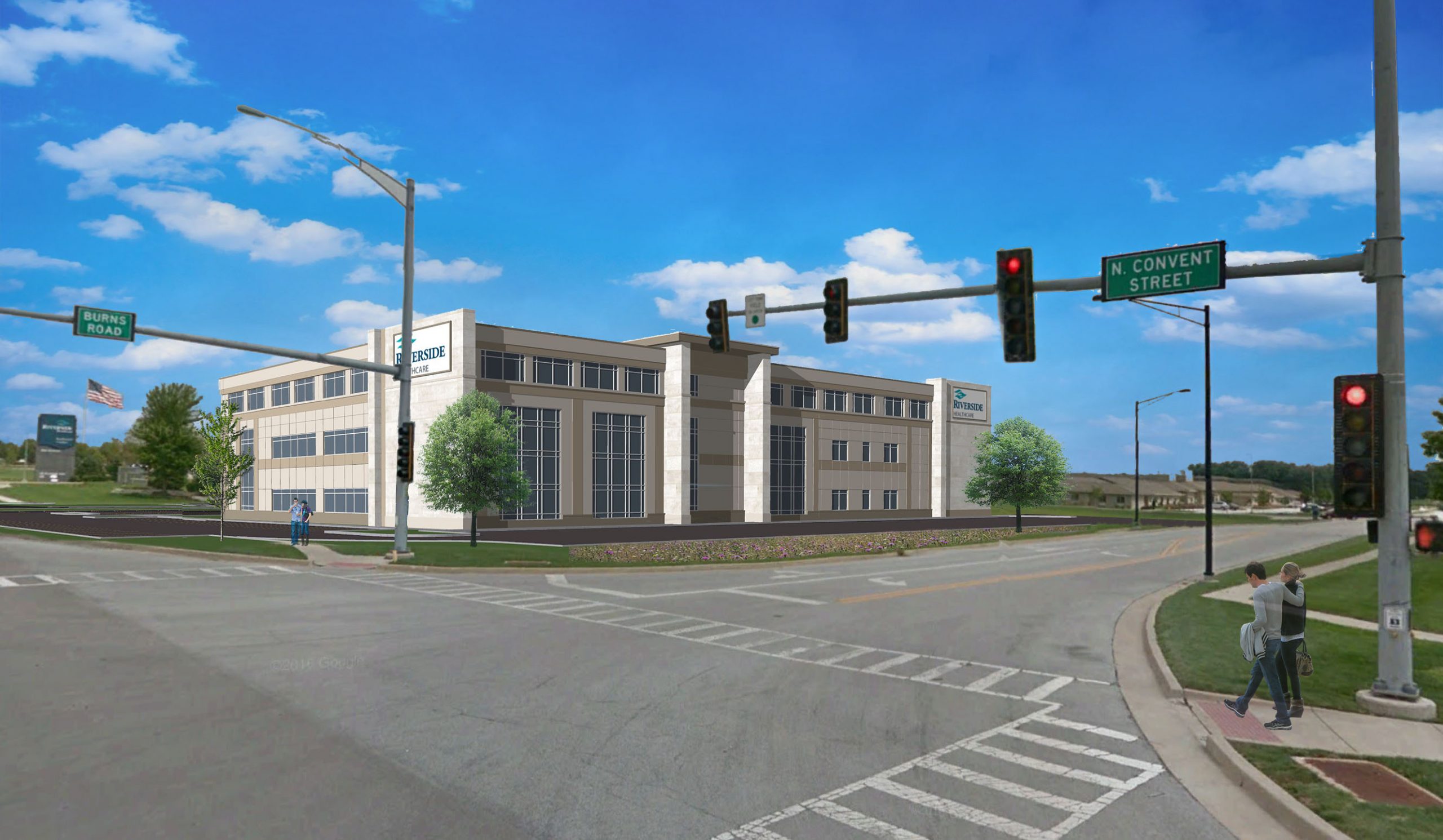 Image Courtesy: Jensen & Halstead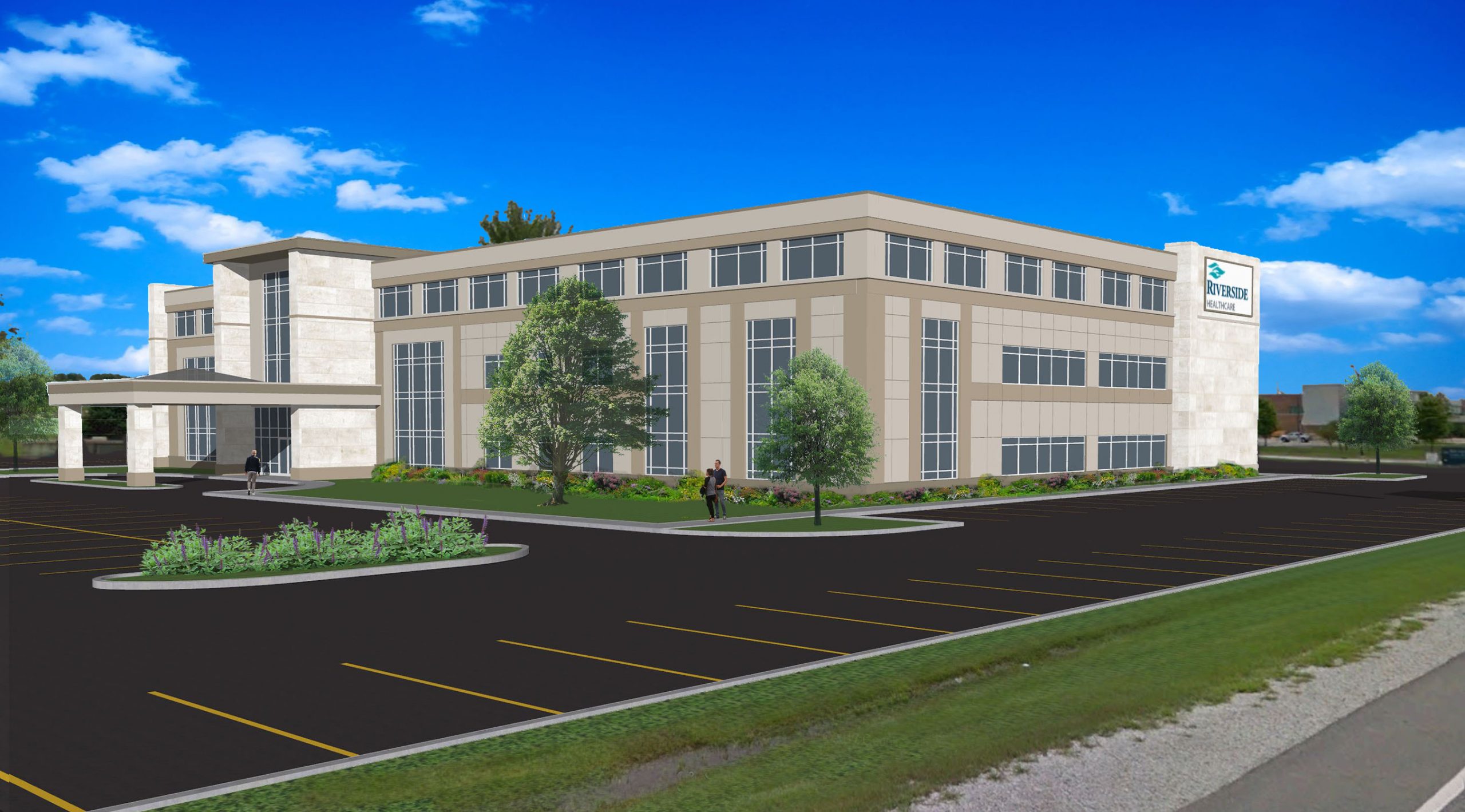 Image Courtesy: Jensen & Halstead
Overview
With a continued commitment to the health of their communities, Riverside Healthcare has practiced aggressive recruitment, bringing many talented physicians to the area and consequently creating a shortage of space on the main campus in Kankakee and in Bourbonnais. This issue prompted the design of a new three-story medical office / clinical building on the Bourbonnais campus with shell space for future expansion on the third floor and a capacity for 20 providers.
Features
Keeping up with healthcare trends, the campus offers the latest innovations in a welcoming environment, placing the new facility alongside the Riverside Cancer Institute, an outpatient ambulatory surgery center, a medically-based wellness center, the Riverside Women's Diagnostic Center, and the Riverside Health Fitness Center.
In addition to physician offices, the facility includes diagnostic imaging and occupational therapy areas. There are also staff lounges and exam, treatment, procedure, cast, and conference rooms. The third floor includes shell space for future build-outs.
Building systems incorporate central VAV roof top units, a hydronic heating system, and an electrical distribution system prepped to accommodate a future ambulatory surgery center.
Technology components encompass a spectrum of needs, including a security alarm system, an audio-visual system, digital signage, CCTV system, and a Distributed Antenna System (DAS).