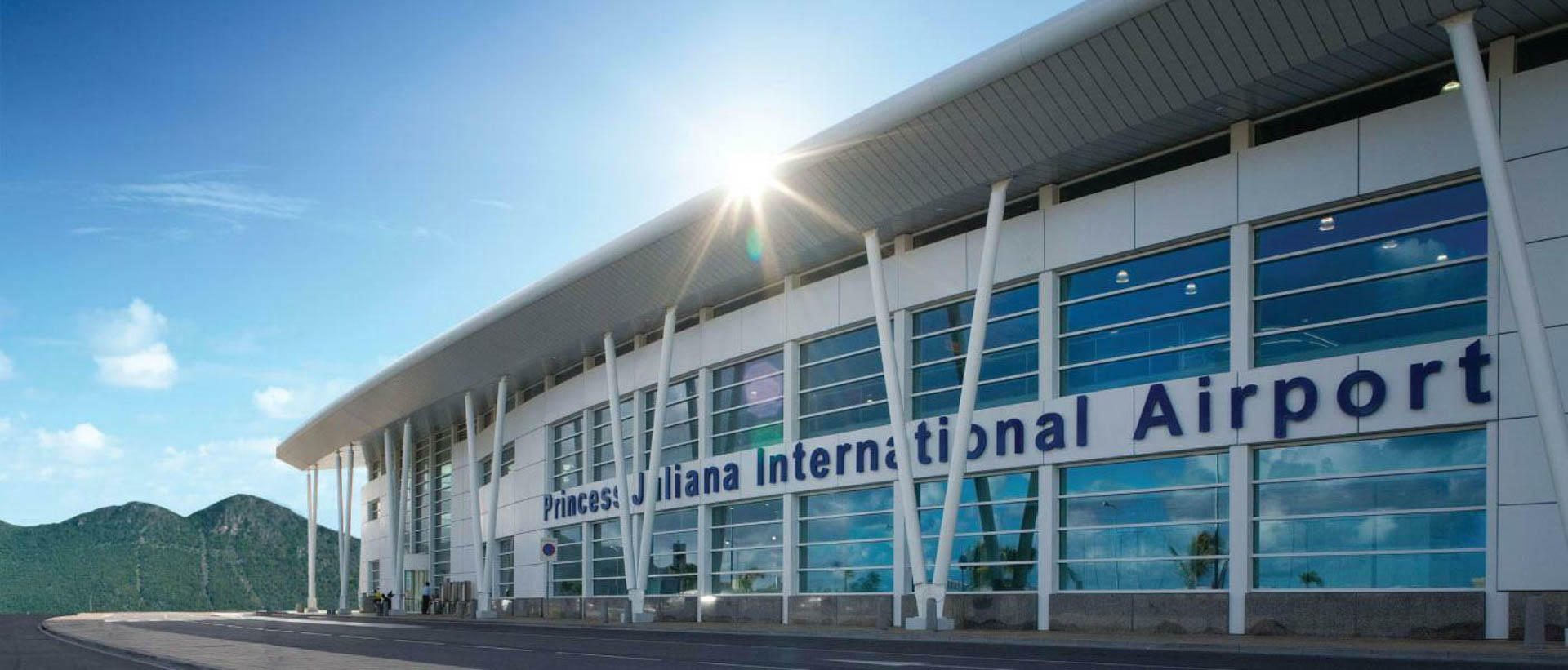 Image Courtesy: Corgan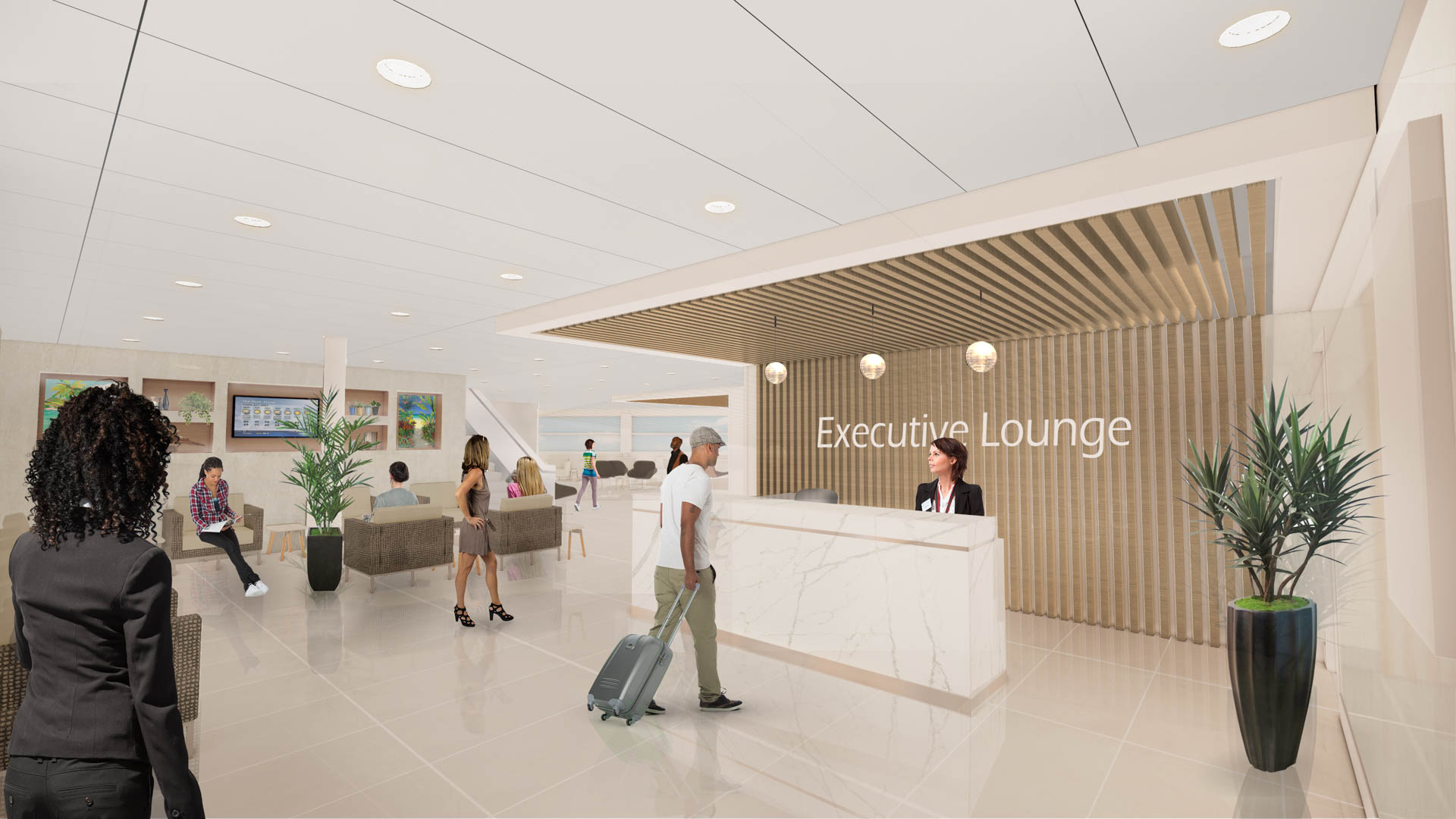 Image Courtesy: Corgan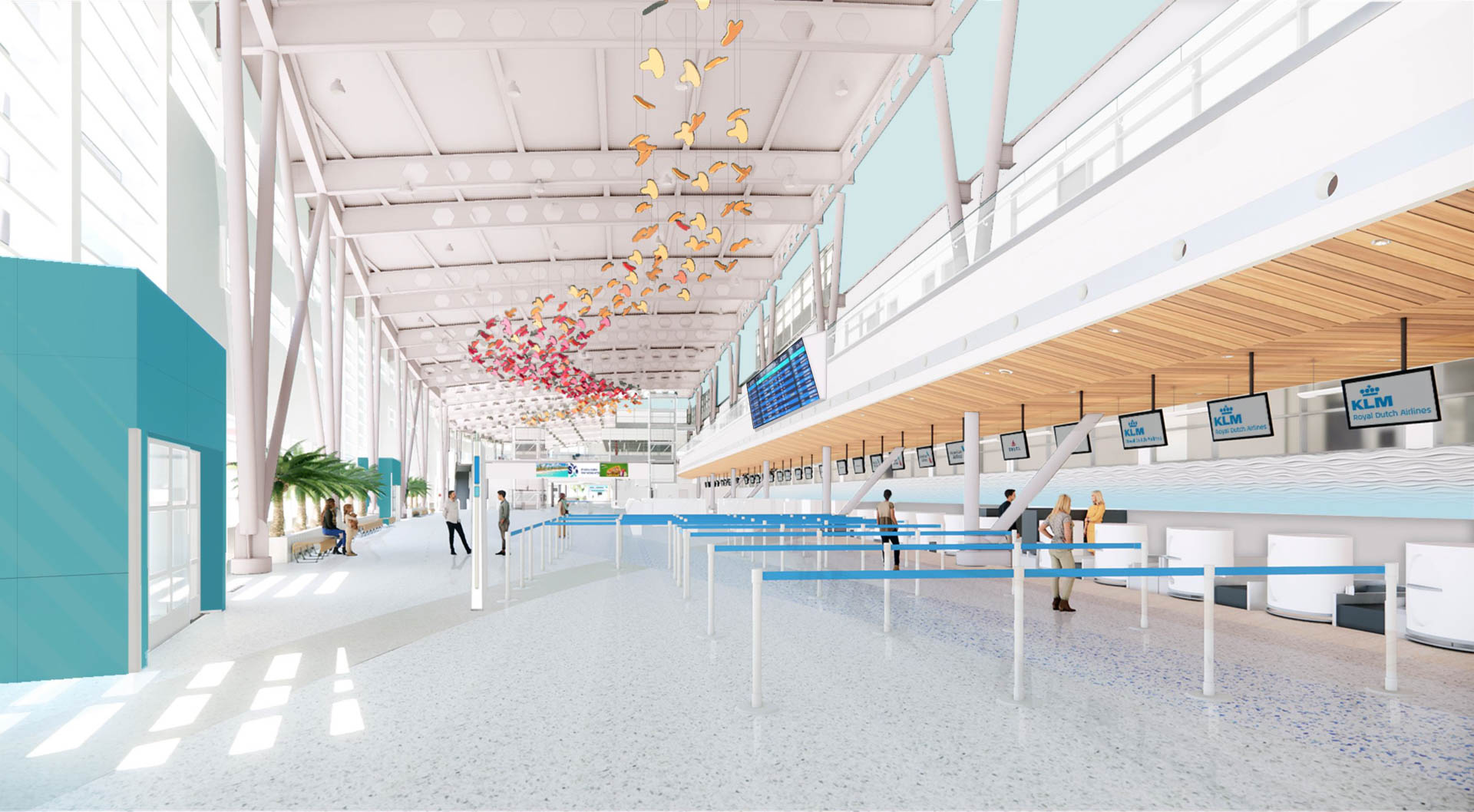 Image Courtesy: Corgan
Overview
On September 6, 2017, the Princess Juliana International Airport (SXM) terminal building suffered significant damage when Hurricane Irma struck the island as a Category 5 hurricane. Ten days later, the already compromised infrastructure was further damaged by Hurricane Maria.
The project includes four jet gates, nine ground loaded gates, and a two-level terminal approximately 100,000 sf in size.
Features
TLC provided technology design services for a new replacement international terminal building. TLC designed the following systems: Advanced Visual Docking Guidance System (AVDGS), Electronic Visual Information Display Systems (EVIDS), Common Use Passenger Processing Systems (CUPPS), Visual Paging, Public Address, Digital Signage, Master Antenna Televisions (MATV), Voice and Data Network, Premise Distribution System (PDS), Wi-Fi, Audio Surveillance, Access Control System (ACS), Video Surveillance, and Intercom.