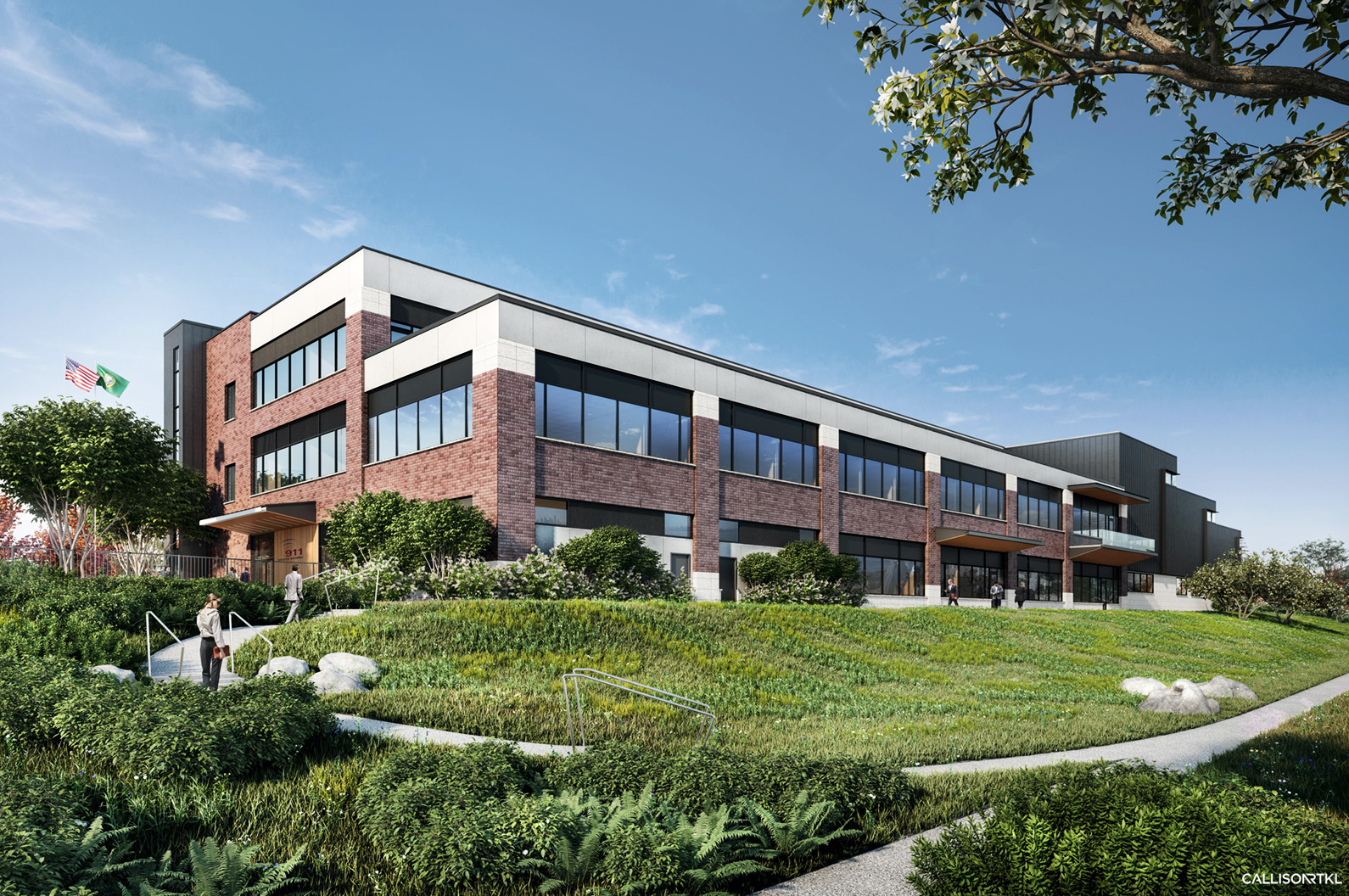 Image Courtesy: CRTKL
Overview
Bringing together 38 regional agencies to plan and develop a new public safety facility to better serve the region required years of planning; TLC has been engaged consistently through the process. The center includes two buildings which house the 911 center, police and fire emergency dispatch, operations, administration and parking for employees and visitors.
With 86 dispatch positions, it is one of the largest dispatch centers in the country. Voice-data design includes 16 drops per station. TLC determined the most feasible option was to run the cable through the low profile raised floor, while remaining within the NEC fill requirements and meeting the owner's serviceability requirements. To assure accuracy during this process, TLC developed shop drawing level spreadsheets tracking individual drops.
Features
TLC provided a comprehensive audio-visual, voice-data, and security design and is extensively supporting the owner during construction by coordinating closely with the electrical contractor, structured cabling installer, flooring installer, and furniture vendor. The building was designed with a full NVX system capable of routing any signal to any display in the building. The security system is by Genetec, along with all sub-systems that tie into that system. TLC continues to have open and consistent communication with our partners at Motorola to satisfy ever growing requirements.
The backup building office space and adjacent storage were converted to a combined UPS batter room. A new N+1 cooling system was designed for the UPS room using DX wall mount split systems. Each split system is connected to emergency power to assure continuous operation through a power outage. A planned renovation of the existing building will add additional space and an upgrade of the HVAC system in the existing data center.
Construction began in September of 2019 and the facility is expected to be operational in mid-2022.