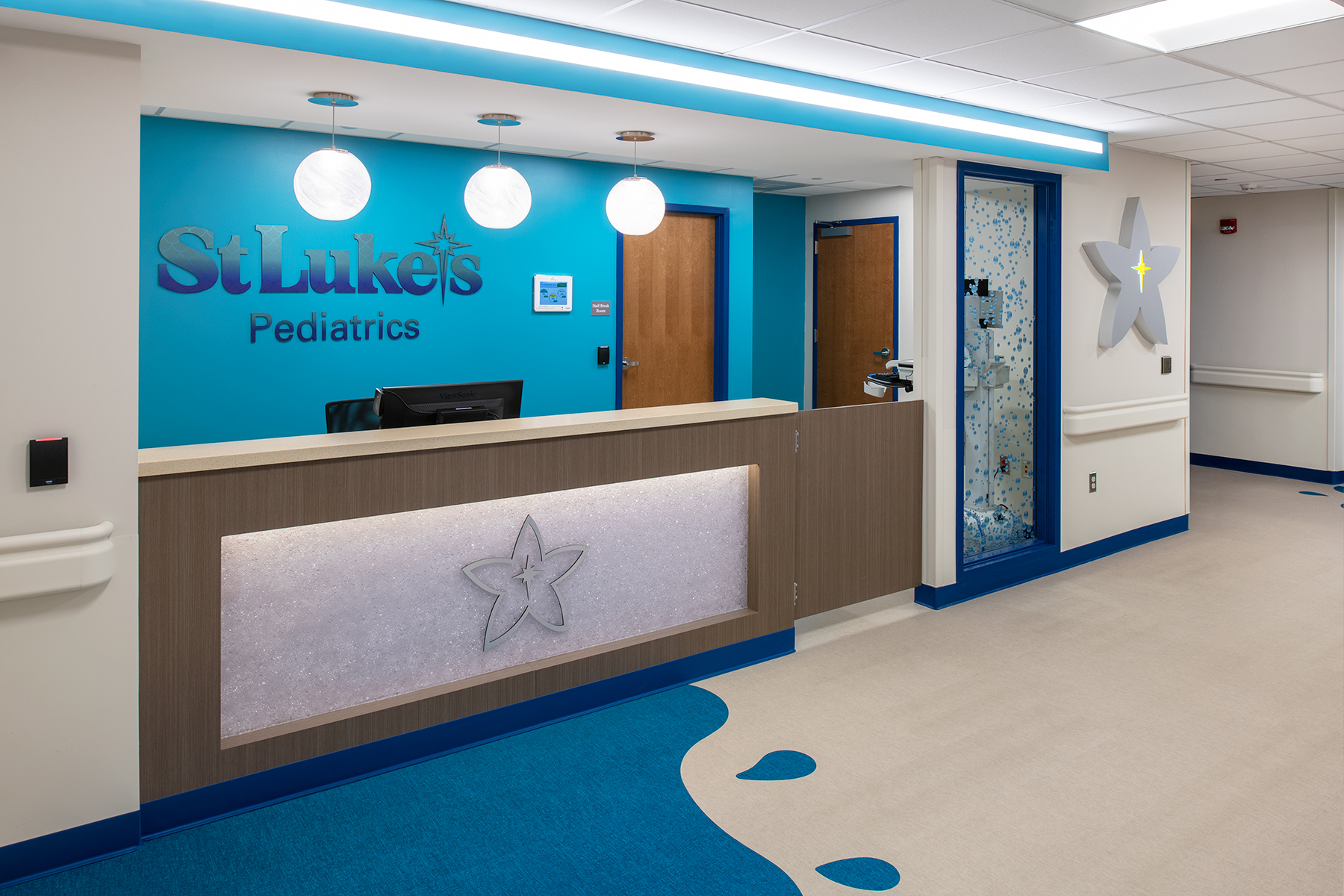 Image Courtesy: Steven Wolfe Photography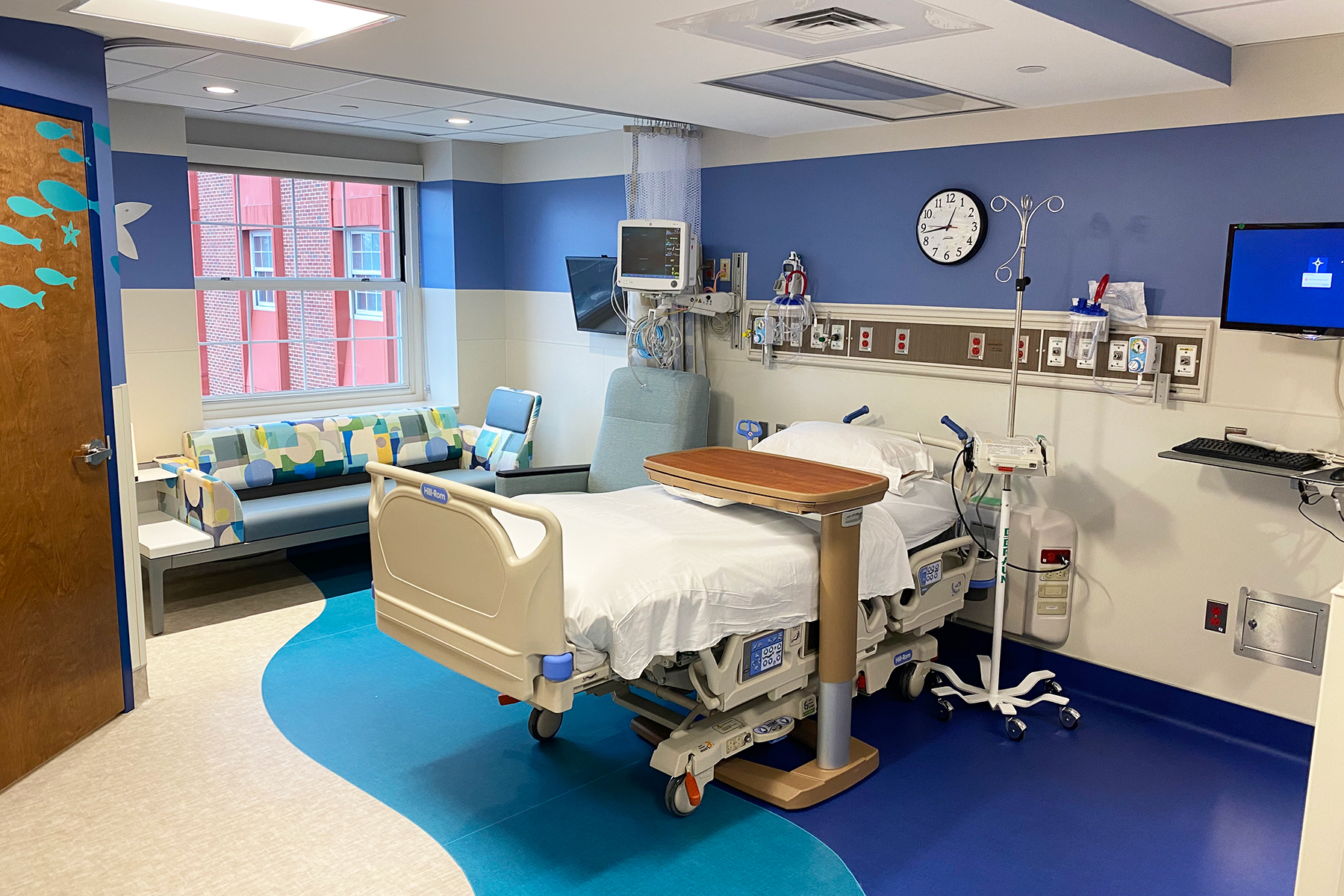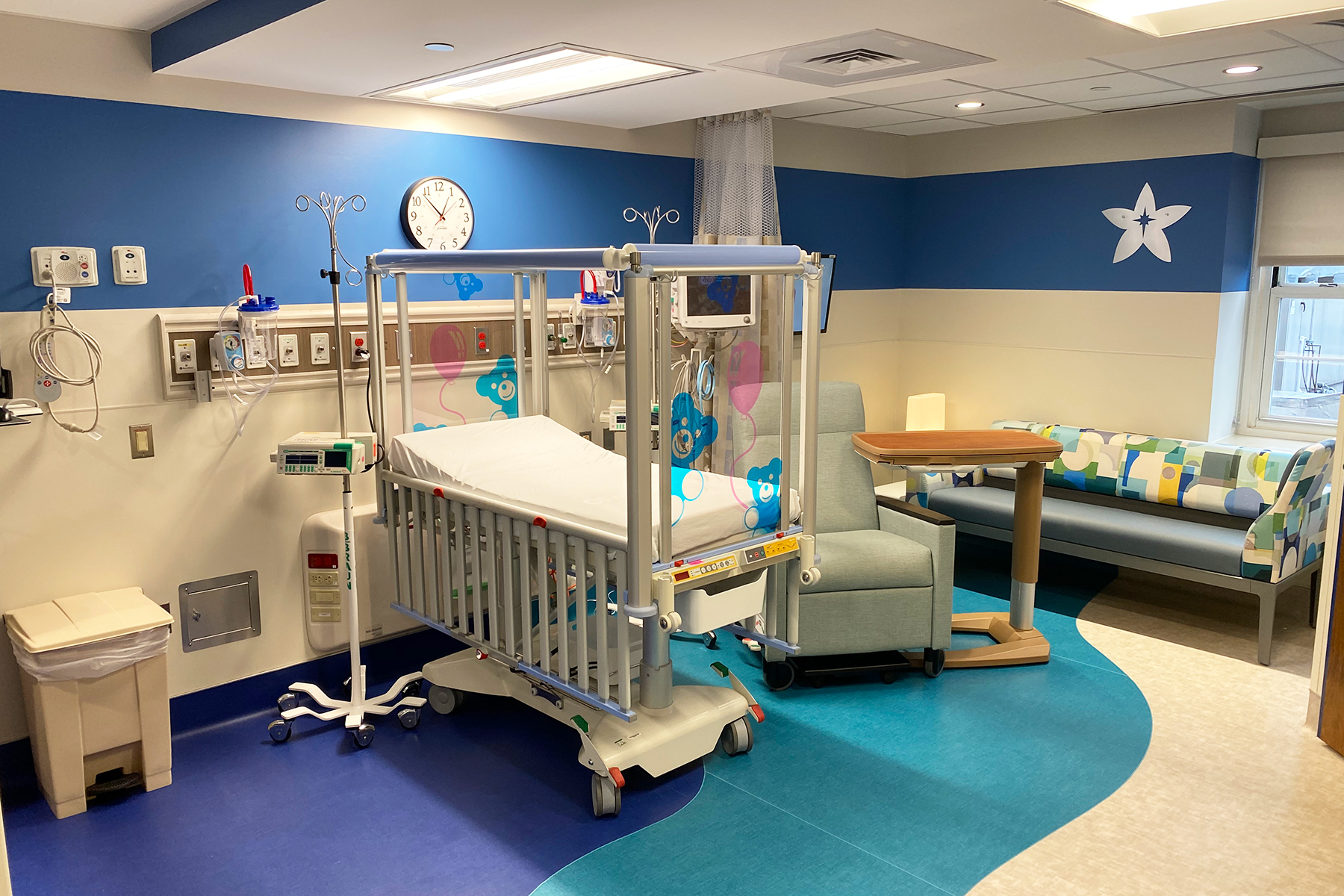 Overview
St. Luke's University Health Network renovated 16,000 sf of space at St. Luke's University Hospital – Bethlehem to create a new Pediatric Intensive Care Unit. The PICU improves the quality of care for children throughout the surrounding region.
Located on the hospital's third floor, the state-of-the-art eight-bed PICU is a home away from home for sick children and their families. It has a 2:1 nurse to patient ratio with nursing stations located outside of each patient room to assure close patient monitoring.
Features
Each private room is spacious with a variety of amenities such as TVs with video game connectivity, extra charging ports, color-changing lights, and a refrigerator, making extended stays easier. There is also a sleeper sofa, private bathroom with shower, and washer and dryer in each room for added convenience.
The PICU is part of the hospital network's major expansion effort to improve pediatric health care in the community.