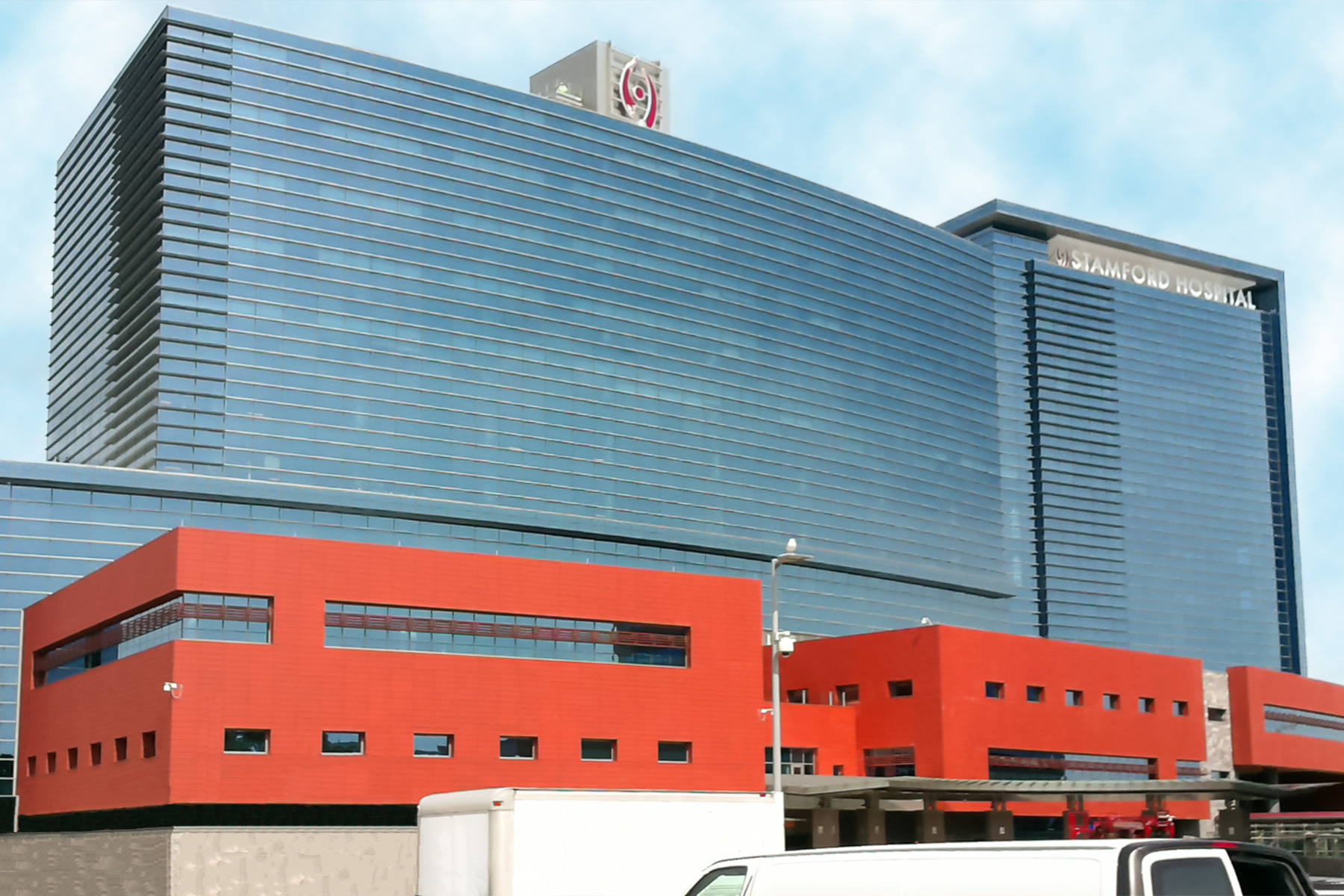 Overview
Expanded to include 180 all-private rooms, Stamford Hospital offers the latest advancements in medical technology. It houses an emergency department with 48 beds, cardiac care unit, rooftop helicopter landing pad and an emergency behavioral health unit, along with a dedicated pediatric emergency department.
The steel-framed building has an underground pedestrian utility tunnel connecting it to the new 33,200 sf central energy plant, which houses five 1000-ton chillers, primary pumps for each chiller, five secondary chilled water pumps and condenser water pumps for each of the five 1000-ton cooling towers.
Features
As the commissioning authority, TLC monitored the installation of HVAC systems, air distribution systems, electrical systems and plumbing systems throughout the construction process to confirm that all access requirements were maintained and equipment connections were correctly installed. Functional performance testing began with the test and balance report review/ verification. HVAC functional performance testing included verification of the operation of the air distribution systems, control systems, HVAC systems, along with electrical, lighting, plumbing, and fire alarm smoke control interface with HVAC systems. The commissioning issues log and field reports were used to document commissioning issues. TLC field representatives tracked the resolution progress of each issue to assure successful installation and operation. The systems were tested in both summer and winter seasons to verify proper operation with fluctuating temperatures.