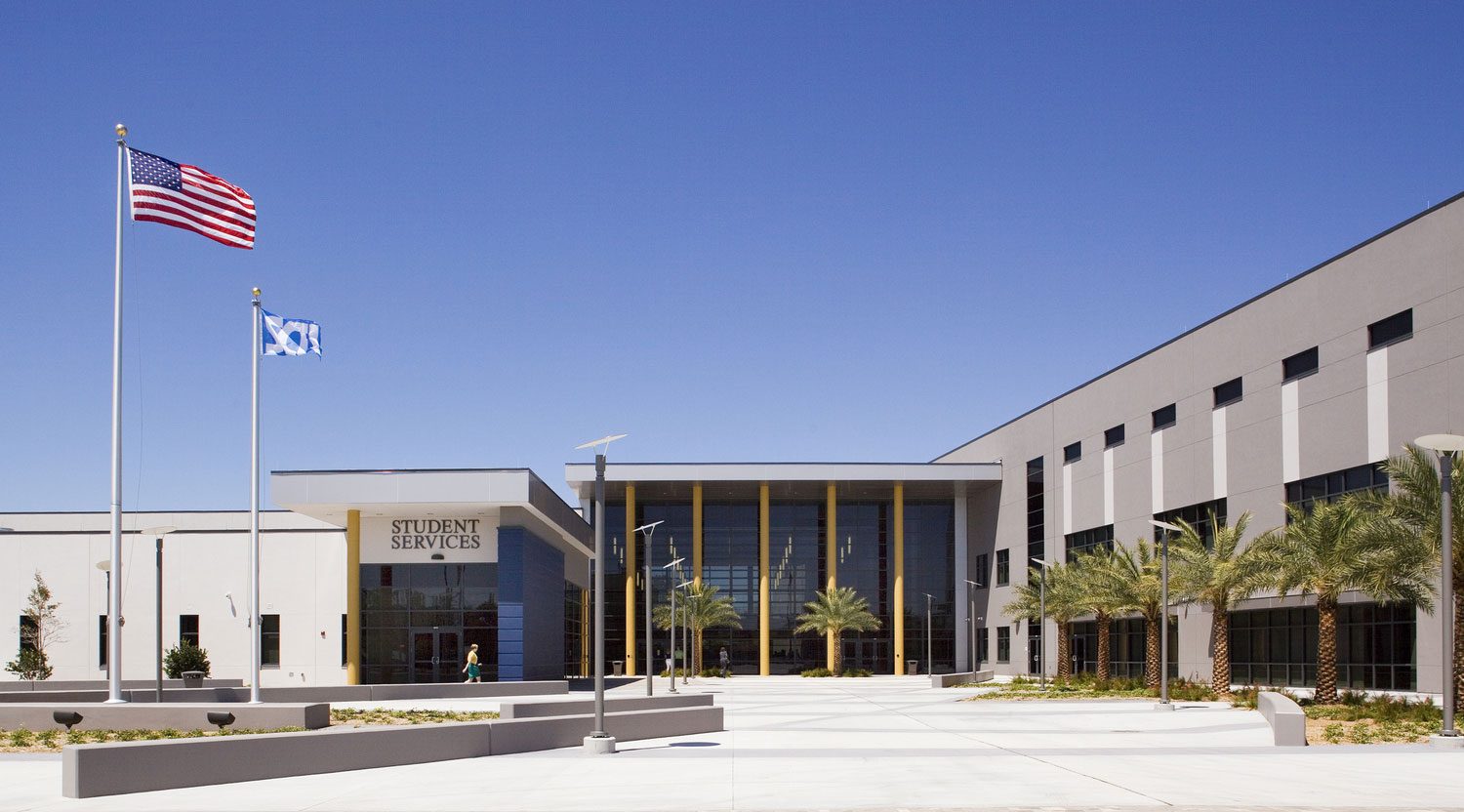 Image Courtesy: Chris Casler
Suncoast Polytechnical High School and Suncoast Technical College
Technical Institute
198,454 FT2
Workforce Training
72,176 FT2
Sarasota, FL, USA
Education / Restaurant & Retail
Mechanical, Electrical, Plumbing / Technology / Life Safety and Fire Protection
EN SE, Merit Award, 2011
FEFPA Architectural Showcase, 1st Place, 2013
Overview
Designed and constructed in three phases, Suncoast Technical College is one of the most comprehensive career and technical colleges in Florida. All buildings on the shared 75-acre campus were designed to be energy efficient, incorporate 21st century technology and provide students with training and education opportunities for their future careers.
Suncoast Polytechnical High School, the initial phase, provides 16 classrooms, science labs, technical/discovery labs and all support facilities necessary for a 600-student body of 11th and 12th graders. The high school building is two stories with a soaring entrance consisting of four, 30-foot tall concrete columns that lead into a 'forum' area with a second floor balcony that overlooks the main entry.
The second phase includes secondary and continuing education for both high school and adult education. The 198,454 square foot building consists of a two-story section and a three-story section connected by a large, open atrium.
The final phase includes workforce training facilities and teaching shops for automotive repair, cosmetology and construction training.
Features
A central plant houses the chilled-water loop and the heating, ventilation and air conditioning system for the entire campus.   The cooling plant has three 400-ton air cooled screw chillers that support a thermal energy storage system, shifting 1,325 peak ton-hours and subsequently reducing overall cooling expenses. This design improvement earned a rebate of more than $630,000 from the utility company and high praise from School Board staff.
A unique feature is the raised access floor that contains all the electrical and mechanical distribution systems, allowing for adaptability and further enhancing the concept of spatial flexibility and technology connectivity.
Additional sustainable features include energy efficient lighting with daylight sensors and the preservation of mature trees on site.  Wireless technology extends across the campus, offering students distance learning opportunities and connectivity to the world.