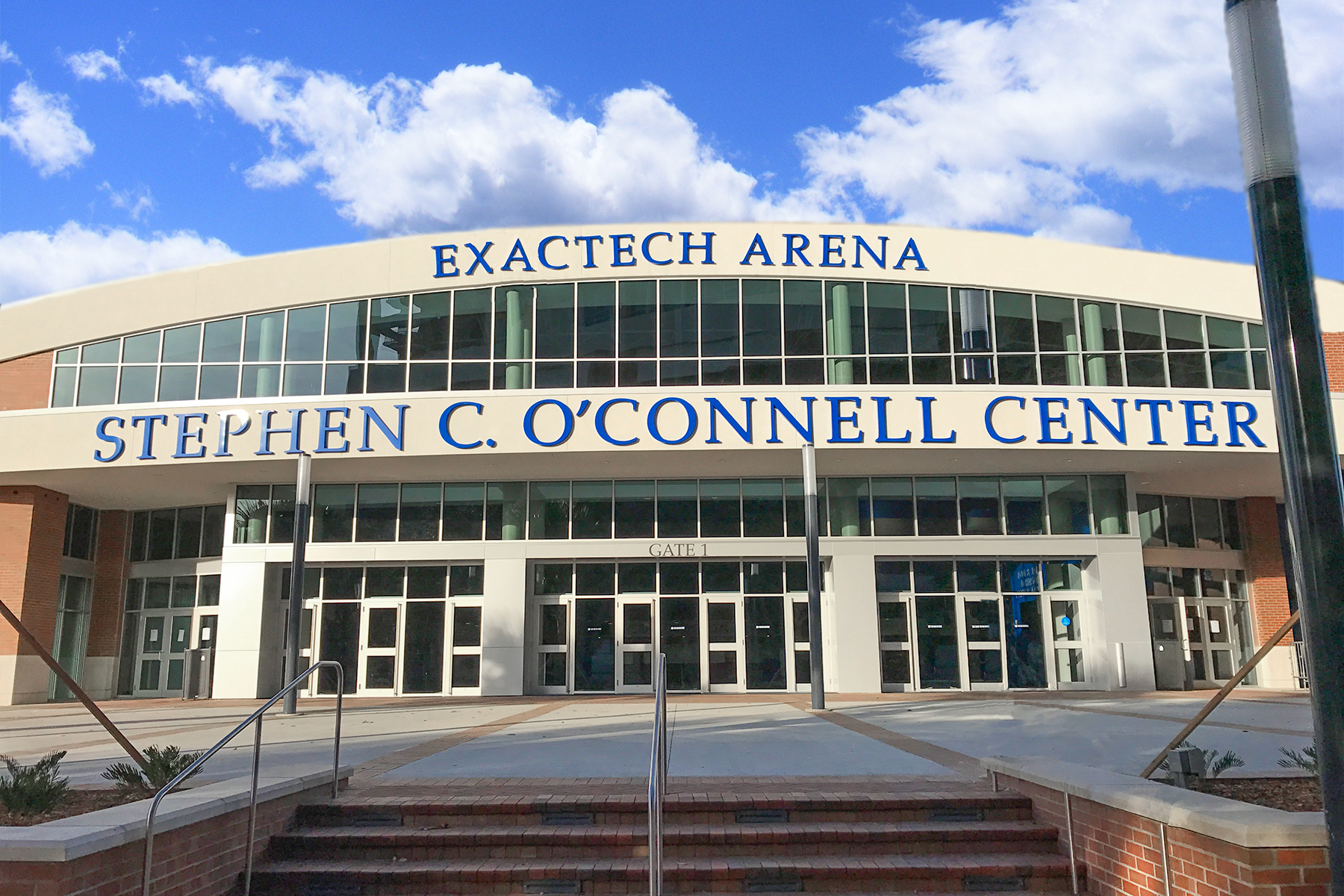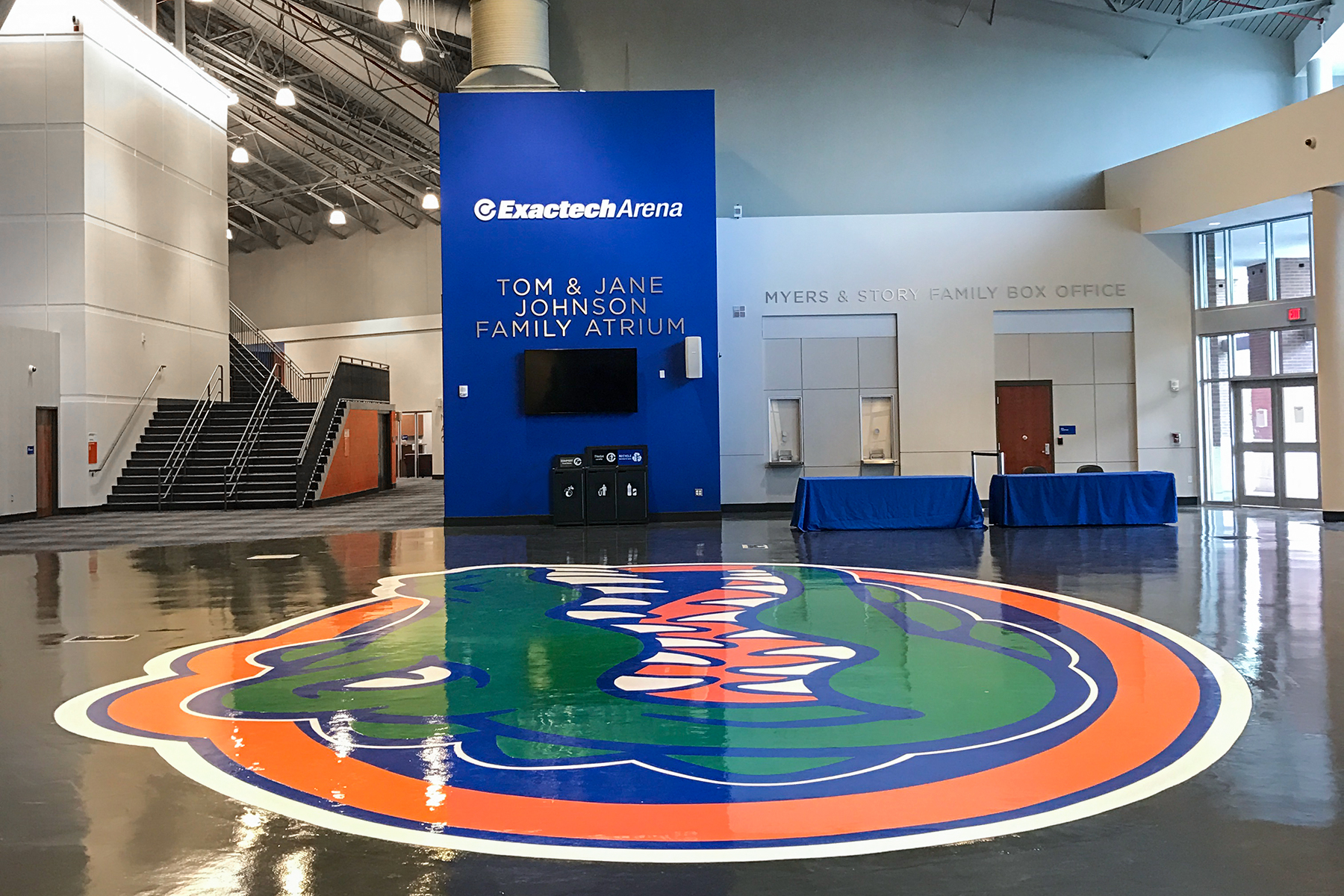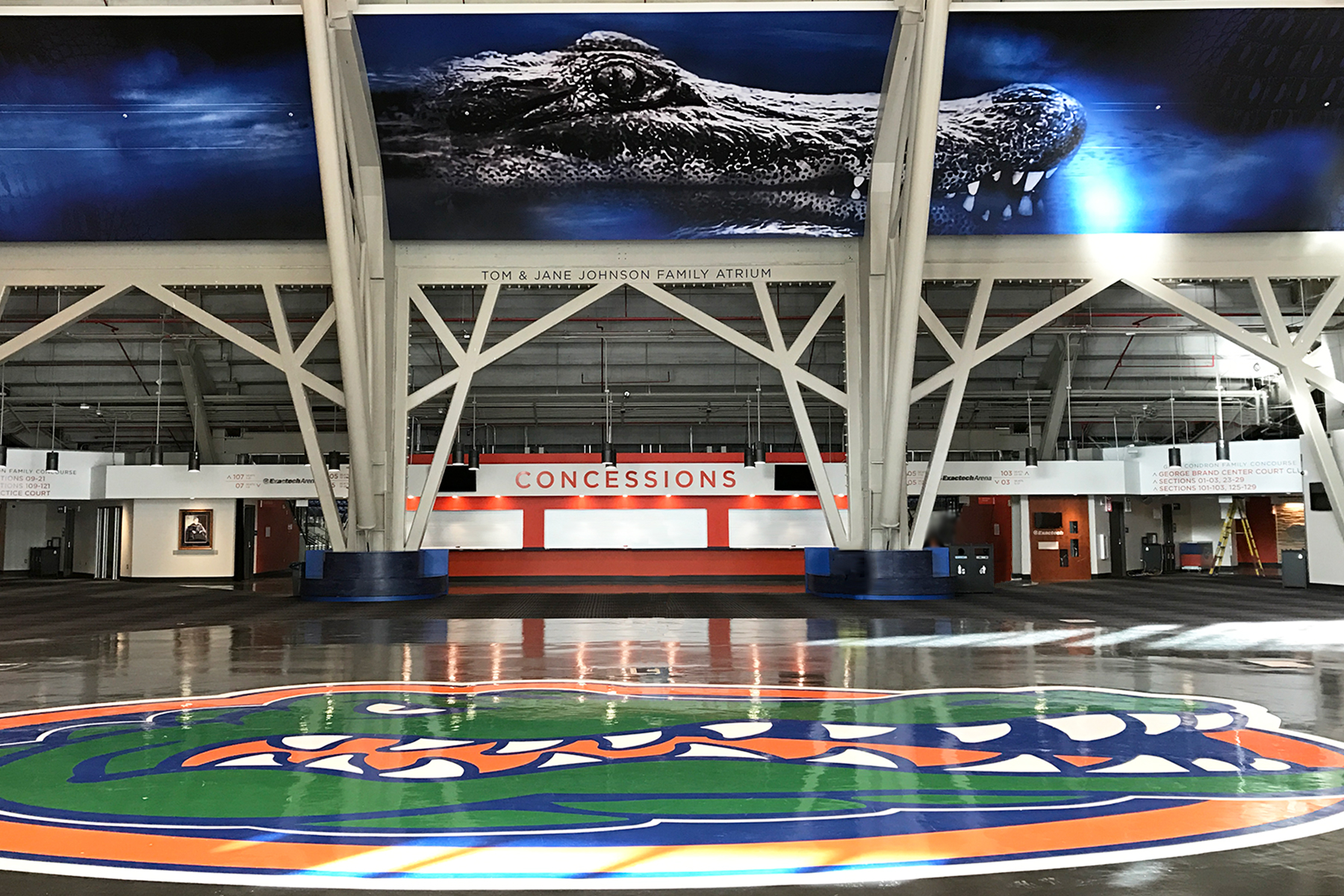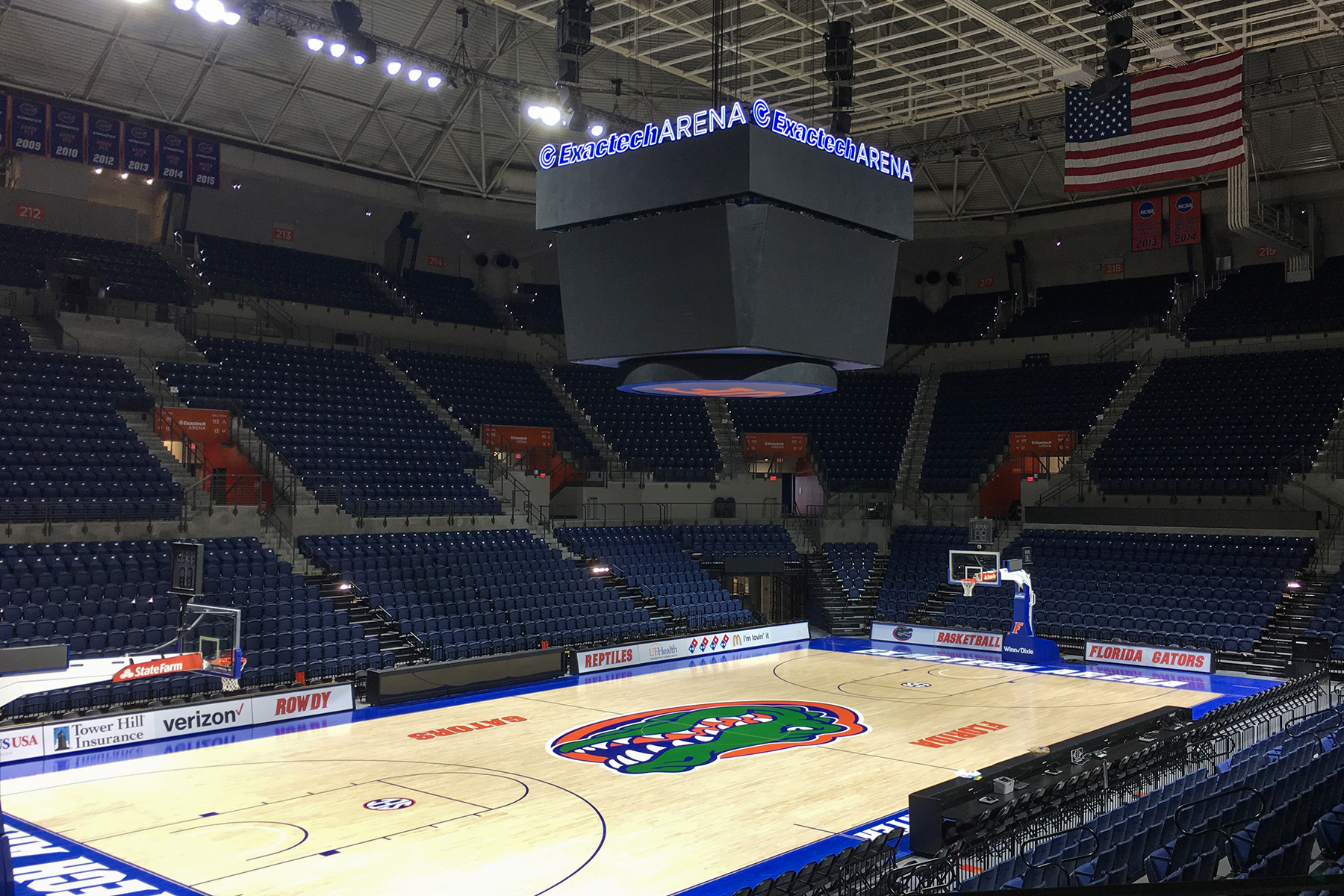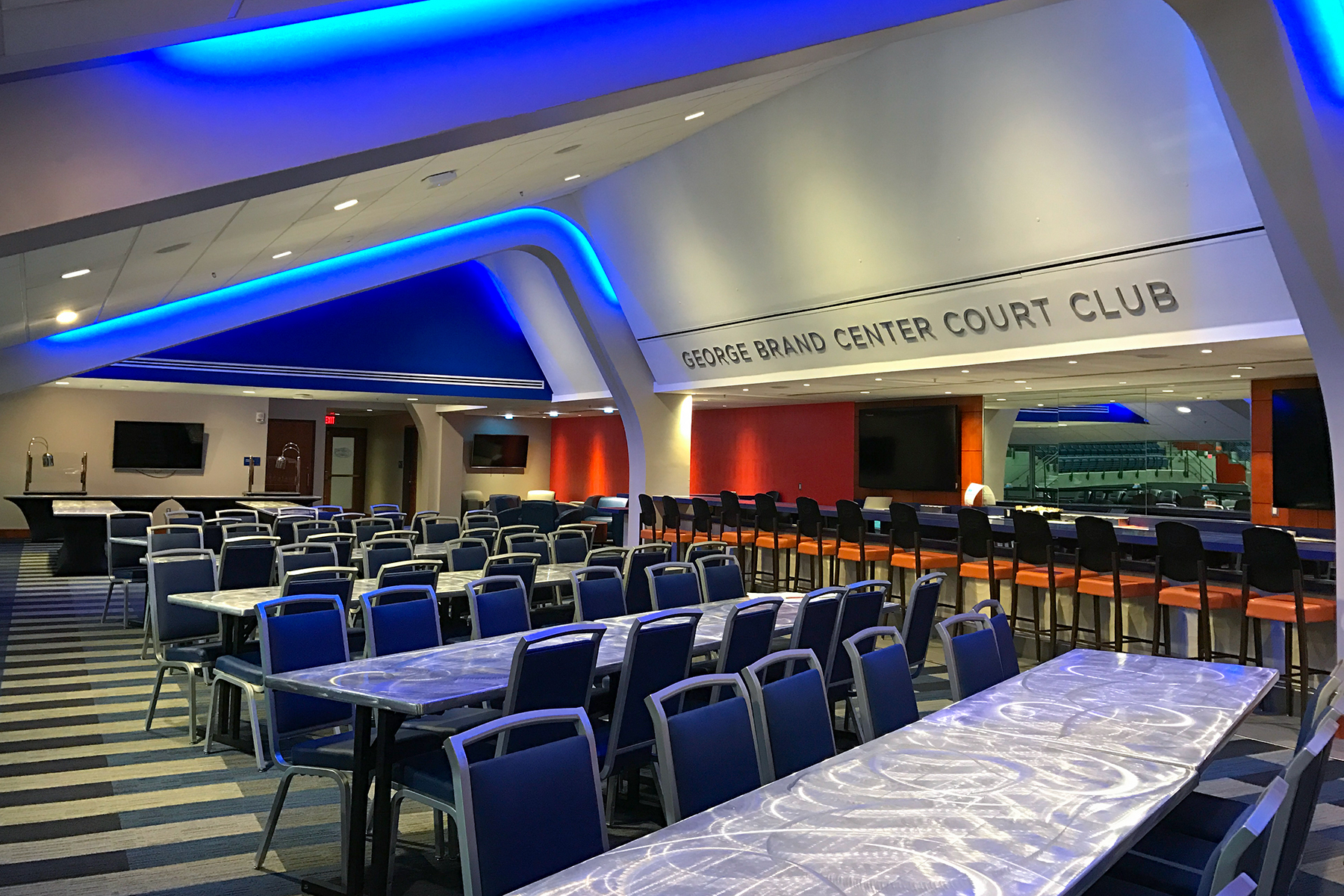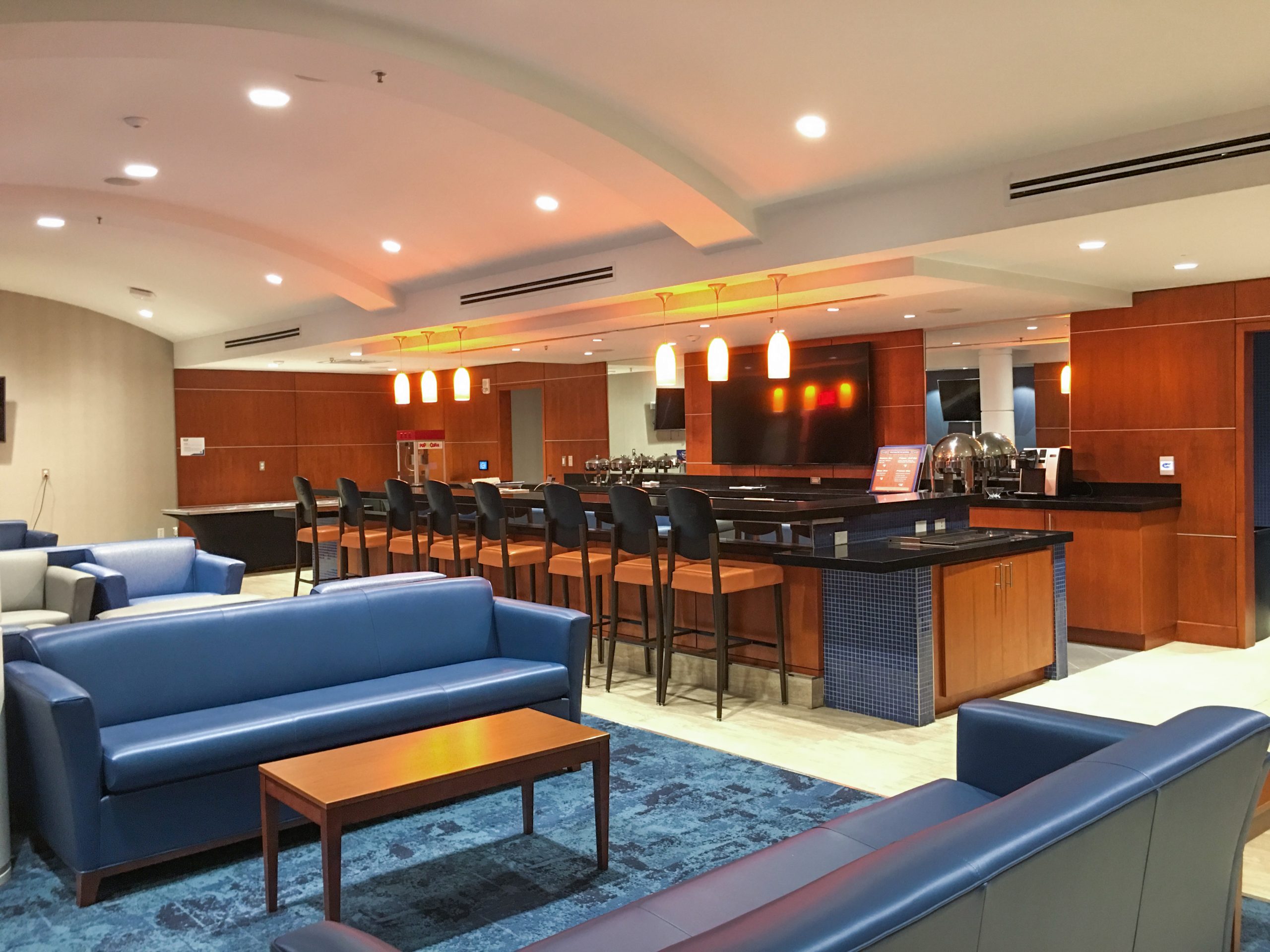 University of Florida Exactech Arena at the Stephen C. O'Connell Center
296,000 FT2
Gainesville, FL, USA
Mechanical, Electrical, Plumbing / Life Safety and Fire Protection / Technology / Energy Services
LEED v4 Silver Certified, August 2020
City of Gainesville, Beautification Awards, Outstanding Institution Award, 2017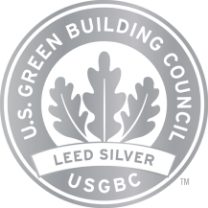 Overview
The University of Florida's renovated Exactech Arena features a 360-degree concourse, premium seating options, a new entrance, updated concession stands, expanded restrooms and gates and a center-hung scoreboard. Because the arena hosts an array of varying activities, stationary bleachers were replaced with chairback seats that can retract to create open space based on event needs.
The renovation involved gutting most of the interior while keeping the majority of natatorium and gymnastics areas operational during construction. To achieve this, the team developed a phasing plan for the replacement of mechanical and electrical distribution systems that minimized disruption of power.
Features
A sustainability strategy that TLC implemented involved preparing a calibrated existing building energy model to identify viable energy saving measures. This consisted of developing custom occupancy and systems schedules for over 50 event types, requiring extensive research and coordination with UF. The energy model greatly assisted the team with the selection of several energy conservation measures to minimize the facility's carbon footprint and to help attain the LEED goal. For example, the energy model helped TLC discover that capturing diffused lighting from the facility's unique fabric roof and using it for daylight harvesting would yield greater energy savings than insulating the roof.
TLC set up five modes of operation for the mechanical systems, based on common event types such as graduations and concerts. This saves energy by automatically adjusting the amount of outside air and conditioning provided to the facility based on the event. Additional energy savings are achieved by using high efficiency LED lighting throughout, reducing energy costs from lighting by approximately 60%. Bipolar ionization technology provides optimum indoor air quality by minimizing odors, bacteria, viruses and volatile organic compounds. TLC also designed communications and technology upgrades, including structured cabling, wireless access points, IP CCTV surveillance, card access system and audio-visual systems.