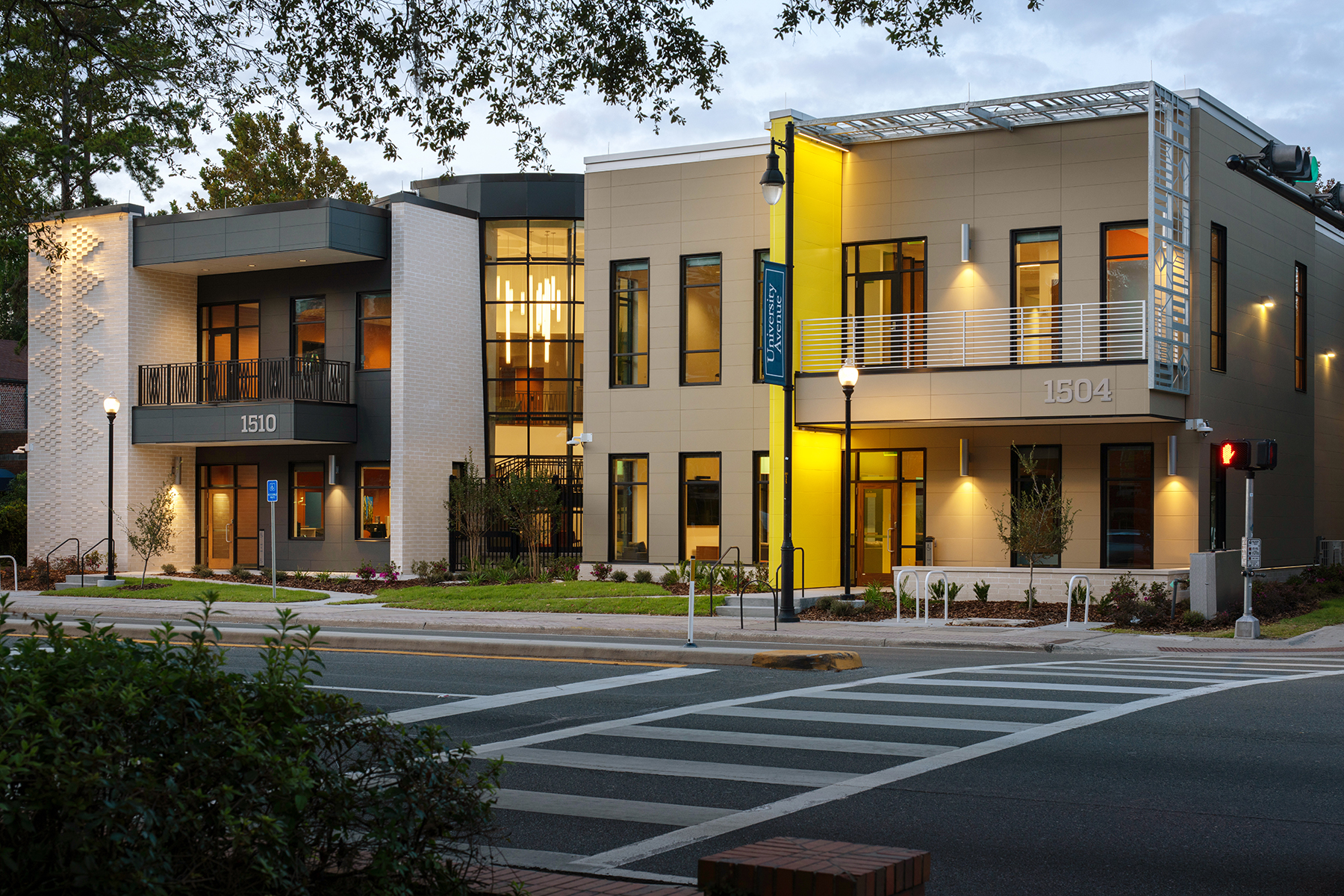 Image Courtesy: Seamus Payne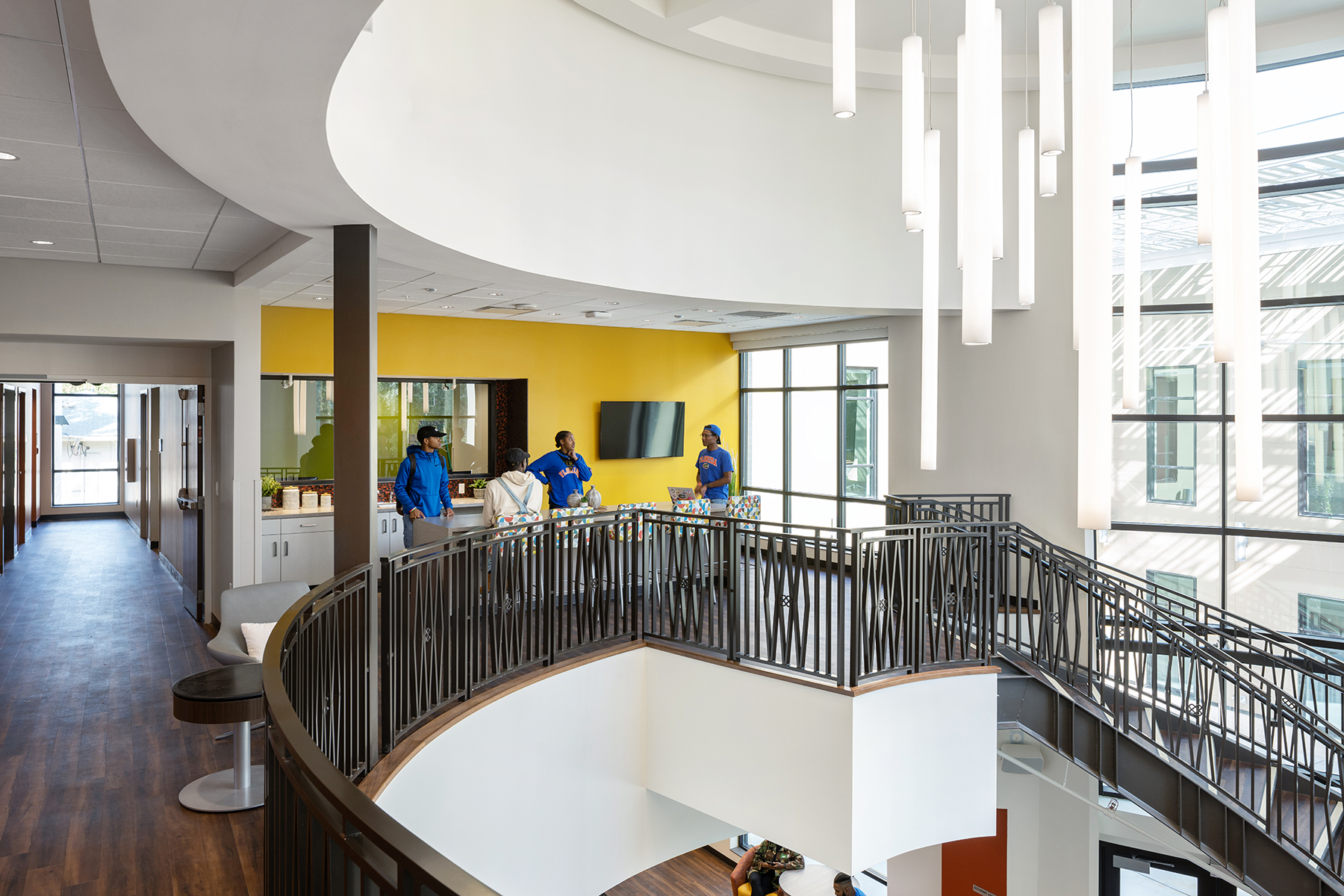 Image Courtesy: Seamus Payne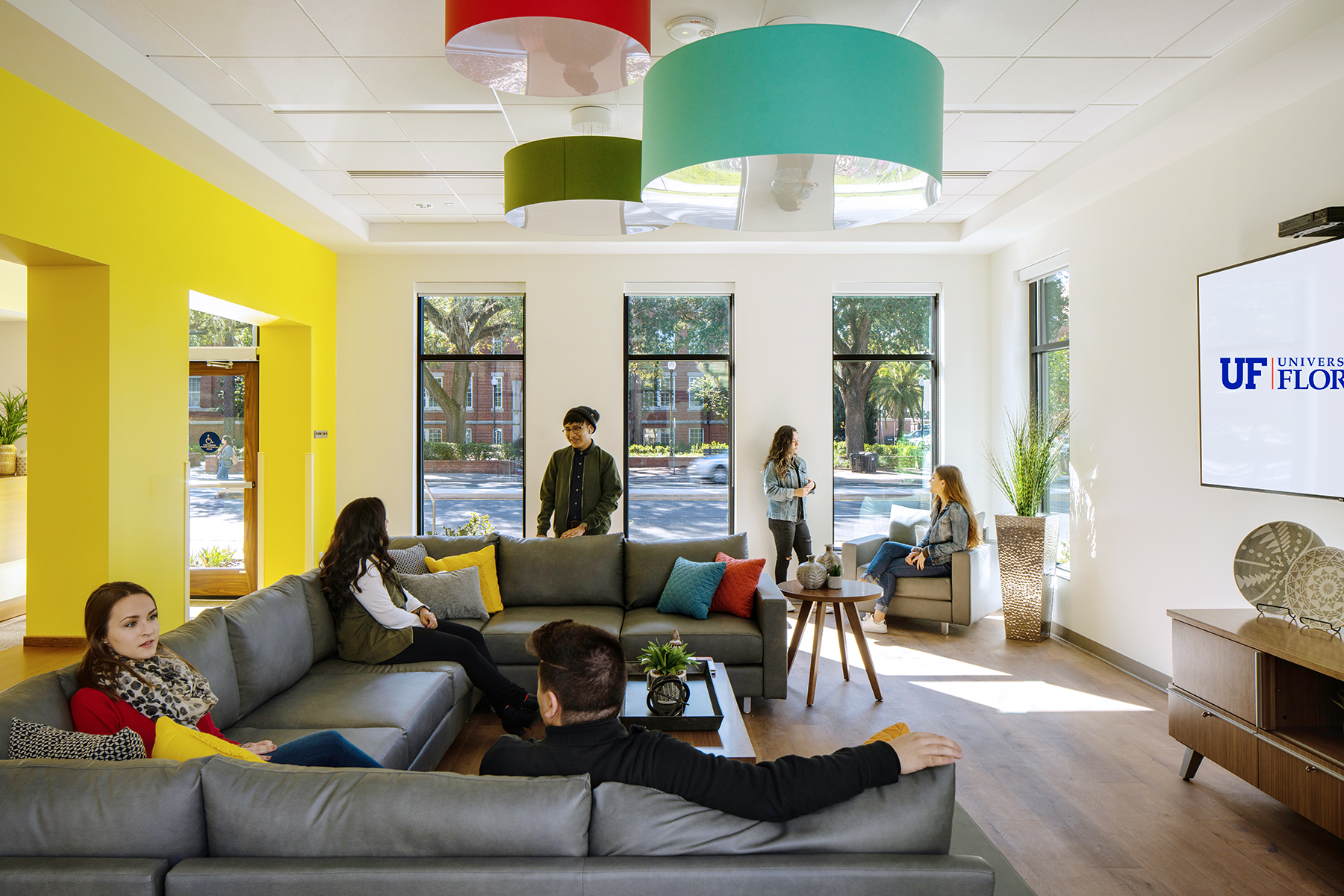 Image Courtesy: Seamus Payne
University of Florida Institute of Black Culture / Institute of Hispanic and Latino Culture
13400 FT2
Gainesville, FL, USA
Mechanical, Electrical, Plumbing / Life Safety and Fire Protection / Technology / Commissioning / Energy Services
AIA Orlando, Award for Community Impact and People's Choice Award, 2020
Registered LEED v4 NC, Targeting Gold Certification
Overview
The Institute of Black Culture (IBC) and Institute Hispanic and Latino Culture (IHLC) serve as gathering spaces for students at the University of Florida to congregate before, in between, and after classes. The two-story buildings promote the University's supportive and inclusive campus culture that embraces and celebrates the multifaceted nature of its students.
Students were heavily involved in the planning and construction process, participating in project input sessions and social media polls hosted by the University's Multicultural & Diversity Affairs department. Each building houses study areas, meeting and event space, multi-purpose spaces, staff offices, multipurpose spaces, a lounge area and living room with a balcony overlooking the main campus road.
Features
TLC prepared an energy model to inform design decisions as they relate to energy use and optimization of building systems for the buildings. Energy modeling contributed to reducing energy use intensity of the IBC and IHLC was by 6.5% and 16.9% respectively over the baseline model while potable water usage was reduced by a total of 23.41%. The project is on track to meet the LEED v4 Gold certification goal.
Building energy efficiency was achieved by optimizing envelope performance, variable flow air handling units, and zoning spaces to allow for occupancy diversity reduction, reduced window to wall ratios with optimized glazing orientation, sun-shades, full airside economizer, energy recovery unit and efficient LED lighting with automatic lighting controls to reduce the lighting power density.